Sirius Moneyum.
That's the spell that creates a dedicated Harry Potter shop in the form of Soho's House of MinaLima, with four floors of limited edition prints, replica notebooks, and Hogwarts Acceptance Letters, along with an exhibition of graphic art and authentic film props.
And apparently, someone just said it.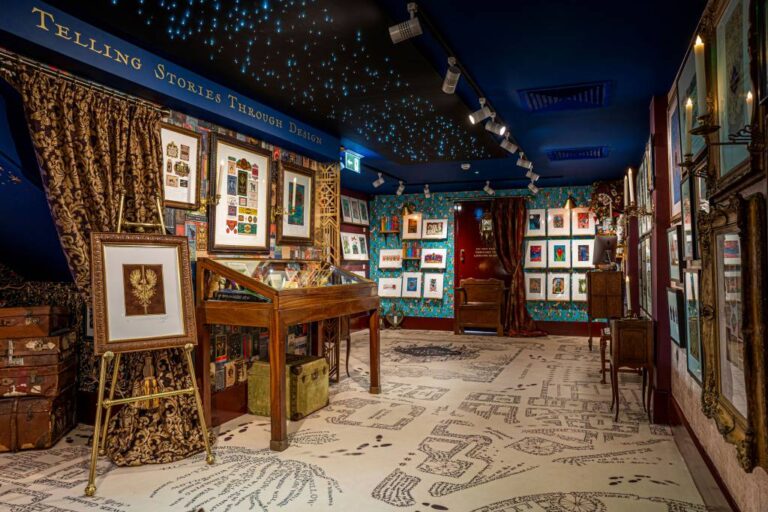 MinaLima are the design studio behind the Harry Potter and Fantastic Beasts films, and while they also do a nice line in children's books, posters and stationery, it's the Potter paraphernalia you're here for. This Aladdin's cave is crammed with framed prints; wanted posters; packaging and adverts for the Weasley twins' joke shop; Hogwarts house exercise books; Daily Prophet notecards with lenticular photographs; tea towels and tote bags; tickets to the Quidditch World Cup; public notices from the Ministry of Magic; and so much more. They even run occasional MinaLima Lates, where you can hit the store after hours for specially designed cupcakes and intimate gallery talks with the designers themselves.
Half gallery, half shop, it's worth swinging by early to swerve the inevitable hordes of fans and tourists…
…so you can potter around properly.
NOTE: Harry Potter At House Of MinaLima is open Weds-Sun, 11am-6pm, though weekends can be extremely busy and you may be allotted (free) timed entry tickets. You can find out more on their website HERE.
House of MinaLima | 157 Wardour Street, Soho, London, W1F 8WQ
---
Need somewhere to eat? Check out the Best Restaurants in Soho