London, 2012.
A series of events that took months of preparation; captured the hearts of Londoners; and whose demonstrations of talent, determination and teamwork were ultimately to 'inspire a generation'.
We're talking, of course, about the openings of Ceviche Soho and Lima.
Sure, they weren't the first Peruvian restaurants in London. But their central London locations, vibey interiors and amazingly colourful dishes heralded a new approach that – genuinely – set the bar for all other Peruvian restaurants opening in the capital in the years to come, and kick-started our ongoing love affair with the cuisine.
The South American country has a multicultural backbone with influences that trace as far Japan (Nikkei) and China (Chifa), and with national dishes that take the shape of ceviche (raw fish marinated in citrus juices), anticuchos (beef heart skewers) and lomo saltado (a beef steak stir-fry typically served with tomatoes, onions and chips), it's pretty easy to see why the cuisine has proved such hit here.
So, from the high-end stuff to the more animated party places, we've done the hard labour and shepherded up the best Peruvian restaurants in London. Oh, and one last little thing: Always order a pisco sour – it's an unofficial law…

Pachamama & Pachamama East | Marylebone & Shoreditch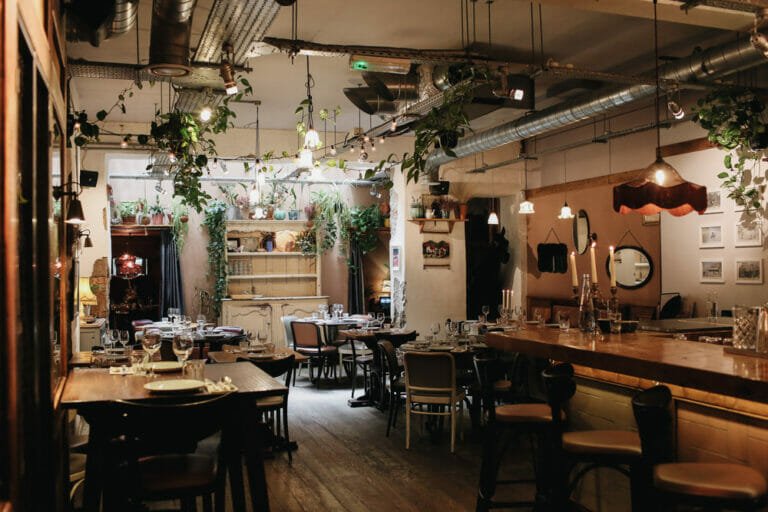 In Peru, Pachamama is worshipped as the goddess of nature (she's known over there as Mother Earth). Over here though, it's a slightly different story. Pachamama is a trendy Peruvian restaurant down a basement in Marylebone, but still greatly revered nonetheless for its freshened-up takes on the country's most famous dishes – where British ingredients are incorporated into things like Cornish sea bass ceviche and josper-grilled crispy lamb belly with miso, to bring the food closer to home. Weekend DJs, potent pisco-based drinks and group-friendly proportions also make it a popular stop before big nights out. 
Details: Pachamama, 18 Thayer Street, W1U 3JY; Pachamama East, 73 Great Eastern Street, EC2A 3HU | Book here
–
Lima London | Fitzrovia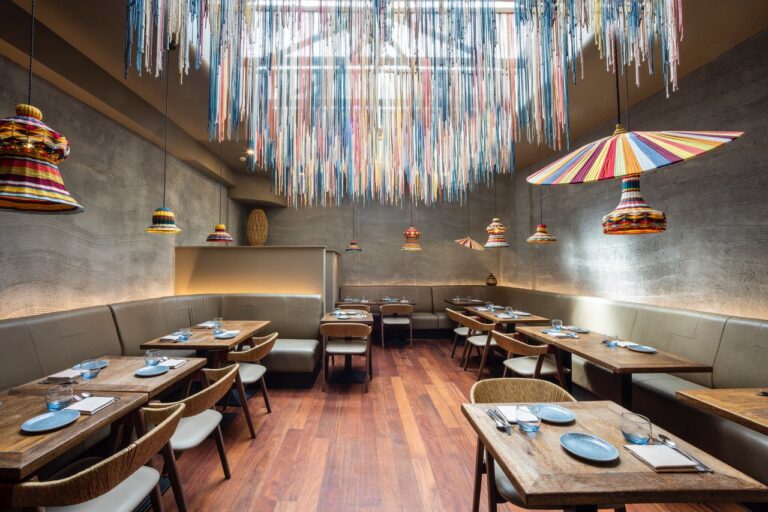 Lima London set an unfair standard for the other Peruvian restaurants in London when it arrived on the scene: bagging a Michelin star in 2014 (the only Peruvian restaurant in Europe to do so). Having recently reached the ten year mark, owner-brothers Gabriel and Jose-Luis Gonzalez have made the call to update the restaurant with a more minimal look (warm woods, brushed concrete walls and rainbow-coloured woven cane lamps) and a rejuvenated menu full of sprightly flavours – that transports you across the Andes and the Amazon without having to undergo the 14 hour flight…
Details: 31 Rathbone Place, W1T 1JH | Book here
–
Coya Angel Court | Bank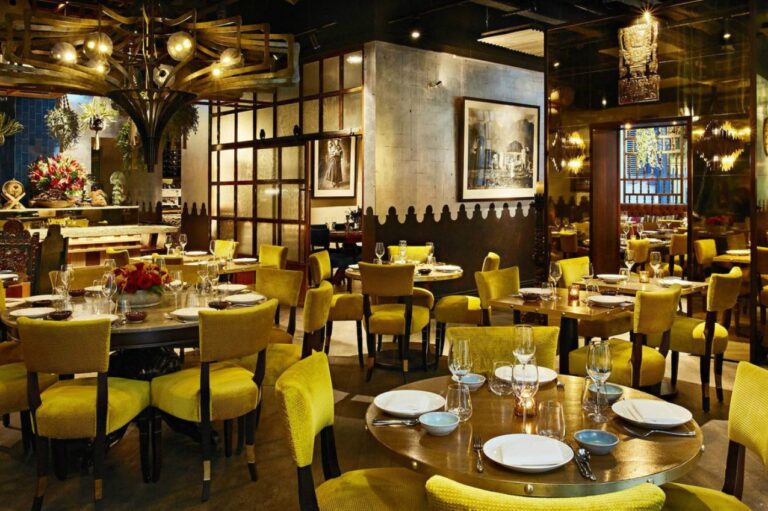 With a lively Latin playlist and an impressive stash of Incan trinkets, Coya is probably more brazen than coy… The menu has all the main points covered (ceviche, tick, anticuchos skewers, tick) and also invites a few of those Nikkei dishes to the party too (see tiraditos, aka Peruvian sashimi, like yellowfin tuna or beef tataki). When drinks are on the radar, make a beeline for the pisco bar. You'll encounter classics infused with exotic fruits and signatures like the pisco royale, which is the fancy way of saying a pisco sour topped up with Veuve Clicquot champagne. 
Detail: 31-33 Throgmorton St, EC2N 2AT | Book here
––
Señor Ceviche | Soho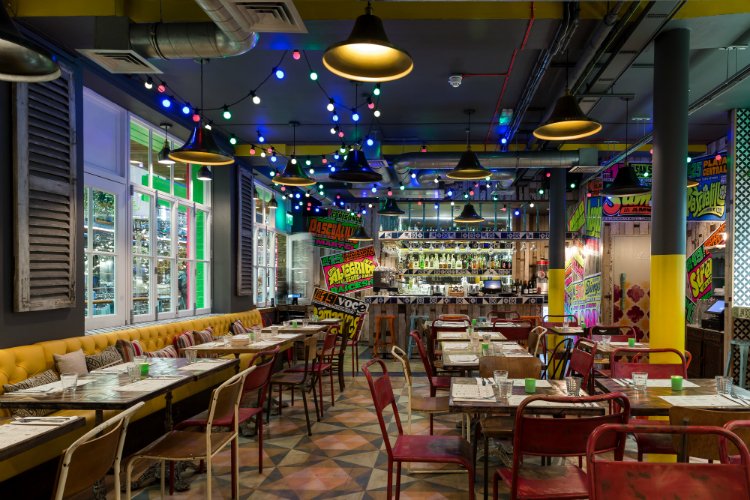 Ten years ago, London was blessed with a South American pop-up called Don Ceviche. It was chef and owner Harry Edmeades' way of getting a read on his renditions of Peru's national dish before they were ready to stand on their own two feet in a restaurant. You'll now locate that restaurant in Soho's Kingly Court, and we have to tip our hat to Señor Ceviche as his renditions have turned out pretty darn good (the sea bass and octopus one with ají amarillo tiger's milk in particular). When you're feeling ceviche fatigue, look to other Peruvian specialities like tequeños or crispy pork belly chicharrones, and for drinks: tap into large quantities of Cusqueña beer or signature cocktails that dizzy the senses.
Details: 1st Floor Kingly Court, Carnaby Street, W1B 5PW | Book here
–
Ceviche | Soho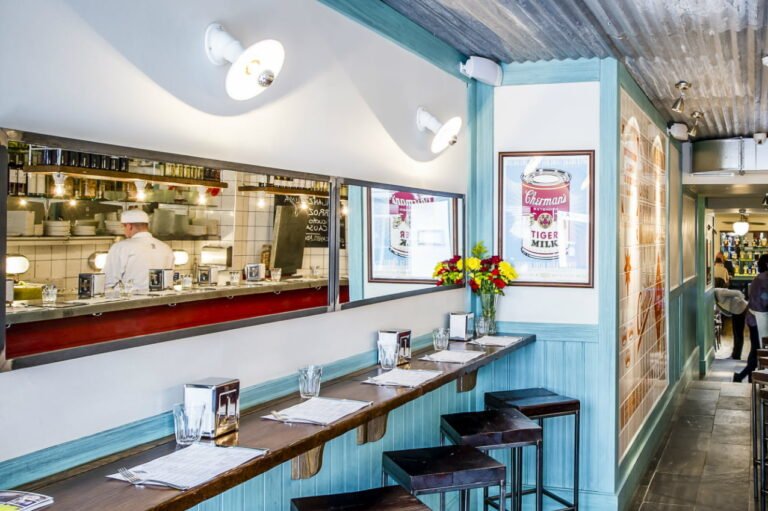 Modelled off Lima's artsy neighbourhood, Barranco, this purveyor of all things Peruvian in Soho has sent home many piscoed-up punters straight on the internet to explore the notion of taking a sabbatical in the country's capital. As expected, the kitchen puts on a ceviche clinic, but everything else on the menu is spot on too; from cassava fries with amarillo chilli to the corn cake, lomo saltado and desserts that are well-worth stretching the rest of your stomach for (see pumpkin doughnuts with cinnamon ice cream or dulce de leche crêpes). Half the fun is also getting acquainted with the pisco bar that turns out chilcanos and four shades of pisco sour, including a Cathedral. Hint: they're very large… 
Details: 17 Frith Street, W1D 4RG | Book here
–
Andina | Spitalfields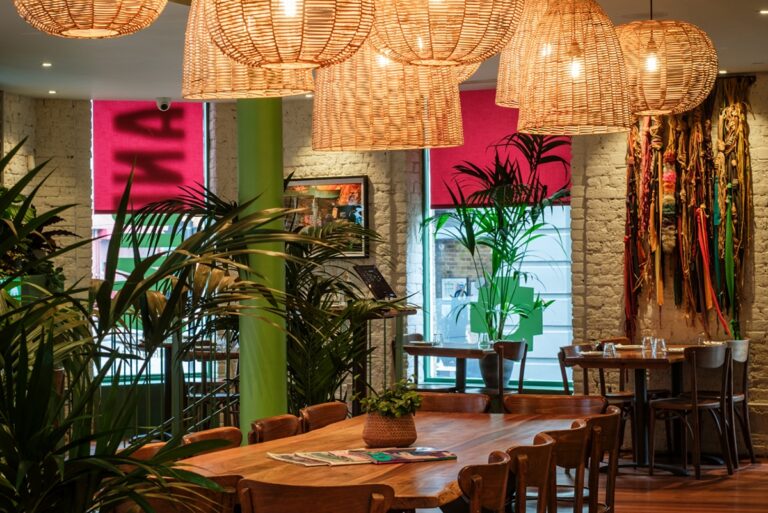 Another cog in the Martin Morales Peruvian machine (he's also the creator of Ceviche), Andina had a tough time of it during the pandemic – forced to wave goodbye to both its Piccadilly and Shoreditch locations. You can't keep a good Peruvian restaurant down though, and it's roared back to life with a new home in Spitalfields. The menu is entirely gluten-free with all the usual suspects featured and even brunch, sneaky brunch, has managed to find a way in with dishes like picante de huevos (poached eggs in a tomato sauce with Peruvian chillies) and a chicharron sandwich. Drinkswise, yes, don't worry – there is indeed an avalanche of pisco to be consumed here… 
Details: 1 Redchurch Street, Spitalfields, E2 7DJ | Book here
–
Chicama | Chelsea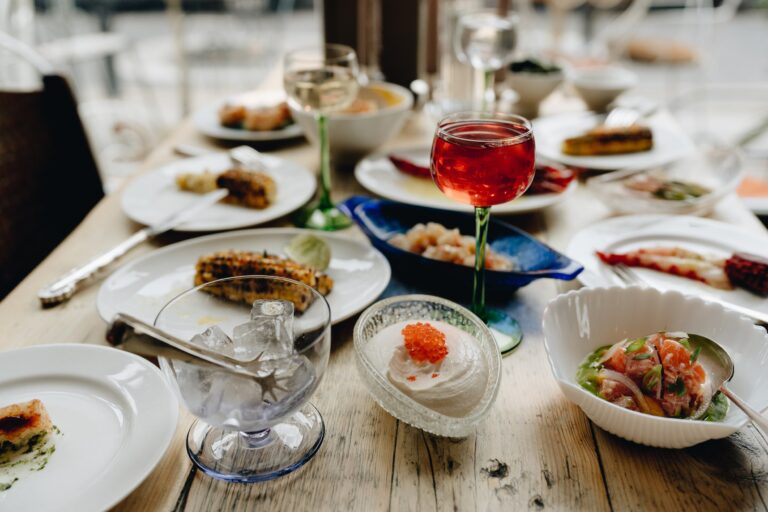 Pachamama's seafood-obsessed sister made a splash when it opened in Chelsea, quickly becoming a contender for the best Peruvian restaurant in London with its top-notch coastal dishes. It takes its name from a tranquil beach town in Northern Peru and dips into the ocean for most of its menu. There's market fish delivered daily from Cornwall and chargrilled over a robata grill, blackened octopus, miso seabass, trout cooked in banana leaf, and with a sauce game that'll you wanna bottle up and take home (avocado and jalapeño, mango and ají limo or ají panca… big decisions). Wash it all down with something from Chicama's excellent wine list or one of the cocktails: the coffee and orange-infused pisco Negroni goes down swimmingly…
Details: 383 King's Road, SW10 0LP | Book here
–

Tierra Peru | Islington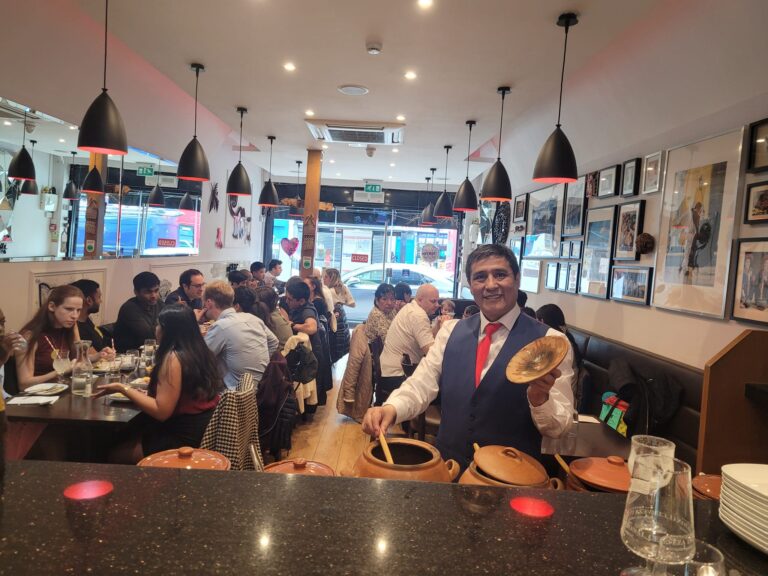 Islington, land of the unexpected gems (a city farm with goats, a gig space in a listed church…), can add another to its tally with one of the most welcoming Peruvian restaurants in London. It's passionately run by two brothers, who have dotted the walls with portraits from their homeland and turn on the telly above the bar whenever the national football team is playing. You'll find the full spread of traditional dishes here; from a ceviche bar to shots of leche de tigre, dulce de leche-filled alfajores cookies and ají de gallina (a creamy chicken stew). Pisco sours get passed around at a rapid rate, as they tend to do, but there's also a handful of Peruvian wines and lesser-known pisco cocktails like the chilcano (pisco, lime juice and ginger ale) to delve into…
Details: 164 Essex Road, Islington, N1 8LY | Call 020 7354 5586 for bookings
---
Want to continue travelling via your stomach? How about trying one of the best Mexican restaurants London…