Marry le bun. Mar lee bone. Maryl Eboon*. The pronunciation of this London neighbourhood can be contentious. Something that everyone can agree on though, is that there are some cracking restaurants in Marylebone. From a Chinese noodle den hidden under a pub to Michelin-starred Mexican; a 1920's grand cafe-styled Viennese spot and an Italian deli with its own basement bar, we've assembled the proof below (and also, that dining here can be a globetrotting experience)…
*it's definitely not that one.
It takes a brave man to leave a place like NOMA Mexico, move to an entirely new country and then open your debut solo restaurant in said entirely new country. Santiago Lastra is clearly a brave man, but he's also an extremely talented chef. Within a year of opening this Marylebone restaurant, he and his team made light work of capturing a Michelin star, thanks to KOL's dazzling array of Mexican dishes propped up by British produce – think mole with chalk stream trout, British wagyu tacos, langoustine tacos and a whole octopus cured in kombucha and served with bone marrow. If you want to get interactive, there's also an option to view all the action (and their tortilla factory) up close via the KOL chef's table experience…
Details: 9 Seymour Street, Marylebone, W1H 5BT | Book here
–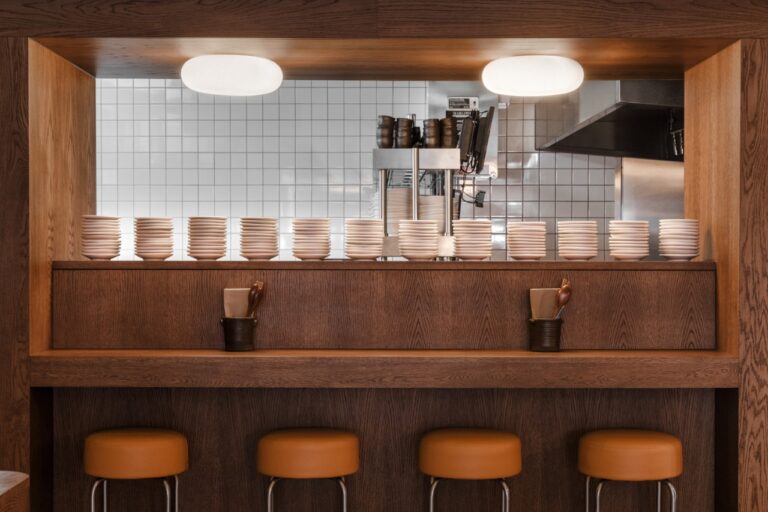 The BAO micro-empire's Marylebone restaurant throws the spotlight on another Taiwanese street food staple: dumplings. They're served here either boiled (filled with the likes of cull yaw) or as potstickers (filled with mushroom and beef), the dumplings made in a thin wrapper and fried on one side in a pan. And having said that, those famous fluffy buns are on the menu too. As it's still a BAO at the end of the day…
Details: 56 James St, London W1U 1HF | Book here
–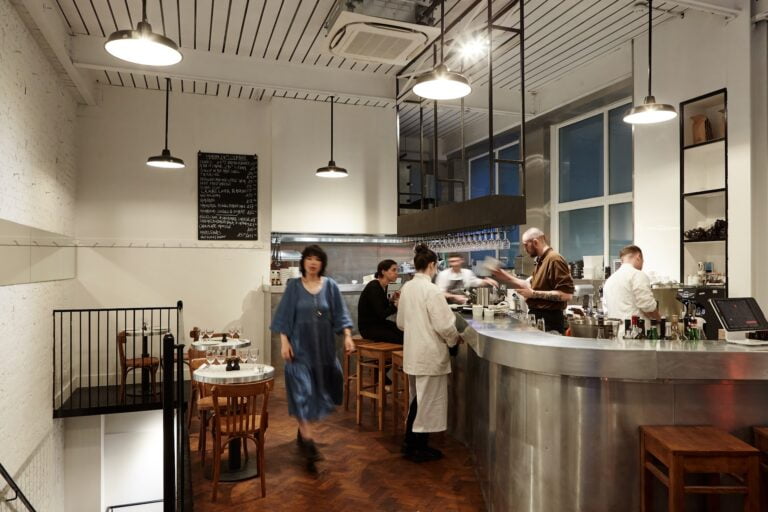 It's St. John, in the heart of Marylebone Village, with an all-day menu (everything from lamb's liver to eccles cake to homemade bread with butter, all complemented by a shot of vodka and then a bottle of house wine), plus a few exclusives like deep-fried Welsh rarebit. Other than that, it's still the same old St. John, the ultimate British fine-dining restaurant that we all know and love; lauded for its nose-to-tail approach to food, amazing array of baked goods, and for the revolutionary influence it's had on not just London's restaurant scene, but the world in general.
Details: 98 Marylebone Lane, W1U 2JE | Book here
–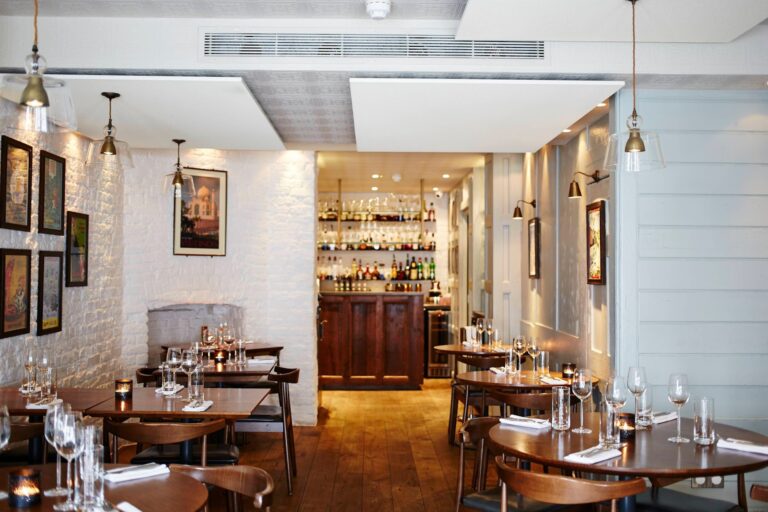 Trishna is run by the Sethi family, who – having also launched Brigadiers and Michelin-starred Gymkhana – know a thing or two about running critically acclaimed Indian fine-diners. Like most restaurants in Marylebone, it's pretty high-end – but there is a way to escape here relatively financially unscathed: the lunch & early evening menu (three courses for £40 or four for £45) gives you slightly more affordable access to some of the signatures like the duck chutney seekh and mango & pistachio kheer. It's also held its own Michelin star since 2012, if you need any more persuading.
Details: 15 -17 Blandford Street, Marylebone Village, W1U 3DG | Book here
–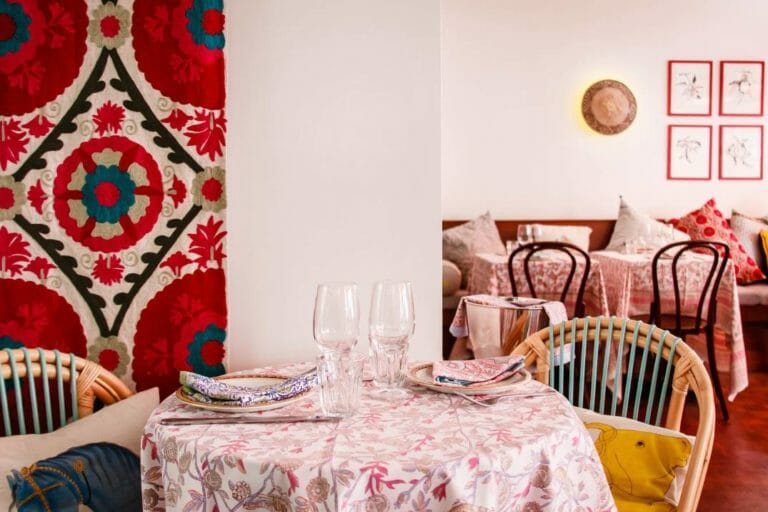 Saying Jikoni's owner Ravinder Bhogal is merely obsessed with food feels like a bit of an understatement. She's hosted a culinary TV series in India, trekked around the world for another, written award-winning food columns, published cookbooks and even entered and won a competition in Gordons Ramsay's The F Word, where he did indeed like the food. Here at Jikoni, her very own restaurant, you've arrived at culmination of her obsession, one of the best restaurants in Marylebone. Come here any time of day for the ever-changing lineup of dynamic veggie-friendly dishes spanning anything from lamb and harissa sausage rolls to butternut squash moilee, hot & sour sweetcorn risotto and vegan apricot and orange blossom cake.
Details: 19-21 Blandford Street, W1U 3DH | Book here
–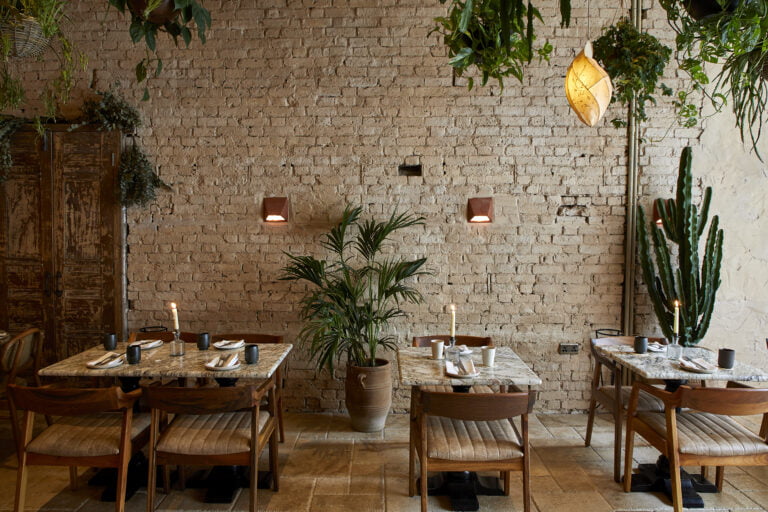 Like KOL, Cavita marks another London debut from a Mexican super-chef. Not that we're complaining, because you can never have too many of those. Set inside a striking townhouse on Wigmore Street filled with colourful textiles and geometric lighting, chef-owner Adriana Cavita cooks up Mexican flavours that were a prominent part of her childhood – so things like tacos with handmade tortillas, Blue Bay mussel esquites, beef shin quesabirria with veal bone consommé and pig's head tamal. Yep, we're also very envious at the thought of her childhood…
NOTE: If you have no plans of being productive the next morning, you'd be wise to make a night out of it at Mayahuel, the mezcaleria in the basement directly below…
Details: 60 Wigmore Street, Marylebone, W1U 2RZ | Book here
–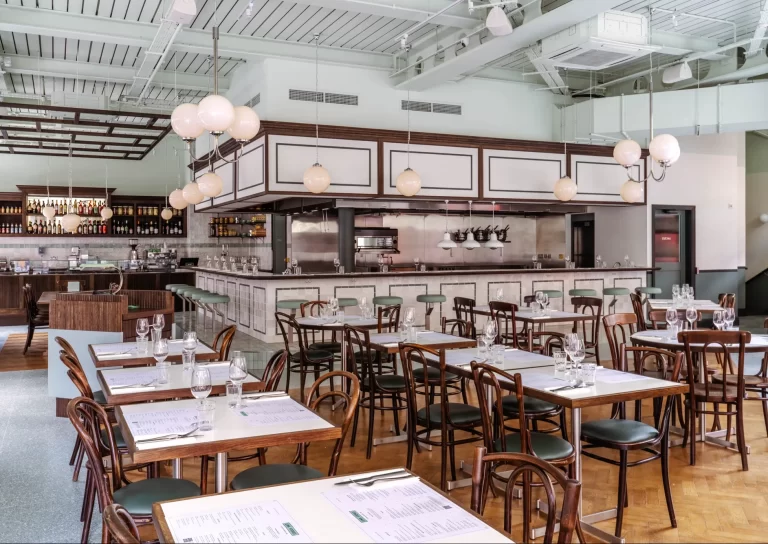 Taking 'better late than never' to new lengths, it took Lina Stores – the famed Italian delicatessen that's held court on Soho's Brewer Street since 1944 – 75 years to expand into the restaurant game as well. Now, there's no stopping them; their fourth outpost is an airy restaurant in Marylebone Village, specialising, like its predecessors, in fresh pasta. Enjoy crab linguine, pea & ricotta ravioli or tagliolini al tartufo with black truffle before slipping downstairs to the art deco basement bar…
Details: 3-15 Marylebone Lane, W1U 2NE | Book here
–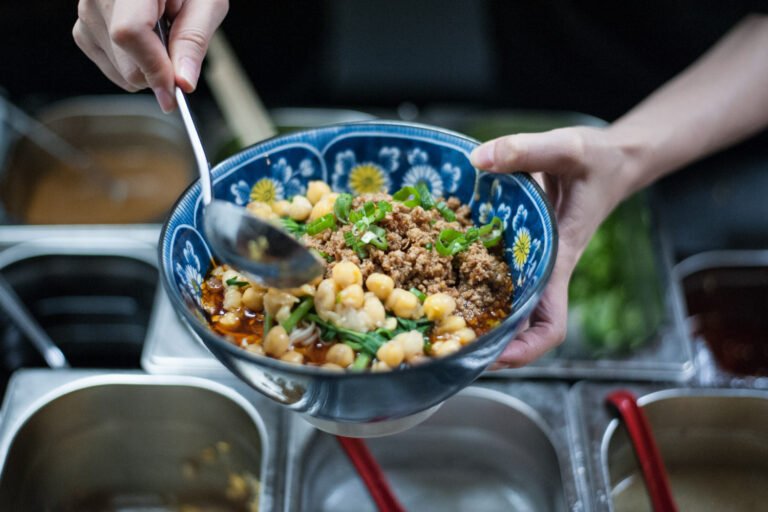 Liu Xiaomian is the well-oiled machine you can blame for those lunchtime lines that snake out of the Jackalope pub. It started out as a street stall, when two women from Chongqing took matters into their own hands after they couldn't find sufficiently spicy noodles in London. Now, they've made the downstairs floor of the pub their base of operations, where they serve up true-to-form fiery grub from their hometown – sourcing spices and Sichuan peppers from China and pouring liberal amounts into xiaomian noodles, hot and sour glass noodles, and tongue-numbing pork wonton.
Details: The Jackalope, 43 Weymouth Mews, W1G 7EQ | Book here
–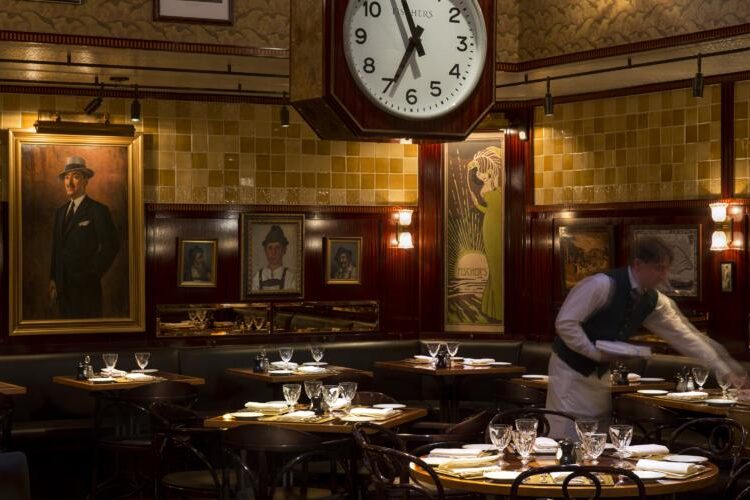 It's hard to experience 1920s Vienna these days. Unless you head to Fischer's on Marylebone High Street, which does an admirable job of reproducing some of that Viennese magic from a hundred years ago, wearing an interior akin to the Austrian capital's grand cafes and dishing up a menu of generously portioned Central European classics (käsespätzle, schnitzel, sausages, kaiserschmarrn etc) that'll likely send you into the hibernation for the rest of the day/evening.
Details: 50 Marylebone High Street, W1U 5HN | Book here
–
Mayha is a Japanese omakase restaurant that has landed in London by way of Beirut. And besides being one of the most globe-trotting restaurants in Marylebone, it's also one of the most beautiful – thanks to an illuminated canopy of blossoms that hangs over the sleekly curving chef's table that seats just a dozen. Wonderfully intimate, with elegant Japanese dishes, it's a sure-fire win of a date spot thanks to the subterranean cocktail bar and hidden courtyard downstairs.
Details: 43 Chiltern St, London W1U 6LS | Book here
–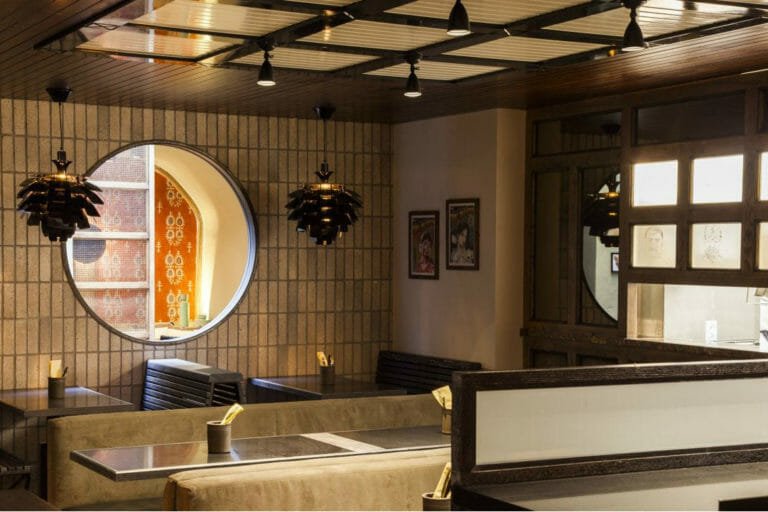 Those Sethi siblings from Trishna? Turns out they also know their way around a stellar Sri Lankan restaurant too. Many credit Hoppers with bringing Sri Lankan food into London's mainstream – its success has spawned three branches across town: Soho, Kings Cross and here in Marylebone (as well as paving the way for restaurants like Paradise and Kolamba). Hoppers' Marylebone restaurant has the luxury of two floors, which are always packed to the rafters with excitable groups reaching over one another for their fill of the eponymous dish (crispy bowl-shaped egg pancakes)… and then falling over each other thanks to the broad list of wines and arrack-laced cocktails.
Details: 77 Wigmore Street, W1U 1QE | Book here
–
Kima is the latest venture from the duo behind Greek favourite OPSO – and sits just opposite on Paddington Street. Like its older sibling, it takes ingredients and inspiration from the Greek islands and the Aegean sea, only here the emphasis is on reducing waste through 'fin to gill' dining. The result is seriously impressive, from huge cuts of fish dry-aged in house and prepared various ways to order, to the creative twists like skate wing souvlaki and the eel and lamb meatball take on 'surf and turf'. And there's even a cocktail made with feta…
Details: 57 Paddington St, London W1U 4JA | Book here
---
Like exploring London via your stomach? Have a look at the best restaurants in Soho