The Best Restaurants in Putney | 6 Excellent Places To Try
A tall tale from Putney states that Sir Robert Walpole, having lunched with King George I, was in rather a hurry to return to parliament. Unfortunately for the Prime Minister, the Putney ferryman at the time was in no hurry to finish his pint at the Swan pub, and so Sir Robert was forced to find an alternative route.
The very next day, plans were drawn up for a bridge across the Thames.
Thankfully that bridge still stands, meaning that we can all take advantage of Putney's fine dining establishments without being late back to making weighty decisions of state. So, here they are: the best restaurants in Putney…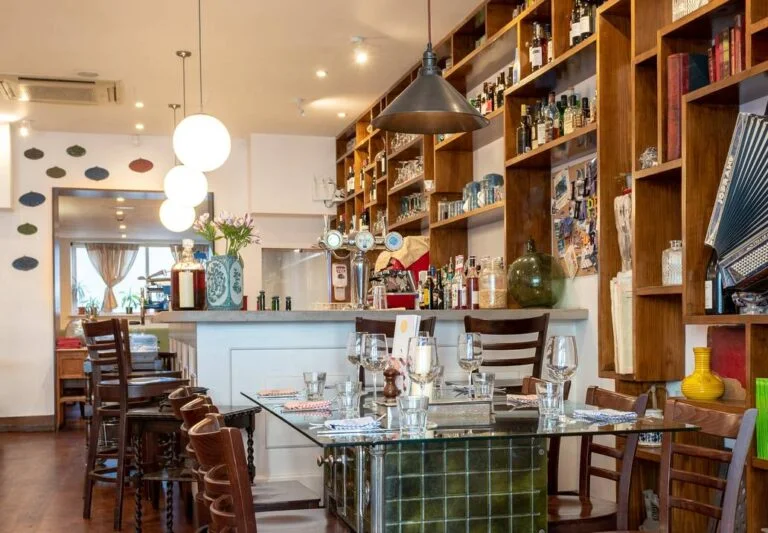 This welcoming brasserie always crops up in those deep 'best restaurants in Putney' discussions thanks to its smart, modern city take on French pastoral dining. Head chef Pascal Even has had the tutelage of Michel Rostang and Alain Ducasse to name but a few, so you can rest assured that the culinary work behind the scenes comes from good stock. Out front the decor is laid back, fun, and fundamentally French: chequered napkins replace a full cloth, an old Aga becomes a table, and the walls are furnished with shelves of wine, cookbooks, kitchenware, and accordions.  The dishes are traditional (onion soup, steak tartare, snails) but presented with panache, and served alongside cocktails as well as wine. They also do breakfast and brunch, where pastries and croissants sit alongside the highly tempting Full French. All in all: très bien.
Details: 147 Upper Richmond Rd, SW15 2TX | Open daily | Book here
—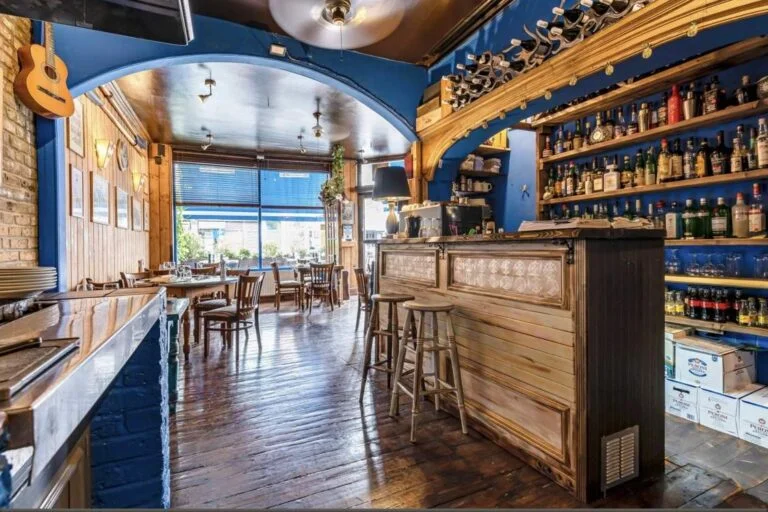 A warm-hearted, unpretentious neighbourhood spot that fits into Putney's knack for laid back, authentic, and rural cooking. The wood-panelled space looks like it hasn't been changed in years; the centrepiece of which is the huge grill, on which they cook most of their Italian menu. It sees a lot of action over the course of an evening, allowing you to sit back and watch the chefs cook up Italian sausage, swordfish, seabass, and steak before bringing it to your table. Alongside the grilled options there's plenty of pasta, and of course antipasti – best enjoyed on the little street-side tables out front.
Details: 94 Lower Richmond Rd, SW15 1LL | Open Tues-Sun | Book here
––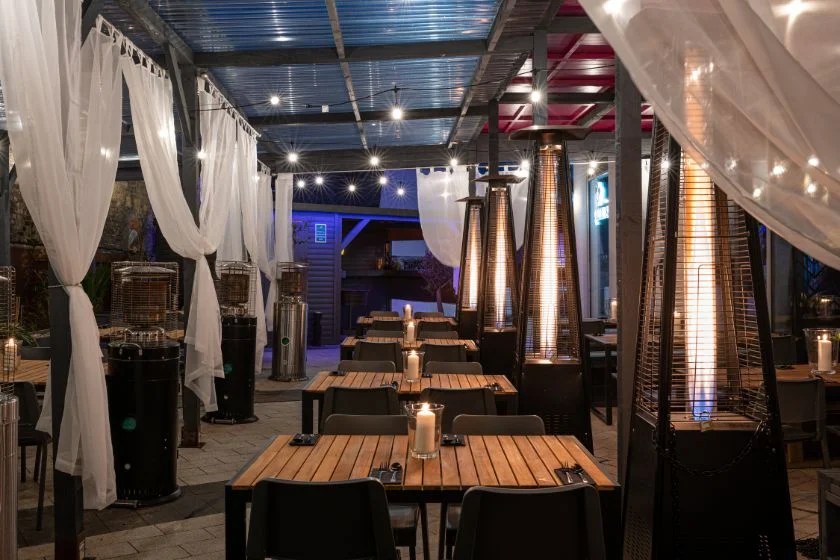 Its dark and sumptuous interior is the perfect backdrop for the pops of colour and flavour that will arrive on your plate. Opened in 2015, Yum Sa's one of the best restaurants in Putney for modern Thai cuisine, served-up with a focus on local vendors and suppliers. The result is a highly accessible menu which isn't afraid to put a twist on things. You'll find classic curries sitting alongside Lobster Tail Thai'midor which introduces coconut, mushroom, and Thai chilli to the concoction. They're a solid option for an evening curry, but the bottomless brunch is where they truly stand out. Unlimited food from their menu with coconut water, prosecco, and beer to wash it all down with, is a breakfast experience unlike many others.
Details: 3 Plaza Gardens, 88 Upper Richmond Rd, SW15 2DT | Open daily | Book here
–

Tomoe
From the team behind Tomoe Marylebone, this restaurant has a classic (if a little dated) feel and a sparse interior. Some simple Japanese furnishings, a long sushi counter, and small wooden tables certainly don't go out the way to impress. Instead the food is what dazzles, and the full array of Japanese fare on offer has won Tomoe numerous plaudits, putting it right up there with the best restaurants in Putney. There is, of course, sushi, prepared for all to see behind the central sushi bar, alongside chirashi bowls and sashimi platters. Beyond that they offer up some excellent tempura options and deep fried chicken, and whilst ramen is a lunchtime-only option, the all day menu has plenty of soba and udon for those looking to get their noodle fix. There's no song and dance about the place, and you can rest assured that all energy they do expend in Tomoe goes entirely into the food.
Details: 292 Upper Richmond Rd, Putney, London SW15 6TH | Open Wed-Sat | Call 02037307884 for bookings
–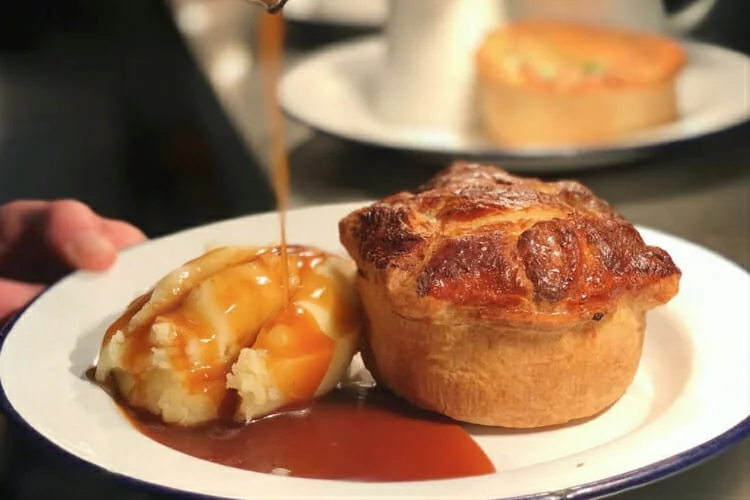 Housed under a brick archway this subterranean, independent pie shop has been one of the best restaurants in Putney since 2014 and with a menu awash with pastry it's not hard to see why. Each one is homemade and cooked to order. This is not a place for pacy food, but rather somewhere to sit and savour the true glory of pie and mash (or if you want to branch out; mini beef wellington, sausage rolls, pot pies, tarts, and quiches). The classics are available but sit beside some more adventurous offerings like the Mediterranean (a beef, olive, and feta combo), and everything can be washed down with local craft ciders and a decent selection of plonk – which you'll need for when the DJ (who wears sunglasses, inside, underground) starts spinning house at around 10pm towards the end of the week, and the tables are cleared away for a dancefloor.
Details: 2 Putney High St, SW15 1SL | Open Tues-Sun | Book here
–

River Cafe
Not The River Cafe (the two Michelin star and one of the best Italian restaurants in London just down the river), but rather a quaint, old fashioned British caff, just opposite the station. Like any good greasy spoon, it has a serious breakfast menu. For lunch, hearty english favourites are the fare of the day including shepherd's pie; ham, egg and chips; and few choice specials. The price for everything is more than fair, and the whole experience exudes retro charm with the formica tables, blue and white tiling, and seascape paintings on the wall transporting you back to a simpler time, when your nan was young, and an egg bap was a luxury.
Details: 1A Station Approach, Fulham, London SW6 3UH | Open Mon-Sat | Walk-ins only
---
Making a day of it? Check out these excellent Putney pubs while you're down there (and be grateful there's a bridge to get home on).