You love eating at delicious restaurants, you love your dog – so it's only natural that at some point you might hope to combine these two loves. Thankfully, a lot of the city's restaurants feel the same way; London offers a host of top-of-the-range eateries that will happily fling their doors open and welcome you and your dog, ranging from relaxed boozers through to fine dining establishments. So take a look – if it's dog-friendly restaurants you're after, you're barking up the right tree.
L'Escargot | Soho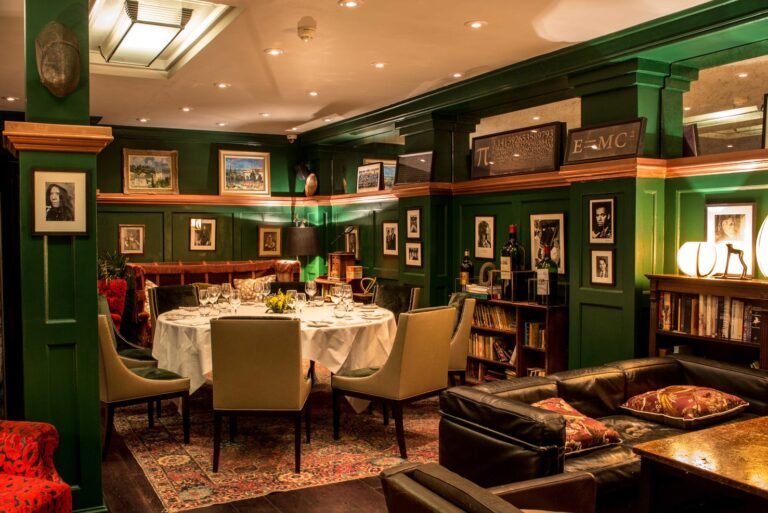 With a whiff of old-Soho, louche spot L'Escargot (one of the best for lunch in London ) welcomes dogs of all shapes and sizes – as well it might, given its well-loved canine receptionist. Yes, Doris, the restaurant's mascot, can often be found hard at work (slash dozing gently) by the front desk, as Soho-ites go about the important business of the three martini lunch.
Details: 48 Greek St, W1D 4EF | Book here
–
The Parlour at Great Scotland Yard | Westminster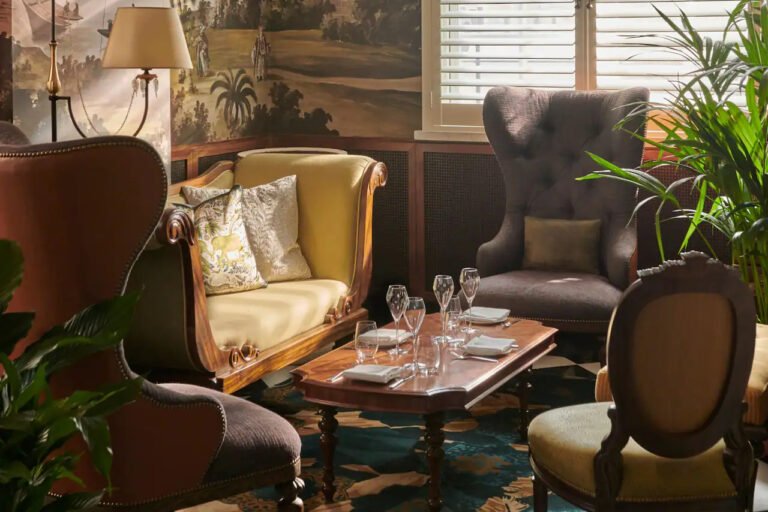 There's 'dogs are welcome' and then there's 'luxury Dog Afternoon Tea every Sunday'. Great Scotland Yard hotel (which is also a spectacular destination for humans) prides itself on offering the latter. Grab a spot for yourself and your best friend, and treat them to handcrafted gourmet dog food (including 'pupcakes') while you tuck into scones and finger sandwiches. It'd be a crime not to go.
Details: 3-5 Scotland Yard, SW1A 2HW | Book here
–
St. John | Clerkenwell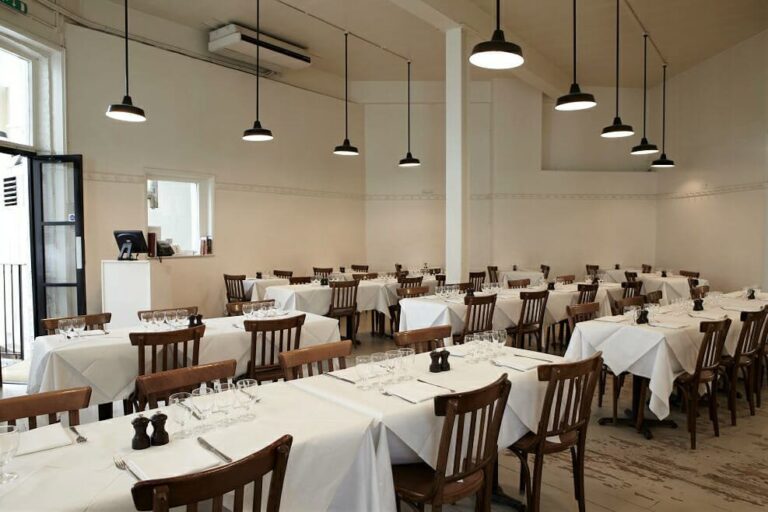 The bar area at Fergus Henderson and Trevor Gulliver's iconic nose-to-tail restaurant is more than happy to welcome your four-legged companion – from their nose to their tail – and, rumour has it, your pooch might well be treated to a portion of bone marrow whilst they're there. A trip to St John is a fabulously indulgent treat at the best of times – what could possibly make it better? Dining with your adoring dog by your side, of course.
Details: 26 St John Street, EC1M 4AY | Book here
–
BOB's Lobster | London Bridge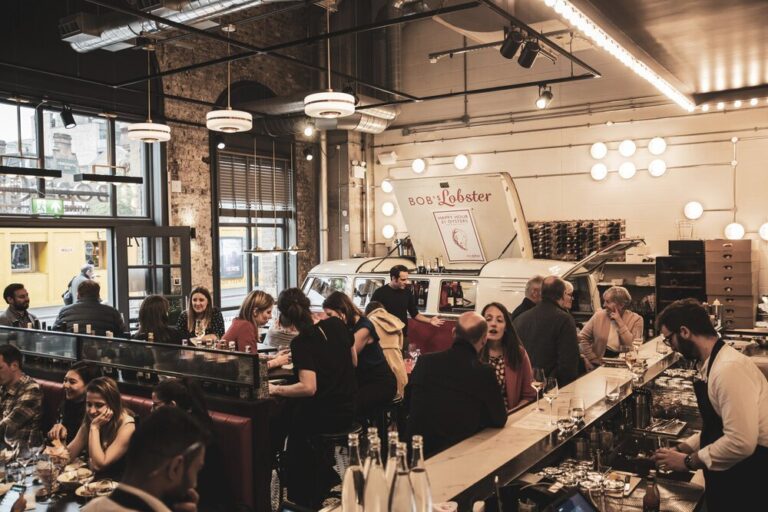 Slick American eatery BOB's Lobster offers a New England-inspired seafood-heavy menu for humans, and an all-American welcome for the dogs, who are greeted with not only their own water bowl but their very own menu. Yup – we're talking chop steak, we're talking chicken supreme, we're talking fish. A genuinely luxurious culinary experience for the goodest boy in your life.
Details: Unit 71 St Thomas Street, Bermondsey, SE1 3QX | Book here
–
Wright Brothers Battersea | Battersea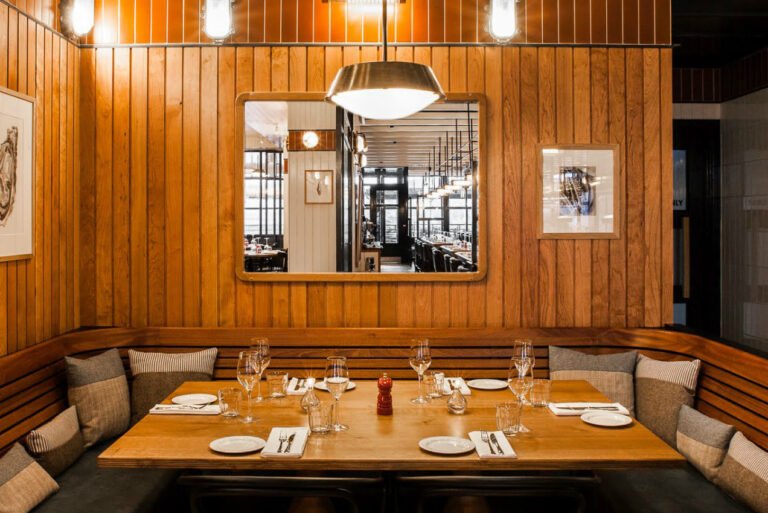 Seafood specialists the Wright Brothers – who also have outposts in Borough Market & South Kensington as well as a wholesale stall in Billingsgate Market – are purveyors of some of the finest oysters in London. Their elegant joint at the redeveloped Battersea Power Station also happens to be an incredibly dog friendly restaurant, offering seats both inside and on their ever-so-winning al fresco terrace. Some Jersey Rock oysters for you and a spot of Scottish sea trout for your faithful pal? It's the Wright thing to do.
Details: 26 Circus West Village, Battersea Power Station, SW8 4NN | Book here
–
Nutbourne | Battersea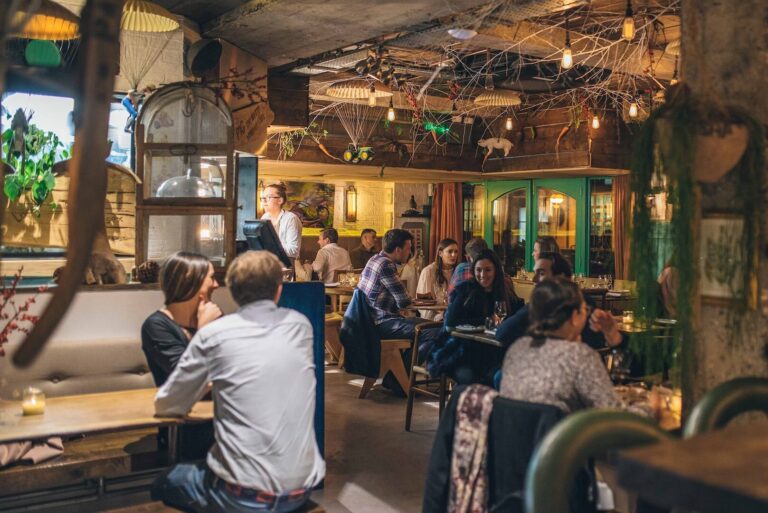 Farm-to-fork goodness from the Gladwin brothers, who specialise in bringing the rustic, homely hospitality of their rural Sussex upbringing into restaurants in the heart of London. Naturally, said hospitality includes a warm welcome to your dogs(s), who will find themselves very well looked after in the brothers' picturesque Battersea restaurant.
Details: 29 Ransomes Dock, 35-37 Parkgate Road, SW11 4NP | Book here
–
Minnow | Clapham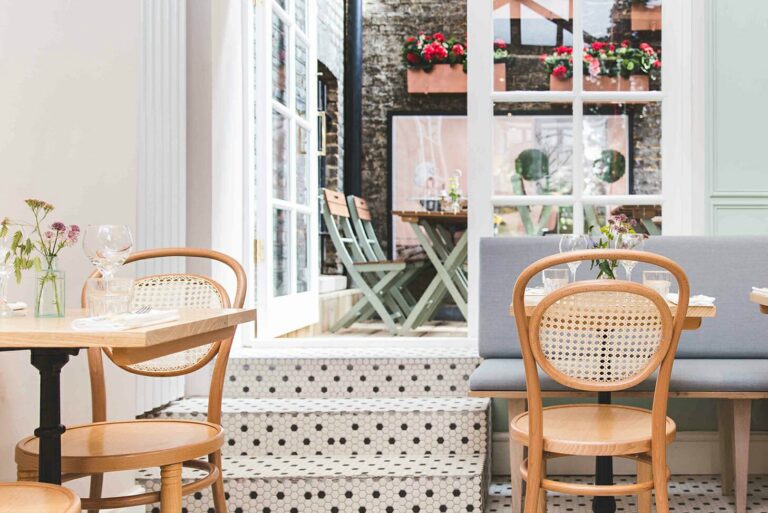 Bustling Clapham Common diner Minnow makes sure that its hospitality doesn't just extend to its two-legged clientele, and promises a water bowl and a treat to every canine guest. The laid-back neighbourhood restaurant, which offers everything from brunch to dinner to Sunday roasts, will happily seat you and your pooch on their outdoor terrace (which is covered and heated) or inside the rather beautifully-appointed restaurant.
Details: 21 The Pavement, SW4 0HY | Book here
–
The Harwood Arms | Fulham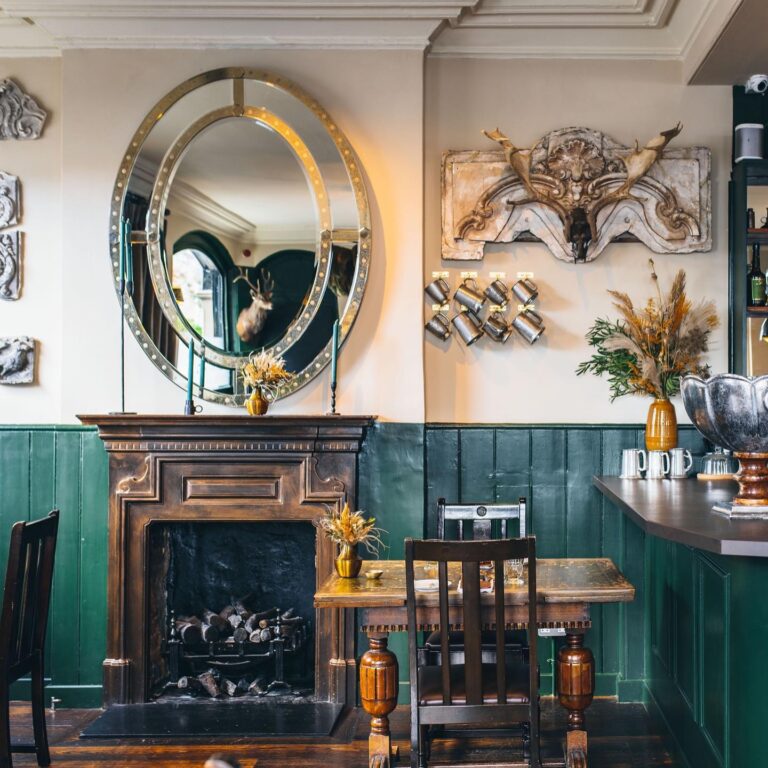 As London's only Michelin-starred pub, you'd hope The Harwood Arms would set the standard for how a quality boozer should be run – and, sure enough, alongside a world-class food and drink offering courtesy of co-owners Brett Graham and Mike Robinson, the pub is also joyously dog-friendly. Pull up a scuffed leather chair and enjoy the casual atmosphere, with the afternoon ahead of you and your dog at your feet. It doesn't get much better than that.
Details: Walham Grove, SW6 1QP | Book here
–
Bluebird Café | Chelsea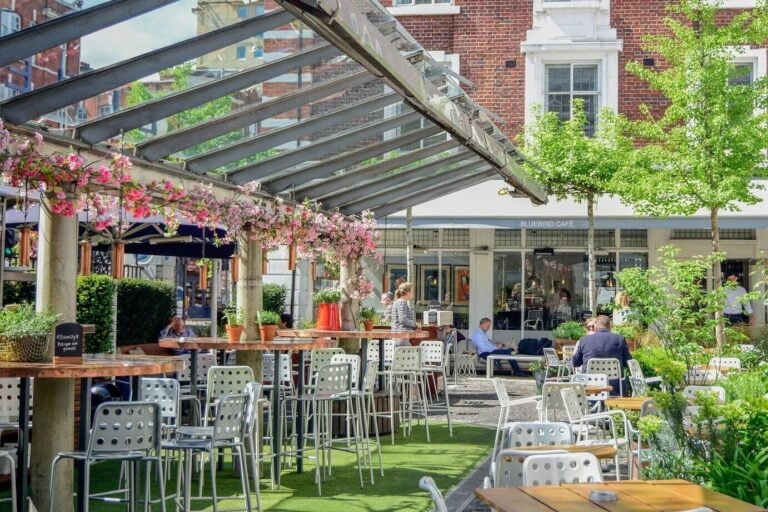 When next at the gorgeous Terence Conran-designed 'gastrodome', head downstairs to their more casual café – here, your pet will be welcomed with open arms whilst you graze on classic brasserie fare (think aged steaks, classic burgers and top notch salads). In the past, they've even been known to run a luxury dog brunch – replete with 'doggy gelato' and 'pooch hooch' – so keep your fingers and paws crossed that it might return…
Details: 350 King's Road, SW3 5UU | Book here
–
The Little Yellow Door | Notting Hill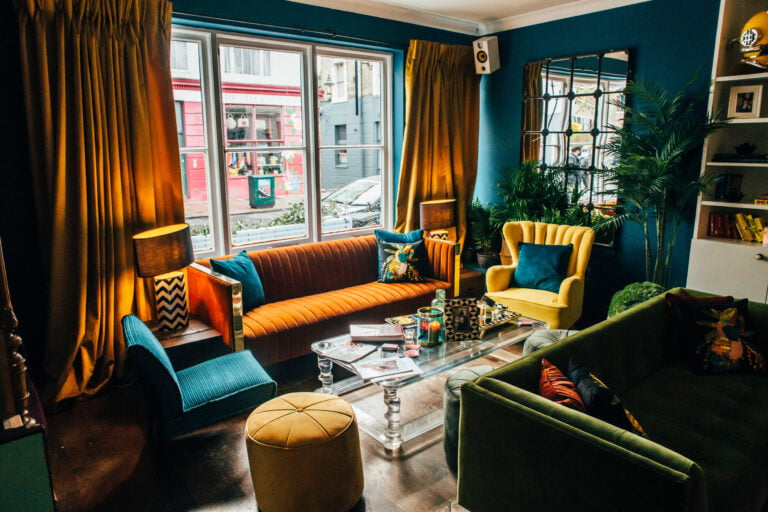 Over in Notting Hill, the relaxed, house party-esque aesthetic of The Little Yellow door extends to its canine policy: dogs, just as at any self-respecting house party, are very much welcomed. Enjoy a cocktail or two whilst reclining in a velvet armchair in the low-lit cocktail-lounge, with your furry pal curled up at your feet (if the seating arrangements become reversed, it's a sign that you've had too many cocktails).
Details: 6-8 All Saints Road, W11 1HH | Book here
–
Maggie Jones's | Kensington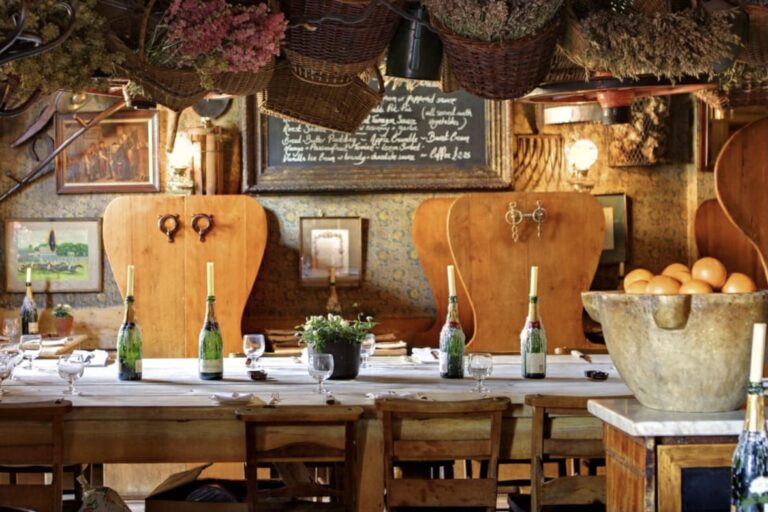 All hail Maggie Jones, which has, since 1964, managed to somehow operate a French farmhouse restaurant in the heart of Kensington via mysterious black magic (presumably). The décor is gorgeously tumbledown and boho, the atmosphere is welcoming and chaotic, and dogs of all shapes and sizes are welcomed, made much of, and provided with a water bowl.
Details: 6 Old Court Place, Kensington Church Street , W8 4PL | Book here
–
Dishoom King's Cross | King's Cross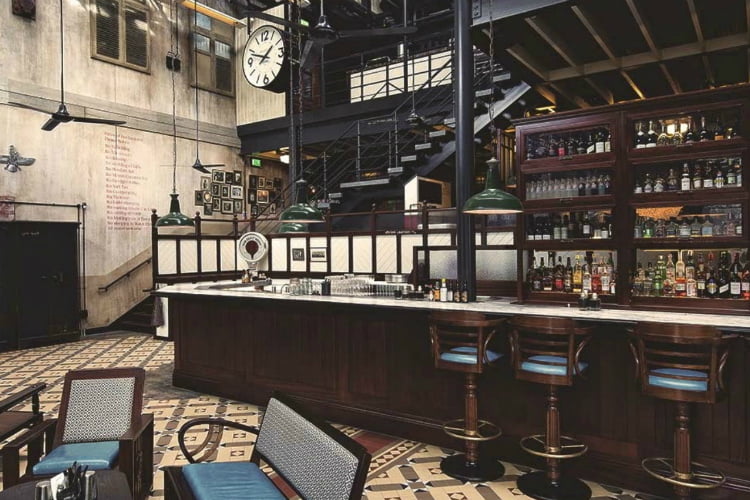 Once you've finished taking your beloved canine for a stroll around ever-gentrifying King's Cross and its canals, get yourself over to Dishoom. There, in the restaurant's outdoor seating, you can enjoy the restaurant's now-famous Bombay café cuisine (including the legendary black dal and bacon naan roll) with your pet at your side.
Details: 5 Stable Street, King's Cross, N1C 4AB | Book here
–
Bistrotheque | Bethnal Green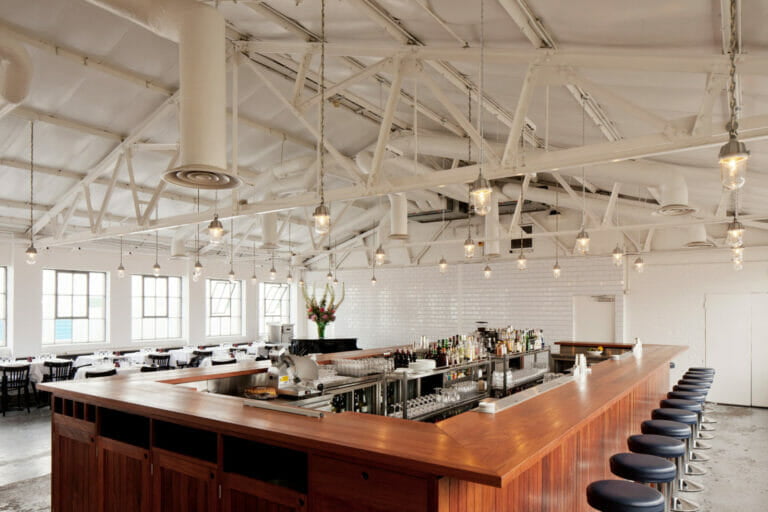 Achingly cool East London stronghold Bistrotheque thankfully isn't too cool to welcome in canine companions. Your dog will need to be 'small and well-behaved' (which, y'know, fair enough), but they'll be welcome to hang out under the banquette benches at the bar counter and enjoy the bustling atmosphere, the chic industrial décor and the tinklings of in-house pianist Xavier.
Details: 23-27 Wadeson Street, E2 9DR | Book here
–
The Marksman | Hackney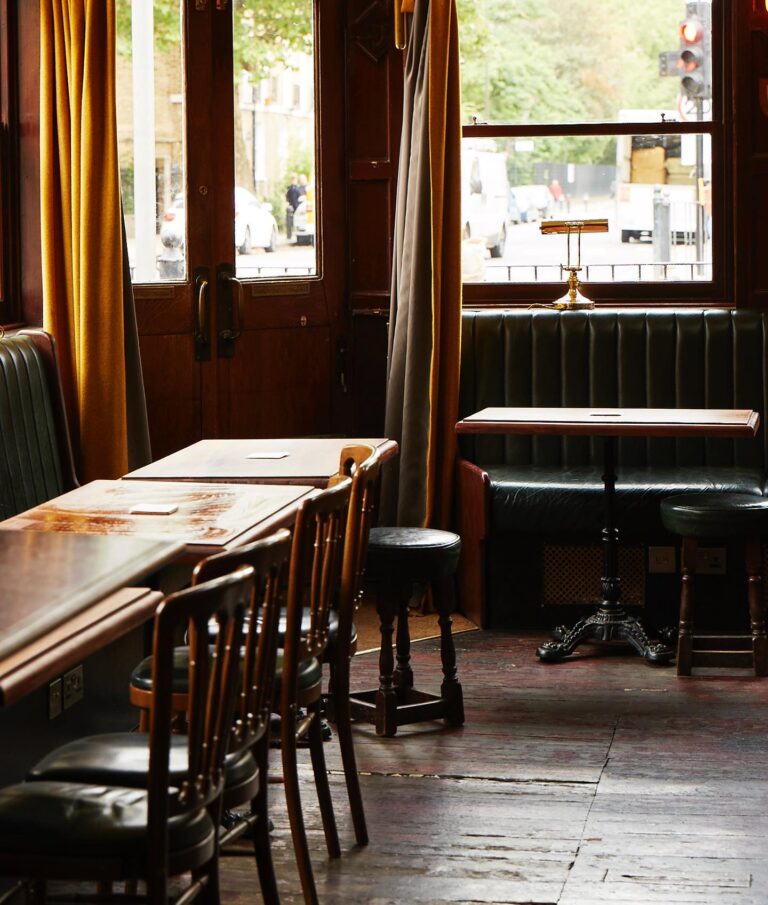 The magic of St John can be found over in East London uber-pub The Marksman – co-owners Jon Rotheram and Tom Harris are former St John chefs, meaning the food in their Hackney pub is predictably superb. The beautifully-refurbished boozer is also wonderfully welcoming to dogs, so bring yours along (just be prepared for some enthusiastic competition for your Sunday roast from your four-legged companion…). Top marks, man.
Details: 254 Hackney Road, E2 7SJ | Book here
---
Looking for more inspiration? Pups are welcome at lots of these restaurants with outdoor dining, too…