The good news: Some of London's top restaurants have finally reopened their doors.
The other good news: Some are opening their doors for the very first time – because, in spite of everything this past year's had to throw at them, London's chefs and restaurateurs are doing everything they can to bring the city back to life and open the restaurants they've been planning for years.
From the highly anticipated openings that had to be postponed, to brand new announcements – here are the best new restaurants set to open in London over the next few months…
---
Kol | Marylebone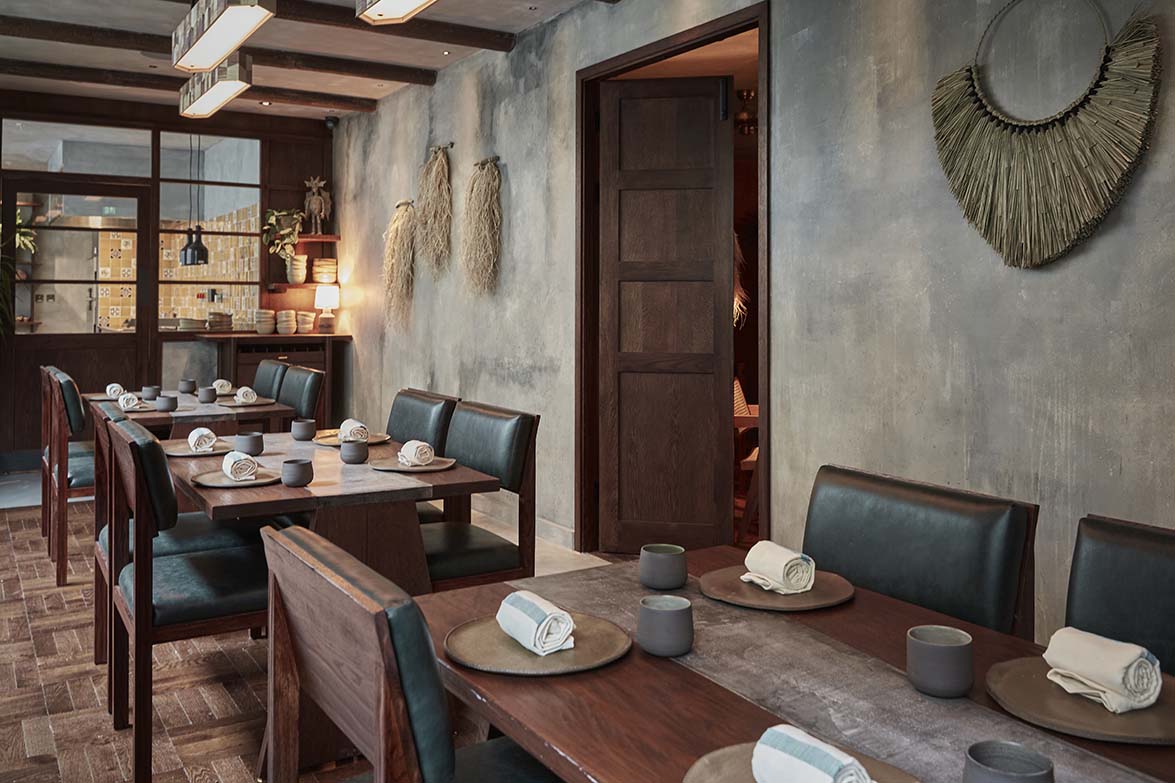 When Noma's head chef René Redzepi decided to open a pop up in Mexico back in 2017, he didn't just choose some rando with a stove to help set it up. He chose Santiago Lastra. And Santiago Lastra did such a fine job, he's now opening his own super-fancy restaurant in London… READ MORE
Opening: 18th May, book here
Soft launch? They managed to open for just a few days before the last lockdown, so no.
–
The Cheese Barge | Paddington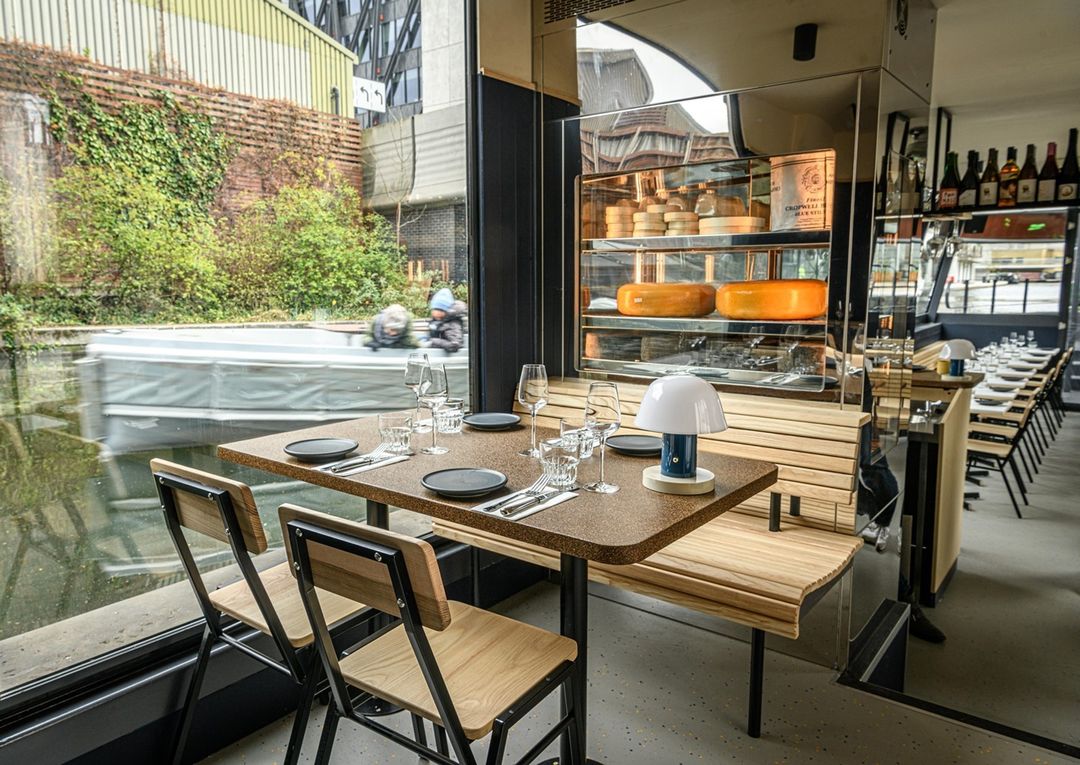 Originally mooted to open last March, The Cheese Barge has been slowly maturing over in Somerset for the past year and is finally ready to sail into Paddington's canals, loaded up with artisan British cheese… READ MORE
Opening: 20th May
Soft launch? Not looking likely, but you can book a table now
–
El Pastor Soho | Soho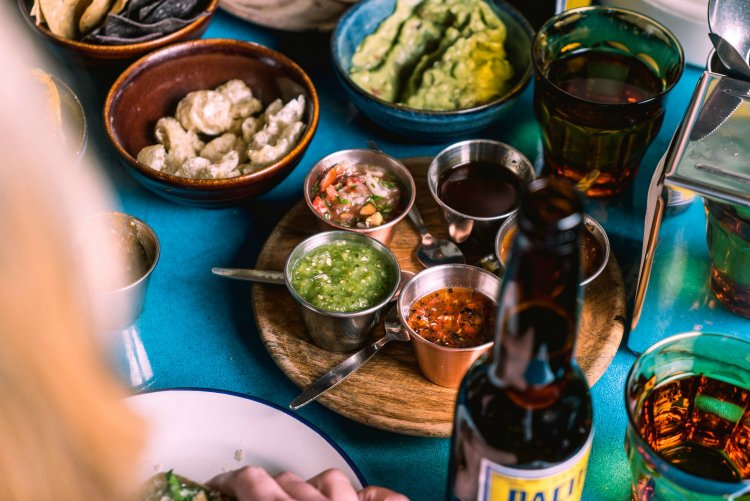 Something big is bubbling away on Brewer Street.
Because come June it's going to be the proud home of El Pastor Soho, the latest in the line of El Pastor joints (4 and counting), which are easily among the best taco joints in London, if not the country… READ MORE
Opening: 2nd June
Soft launch? None yet announced
–
Blacklock Covent Garden | Covent Garden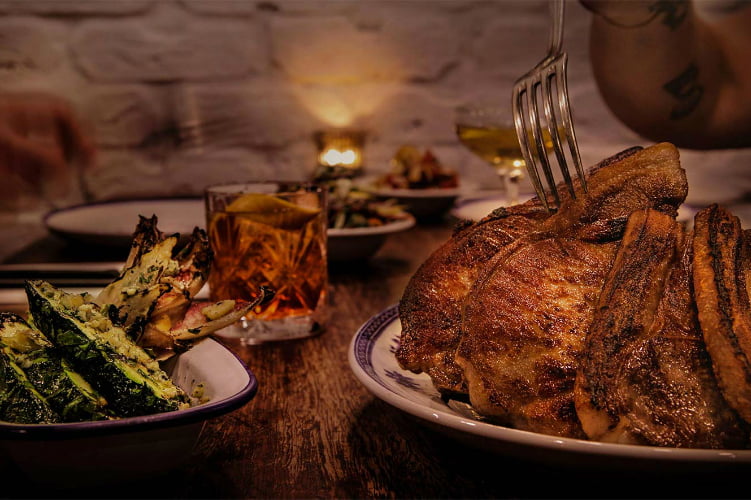 If the third time's a charm, then the fourth should be a breeze – at least it will be for Blacklock, the chophouse titans who are planning to open a fourth branch. You'll find it on Henrietta Street in Covent Garden, and it promises to be just as noteworthy as its predecessors… READ MORE
Opening: TBC
Soft launch? None yet announced
–
Chyna | Canary Wharf
Hakkasan. Yauatcha. Park Chinois.
When Alan Yau announces a new restaurant, people tend to pay attention.
And, well, he's announced a new restaurant. A big one. Called Chyna, he's billing it as a "Chinese River Cafe", and it'll sit in the huge Wardian development in Canary Wharf where it'll overlook the South Dock. There'll be enough room for 120 diners, and there'll be a nice waterside terrace too… READ MORE
Opening: TBC
Soft launch? None announced
–
Yau Grilling | Canary Wharf
…and what's that next door, you ask? Oh, that's just Alan's other spot that he's opening. At the same time. No biggie. It'll be a 45-seater focused on Japanese grill dishes, with a dedicated oyster bar thrown in for good measure… READ MORE
Opening: TBC
Soft launch? None announced
–
Sessions Arts Club | Clerkenwell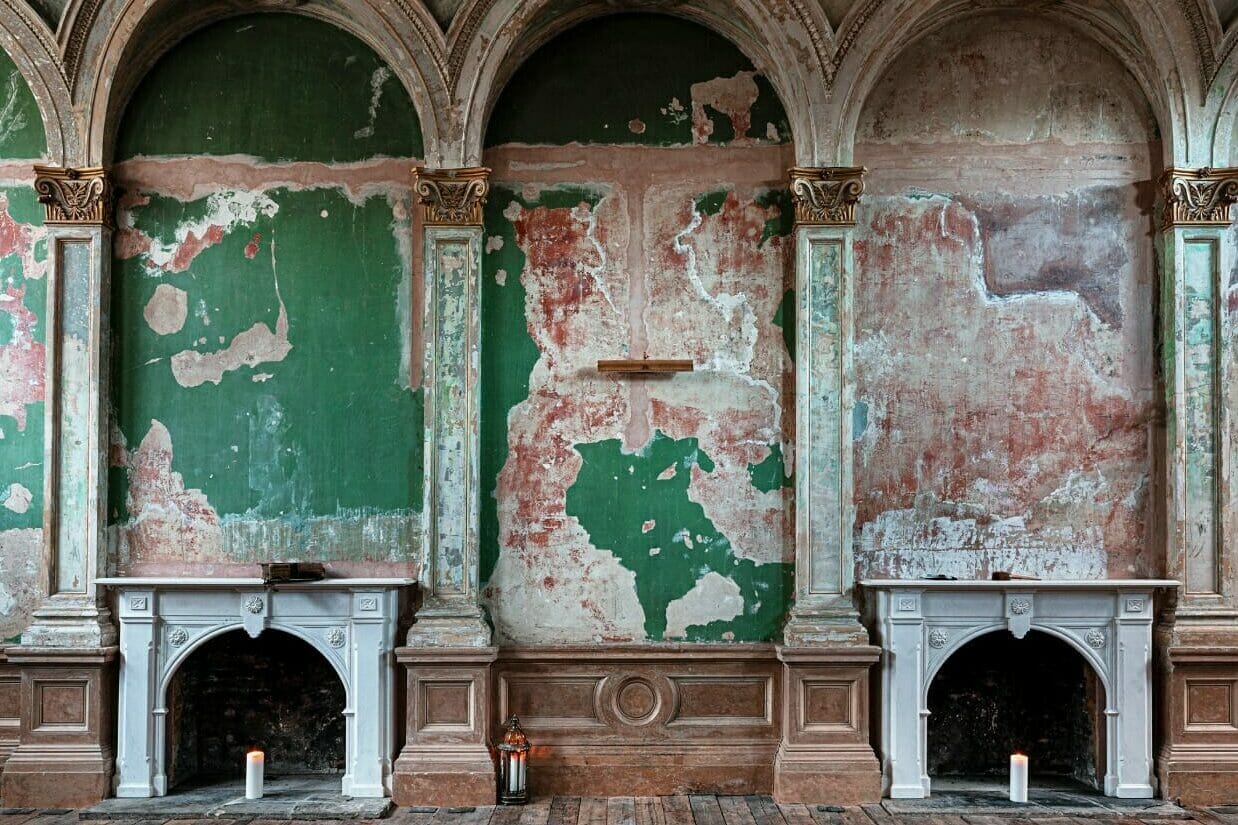 Opening a restaurant inside a former courthouse is a solid idea.
For one thing, it makes it much easier to order, order.
And for another, it makes for a stunningly atmospheric setting – as the multi-talented creative team behind Sessions Arts Club is about to prove… READ MORE
Opening: TBC
Soft launch? None yet announced
–
Manzi's | Soho
It seems like anyone who lived in London between the 1950s and early noughties has a story about Manzi's.
Just off Leicester Square, it was a two-storey seafood restaurant run by the kind of rumbustious Italian family you see in movies. In the midst of red gingham tablecloths and plastic loaves hanging from the ceiling, first dates, children's birthdays, and silver wedding anniversaries were celebrated over curried halibut and Manzi's renowned strawberry flan – and now the restaurant kings behind The Wolseley and The Delaunay are hoping to revive it. READ MORE
Opening: TBC
Soft launch? None announced
–
Claro | Soho
If you're going to choose a name for a new Modern Portuguese joint in Soho, the choice is clear…
…a word which in Portuguese translates as 'claro'.
It comes to us from Leandro Carreira (Executive Chef, formerly of Londrino) and Alex Hunter (founder) of the critically-lavished seafood restaurant The Sea The Sea… READ MORE
Opening: TBC
Soft launch? None announced
–
Camden Town Brewery | Camden
After ten years, Camden Town Brewery is finally getting la(r)ger. They're currently operating as a pop up beer garden (with BBQ grub from Prairie Fire) while they're busy transforming the place to include a bigger taproom, outside seating, and a 50-seater restaurant… READ MORE
Opening: 2021
Soft launch? None yet announced
Last updated: 5th May 2021
---
Want to read about somewhere that's actually open, like, now? Check out our pick of the best Recent Openings.