The Sunday Roast.
A meal so integral to our identity as Brits that the French literally refer to us as 'les rosbifs'.
Something that – with the whole 'frogs' thing – we probably started.
Fortunately though we've come to wear our crown with pride, turning what began as a humble piece of meat and veg to feed the whole family into a food-driven cultural beacon representing the entirety of Britain.
It is London that reigns supreme though, and we've outlined exactly where you can find out why.
Behold, London's best Sunday roasts:
---
JUMP TO: EAST LONDON | SOUTH LONDON | WEST LONDON | NORTH LONDON
---
CENTRAL LONDON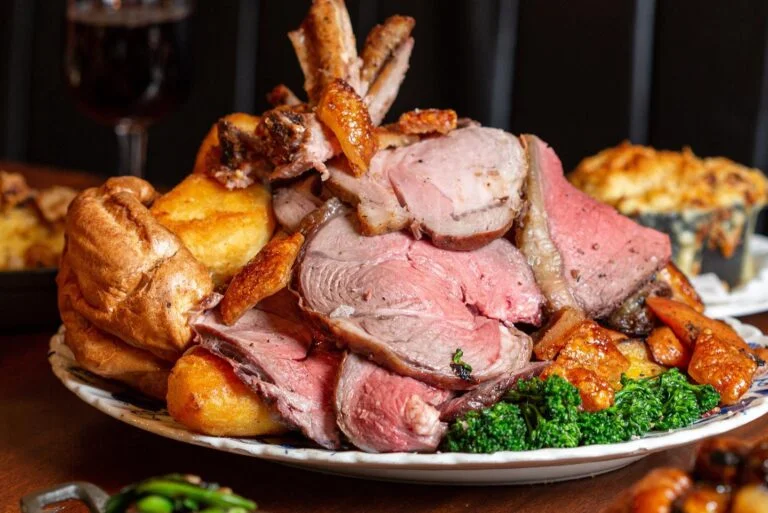 A quintet of chop houses opened by a trio of ex-Hawksmoor folk, with one hell of a Sunday roast. Choose your meat – beef, lamb or pork – or don't, and get the 'All In' which has everything, with all the trimmings, and is perfect for sharing. Their gravy is the best in London; we said it. And it's all even better paired with one of their 'beefy' maries or breakfast martinis.
Details: 24 Great Windmill St, W1D 7LG | Sundays 12-8pm (6pm City & Covent Garden, 7pm Canary Wharf) | £16-£23 | Make a booking here

temper
|
Soho
, Shoreditch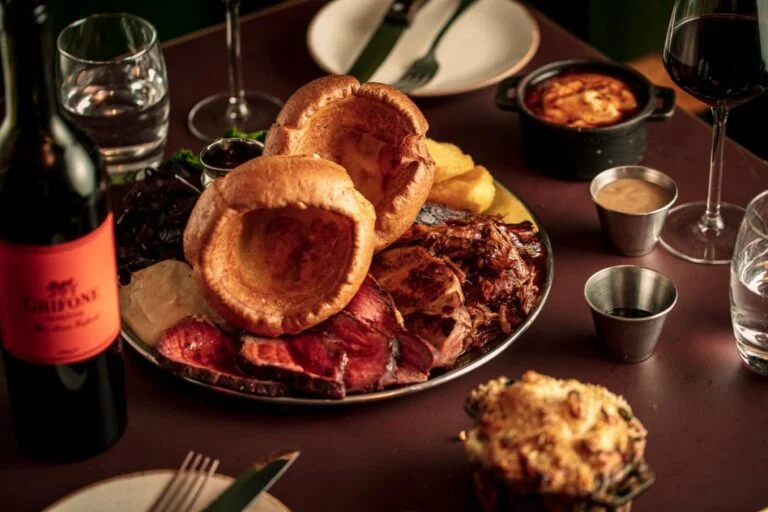 It's hard to keep cool at temper, whose huge smoked roasts – aged beef, pulled lamb shoulder, pork belly or baby chicken – are given a thorough dose of flame from an open fire-pit kitchen. Chuck in a trio of Bloody Maries, beef fat roasties, sizeable veggies, four-cheese cauliflower and a Yorkshire pudding that could contend for London's biggest, and any semblance of composure you might have had before is gone completely…
Details: Soho 25 Broadwick Street W1F 0DF | Shoreditch 78 Great Eastern St EC2A 3JL | 12-7pm | £21.50-£35 | Make a booking here
–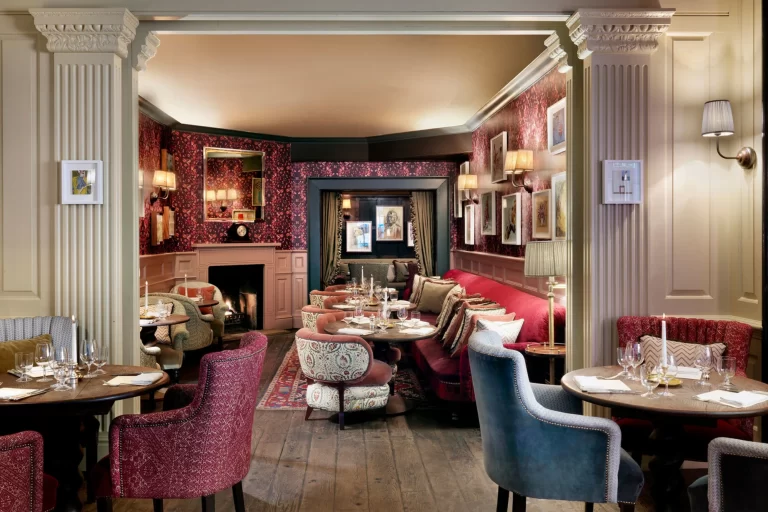 Unlike Soho House's other spots, you don't have to be a member to dine at the Dean Street Townhouse. And unlike most other spots on this list, it doesn't have to be a Sunday to enjoy a roast – their lamb rump, pig cheek and sage-stuffed whole Yorkshire chicken sit on the menu every day of the week.
Details: 69-71 Dean St, London W1D 3SE | Make a booking here
–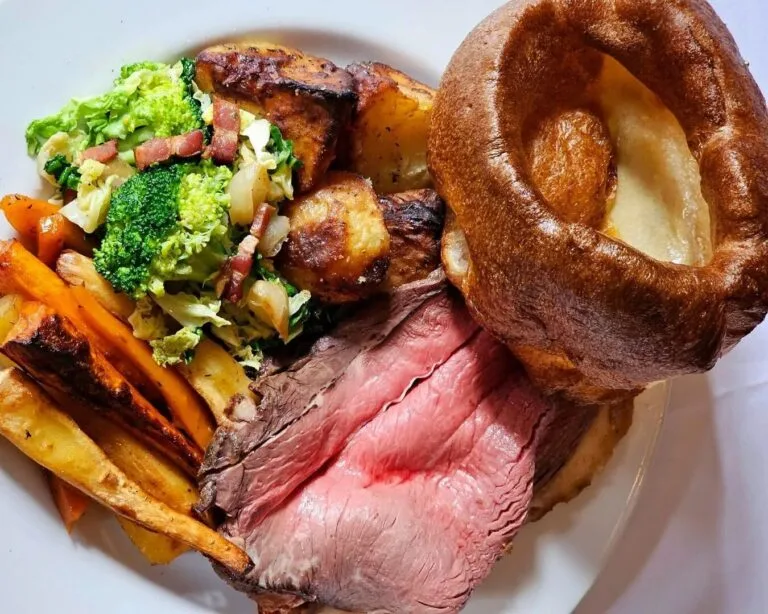 The Guinea has built a loyal clientele around being one of the most underrated steak places in London, but on a Sunday the historic pub is well aware of what the story is and serves a stonking roast. There's no grilled guinea pigs here – let's just get that one out of the way first – instead you've got choice between a rump of Godfrey's beef; blue cheese, truffle & walnut gratin; or slow-cooked pork belly, all bolstered with a Yorkshire pud and the regular ensemble of beef-dripping roasties, honey-glazed carrots, baby onions with bacon and gravy from the pan.
Details: 30 Bruton Place, W1J 6NL | 12-8pm | £30-£36 | Make a booking here
–
Fallow

| St James's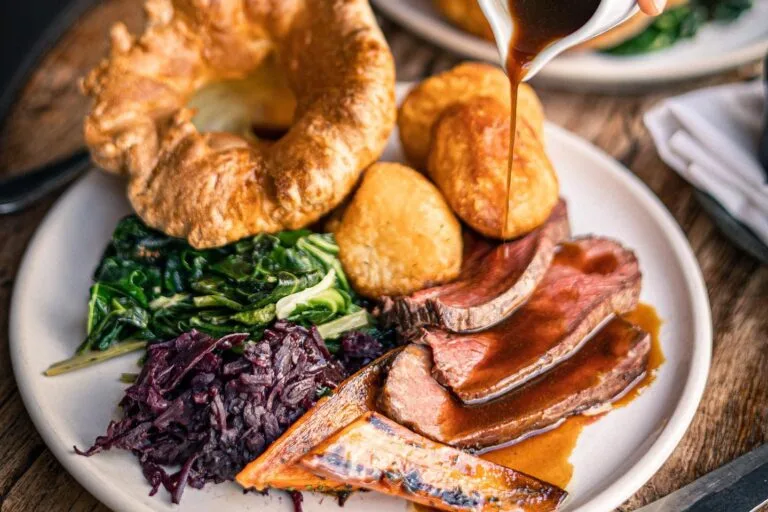 Just because Fallow is a sustainability-focussed restaurant doesn't mean they hold back when it comes to Sunday roasts. The plates arrive groaning with enormous Yorkshires, roasties and exceptional veg, as well as your choice of beef rump (from an ex-dairy cow), pork belly, Romney Marsh lamb, or maitake mushroom for the veggies. But if you really want to subscribe to their low-waste philosophy, it would be a shame not to help the kitchen out by ordering the smoked cauliflower cheese and their famous kombu-dusted corn ribs, too…
Details: 52 Haymarket, London, SW1Y 4RP | From 11.30am on Sundays | £32 | Book here
–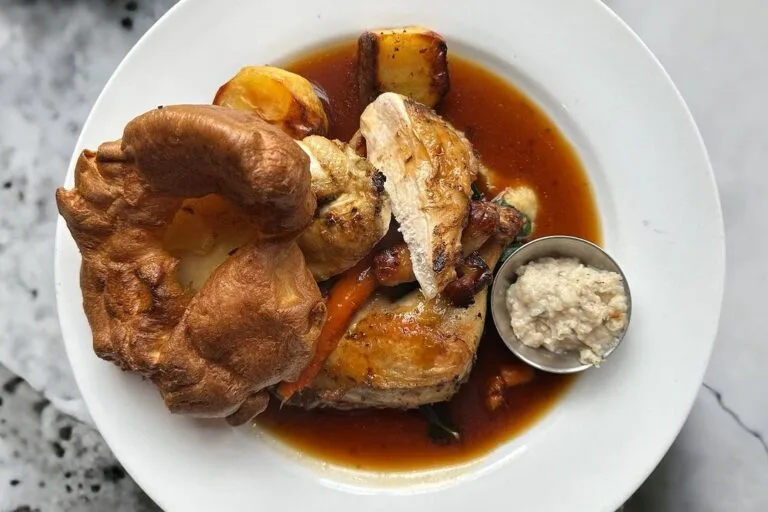 A slip of a pub on the Strand that looks like it's been ripped straight out of Tudor England, with mullioned windows, cosy nooks and a carving on the outside of a naked man chasing pigs. Unconventional farming methods notwithstanding, that pork (and beef, and chicken) is whipped into a surprisingly excellent Sunday roast for the very centre of London, with crispy roast potatoes, springy greens and maple-roasted carrots.
Details: 213 Strand, WC2R 1AP | 12-8pm | £17-23 (exc. trimmings) | Make a booking here
–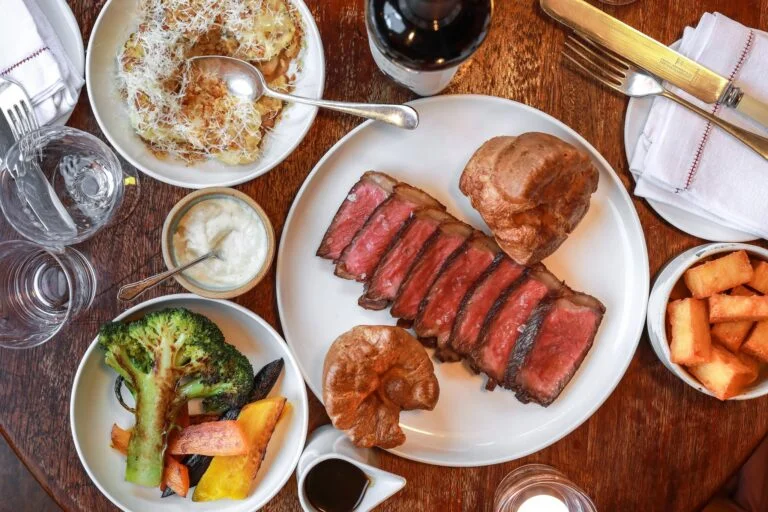 It's a super-intimate, richly designed space in Covent Garden that serves Sunday lunch with a jazz soundtrack. Roast sirloin, chicken, celeriac or stone bass come prefaced with cod roe crumpets and devilled whitebait, and arrive alongside bowls of seasonal veg, crispy cuboids of layered confit potatoes, cauliflower cheese, and of course a Yorkshire pud.
Details: 30 Henrietta Street, WC2E 8NA | 12-3.30pm | £22-£34 | Make a booking here
---
BEST ROASTS IN EAST LONDON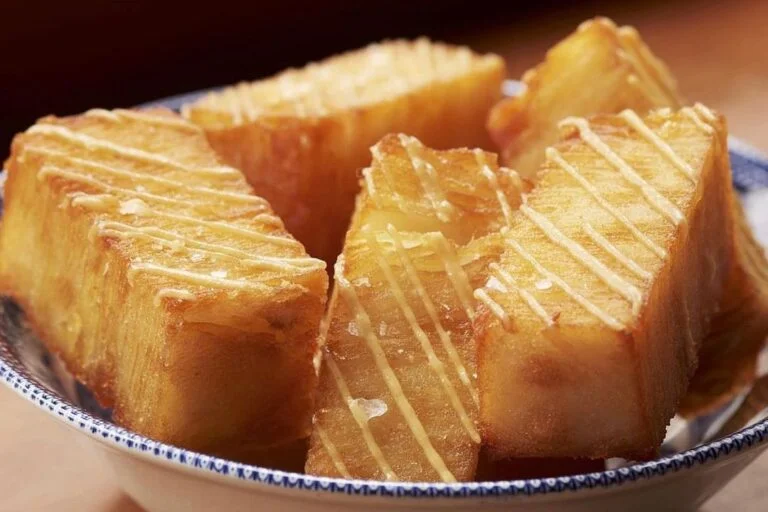 The Quality Chop House is a dining room, wine bar and butchers shop that has opened for lunch and dinner since 1869. Or, you could just call it an institution. And the Sunday lunch menu is a big part of that, with dishes like Jacob lamb shoulder to share, roast Tamworth belly with apple sauce and beef rump & brisket all served up with Yorkshire puds, roasted carrots, parmesan-crumbed Hispi cabbage, and the option to upgrade your roasties to their famous confit potatoes, which take almost 24 hours to make. Just be warned, they book up weeks in advance.
Details: 88-94 Farringdon Road, EC1R 3EA | 12-5pm | £55 for 3 courses | Make a booking here
–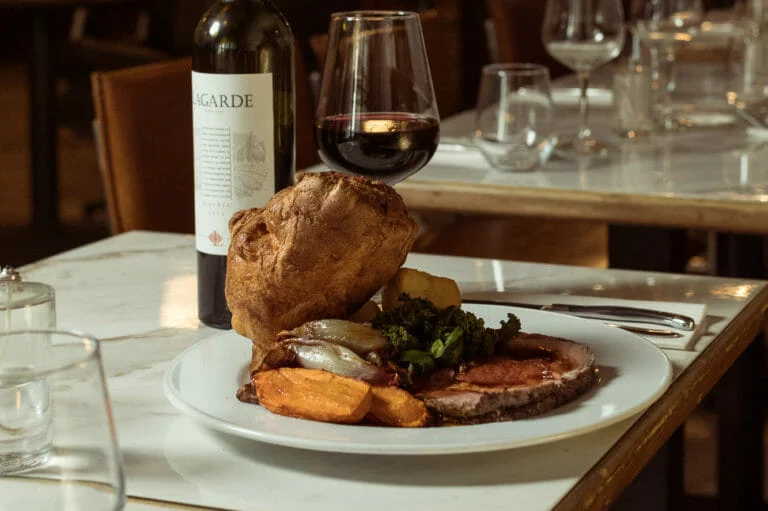 The Sunday roast at Jones & Sons is pure perfection. The cuts are all sourced from The Ginger Pig – pork belly, lamb rump, ribeye & sirloin or a whole chicken to share – while the veggie and vegan wellingtons aren't left as an afterthought, and might even tempt a meat-eater. Naturally, all the trimmings are in tow, and the puddings – torched lemon tart or butterscotch & date pud – are worth passing over the last roastie for.
Details: Stamford Works, 3 Gillett Street, N16 8JH | 12-6pm | £18-£23 | Make a booking here
–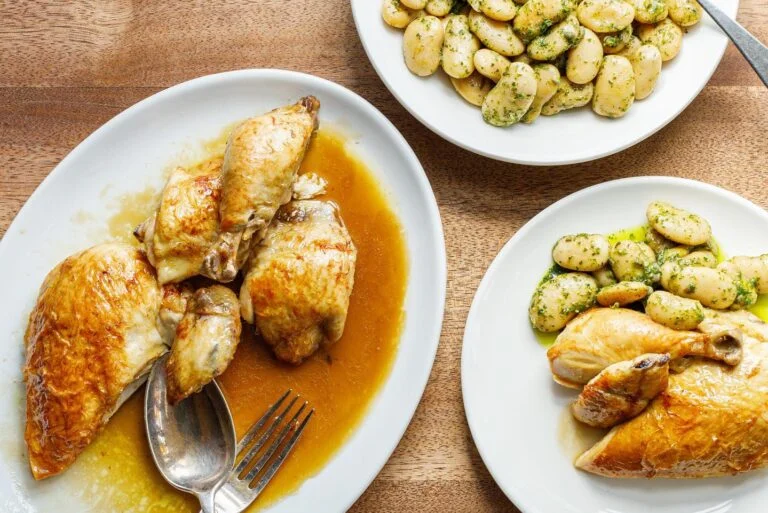 This beloved Victorian pub serves up Hackney's finest Sunday roast, all designed to share and served with universally admired Yorkshires. There's excellent veggie and fish choices too if you have a pescatarian or vegetarian to drag along with you. Doors open at 10am and coffee is served on their balcony, just around the corner from the Columbia Road Flower Market.
Details: 254 Hackney Road, E2 7SJ | 12-4pm | £42 for 3 courses | Make a booking here
–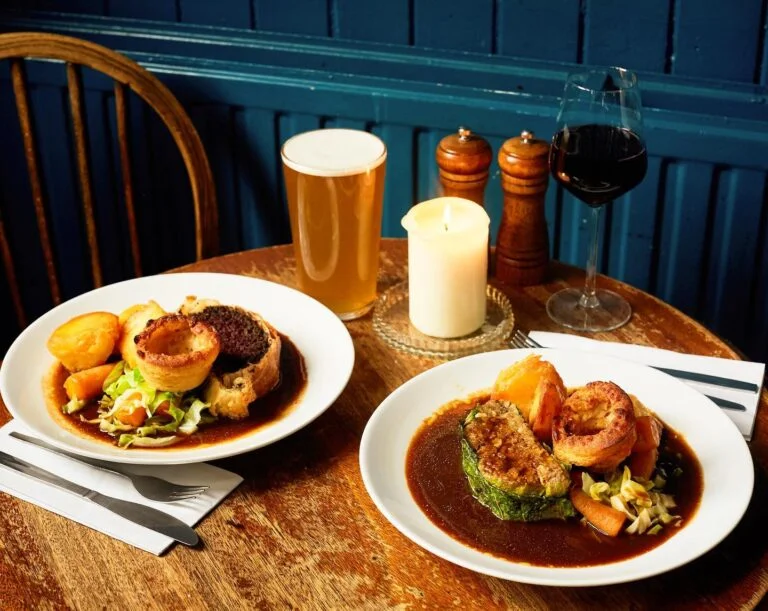 Okay so, if you're reading this article, you're probably not a vegan. But the fact is that the roast at The Spread Eagle is both vegan, and delicious. They'll cook you up a beet wellington, a walnut & cashew nut roast, or slow-roast celeriac with potato crackling, and then embellish it with all the usual trimmings, and it'll be every bit as good as your regular roast. And it'll be from a zero waste kitchen.
Details: 224 Homerton High Street, E9 6AS | 12-8pm | £16/17 | Make a booking here
–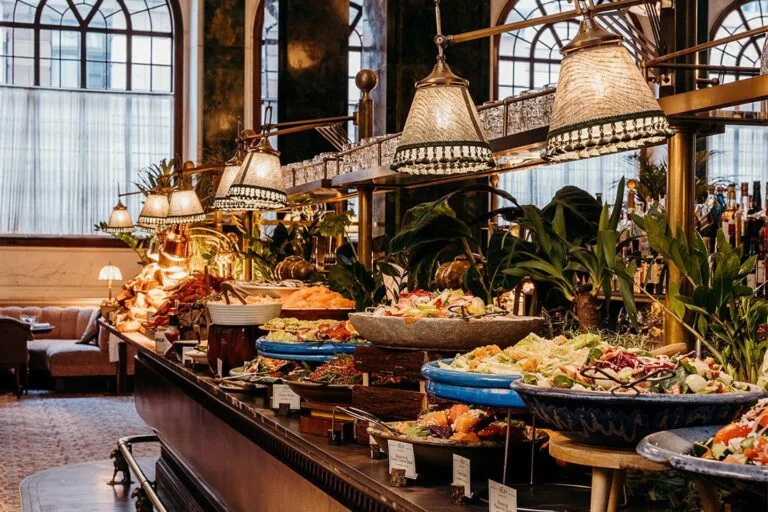 If you're going for a big, blow-out, no-holds-barred roast, book in for Ned's Feast. It's an entirely bottomless banquet of decadence held in the stunning former banking hall that is now The Ned. You can help yourself to limitless oysters, lobster, and roasts of every kind, alongside salads, charcuterie, and pigs in blankets… before then tucking into a dozen different cakes and puddings; the cheese board; and the fruit bowls. And when you can no longer move? Just flag down the Bloody Mary trolley…
Details: 27 Poultry, EC2R 8AJ | 12-7pm | £100 or £165 with bottomless Champagne | Book here
–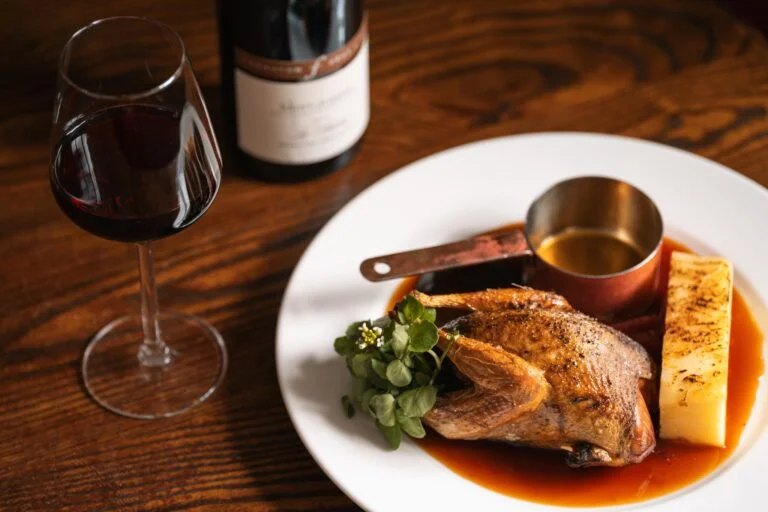 The Jugged Hare has a secret weapon in the Sunday Roast wars: a rotisserie. That means that their sage-stuffed chickens, Tamworth pork bellies, and Longhorn rump beef cuts all come with rotisserie gravy (should you want it… which you do).
Details: 49 Chiswell Street, EC1Y 4SA | 12-8.30pm | £32 | Make a booking here
–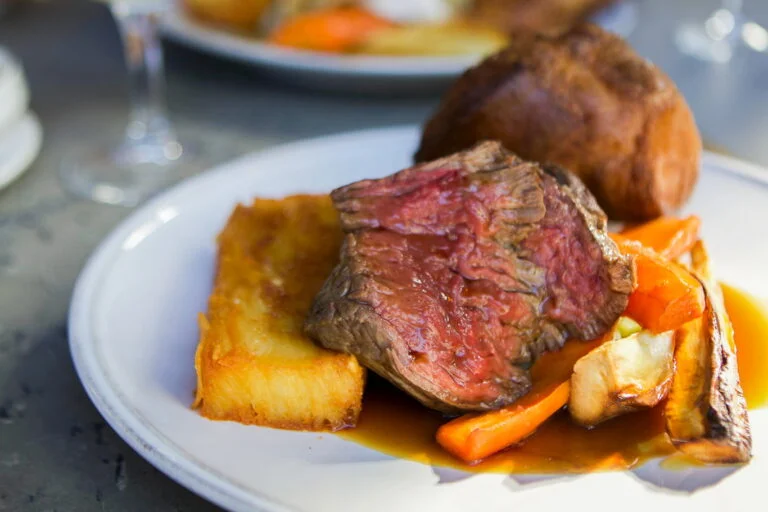 The Culpeper is all of five things: a pub, a restaurant, a boutique hotel, a rooftop bar annnd an urban farm. And somehow amidst all this, the team finds time to rustle up a mean Sunday roast. If you're going in a group, you'll want to order the big hitter: the 800g Côte de Boeuf to share, made with beef from regenerative farms and herbs picked from their very own rooftop garden.
Details: 40 Commercial Street, E1 6LP | 12-6pm | £19-26 | Make a booking here
–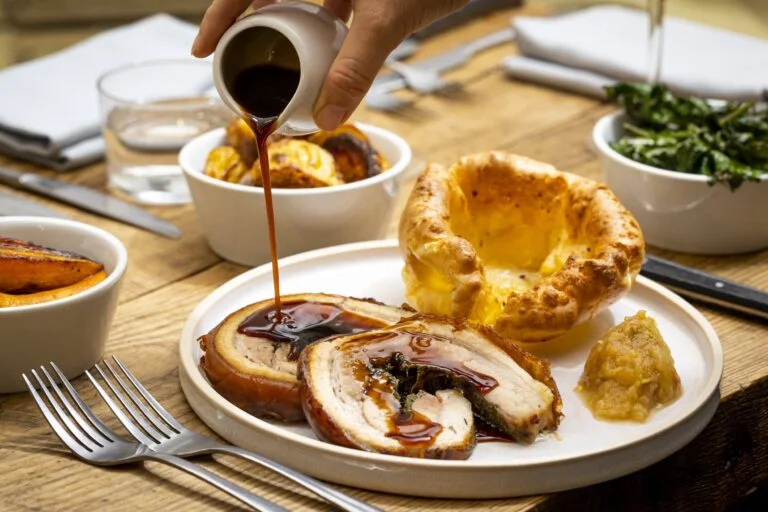 A 120 year-old Dutch cargo barge moored up by the Olympic Stadium, that serves some of the best food in London. And like any respectable boat, Sundays are dedicated to formidable roasts, duck fat roasties and Bloody Maries. And any veggies seeking an alternative to nut roast will find a delicious shallot tart with miso carrots and horseradish sauce awaiting them…
Details: Sweetwater Mooring, River Lee, White Post Lane, E9 5EN | 11am-7.30pm | £20-29 | Book here
---
SOUTH LONDON ROASTS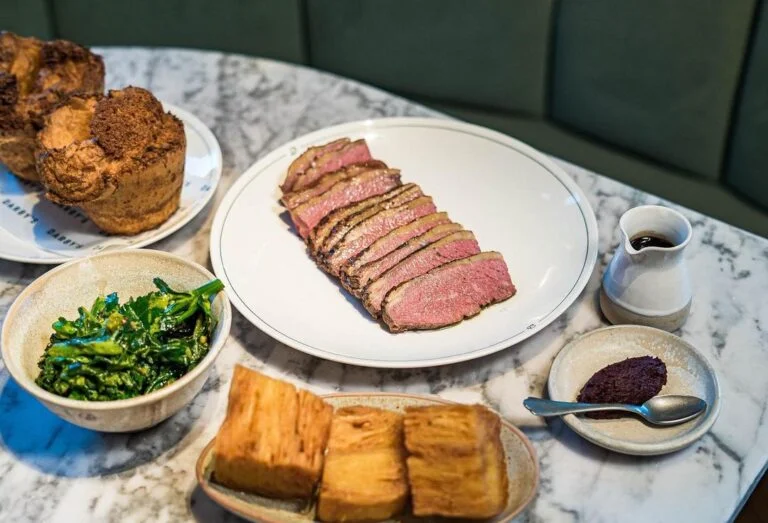 Darby's comes to us from Robin Gill, the man behind such south London restaurant luminaries as The Dairy and Sorella. This, however, is his masterpiece, a restaurant named after his own father, and which happens to serve Battersea's finest Sunday roast. There's every kind of meat going – ex-dairy rump, lamb leg, pork belly, sirloin or slow-cooked lamb to share – and here, they come with roasties, cauliflower cheese, and a side of live music.
Details: 3 Viaduct Gardens, Embassy Gardens, SW11 7AY | 12-4pm | £26-30 | Make a booking here
–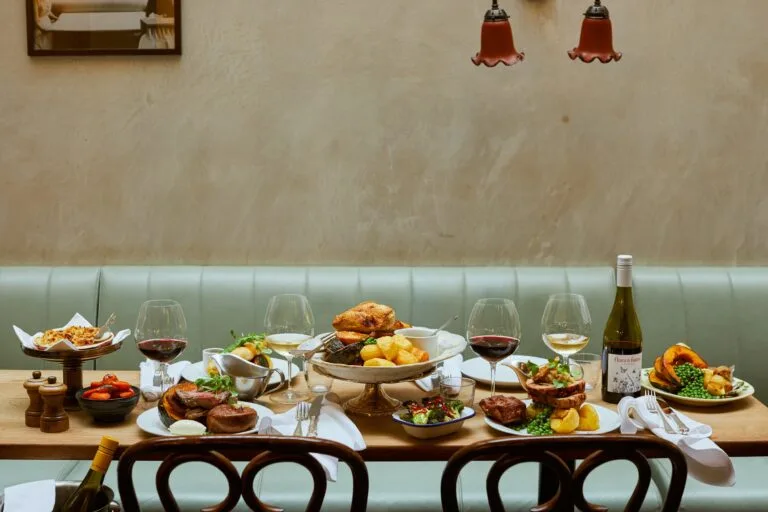 This place hangs Brixton's other Sunday roasts out to dry. Mighty Yorkshires, crisp roasties, slow-roasted meats and – hello, peas, all with bottomless gravy, make this one a sure-fire winner. And you can even book their private dining room for 12-34 people, and tuck into a set roast menu for £35 a head, perfect if you've got something to celebrate. Like it being a Sunday.
Details: 374 Coldharbour Lane, London SW9 8PL | 1-6pm | £20-35 | Book here
–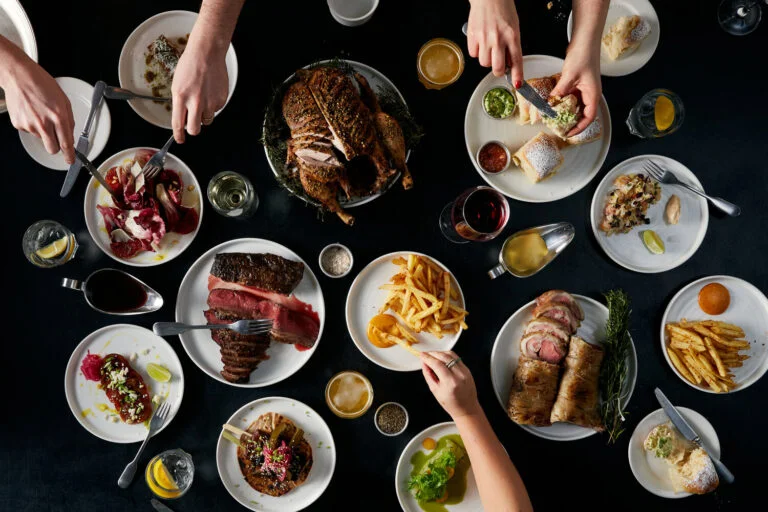 If you're looking for a great Sunday Lunch in Peckham, The Coal Rooms is just the ticket. Housed in a former ticketing office right next to Peckham Rye station, it gently moves from cafe in the day – with fancy coffees & fresh pastries – to a fully-blown restaurant in the night. On Sundays they offer refined takes on the traditional Sunday lunch: whole wood-roasted chicken; smoked hogget shoulder; dry aged beef with roast bone marrow; and a lovely veggie platter of oyster mushrooms and sweet potatoes charred over the fire, and served with all the trimmings.
Details: 11a Station Way, Peckham Rye Station, SE15 4RX | 1-6pm | £18+ | Make a booking here
–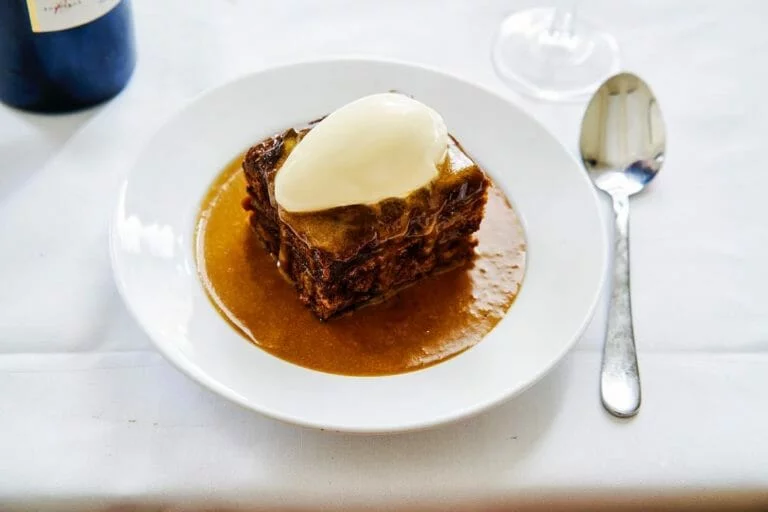 Dining at the Camberwell Arms is a test of willpower. Because you're going to have to either starve yourself for a fortnight beforehand, or somehow hold back on the starter of squash & gorgonzola; the side of brown butter cabbage; and the sharing plates of overnight braised lamb and spit-roast chicken with creamed cavolo nero… if you want to have room for desserts like this bad boy.
Details: 65 Camberwell Church Street, London, SE5 8TR | 1-7pm | £18-35 | Make a booking here
–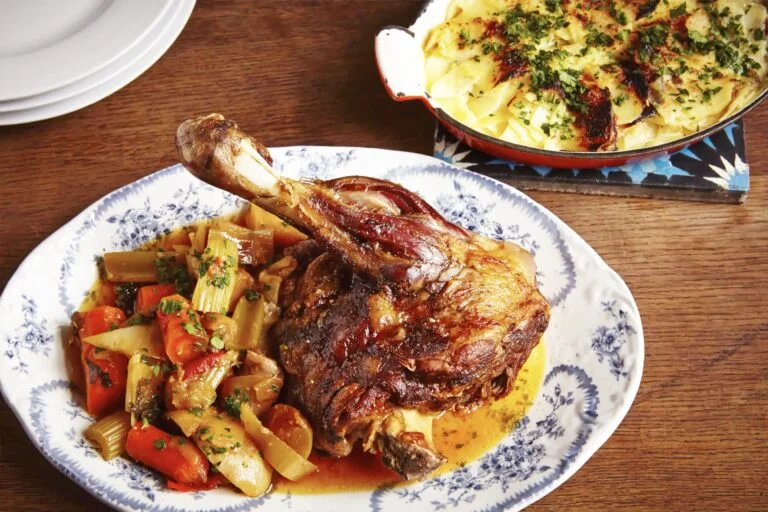 No great shakes from the outside, but one of Waterloo's best restaurants within. The pub setting makes for a cosy atmosphere, and the roasts are top-shelf: seven-hour lamb shoulder to share, slow-cooked venison and aged beef rump slot into a lengthy Sunday lunch menu bookended by pork & pistachio terrine, and buttermilk pudding with roast figs.
Details: 36 The Cut, SE1 8LP | 12-3.15pm | £25.80-32 | Book here
–
The Victoria Inn | Peckham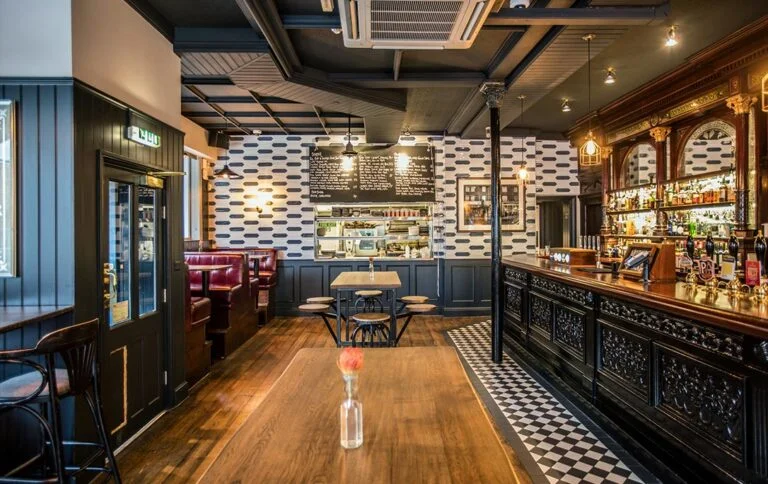 It's a handsome gastropub and hotel on Peckham's Bellenden Road where – alongside roast chicken, pork belly, and beef – they do the best vegan wellington on the south side of the river.
Details: 77-79 Choumert Road, Peckham, London SE15 4AR | 12-9pm | £17-19.50 | Make a booking here
–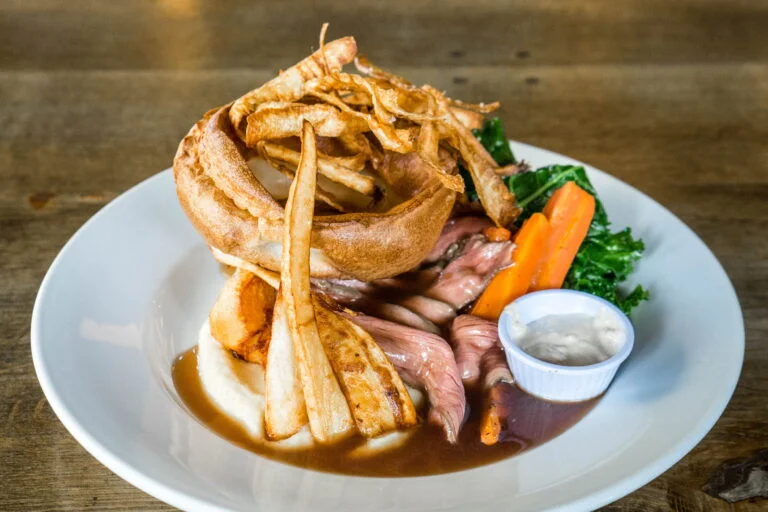 Your classic neighbourhood boozer with a knockout Sunday roast, and they don't skimp on the gravy either. Also, they serve a seriously good spicy Bloody Mary to help ease it all down. Come here after a stomp across Peckham Rye, then sleep it off in the East Dulwich Picturehouse.
Details: 193 Crystal Palace Road, East Dulwich, SE22 9EP | 12-6pm (or until sold out) | £17.50-£20 | Make a booking here
–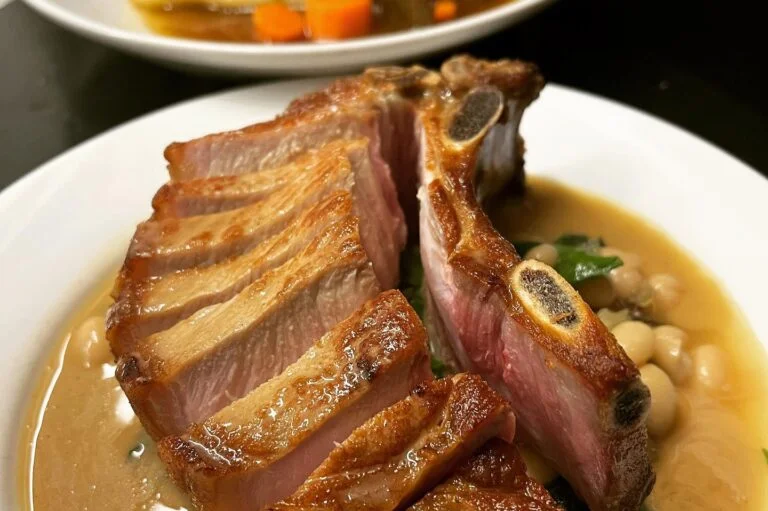 This isn't your typical Sunday roast. It's way better than that – as you'd expect from a place by the same people behind the esteemed Camberwell Arms. Cornish hake with creamed leeks; chicken & smoked ham pie; rare Dexter beef… you can pick from them all (not easily, mind), as well as a seven-hour Salt Marsh lamb shoulder to share with potato and olive oil gratin, greens, and more. And that's before you get to the run of classic British desserts. 
Details: The Canton Arms, 177 South Lambeth Road, SW8 1XP | 12-3.45pm | £24+ | Make a booking here
---
WEST LONDON ROASTS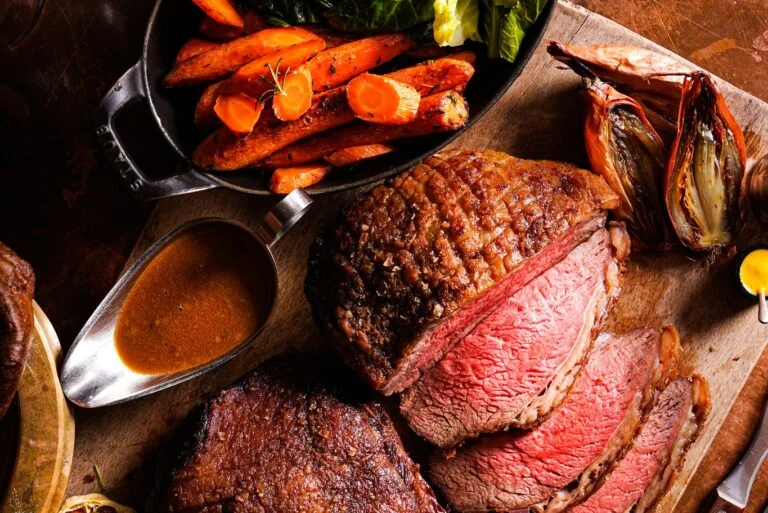 Simply the best steaks in London, and also a pretty strong contender for best roast, with 55 day aged beef rump started off on charcoal, finished in the oven and covered in lashings of bone marrow gravy. With beef dripping potatoes.
Details: Sundays 12pm-sell-out (about 5pm) | £27, or £55 for set menu inc. starters, sides & a cocktail | Make a booking here
–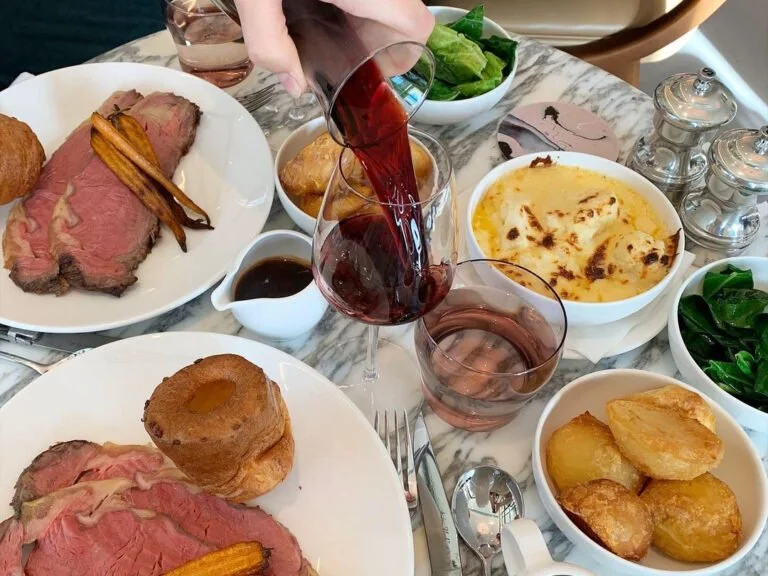 Sam's is a relative newcomer on the roast dinner scene, but Sam Harrison certainly is not. He's been in the restaurant game for a couple of decades, and it shows in the skilled execution of his Sunday roasts. Expect a melting cut of Herefordshire sirloin, or a crackling-topped wedge of rare breed pork, all sided by pillowy Yorkies and crisp roast potatoes.
Details: 1 Crisp Walk, W6 9DN | 12-4pm | £24-£32.50 | Make a booking here
–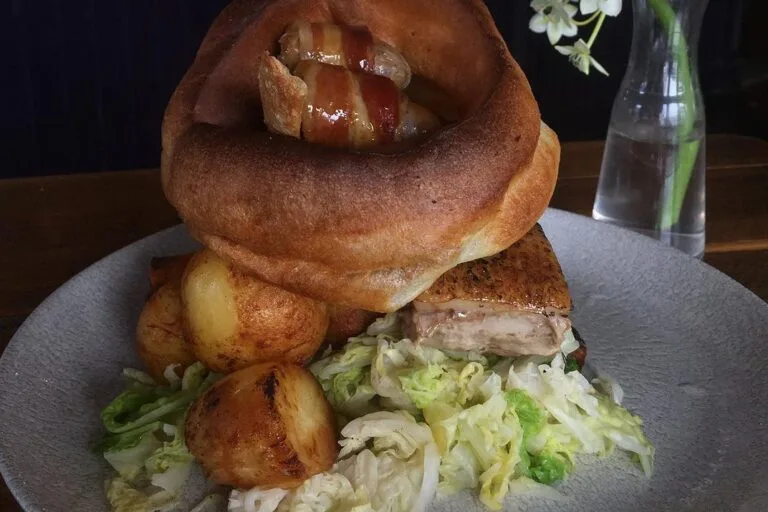 21 day-aged beef sirloin. Half a roast chicken with pigs in blankets. Slow-cooked pork belly in a red wine jus. No need to choose, get it all on one glorious plate with cauli cheese and thyme-roasted potatoes at this typical Victorian boozer a stone's throw away from the V&A, the Natural History Museum, and other such edifying Sunday activities.
Details: 153 Old Brompton Road, SW5 0LJ | 12-4pm | £17.50-20 | Make a booking here
–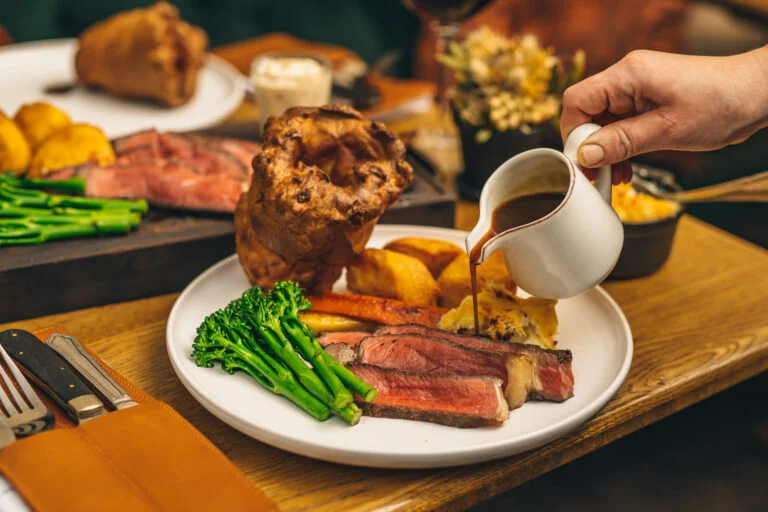 The only Michelin-starred pub in London. So unsurprisingly, the roasts here are rightfully lauded. And it's one of the few places in the city where you can get slow-cooked, bacon-wrapped deer shoulder…
Details: Walham Grove, SW6 1QP | Sundays 12-8.15pm | £65 (three courses) | Make a booking here
–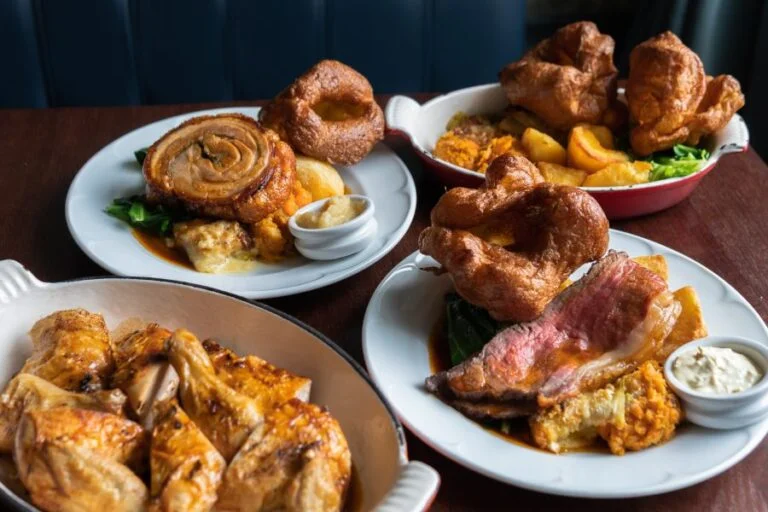 The food at this Maida Vale pub and dining room is excellent on any day of the week. But on Sundays, lunches begin with chicken liver parfait; continue with spinach & feta wellingtons, pork belly and sirloin, and lamb shoulder or whole roast chicken to share; inevitably involve a sticky toffee pudding; and end with a pub quiz (from 7pm) and a glass of peanut butter stout.
Details: Currently closed for refurbishment
---
NORTH LONDON ROASTS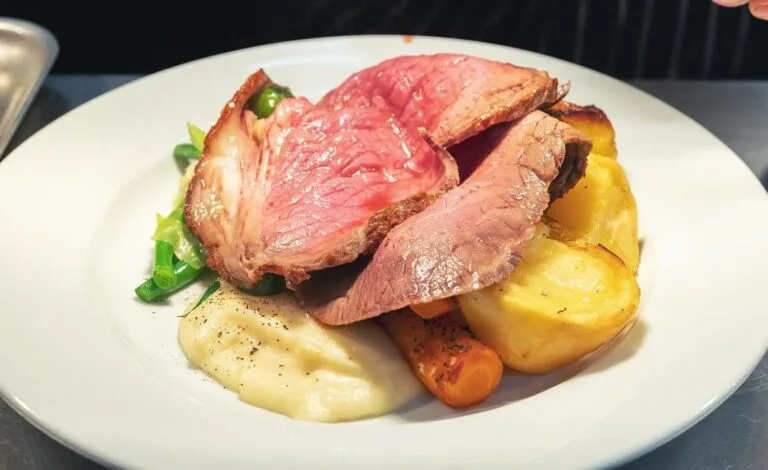 Long the reigning champ of Dalston's roasts, Madame Pigg sadly closed its doors in 2022 – but as luck would have it, the old gal's been revived in pop-up form at Islington Arts Club. Come here for perfectly pink roast beef, roast porchetta, whole chicken or butternut squash wellington, with truffled cauliflower cheese and pigs in blankets. Then tarte tatin to finish… if you really want to go the whole hog.
Details: 235 Upper Street N1 1RU | £20-25 | Make a booking here
–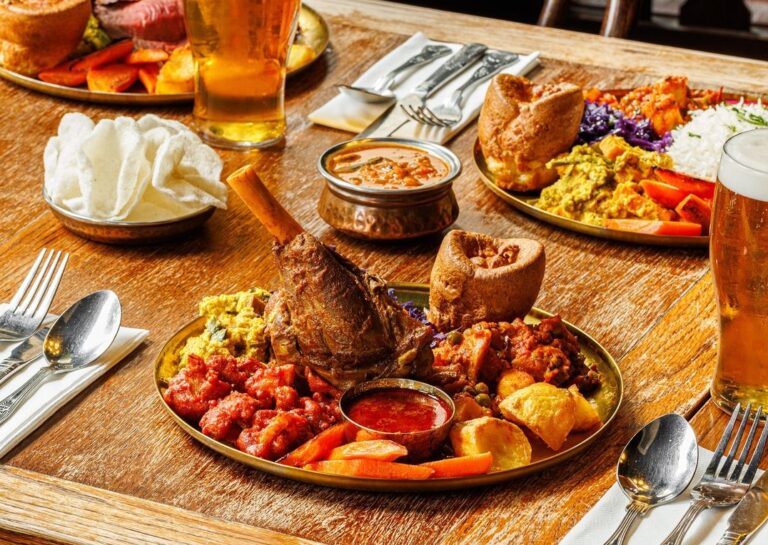 Desi pub The Tamil Prince won heaps of critical acclaim when it opened back in 2022, but it might just be its new sibling that takes the crown. Because aside from reprising the menu of Tamil Nadu-style dishes that made the original such a hit, The Tamil Crown offers a Sunday roast… with a twist. Your choice of beef, lamb, chicken or veg will arrive on a platter laden with turmeric roasties and spiced potato masala, Indian cabbage, beef dripping masala gravy… and a Yorkshire pud. Because you simply can't improve on perfection.
Details: 16 Elia Street, London, N1 8DE | All day | Book here
–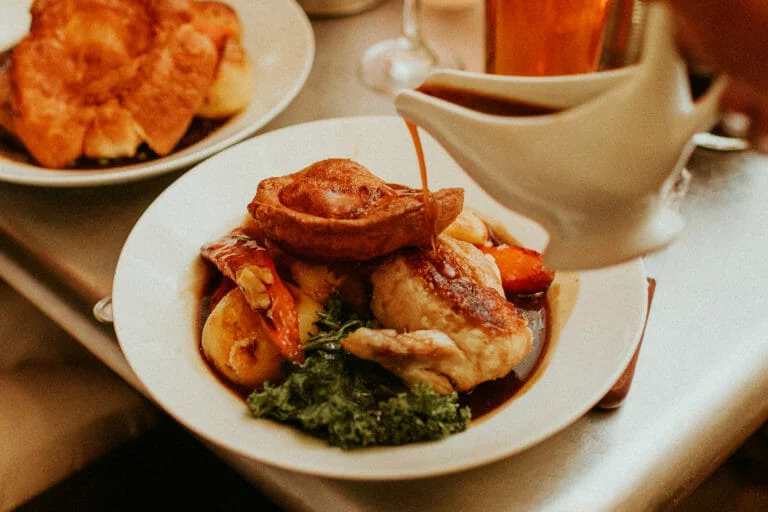 The OQH's four roasts jostle for the crown – there's a leg of lamb with minted peas; roast corn-fed chicken with aioli and smoked gravy; just-pink 32 day-aged Longhorn beef with bone marrow gravy; and an excellent chestnut mushroom wellington with all the trimmings. Add to that a roaring fire and a karaoke room for hire, and you've got yourself a Sunday.
Details: 44 Essex Road, London, N1 8LN | 12-9pm | £15.50-16.90 | Make a booking here
–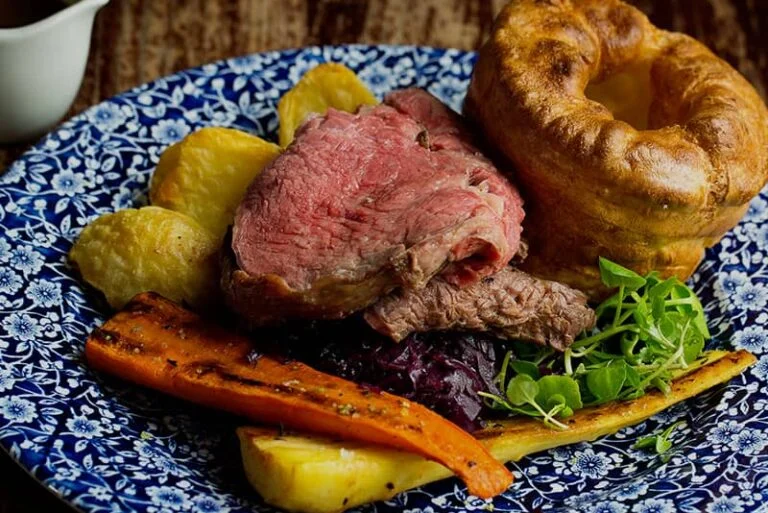 Is The Albion nicer in winter or summer? With one of the best beer gardens in London, all clad in purply wisteria during May/June, and a cosy countryside-esque interior with a roaring fireplace, it's a tough call to make. Fortunately, you can enjoy their roast all-year-round, in either of those lovely settings, where they source their meat from trusted local British farms – anything from lamb shoulder to rolled porchetta and Yorkshire chicken breast – and supplement it as one should with a spot-on Yorkshire pud, veg and perfectly-cooked spuds.
Details: 10 Thornhill Road, London N1 1HW | £19-26 | 12-9pm | Book here
–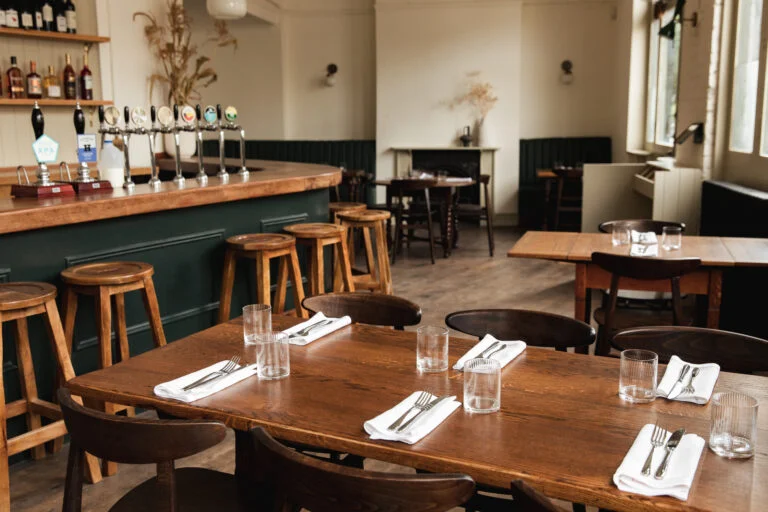 One of the breakout hits of 2022, The Baring delivers on its gastropub ambitions by nailing the Sunday roast. Make the difficult choice between pork collar, Simmental beef bavette or grilled Normande beef rib (all served with roast potatoes, Hispi cabbage & gravy) and then make the easy choice to return again next week…
Details: 55 Baring Street, N1 3DS | 12-4pm | £23-39 | Make a booking here
–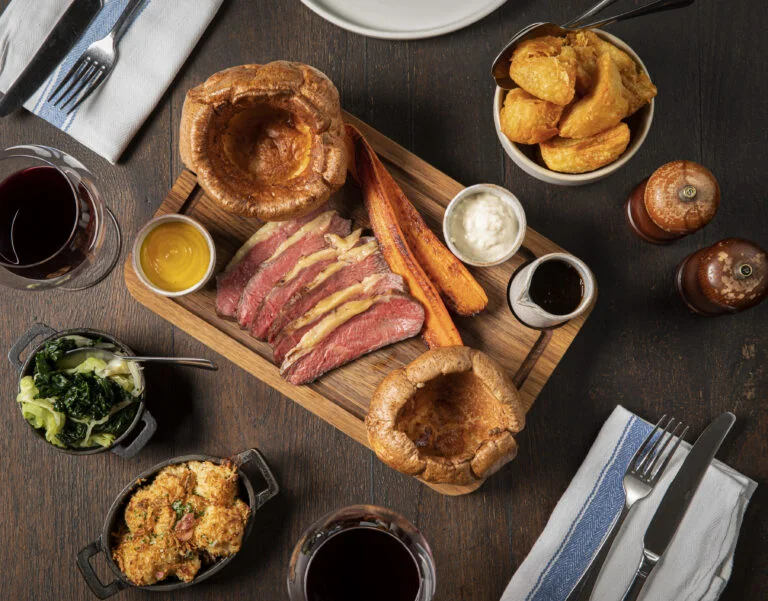 Perfect cuts, direct from the suppliers and butchered in-house, paired with beef dripping potatoes, creamed leeks, buttery carrots, extraordinary gravy and ballooning Yorkshire puds perched on top. Plus, ginger Jamaica cake with whisky toffee sauce to finish.
Details: 80 Liverpool Road, N1 0QD | 12-9pm | £20-28 | Make a booking here
–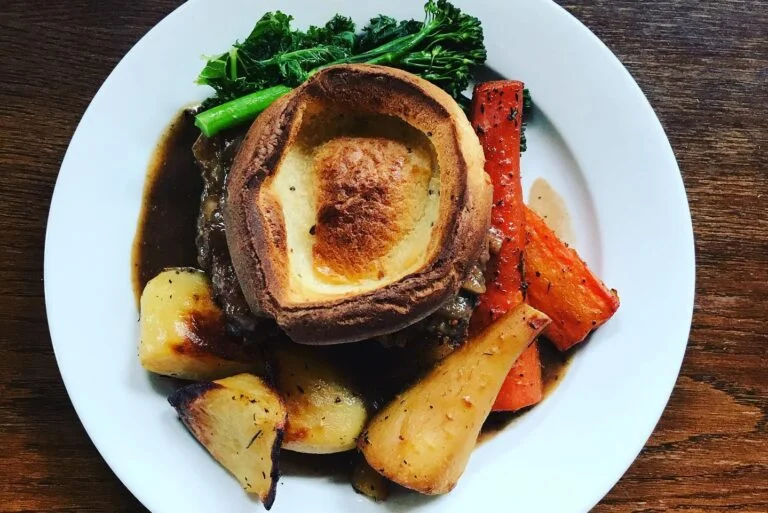 A Tudor-esque former public toilet hides Tottenham's smallest gastropub within: a cosy, independently run spot with a killer roast. Pork loin, chicken, beef topside, and nut roasts are served up every Sunday with all the trimmings, and a great beer list to match.
Details: ‭350 High Road, N17 9HT | 12-7pm | £15+ | Make a booking on 020 8292 8115‬
–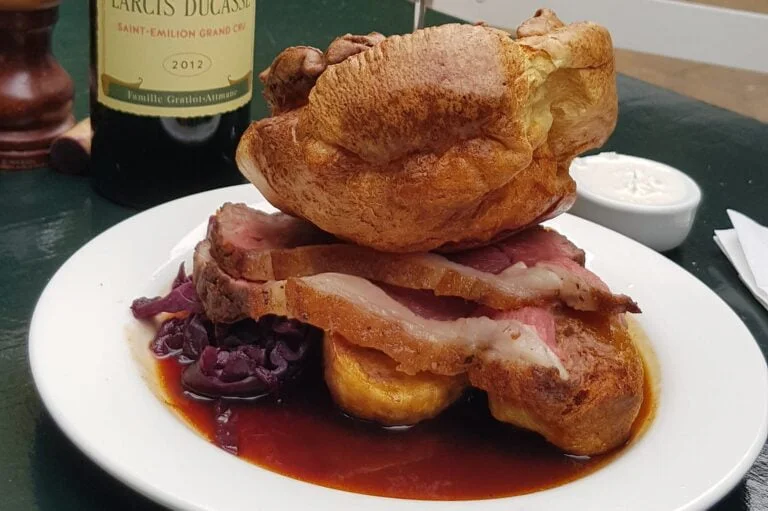 Roast coquelet with bread sauce. Seven-hour lamb shoulder. Roast beef forerib for three to share. North London's finest gastropub ain't messing around when it comes to roasts: the Yorkshire puds are the size of your face. Order a half-litre carafe of wine, and get stuck in.
Details: 44 Barnsbury Street, London, N1 1ER | 12-8.30pm | £17-40 | Make a booking here
–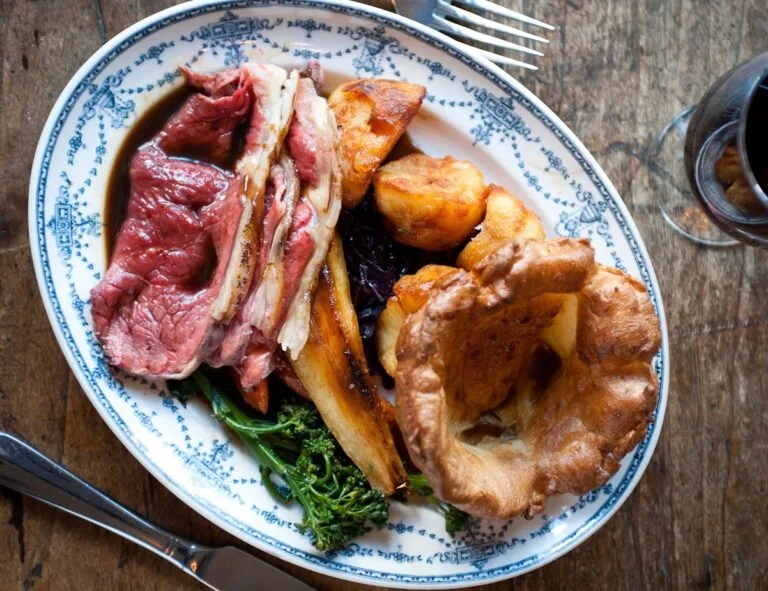 If this Islington gastropub were called Roasthouse, this would be a whole different ball game. But this is Smokehouse, a temple to the joys of playing with fire, and their Sunday roasts are perfect for when you want a twist on the genre. On the menu you'll find 50 day aged Dexter sirloin, a whole smoked chicken to share between two, and smoked Tamworth pork belly, all cooked over English oak. They do all, however, still arrive with puffed-up Yorkshires, veggies and beef fat roast potatoes. Nobody needs to go ripping up the rule book that much.
Details: 63-69 Canonbury Road, N1 2DG | 12-9pm | £20-26 | Make a booking here
---
Like great restaurants? Check out our excellent guide to the best restaurants in every London neighbourhood.