Go to Clapham…
… and you'll do a lot more than just applaud the meat.
Because SW4 has a very respectable restaurant scene to offer, from neighbourhood Italians to cosy Parisian wine bars, alongside a picturesque terrace for Sunday roasts with BYOB and one of the finest brunch spots in the capital.
So without further ado, we present our pick of the best Clapham restaurants:
–
Sorella is Italian for sister, which is fitting considering this is part of Robin Gill's family/micro-empire of restaurants (Darby's, Bottle + Rye, and the like). It's set in the same spot as his old restaurant The Manor, where he ripped everything out… and, well, left it that way, giving the whole place a stylishly undone aesthetic with exposed brick walls and distressed wood tables. The food has had an equally dramatic shift, too, focussing on Amalfi-style cuisine with a glut of Italian aperitivi and spritzers.
Details: 148 Clapham Manor Street, SW4 6BX | Book here
–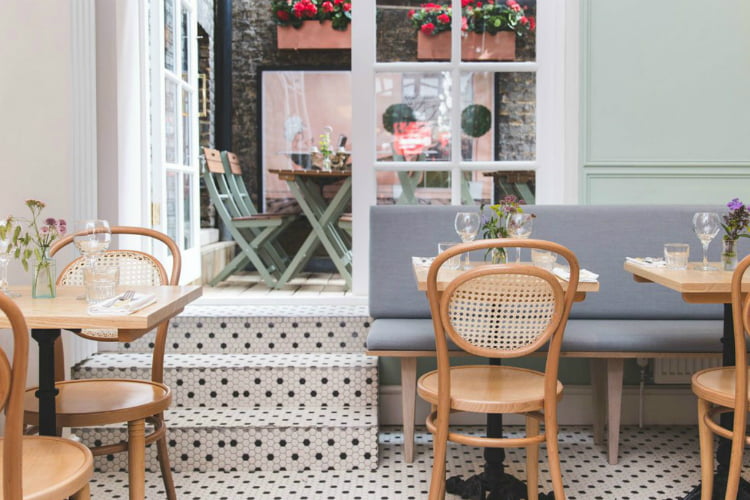 Minnow is one of Clapham's gems.
And it's not just a big fish, small pond, thing.
Not only do the interiors give you the blissful impression of being inside a giant macaron, the food is brilliantly executed – from the Sunday evening roast (with BYOB) to the stilton gnocchi, confit pork belly and moules marinière that they plate up the rest of the week.
Details: 21 The Pavement, Clapham Common, SW4 0HY | Book here
–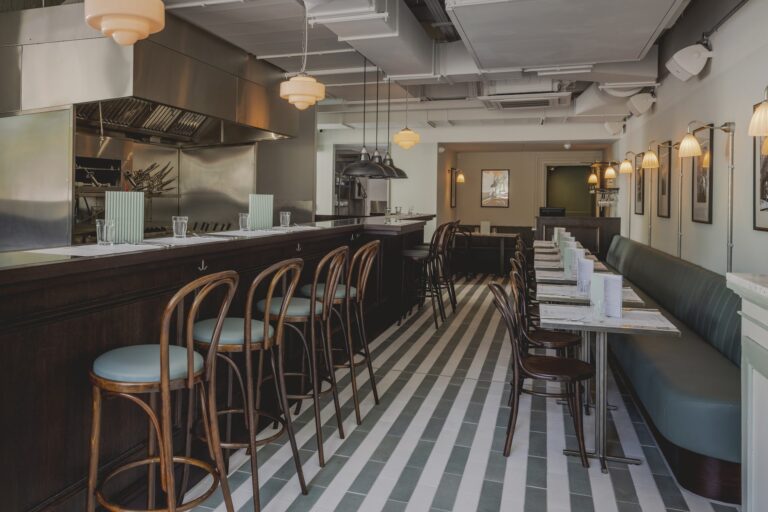 Soho's deli has taken a cool 75 years to live up to its name, having been a singular store for all that time. Since expanding to include a restaurant in Soho, though, there's been no stopping them – and now they've opened a fifth restaurant in Clapham. They've dressed a two-storey space on the corner of The Pavement and Bromell's Road in their trademark green colours, custom-made marble tables and opalescent lighting, where they serve fresh pasta dishes like 30-egg yolk tagliolini al tartufo with black truffles and a citrusy crab linguine dripped with juice from Amalfi lemons. For early-risers, Lina Stores Clapham does breakfast on weekends from 9am…
Details: 22 The Pavement, London, SW4 0JA | Book here
–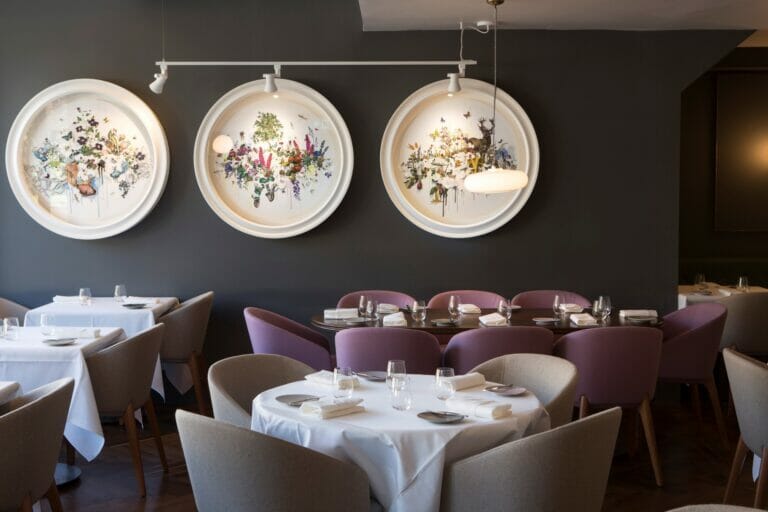 Adam Byatt doesn't really care for labels. So his flagship restaurant Trinity is, quite naturally, divided up into two parts. There's the downstairs, which is a fine dining spot that doesn't consider itself to be a "Michelin Star" kind of restaurant (despite the fact that it does indeed have a Michelin Star). It means there's no air of snobbery, and no snootiness about what constitutes good food. It's just simple, seasonal, and made to a crazily high standard. Then there's the upstairs, which is more casual still, covered in lush greenery, and offering small plates & dishes starting at just a quid a pop. And frankly, if you can't find what you're after in either of them, then you're impossible to please.
Details: 4 The Polygon, SW4 0JG | Book here
–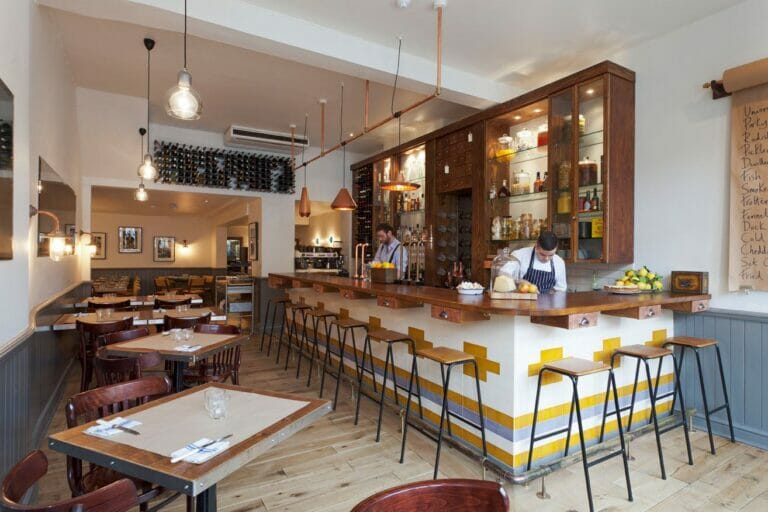 Good news for anyone impossible to please: Trinity became a very literal trinity when Adam Byatt opened another standalone restaurant in Clapham's Abbeville Village, Bistro Union. It's the definition of a neighbourhood gem: relaxed setting, friendly waitstaff, and a menu that bears all the hallmarks of Byatt's Michelin star touch, while remaining utterly filling and unpretentious. Dishes like rare-breed sirloin & chips to share; duck confit with puy lentils; chocolate mousse with whipped cream and a cherry on top… and a stash of crayons, which some call "nice for the kids", and we call "a great artistic opportunity."
Details: 40 Abbeville Road, Clapham, London SW4 9NG | Book here
–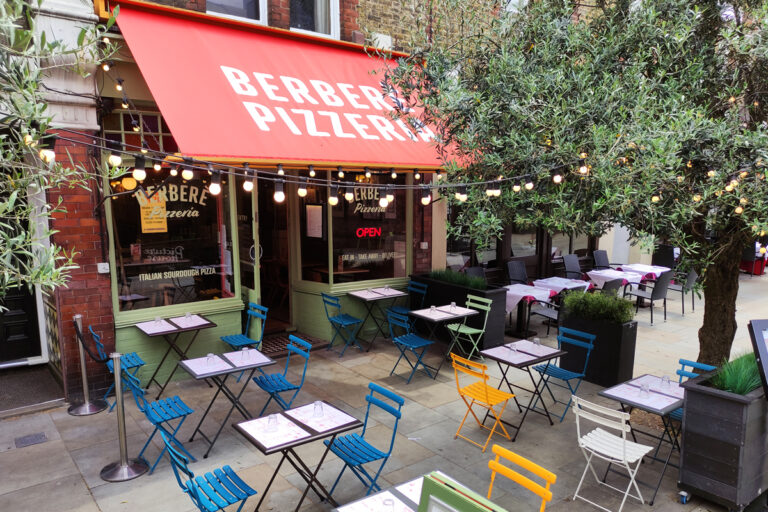 Sometimes, you're hit with a hunger that only pizza can satisfy. And for those occasions, you need a place like Berberè: a direct import from Italy where the team run 12 pizzerias across the country. They're still using the same mother yeast from when they opened their first restaurant back in 2010 – which is a good thing, despite sounding precisely the opposite – and fold it into dough to ferment for 24hrs before topping it with quality Italian produce.
Details: 67 Venn Street, Clapham, London SW4 0BD | Book here
–
Heading up towards Clapham Junction…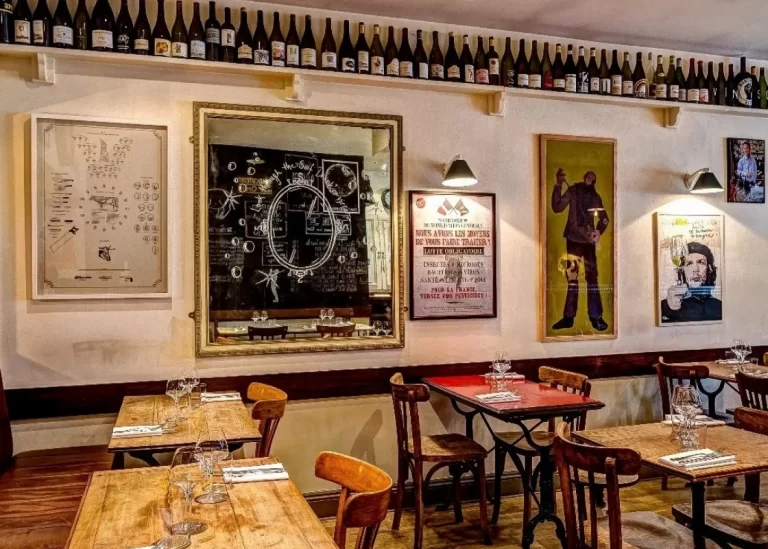 Soif is the third sibling in the the Brawn & Terroirs family, so it's no surprise that it's kind of an overachiever. You'll find it parked at the northwestern edge of Clapham Common, packed with exceptional, lesser known wines from small, independent growers. This is a restaurant guide, though, so you'll also want to visit for the hearty French cuisine. Expect the likes of roast chicken croquetas with aioli; sea bream with fennel and brown shrimp salad; chargrilled pork collar with spring greens and chilli; and charred watermelon, feta and black olive salad. Plus, there's chocolate mousse or a crack at the cheeseboard to finish.
Details: 27 Battersea Rise, SW11 1HG | Book here
–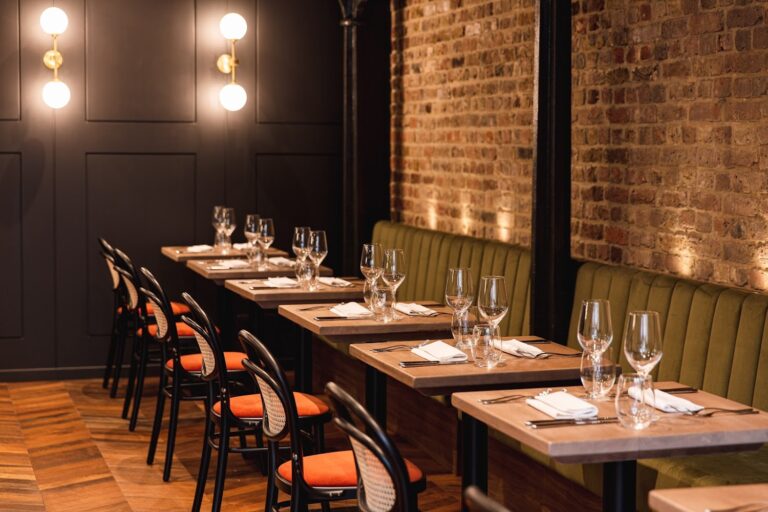 You'll find London Stock in the Ram's Quarters, a development on the former site of the Young's Brewery. And while both the restaurant and the development are relatively new, the chef heading up the kitchen isn't exactly wet behind the ears – Cordon Bleu graduate Sebastian Rast comes fresh from the kitchens at HIDE. And it shows on the plate. The dishes all attest to the attentive treatment of simple ingredients, whether you're swinging by for lunch or the eight-course tasting menu. And the interiors – exposed brick walls, cast iron girders – are quite handsome, too.
Details: 2 Bubbling Well Square, Ram Quarter, SW18 1UQ | Book here
---
Like dining out in London? Check out the best restaurant in every London neighbourhood