Unlike some of the pint-sized pubs in central, West London's watering holes benefit from bigger spaces and riverside settings, effectively putting them into country pub territory. Tables book up fast for the annual Oxford vs Cambridge boat race, but the cosy firesides and expansive beer gardens make these Hammersmith pubs a treat any time of the year, where dogs are welcome and weekend walkers congregate for Sunday grub. Here's our pick of the best: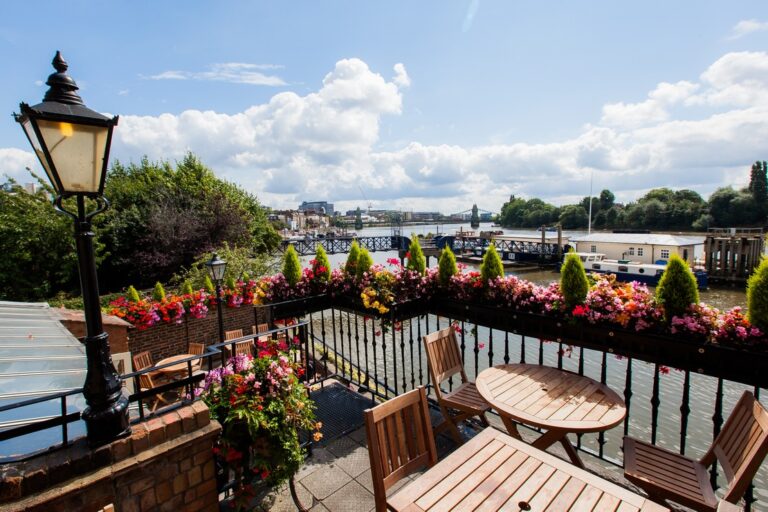 Overlooking the river, drinkers and diners travel from across the city for The Dove's Sunday roasts and year-round pigs in blankets: try and bag a table at the top of the spiral staircase for the best views, especially on boat race day, when you can watch the rowers on the Hammersmith to Chiswick Eyot stretch. Inside, the 17th Century building reveals its historic past with black and white photos, original beams and brickwork, and being a Fuller's pub there's a decent line-up of cask ales and craft beers on tap.
Details: 19 Upper Mall, London W6 9TA | For more information, visit their website here
–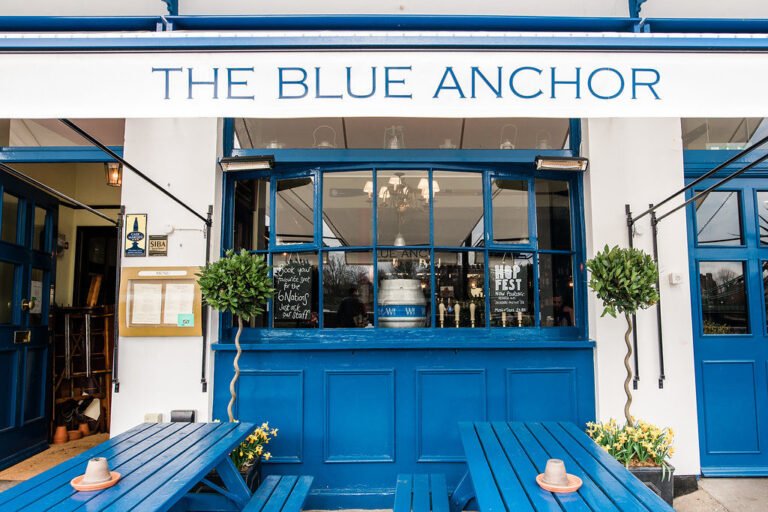 Sitting next to the boathouses on the pedestrianised Lower Mall, The Blue Anchor's cobalt picnic tables and oar-lined walls have been kept shipshape for over 300 years. Upstairs, there are bright, breezy views over the Thames from the River Room, and downstairs is a cosy, semi-private snug for lazy afternoons. Between Monday and Wednesday, they offer three-for-two on bar snacks such as nduja Scotch eggs made with Cackleberry Farm produce and homemade piccalilli, and there's live acoustic music at weekends.
Details: 13 Lower Mall, London W6 9DJ | For more information, visit their website here
–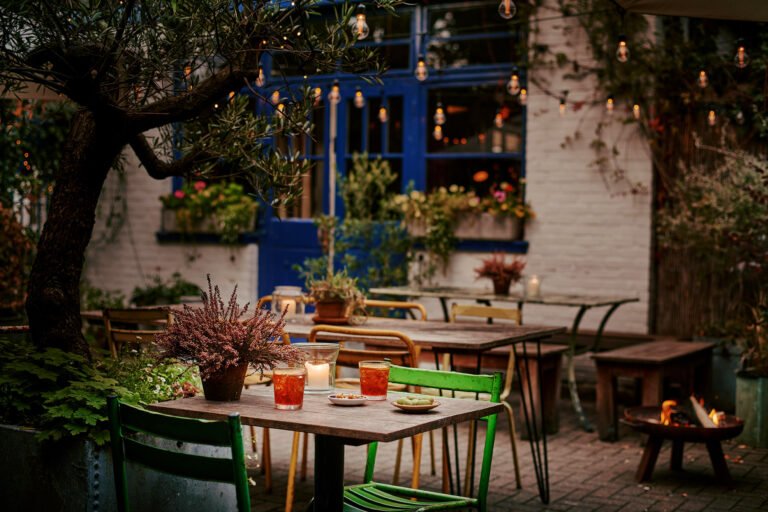 Part gastropub, part potting shed, we love the green-fingered approach at The Carpenters Arms, which puts the 'garden' back into beer garden. Pretty potted rockfoils, speedwell and ivy leaf geranium flower and flourish in the sunny space, and the colour continues inside, where antique furniture and vintage lampshades light up the rooms. We like the 'bring your own vinyl' policy in the private dining room, and that the kitchen has taken a (metaphorical) leaf out of the slow food book (Porthilly oysters with hot melon sauce are a best-seller).
Details: 91 Black Lion Ln, London W6 9BG | For more information, visit their website here
–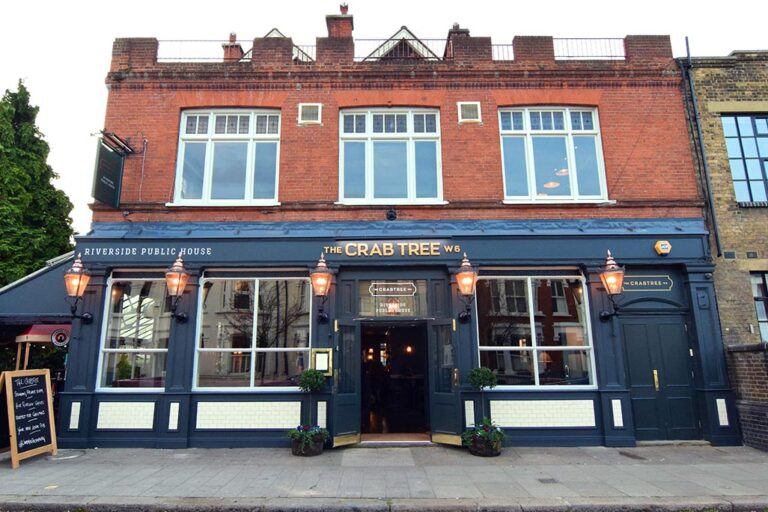 If The Crabtree were a wine, it would be Whispering Angel – a bit pricey, but everyone likes it. Sure, you'll find a few Schoffels and Barbour jackets en route to their second property in the home counties, but the fairy-lit terrace, live music and an abundance of four-legged friends waiting for a belly rub make up for the slightly chinny crowd at this popular Hammersmith pub. Football fans love the Fulham FC match day deals, whilst Londoners wander along the Thames and reward themselves with short rib burgers topped with smoked Applewood Cheddar or a fresh, herby tiger prawn linguini.
Details: Rainville Rd, London W6 9HA | For more information, visit their website here
–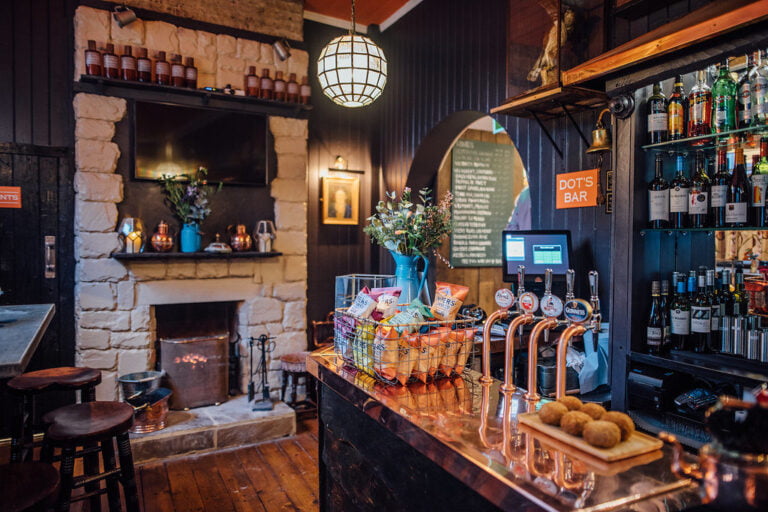 For about 8 months of the year, the kitchen garden here provides about 40% of all the fruit and veg on the The Colton Arms' menu, but it's the roast beef, wagyu burger and bavette steak that keeps punters coming back – check the specials board for the sharing steaks, as the menu changes frequently, and ask Peter to provide the perfect wine pairing. Every Monday, there's a pub quiz at 8.30pm (entry is £2), where first place will win you a £50 bar tab.
Details: 187 Greyhound Rd, London W14 9SD | For more information, visit their website here
–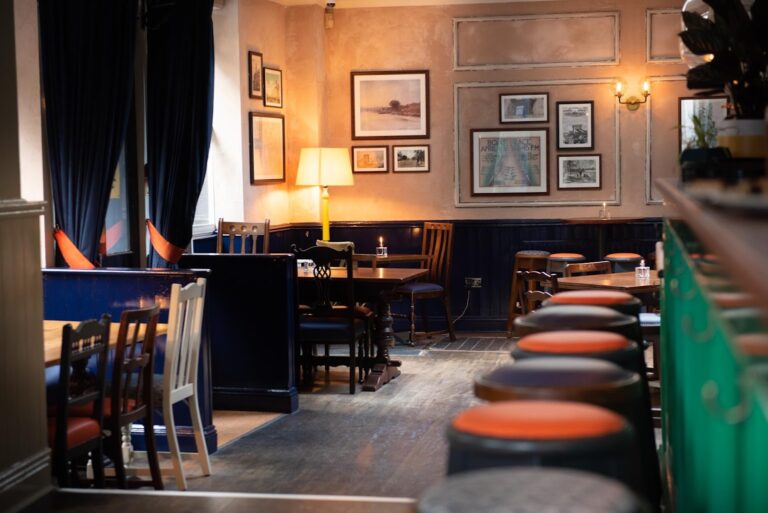 Hammersmith pubs are clearly ahead of the pack when it comes to sustainability. The team at The Stonemasons Arms have also taken steps to make their menu more sustainable, from growing their own herbs to giving their food waste to a farmer, who uses it to feed his pigs. The pub also works with several local schools on projects that subsidise food and drink for local teachers, plus they're on track to produce their own honey. So every time you order the sourdough Wickerman pizza with 'secret tomato sauce', British mozzarella, nduja sausage, mascarpone and homegrown Scotch bonnet chilli honey (made by the bees on the roof), you're supporting the community as well as the kitchen.
Details: 54 Cambridge Grove, London W6 0LA | For more information, visit their website here
–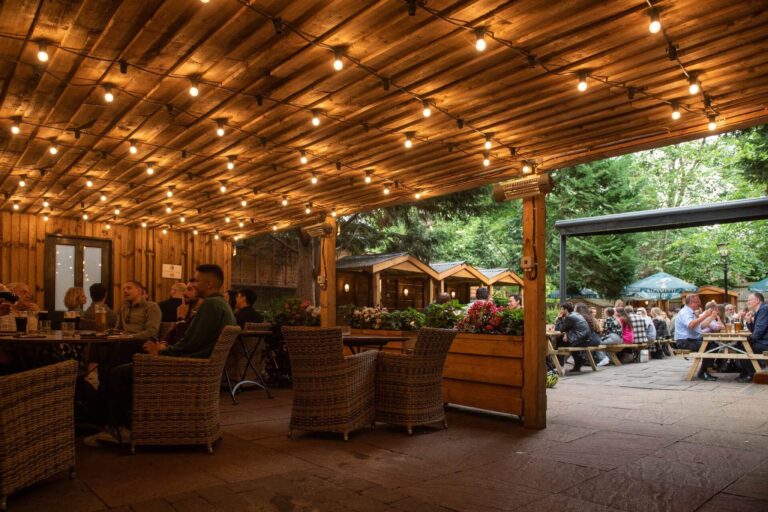 Local ales from Chiswick's Fuller's brewery on tap, original vegetarian dishes such as grilled zhoug aubergine with piquillo pepper, toasted almonds and croutons, and twenty quid tickets for Shakespeare in the garden – the Queen's Head has come back bigger and better from its refurb in February 2022. The beer garden is vast, with intimate cabins you can cosy up in, but you'll find a roaring open fire inside, too. It's also one of the few pubs in Hammersmith with an accessible bathroom.
Details: 13 Brook Green, London W6 7BL | For more information, visit their website here
–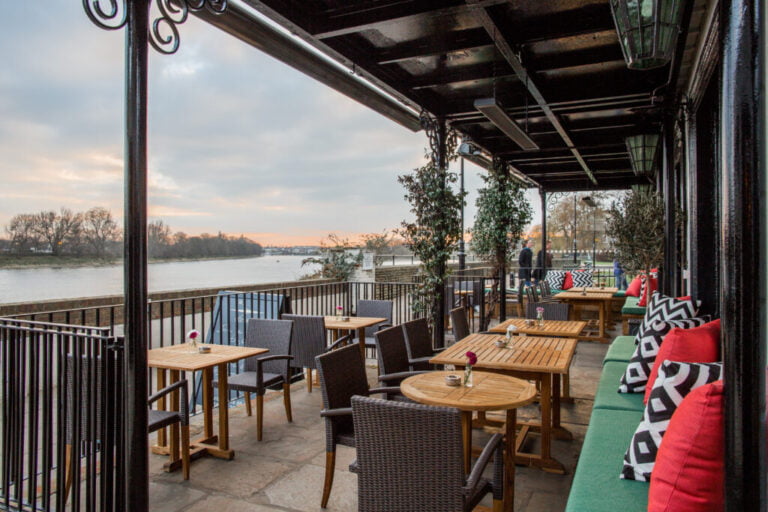 Soggy sides and damp dinners be gone – all pub gardens should follow in the wake of The Old Ship and come with their own weather forecast (check the website for daily updates). You'll find sport on the screens, wagging tails protruding from beneath the big tables of families, and layered-up Londoners on the two-tier riverside terrace. Book the tucked-away Captain's Table, surrounded by portholes and sailing paraphernalia, and tucked between the bar and the wine cupboard… just as the captain would want.
Details: 25 Upper Mall, London W6 9TD | For more information, visit their website here
---
Fancy treating yourself while you're by the river? Check out renowned Italian The River Cafe