Notting Hill is a neighbourhood fully focussed on having a good time.
There's the small matter of that carnival, of course, and all the hullabaloo that comes with Saturday's Portobello Road Market, with live music and street food dished up between the antique stalls. And there are also some damn fine places to have a drink.
As in much of London, pubs in Notting Hill have been utterly transformed over the last 20 years. There are still the rough-and-tumble old boozers left over from pre-gentrification days, but sitting alongside them now are spruced-up gastropubs, cocktail bars and even a gin distillery…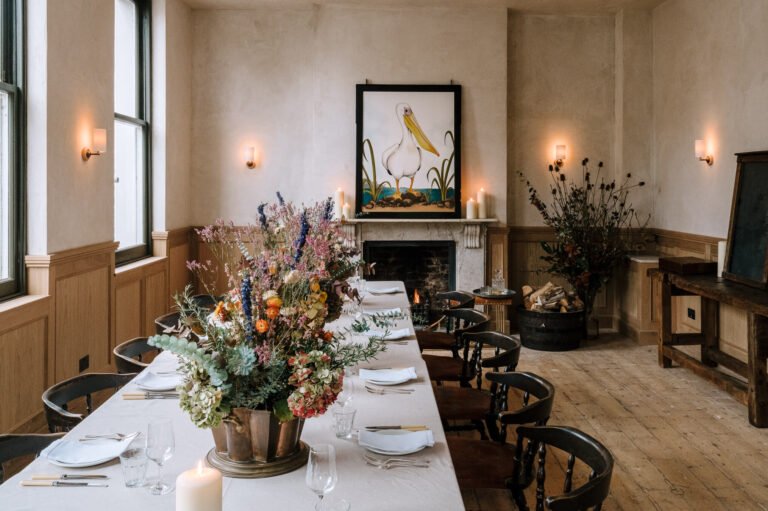 Instant comfort is on tap at The Pelican. The interior is all pale wood and natural materials, lovingly assembled by a crack team of craftspeople. There's hearty British food on the menu, with an emphasis on nose-to-tail dining, and local brews on draught (fight tooth and nail for a table by the fire to enjoy them.) The Pelican also comes good on its aim to become a cornerstone of the community, hosting events including games nights, masterclasses and even pilates.
Details: 45 All Saints Road, London, W11 1HE | For more information, visit their website here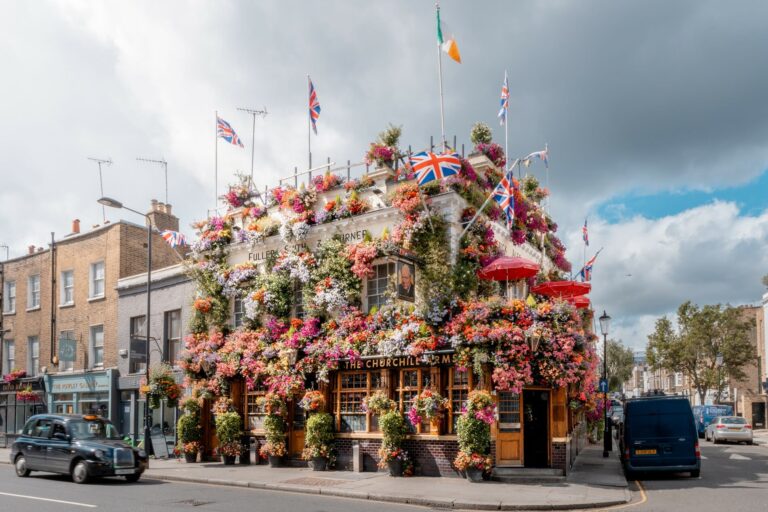 Is it a boozer? Is it a garden centre? It's so covered in hanging baskets, pot plants and window boxes, it's hard to tell. But push through the door and there's no mistaking the Churchill Arms as one of the most unique pubs in Notting Hill. Once you've stopped gawping at the assorted antique bric-a-brac dangling from the ceiling, order a pint of London Pride and something from the Thai menu, and plop into a leather chair – the Churchill is a good place to hunker down for a few hours.
Details: 119 Kensington Church St, W8 7LN | For more information, visit their website here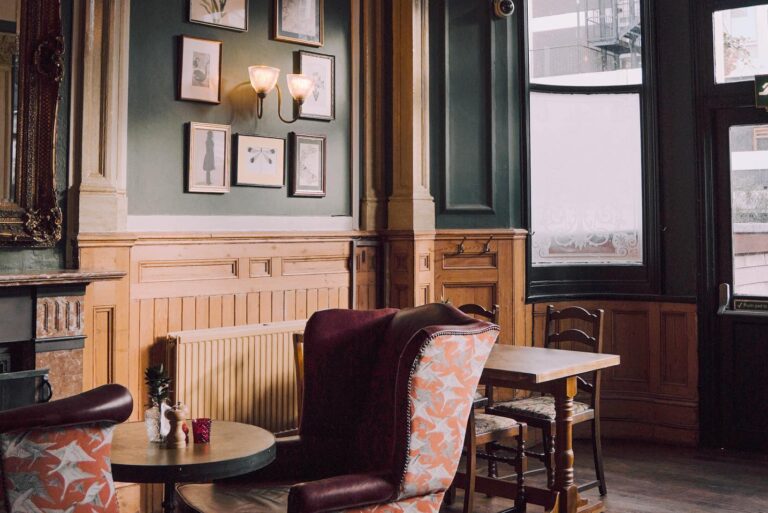 The Elgin is so stuffed with original fixtures and fittings, it's made it on to the National Inventory of Historic Pub Interiors. Its other claim to fame is as the local of serial killer John Christie, but this fact is less celebrated. Thankfully, it's still very much a living-and-breathing concern, not some hushed relic – come to admire the Victorian tiling and stained-glass panels, stay for a few pints of Youngs beer, the live sport and a Sunday roast. 
Details: 96 Ladbroke Grove, W11 1PY | For more information, visit their website here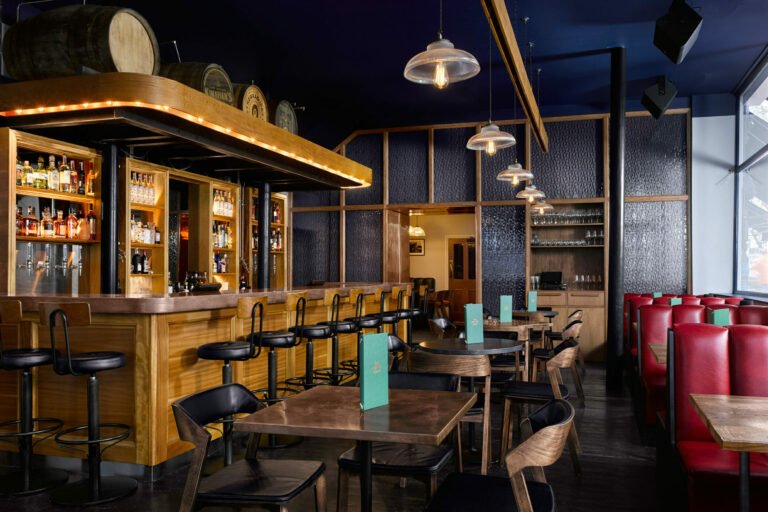 Less a pub than a church devoted to the good things that happen when you combine juniper berries and alcohol, The Distillery can't get enough of gin. Its two bars serve up more varieties than you can possibly try, including experimental concoctions rustled up at the in-house distillery. Suitably inspired, make like a master distiller and create your own blend in the basement Ginstitute. 
Details: 186 Portobello Rd, London W11 1LA | For more information, visit their website here
There's no missing the Sun in Splendour. Its curved, canary-yellow frontage is a welcoming beacon of hospitality at the top of Portobello Road. One of the oldest pubs in Notting Hill, the Sun has no need for bells and whistles; it just does 'classic boozer' really well. There's a changing rota of beers on tap, no-nonsense food such as burgers and fish and chips on the menu, and good cheer all round. An unexpected bonus is the little beer garden, with a wood burner and covered bits should the weather misbehave.
Details: 7 Portobello Rd, W11 3DA | For more information, visit their website here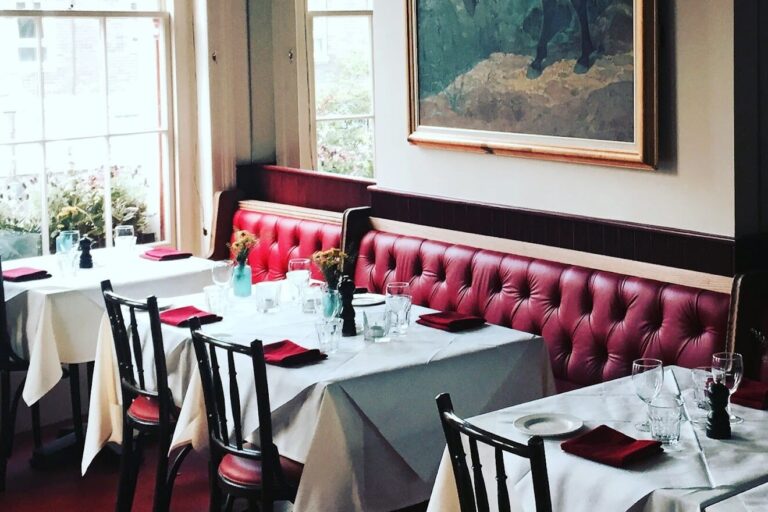 You'd have to be in a properly terrible mood to spend any time in The Cow and not emerge feeling pretty chipper. As loved by local old-timers as much as the A-list fans who occasionally pop in, the convivial atmosphere here makes it one of the most appealing pubs in Notting Hill. The oysters and Guinness help, too. Things are a bit more formal at the upstairs dining room – you can't go wrong with the fish stew or bangers and mash, wolfed down on a red leather banquette.
Details: 89 Westbourne Park Rd, W2 5QH | For more information, visit their website here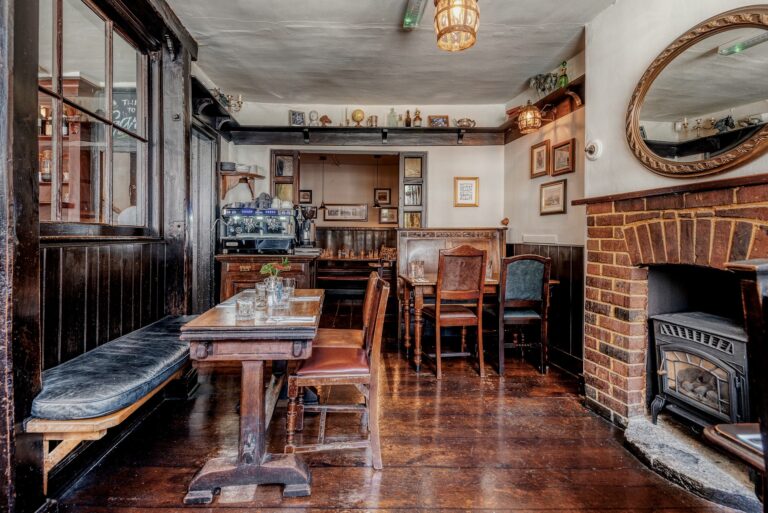 If you like to walk through the doors of a pub and instantly feel like you've left London for the countryside, The Windsor Castle will do just the job. The sturdy old boozer has clung on to much of its Victorian character, with wooden floors and wall panelling and (the best bit) private booths accessed by ducking through tiny doorways. The open fires keep things snug in winter, and there's a decent-sized garden out back for the summer.
Details: 114 Campden Hill Road, W8 | For more information, visit their website here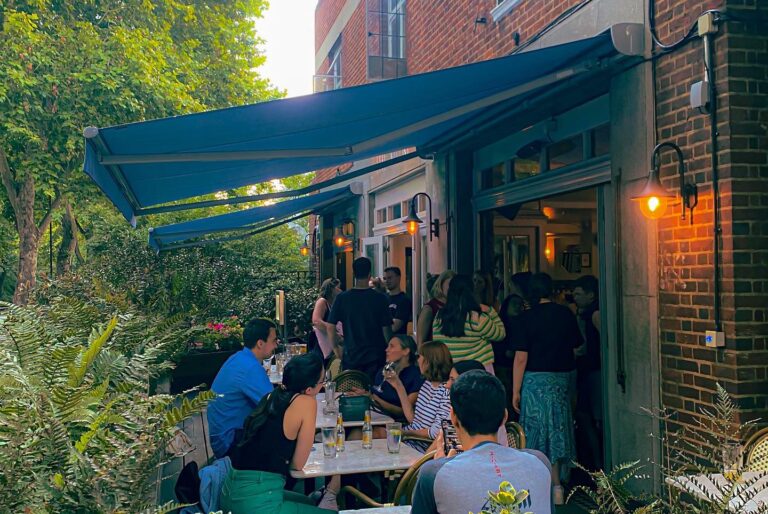 Right on the southern edge of the neighbourhood, the Mitre is a great pick if you want to escape the madness of Notting Hill on market days. There's a terrific little terrace out the front, perfect for watching tourists trundle by. Food is a big draw, with modern European dishes such as steak and risotto and well-regarded roasts on Sundays, including a vegan one. A strangely high number of Notting Hill pubs make a point of having oysters on the menu, and the Mitre is no exception. 
Details: 40 Holland Park Ave, W11 3QY | For more information, visit their website here
---
Spending a day in the neighbourhood? Have a look at our guide to Notting Hill's Golborne Road…