There's a lot of competition for the best competition we've ever run.
But this might just be the winner.
Because the elegant Treehouse Hotel London is celebrating Earth Month by giving away what is pretty much the ultimate escape. Why? Well, for one it takes place over two days, in which you'll get to enjoy cocktails at their gorgeous rooftop bar, The Nest, a three-course dinner in their iconic Pizzeria Mozza (plus a bottle of wine chosen by Mozza), a night in the hotel itself, and breakfast the following morning at their stunning Californian Mexican restaurant Madera with views across the city.
All for the handsome sum of precisely nothing.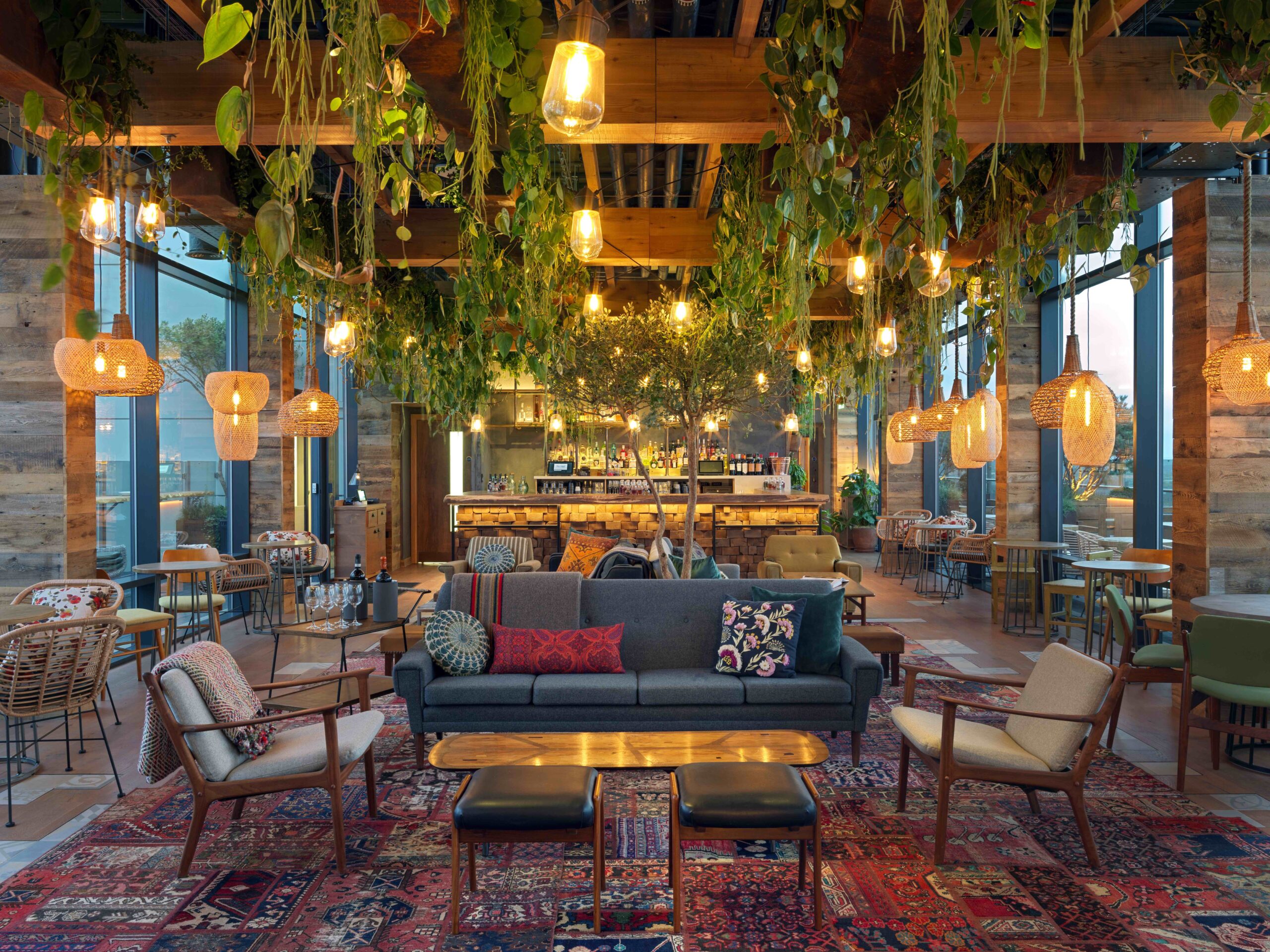 Image: Simon Brown
So let's break that all down staring, as is traditional, at the beginning.
After pitching up to the hotel itself in the inimitable grandeur of its Marylebone surroundings, you'll get to check in and drop your overnight bags/ steamer trunks in your room, and make your way up to The Nest on the 16th floor. This is the hotel's lush, greenery filled, rooftop cocktail bar, and it's got 360 degree views through floor-to-ceiling windows right out across the city. Here, you can grab a couple of pre-dinner cocktails while you watch the sun dip below the skyline.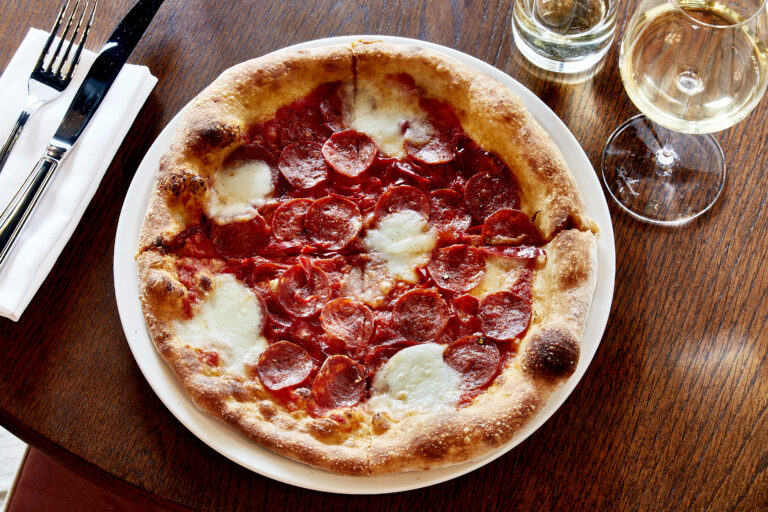 Then, you can head down dinner at Pizzeria Mozza, the hotel's flagship restaurant run by the legendary Nancy Silverton – and we really mean it, she's one of the pioneers behind the modern sourdough movement, and knows dough better than almost anyone on earth. Here you'll get a full three course meal, including the likes of Nancy's famed pizzas, her cultishly popular chopped salad, the house-made gelato, and more. And it'll all come with a bottle of wine chosen by Mozza.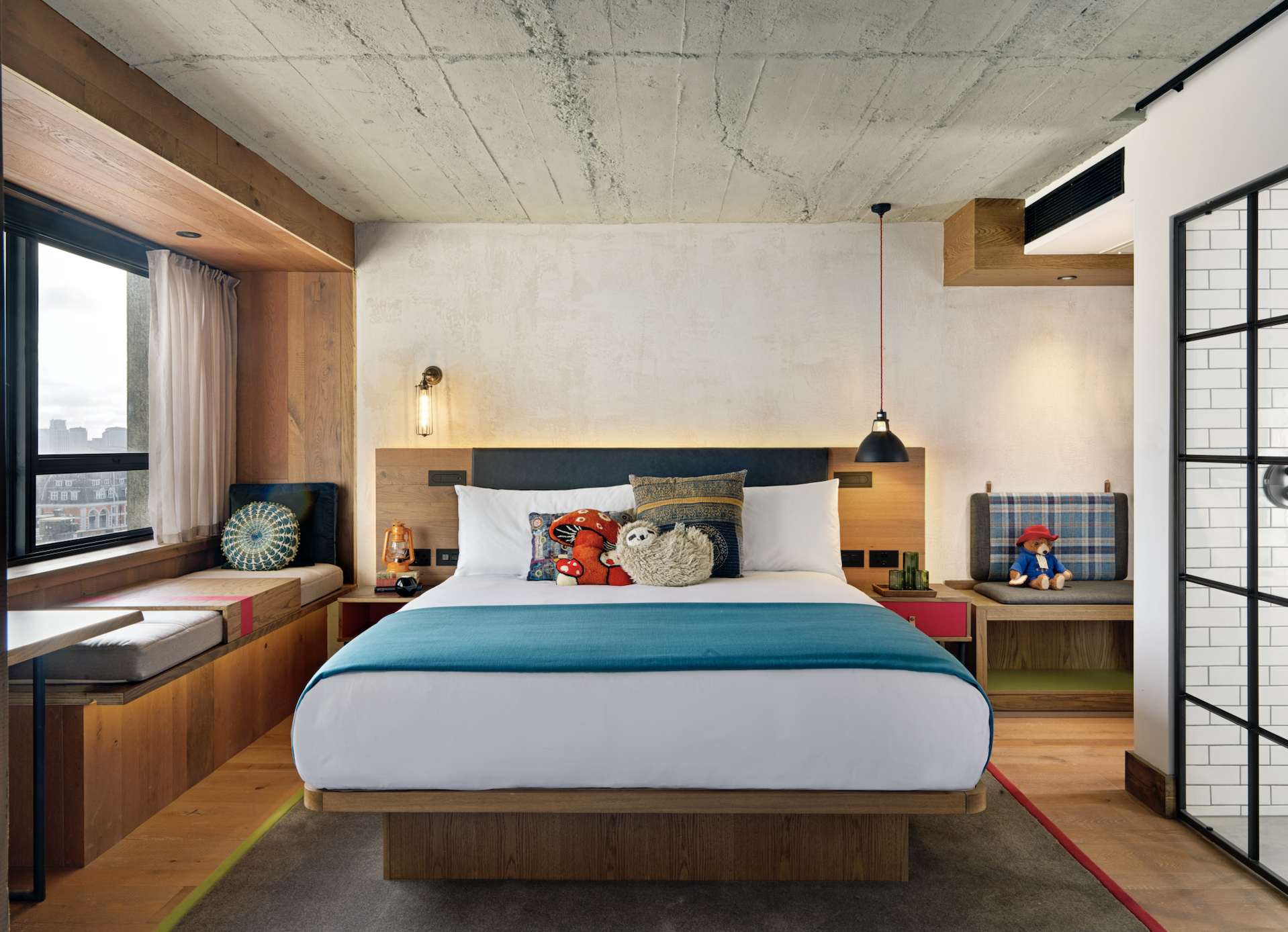 After that? It's back up to your room, where you can explore the hotel's playful luxury for yourself. From delightfully nostalgic little touches like vinyl turntables, nightlight projectors and a swath of wooden fittings you're sure to discover just why it's called Treehouse Hotel. Oh, and it looks beautiful too.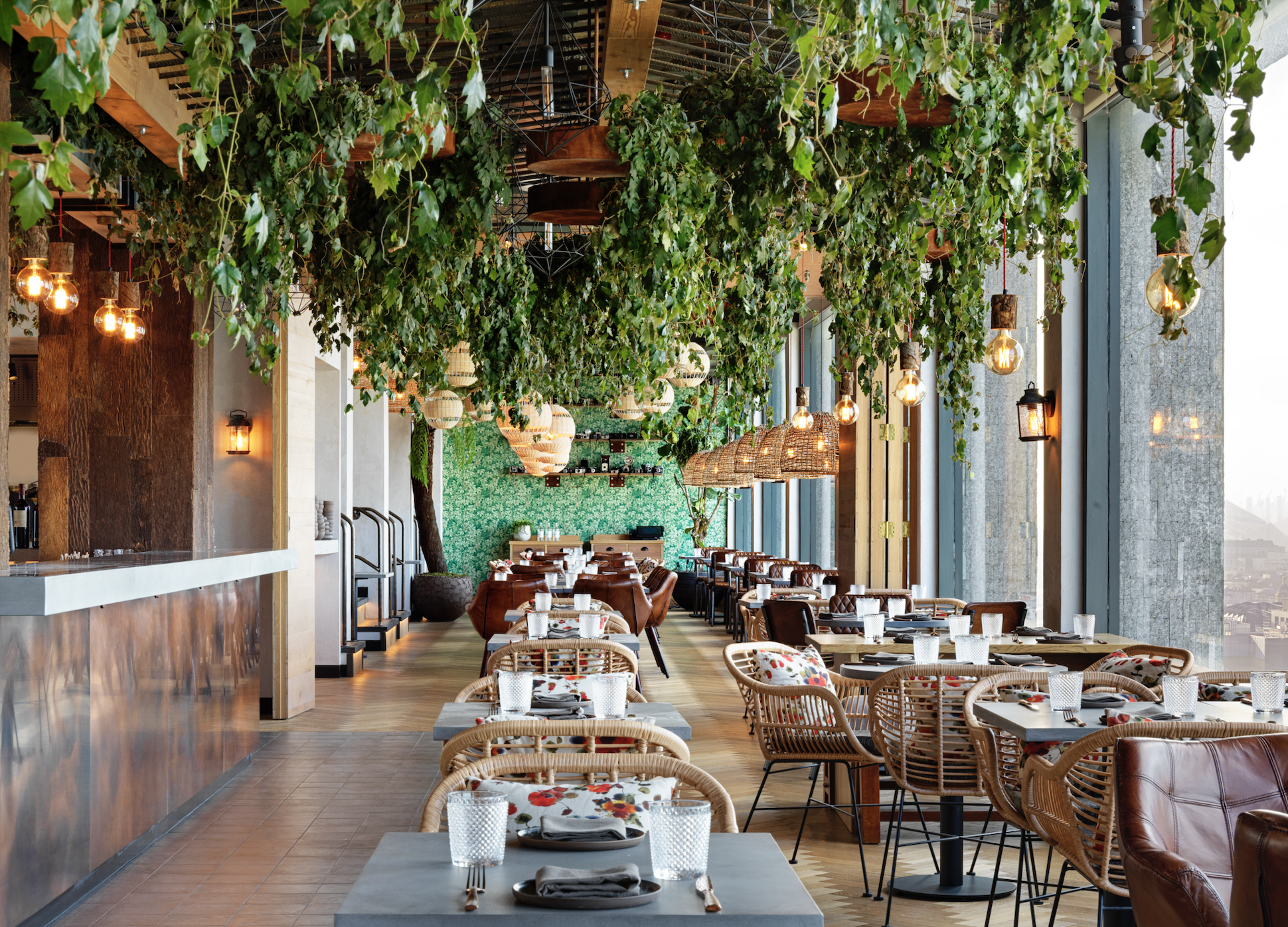 Image: Simon Brown
The next morning, you can take a relaxed jaunt back up to the top floor, and check out their Californian Mexican restaurant, Madera, for a spot of breakfast. And it looks as good as the view, with wooden floors, wicker tables & chairs, and a jungle of both potted and hanging plants. You can hang out there for a while, too.
And just a quick note on Earth Month: Treehouse Hotel London is taking the opportunity to try and bring a little more awareness to the climate emergency by showcasing a duo of incredible 'Tree Canopy' sculptures by artist Raphael Daden – but then, they've always been sustainable in everything they do…
…so it's not like they're branching out.
NOTE: Enter HERE to win night's stay at Treehouse Hotel London, as well as a round of cocktails at The Nest, dinner at Pizzeria Mozza, and breakfast at Madera.
Treehouse Hotel London | 14-15 Langham Pl, London W1B 2QS
---
While you're in the neighbourhood… here are the best restaurants in Marylebone.