Only recently has North London begun to expand its nightlife scene and play host to a number of London's newest and most critically acclaimed bars.
In lieu of this, we've decided to completely ignore newness and critical acclaim and present to you, quite simply, without further ado…
The best bars in North London –
–
69 Colebrooke Row (The Bar With No Name) | Islington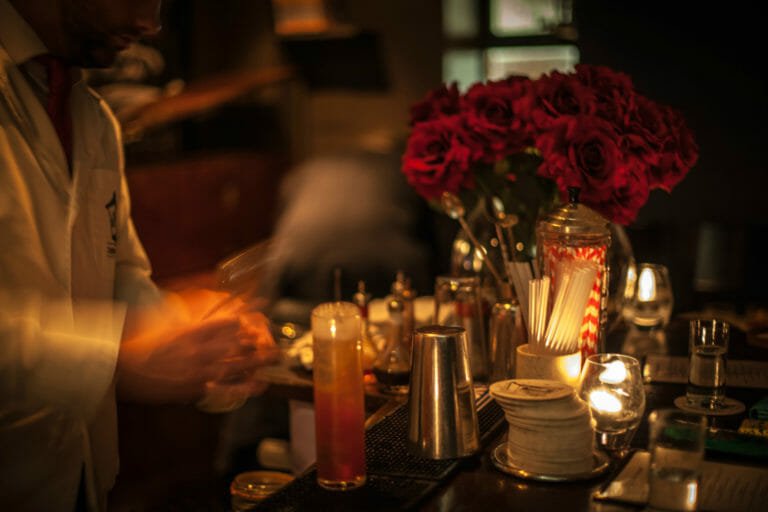 A small, intimate room of 1950s Italian furnishings, live music and top tier cocktails. And yes, this bar has no name; perfect for when you don't know where to go.
Details: Open nightly | 69 Colebrooke Row, Angel, N1 8AA | Book here
–
Happiness Forgets | Hoxton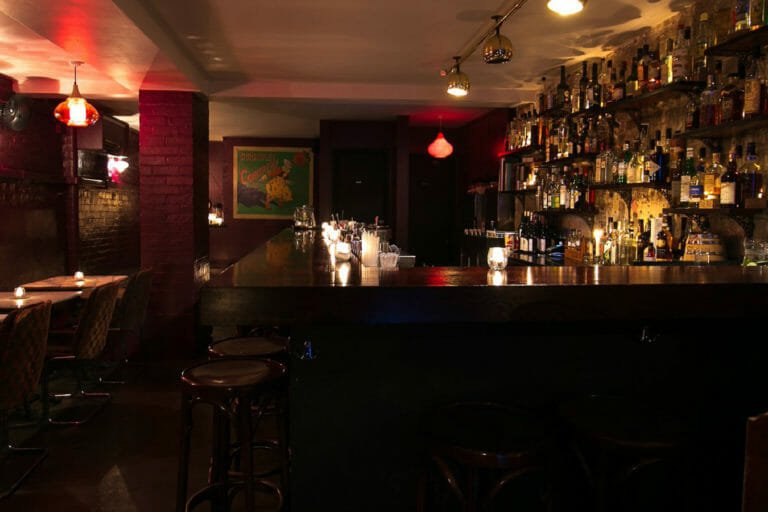 High end cocktails. Low rent basement. A great little candlelit cocktail den, with drinks knocked up with love and care by former Pegu bartender Alastair Burgess.
Details: Open nightly | 8-9 Hoxton Square, Hoxton, N1 6NU | Book here
–
Booking Office 1869 | King's Cross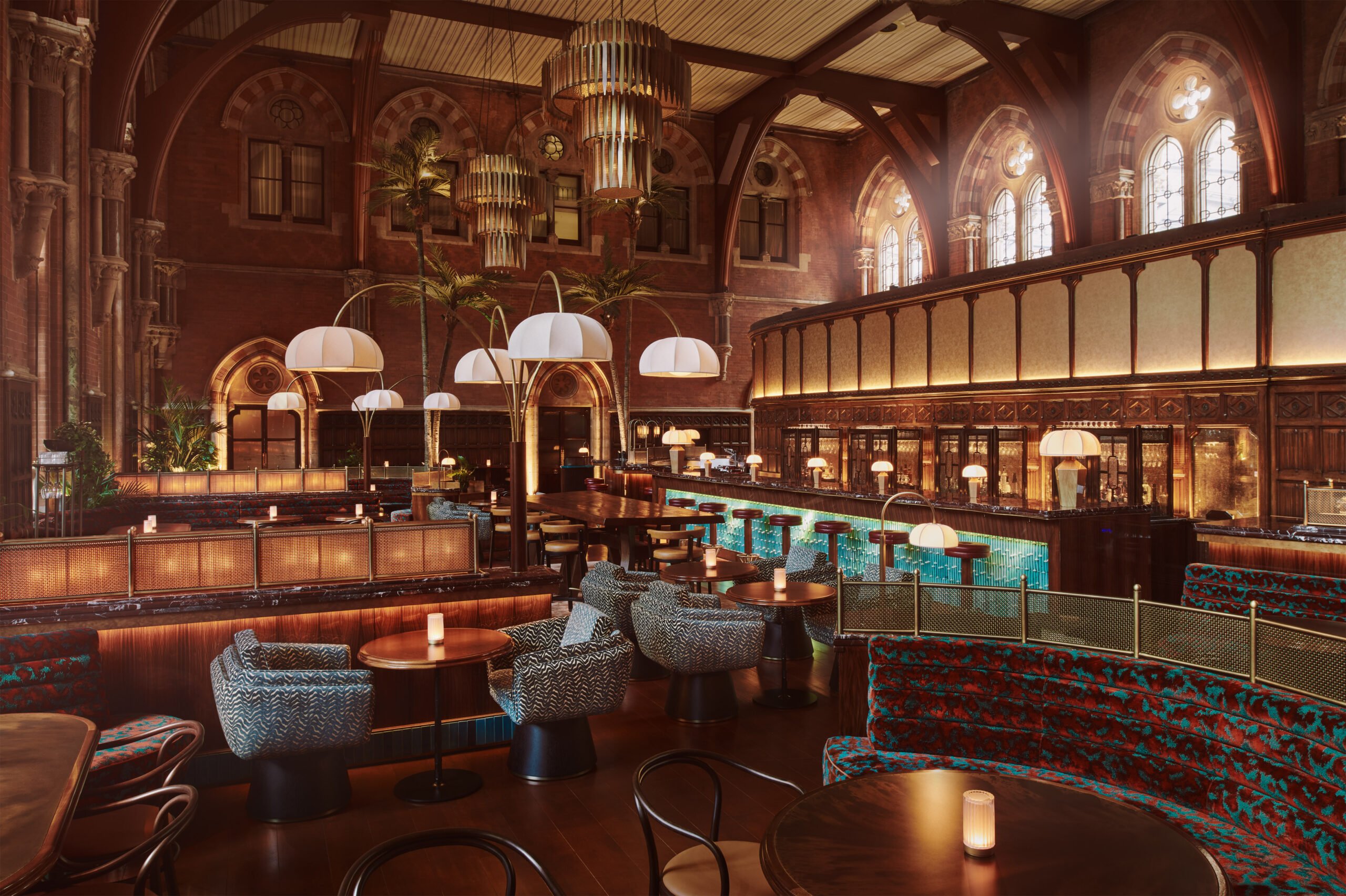 A bar and restaurant in what was once the ticket hall of old St Pancras station, where sleek modern seating is dwarfed by soaring gothic architecture. Booking Office 1869 has a 22m long bar, over which it serves a variety of Victorian-inspired cocktails. Classic.
Details: Open daily | Renaissance Hotel, Euston Road, NW1 2AR | Book here
–
BYOC | Camden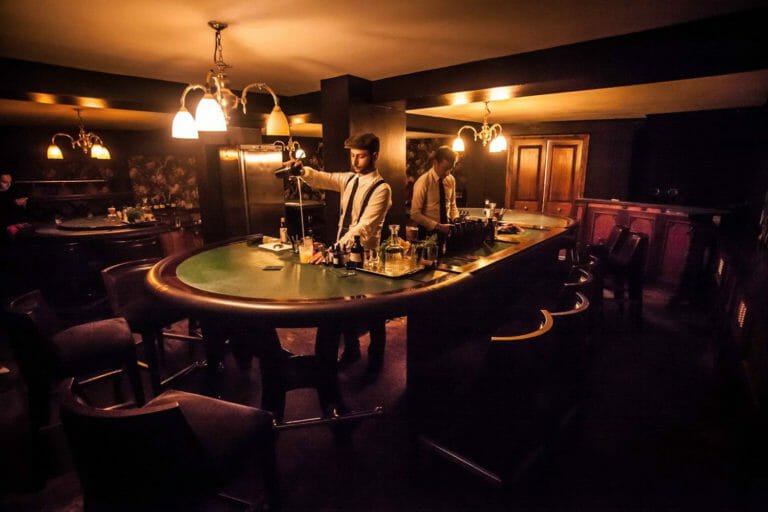 Know what you deserve – a break from the modern world; from the 21st Century. And while we're at it, you deserve a break from having to pay for cocktails, too.
Details: Open Tuesday-Saturday from 5pm | 11-13 Camden High Street, Camden, NW1 0JH | Book here
–
The Pineapple | Kentish Town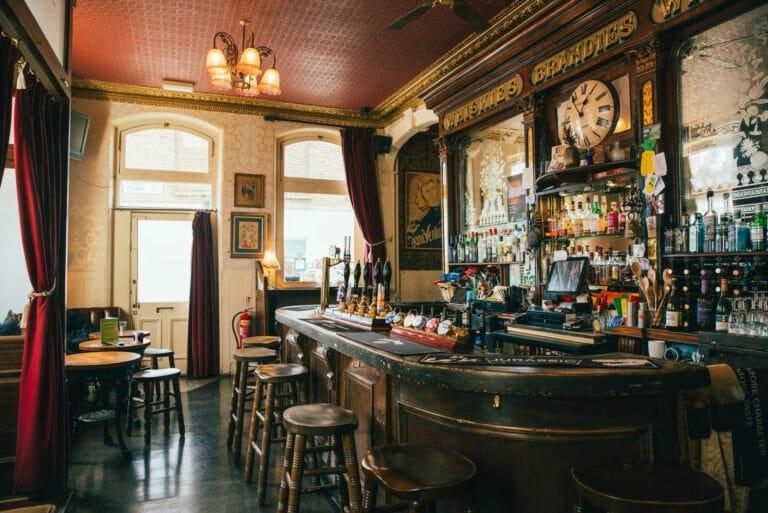 A back-street Victorian boozer that was saved by locals when threatened with demolition. Now over 150 years old, it's packed with fireplaces and cosy nooks for a beer and a plate of their very popular Thai grub.
Details: Open daily from 12pm | 51 Leverton Street, NW5 2NX | Find out more here
–
Knowhere Special | Kentish Town
Time to take your date Knowhere Special: a basement cocktail bar with superlative cocktails, flea market furnishings, and a Jack Russell called Otto.
Details: Open Tuesday – Sunday from 5pm | 296 Kentish Town Road, Kentish Town, NW5 2TG | No reservations
–
The Dartmouth Arms | Tufnell Park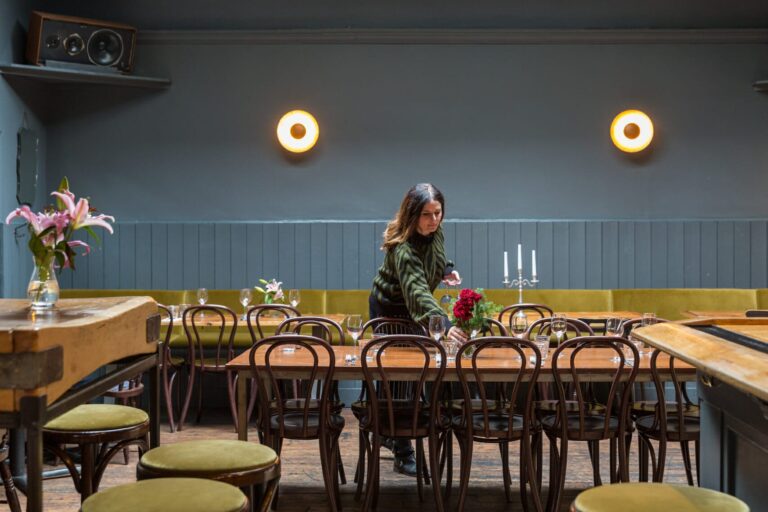 A roaring fire, records on the hi-fi and food from the Disappearing Dining Club make this tucked-away neighbourhood gem a winner.
Details: Open daily | 35 York Rise, NW5 1SP | Book here
–
Heads + Tails | West Hampstead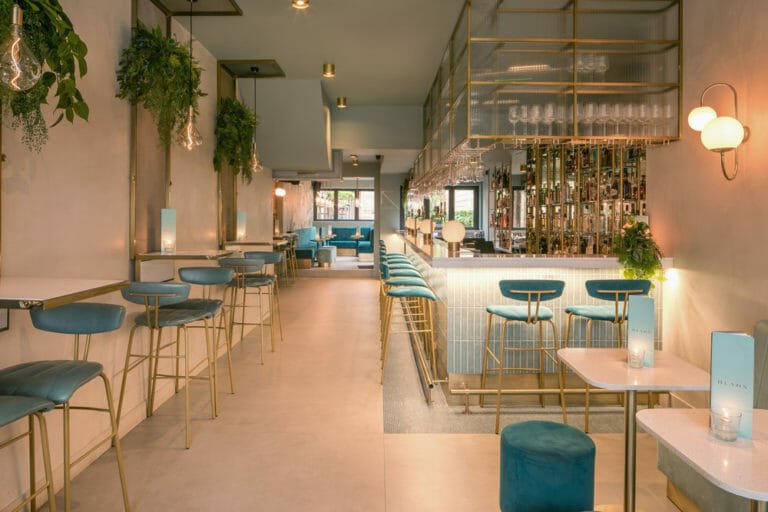 A bar to keep everyone happy: spritzers and light spirits upstairs, nightcaps, rums & whiskies downstairs. Bring a date, and see if they're on your level.
Details: Open daily | 175 West End Lane, NW6 2LH | Book here
–
Little Mercies | Crouch End
This unpretentious cocktail joint serves the Old Fashioned you never knew you needed: Buffalo Trace whisky centrifuged with caramelised white chocolate.
Details: Open Wednesday-Sunday | 20 Broadway Parade, N8 9DE | Book here
–
The Racketeer | King's Cross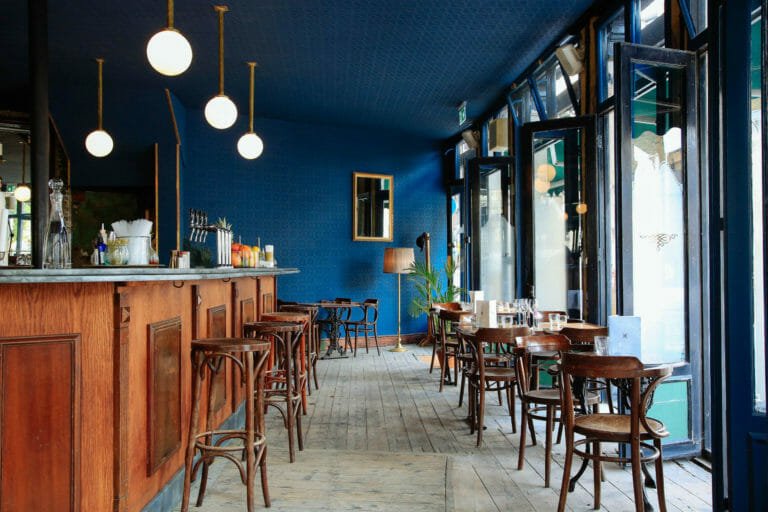 Sort-of bar, sort-of pub The Racketeer is a surprising master of all trades, serving cocktails like the Smoked & Stoned (with vodka and smoked apricot syrup) alongside craft beers on tap.
Details: Open daily | 105 King's Cross Road, WC1X 9LR | Book here
---
Like exploring the best of North London? Check out The Nudge's guide to the best restaurants in North London.