Islington.
Land of Angel.
Singular.
A fact that is explained by the prevalence of excellent booze-slingers peppering the entire neighbourhood. We're talking cosy wine bars that have spawned from amazing restaurants. We're talking floating cocktails, wine in a bookshop and rum you can distill yourself. And yes, we're talking pubs that convert to raucous party dens the moment the sun goes down. Behold, the very best bars in Islington, conveniently rounded up for you right here…
–
---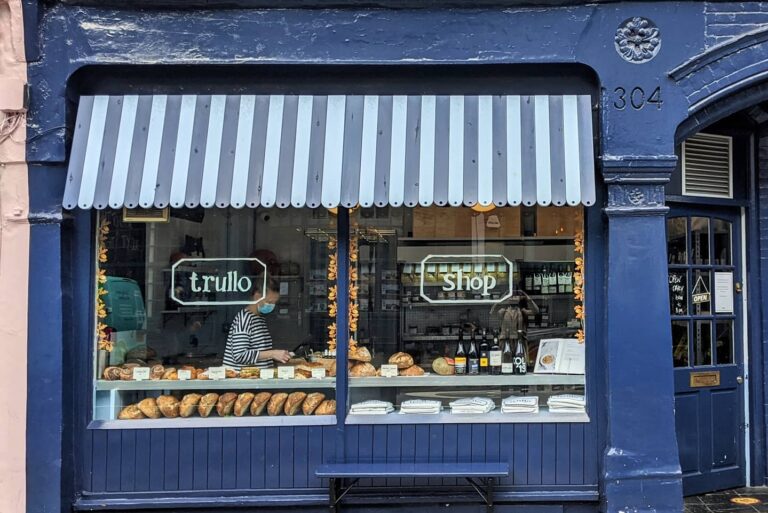 Apparently merely having one of the best restaurants in Islington isn't enough for the guys behind Trullo (and also Padella), as they've gone and opened up one of the best bars in Islington as well. You'll Trullo Wine Bar right next door to Trullo, set in a small space that can squeeze in around 15 people – who are seated either around a single (and thus highly sought after) candle-lit table, by the window or up on the counter. And while, yes, that is one reason why it's always full… Italian wine (at very accessible prices: from £6 for a glass) and bar snacks like chicken liver crostini, focaccia with olive oil and pig's ear fritti, play a pretty big part in it too. 
Details: 304 St. Pauls Road, Highbury East, N1 2LH | No bookings, walk-ins only
–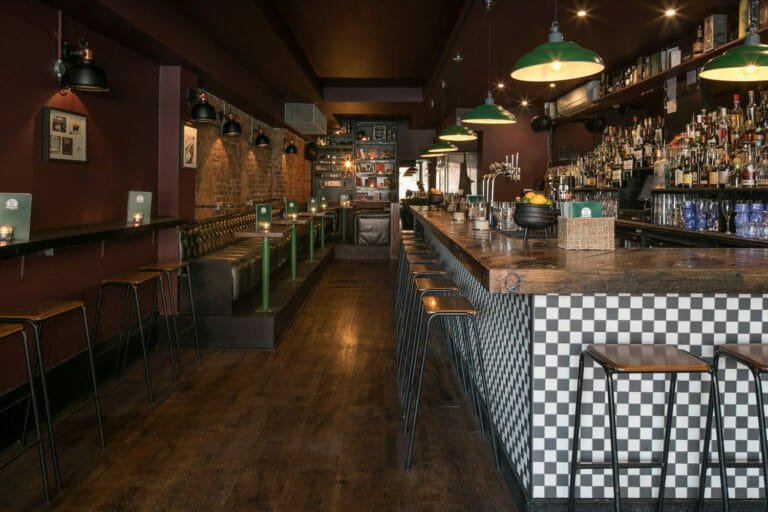 Homeboy describes itself as modern Irish hospitality, and the smart speakeasy interior, green colour palate, and studded leather banquettes certainly provide the right setting. Cocktails are the main focus, and all come with a pleasing Irish brogue. There's the Wogan (a whiskey, lime, and apricot concoction), The Teaandabiccie (where clarified milk and Barry's Irish Tea makes friends with Benedictine), and a whole host of classic cocktails with an emerald spin. The food is similarly themed, serving up Irish stew alongside sharing plates and a commendable list of potato based dishes.
Details: 108 Essex Road, N1 8LX | Book here
–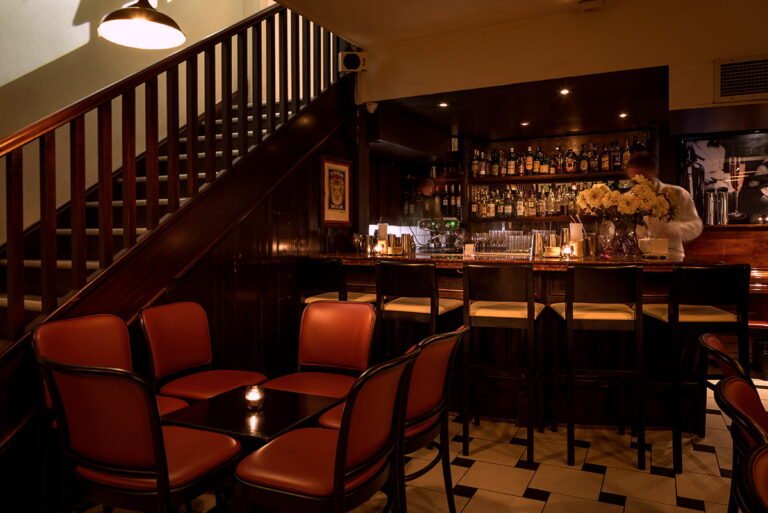 69 Colebrooke Row also goes by another name: 'The Bar With No Name'…
… Which is, itself, a misnomer because it seems to have two.
And while we're on the subject of names, let's talk about Tony Conigliaro – one of the world's most respected mixologists and the man behind this award-winning secret cocktail bar on a backstreet of Islington. Here, white jacketed barkeeps put together the famous 'Prairie Oyster' (a deconstructed Bloody Mary) as well as other liquid treats made with esoteric ingredients. Swing by on Wednesday, Thursday or Sunday nights for live music, and book into a masterclass to slip behind the bar yourself.
Details: 69 Colebrooke Row, Islington, N1 8AA | Book here
–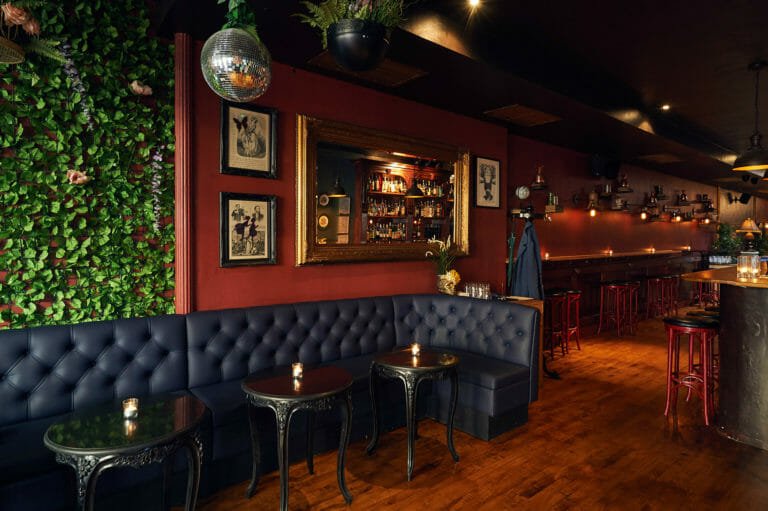 Little Bat is a sister cocktail bar to the highly esteemed Callooh Callay (hence the Lewis Carroll reference). Suitably Victorian features mingle with pop art and candlelight in a long, narrow sleeve of a space with plenty of booth seating for bigger groups. The focal point, however, are the stacks of unusual bottles behind the bar, which go into drinks like the Braw Martini (with 'destroyed Champagne') and the N1 Fizz (with whiskey. And calvados. And sherry. And red wine). There's also a short-but-sweet menu of booze-friendly snacks straddling Mexico and Japan. And, thankfully, not a winged mammal in sight.
Details: 54 Islington Park Street, Islington, N1 1PX | Book here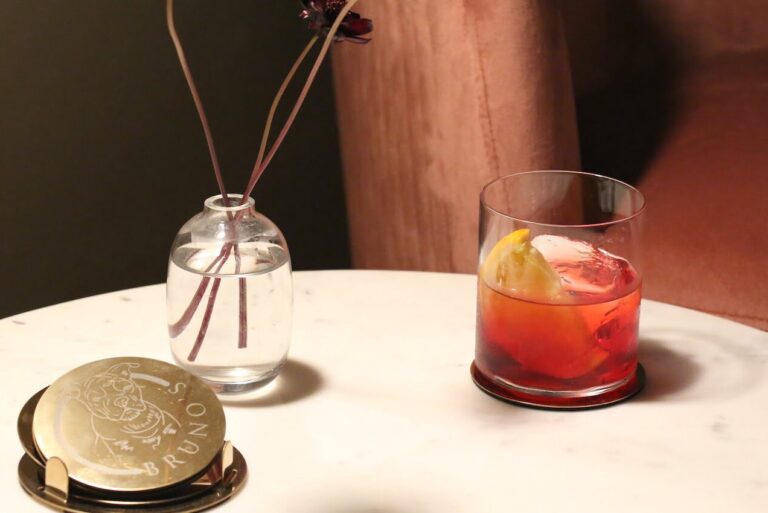 The latest brainchild of the Spiteri Brothers, Bruno's is a floating cocktail bar bobbed right up against their very own barge restaurant, Caravel, moored on Regent's Canal as it winds towards Haggerston. It's an intimate, sophisticated – but not overly formal – affair designed by the brothers themselves. Head down into the belly of the vessel to sip house original cocktails and hot buttered rum with cinnamon in velvet upholstered tub chairs.
Details: 172 Shepherdess Walk, N1 7JL | Book here
–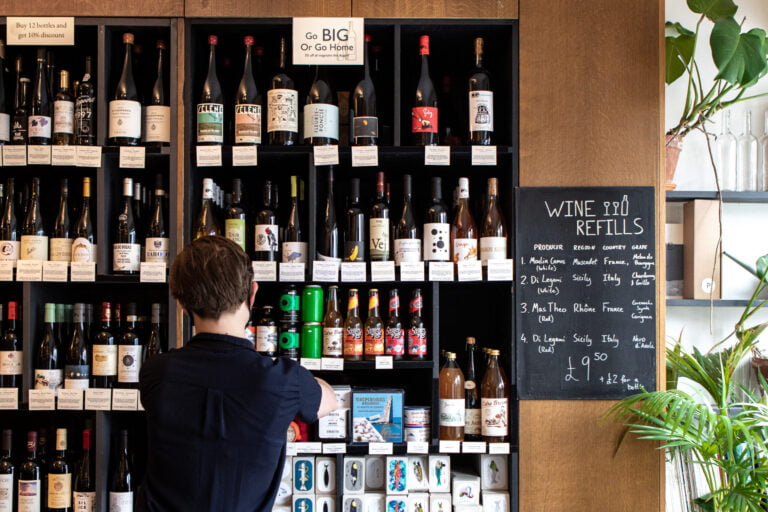 The shelves of upmarket bottle shop & deli Provisions are stacked with products good enough to crack open there and then. And on Wednesday to Friday evenings, they do. From 5pm the shop transforms into the area's most intimate wine bar, with several available by the glass and any bottle off the shelves poppable for a corkage fee, while all that cheese, charcuterie and antipasti gets spread out onto sharing platters for your delectation.
Details: 167 Holloway Road, London, N7 8LX | No bookings
–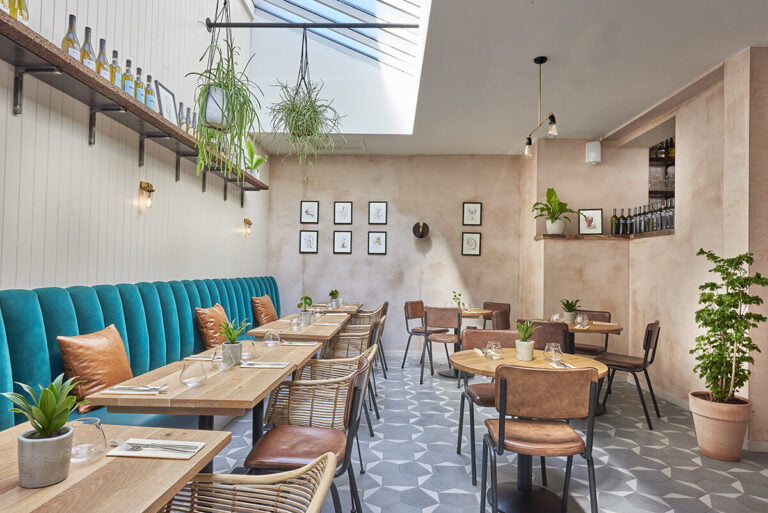 It's the third in a growing family of wine bars, opened with the hope of educating people about wine, with zero pretentiousness. No question's a stupid question. Instead the laid-back, friendly staff are on hand to guide you through over 400 options, served alongside cheese, charcuterie, and a selection of other Modern European small plates.
Details: 11-13 Theberton Street, Islington, N1 0QY | Book here
–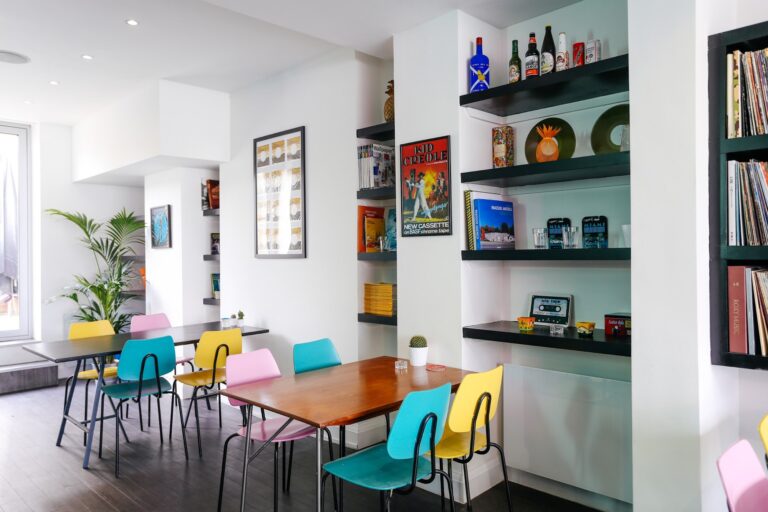 Despite specialising in craft beers, natural wines and records, Highbury Library manages – in the face of all odds – to remain completely unpretentious. Its proximity to the Emirates makes it a popular option on match days, but the rest of the time it's a nice, relaxed place for a skin contact wine or guava sour, enjoyed in the minimalist bar or outside in the suntrap of a back garden.
Details: 66a Drayton Park, London, N5 1ND | Book via [email protected]
–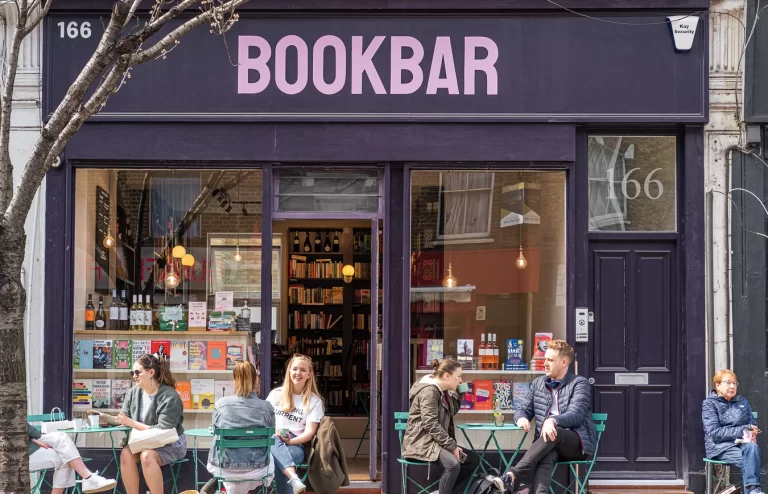 BookBar's theory is that reading – a typically solitary activity – could be much more social if you add wine (or coffee) into the mix. Test the theory by popping along to the jewellery box-sized store, asking for a recommendation from the enthusiastic staff, and settling down on a sunny outside table with a glass of chablis. Your good work in the name of science will be deeply appreciated.
Details: 166 Blackstock Road, London, N5 1HA | No bookings
–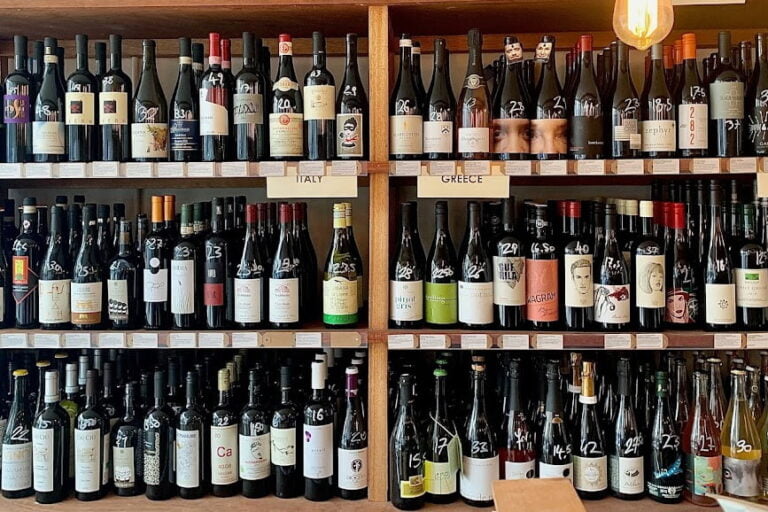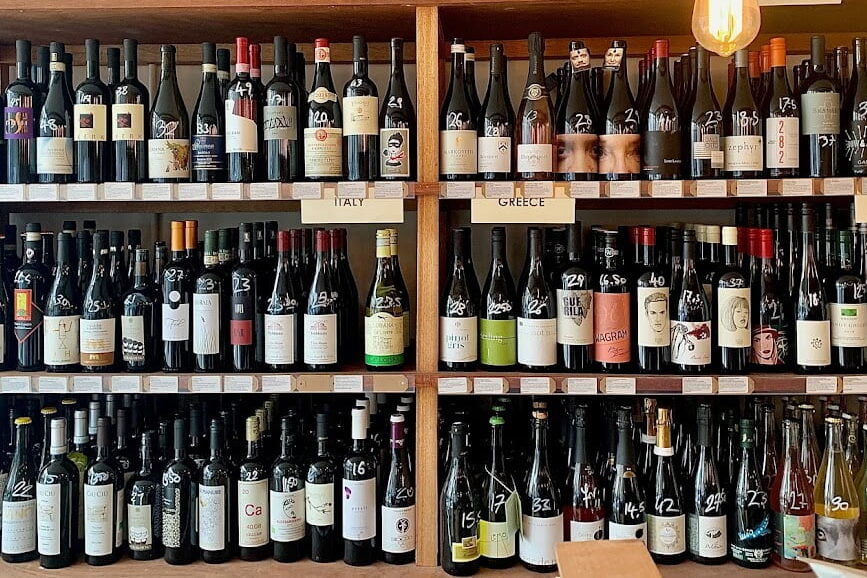 Natural wine more your thing? Yield N1 is stocked to the rafters with the stuff. Doubling up as a bottle shop and wine bar, you can pluck anything that takes your fancy off the shelves and enjoy it – on the sunny picnic tables out the front, or the romantic seating tucked away at the back, depending on your mood – for a corkage fee of £15. They also run regular tastings, and there's a stellar menu of Mediterranean-inspired snacks to tide you over as you sip.
Details: 97 St Pauls Road, Islington, London, N1 2NA | Walk-ins only
–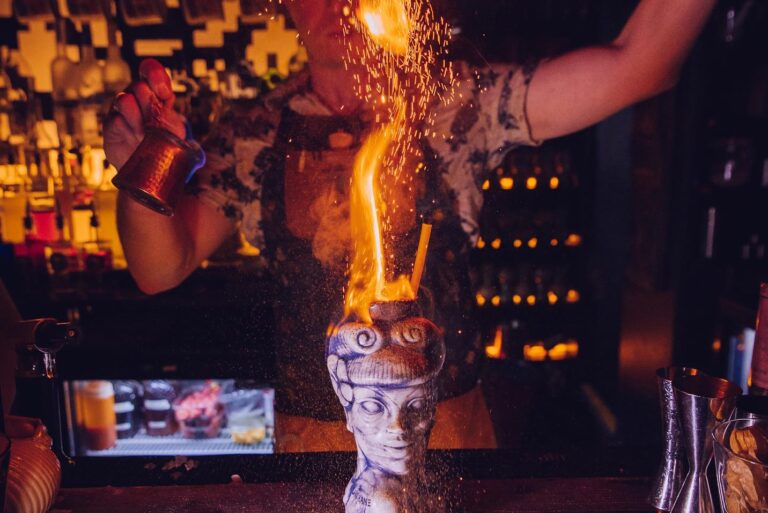 Laki Kane is a high-energy Tiki bar serving mostly rum-based cocktails, shaken up with all sorts of tropical fruits and house-made sugar cane syrups, before being served to you in everything from a ceramic hula dancer to a silver legged octopus. Oh, and you can order them by pressing a button at your table. Upstairs they've packed in a micro rum distillery where they host regular tastings and masterclasses, some of which include creating your very own bespoke rum.
Details: 144-145 Upper Street, Islington, N1 1QY | Book here
–
Stepping inside The Old Queen's Head is akin to entering the sitting room of an old eccentric. Grand chandeliers hang from the ornate 17th century ceilings, taxidermy adorns the walls and antique curios line the shelves. There's a roaring open fire and leather sofas to sink into. The opulent backlit bar could have easily been transplanted from one of Jay Gatsby's legendary shindigs. But all that sumptuous serenity gets upended each weekend when the drinks start flowing and the dance-floor gets properly heaving…
Details: 44 Essex Road, N1 8LN | Book for Sunday roasts/large tables here
---
Liked exploring the best bars in Islington? Then you might just be interested in Islington's best pubs, too…