The Best Bars in Soho | 17 Exceptional Drinking Spots
London's naughty corner has been making a name for itself in the restaurant department, and the bars have followed. From speakeasies to classic pubs, Soho has it all – except, perhaps, a subterranean, Blitz-era drinking den serving cocktails in an old underground carriage.
Oh, no wait – it totally has one of those, too.
So here, in no particular order, is our pick of the best Soho bars. Off we go…
–
Bar Termini | For Aperitivi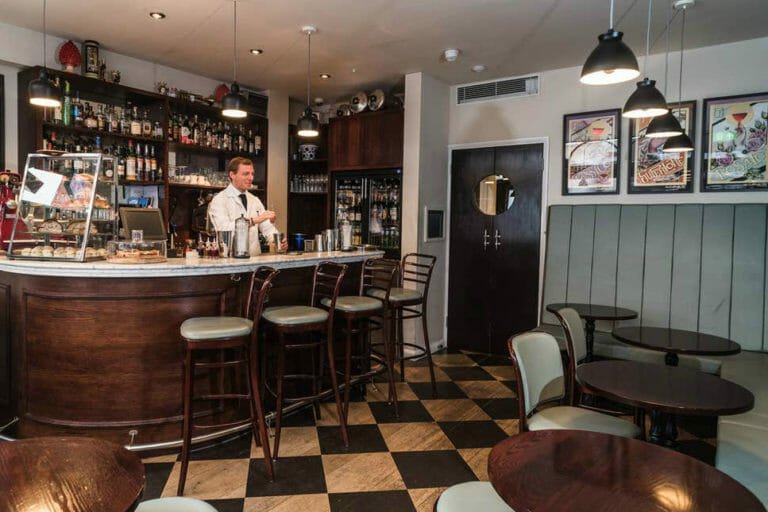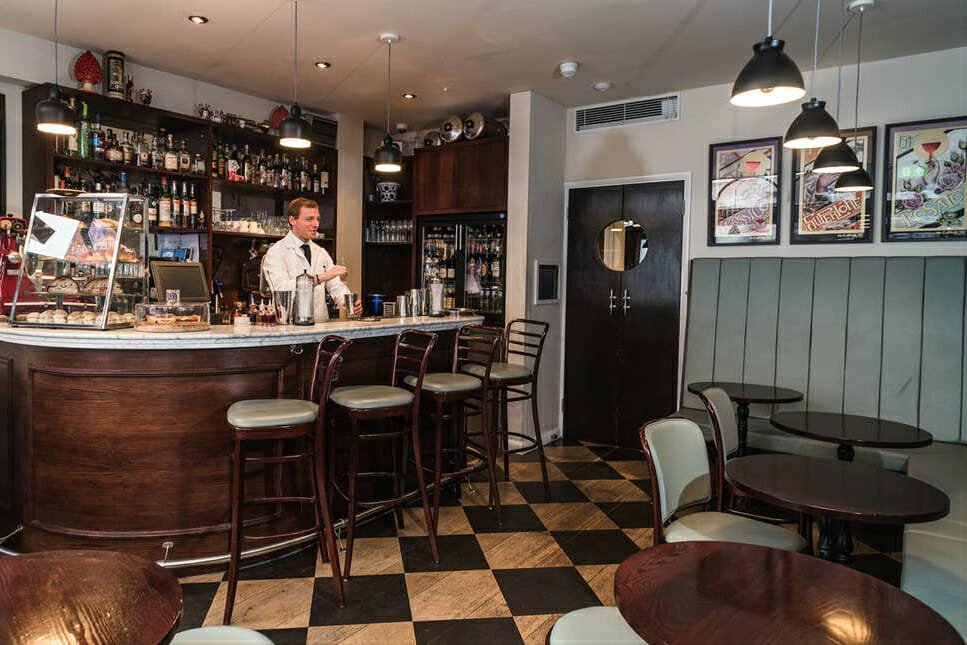 Perfectly at home alongside the long-standing Italian restaurants around Old Compton Street is the compact Bar Termini. By day, it's an efficient espresso bar; by night, it serves a short and sweet list of reasonably priced cocktails from 69 Colebrooke Row's Tony Conigliaro. They serve up four types of house negroni (poured right to the brim) alongside a few classics and the occasional curveball characteristic of Mr. C (the Terroir contains distillates of flint, clay and lichen). There's an equally concise food list offering charcuterie, carpaccio and a cheeseboard for pre-dinner grazing – just make sure you book one of their 25 seats (it's table service only) before the place gets as busy as its station namesake.
Details: 7 Old Compton Street, W1D 5JE | Book here
–
Swift | For Incredible Cocktails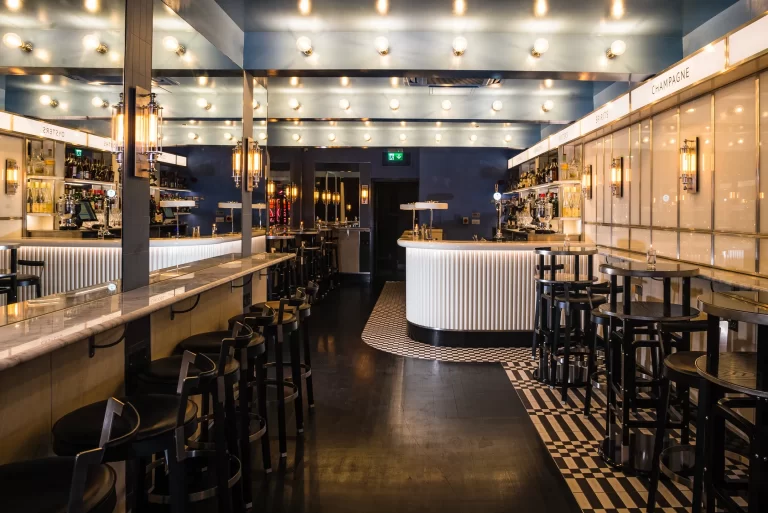 Swift's opening was essentially the royal wedding of the cocktail world, having been put together by Nightjar's Edmund Weil and Rosie Stimpson and Milk & Honey's Bobby Hiddleston and Mia Johansson. Whether you're necking martinis and oysters at the glossy ground floor power bar or enjoying the immensely creative cocktails in the snug downstairs, you'll be in more than capable hands.
Details: 12 Old Compton Street, W1D 4TQ | Book here
–
Bar Lina | For Italian Charm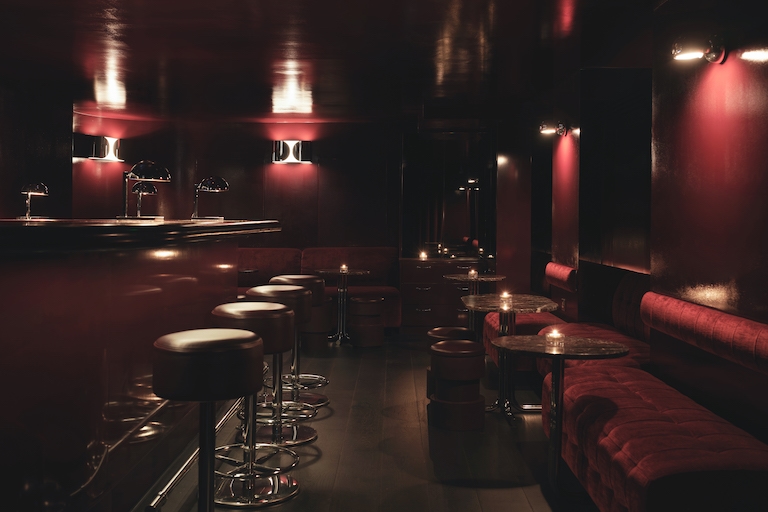 Knock on the door of the right deli after hours, and you'll be hustled, Goodfellas-style, past the kitchen, down the stairs, and into a gorgeous, plum-coloured subterranean speakeasy with low ceilings, soft chenille banquettes, and a beautiful marble bar. The drinks at Bar Lina are made only with spirits from Italy, or ingredients crafted in-house, and they're fantastic – the Basilico in particular is one-of-a-kind, like a pesto martini. And the snacks – hot, carby, delicious – are just what you'll be hankering for at 11pm.
Details: 18 Brewer St, London W1F 0SG | Book here
–
Atelier Coupette | For Constant Reinvention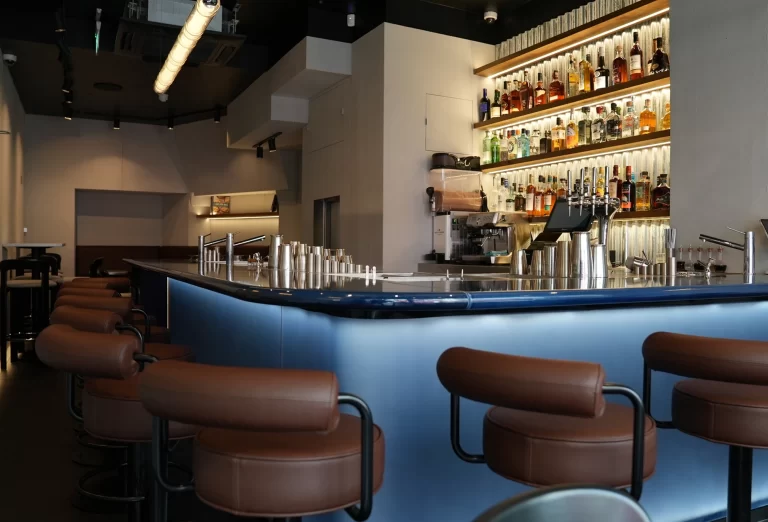 From the same team behind the award-winning Coupette in Bethnal Green, this new sibling bar in Soho is designed as a kind of cocktail 'workshop'. That means the drinks change on a regular basis, and frequently venture into new, experimental territory – and it's down to you to dutifully try them. On the opening menu: the frozen Cookies Tho with whisky, vanilla and hazelnut cookie milk; the Apricot Sencha with green tea, apricot wine and gin; and the impressively boozeless Coconut Americano…
Details: 9 Moor St, W1D 5ND | Book here
–
SOMA | For Cocktails You Won't Find Anywhere Else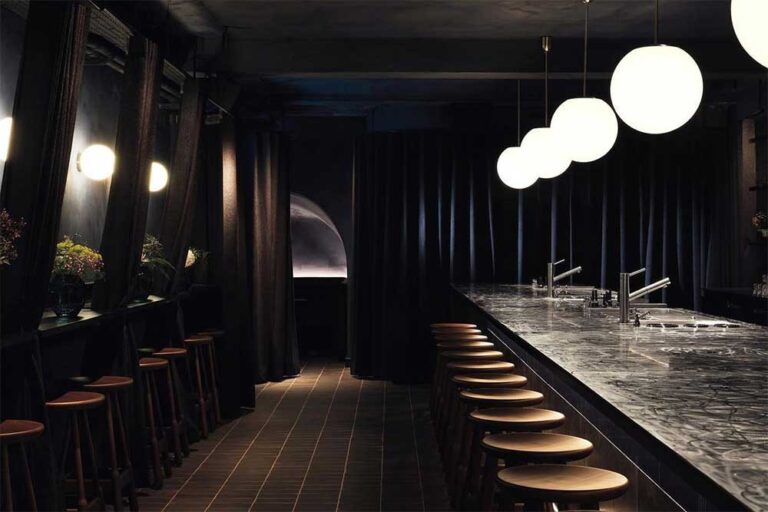 A very welcome addition to the Soho bar scene, courtesy of the folks behind the neighbouring Kricket. SOMA is that kind of instantly impressive spot; from the low-lit, luxurious decor of shimmering bar tops and heavy-curtained booths to its unusual menu that infuses drinks with Indian flavours. Take the Jaggery, an Old Fashioned whose sugar syrup's been swapped out for sweet jaggery cane and toasted coconut; or Chai, a rum sour with clarified chai and ginger. They're pulled off with aplomb, and and the 3am closing time makes it very tempting to stay and try them all…
Details: 14 Denman Street, Soho, W1D 7HJ | Book here
–
The Blue Posts | For A Polished Pub Experience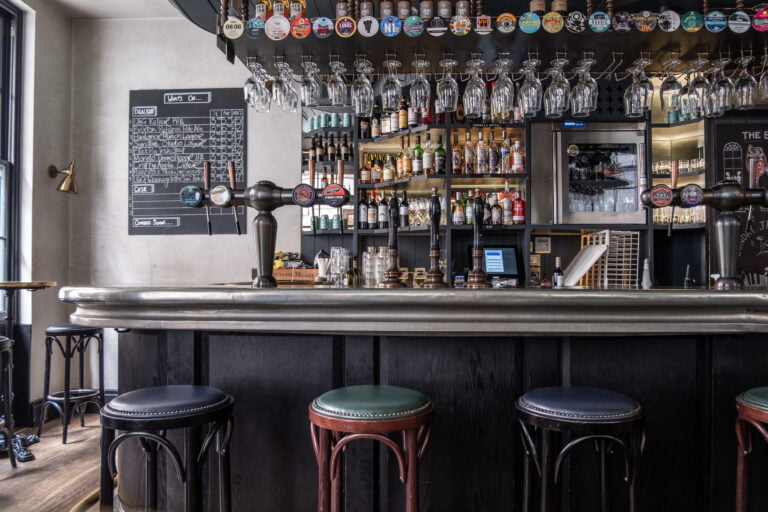 The Blue Posts has been a Soho fixture for 275 years and counting – and it looks like it'll be around a lot longer now that its been taken over by the siblings behind one of London's greatest restaurants, The Palomar. Needless to say the bar snacks here are pretty damn good, but the drink's got plenty going for it too – sip tap brews and carefully picked wines in the ground-floor pub, or head upstairs to The Mulwray for pricey but top-tier wines.
Details: 28 Rupert Street, W1D 6DJ | Book here for The Mulwray; pub walk-in only
–
Bar Crispin | For Natural Wines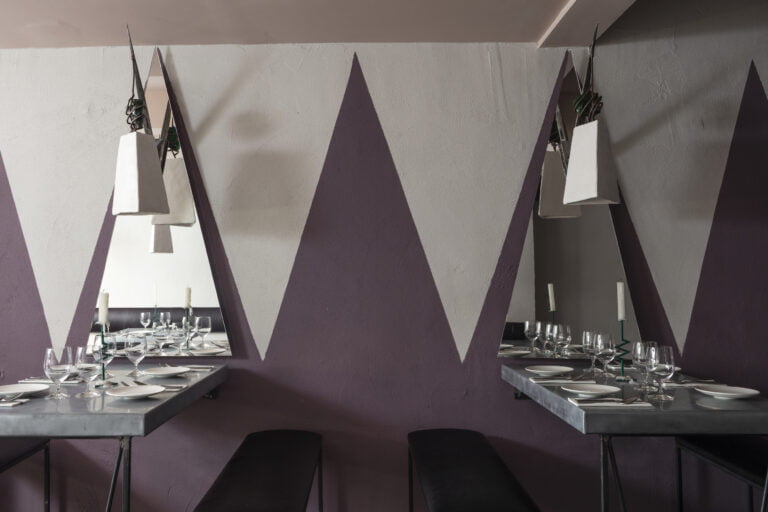 Should you develop a sudden urge for natural wine on your Soho wanderings, drop into Bar Crispin, a vino-focussed sibling to Crispin in Spitalfields. There's a mere 150 bottles of natural wine on offer here – mostly from Europe with varieties from Tenerife and the Loire to name a few – but that doesn't mean it completely neglects the importance of food either, with Casa Fofò's Fabien Spagnolo providing the small plates to go with your drop of choice.
Details: 9 Kingly St, W1B 5PY | Book here
–
Below Stone Nest | For Being Unexpected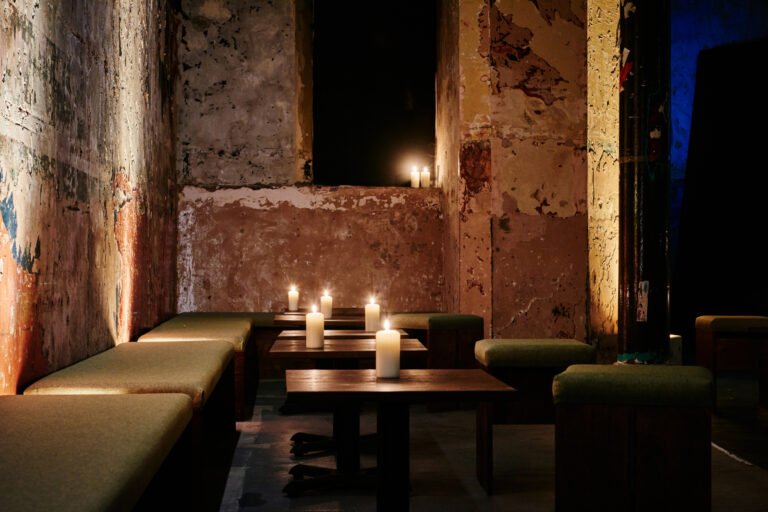 Thanks to its pared-back interiors, peeling walls, candlelight, live music and short-but-sweet menu of cocktails, beers and natural wines, Below Stone Nest has plenty going for it. The fact that it's housed in a crypt underneath a 19th century church hidden in plain sight on Shaftesbury Avenue is just icing on the cake, really.
Details: 136 Shaftesbury Avenue, W1D 5EZ | Walk-ins only
–
Louche | For Raucous Nights Out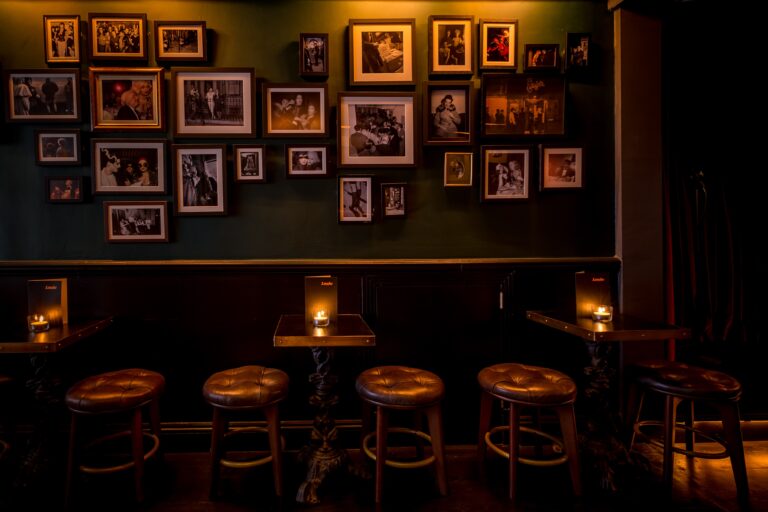 Louche aims to bring back a little of old, naughty Soho to new, respectable Soho. So naturally, they've plastered the walls of all three storeys with photographs of famous local characters, drawn up a menu of adventurous cocktails, and thrown in two stages for good measure, which are graced regularly with musicians, jazz bands, cabaret acts, burlesque artists, singers, and – in between all that – vinyl-spinning DJs.
Details: 5 Greek St, W1D 4DD | Book here
–
Nightjar Carnaby | For Live Music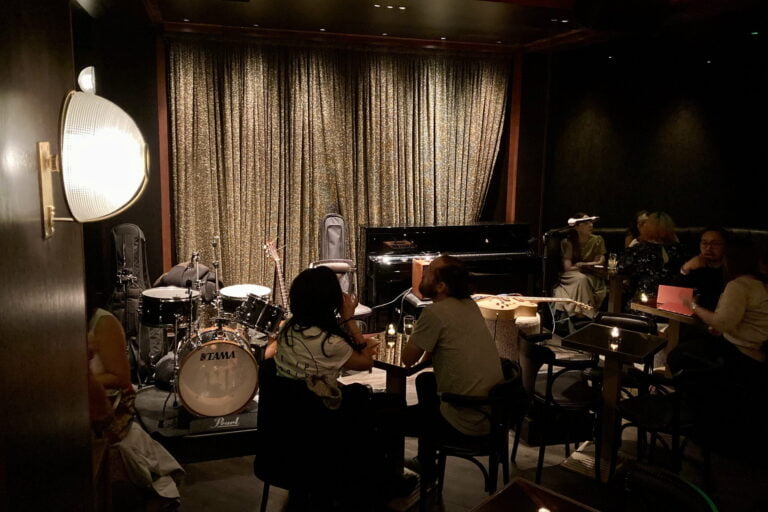 Step through an unmarked door in Kingly Court and you'll find yourself in Nightjar Carnaby, sister of the 10-year success story in Shoreditch, where you can hide away in a darkened corner and soak up a little old school glamour via world-class cocktails and a nightly soundtrack of live jazz, blues, ragtime, funk and swing.
Details: Unit G15, Kingly Court, Soho, W1F 9PY | Book here
–
The Blind Pig | For Cocktails in a Hidden Bar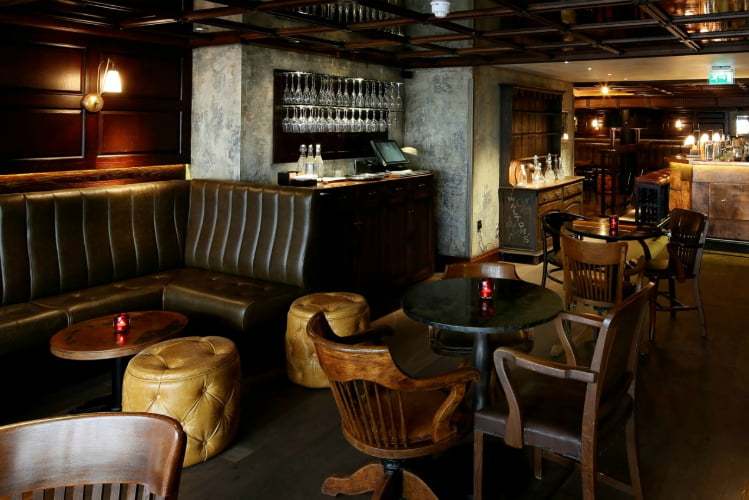 You'll discover this Poland Street bar in one of two ways:
1) By venturing into the discreet porch marked by the old spectacle-shaped ophthalmologists sign, rapping tentatively with the door knocker aptly moulded to the shape of a blindfolded pig, and waiting with baited breath to be let inside…
Or,
2) The old fashioned way, via the staircase, after eating at the Social Eating House.
However you get there, you'll be glad you did – with its antique mirrored ceilings, wood-panelled walls and copper-topped bar, The Blind Pig is subtly shiny, atmospheric and intimate, even for large groups. Cocktails are tongue-in-cheek, like the Dill or No Dill and the Kindergarten Cup (made with Wham bar syrup), and are among some of the best you can get in London. You'll also find bar snacks ranging from chorizo dogs to pumpkin latte and rum jelly sundae, alongside what can only really be described as a full-on steak.
Details: 58 Poland Street, W1F 7NR | Book here
–
The Vault beneath Milroy's | For Whisky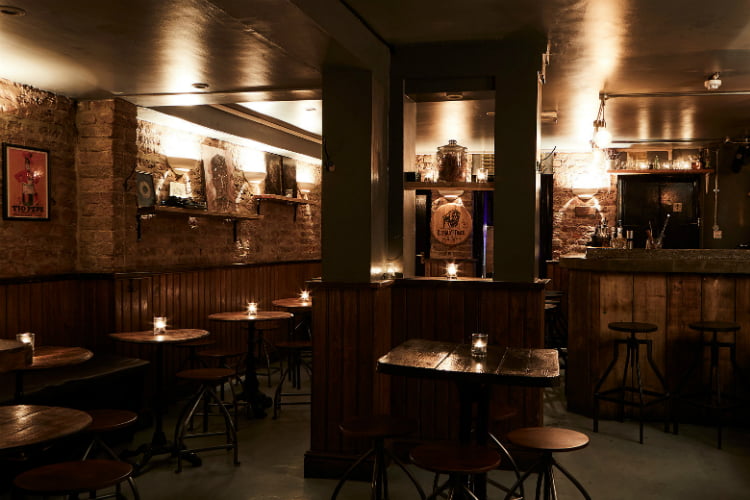 For a good drink in Soho, sometimes you need to look beyond. Specifically, in this instance, beyond a bookcase – because at the back of this esteemed whisky shop, there's a hidden door that leads to a woody, subterranean speako serving up all manner of thirst-quenchers. Listings change every couple of months to keep things fresh, but expect relentlessly adventurous offerings like the 'Pickled Strawberry', with Champagne, sherry, and pickled green strawbs. And being under a whisky shop, it would be nothing short of blasphemous to have anything less than a separate list of whisky cocktails, organised by provenance, and inventively mixed with more bitters and vermouths than you can shake a cocktail stick at. So that's exactly what they've done.
Details: Through the bookcase at Milroy's, 3 Greek Street, W1D 4NX | Book here
–
Disrepute | For An Intriguing Menu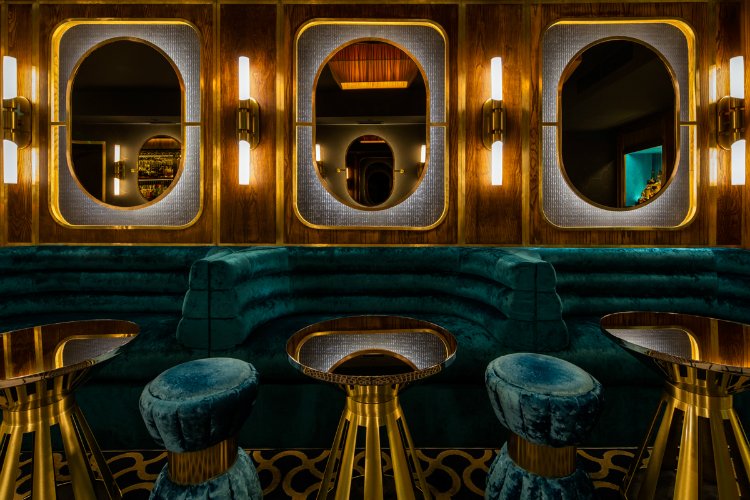 Flagrantly defying the rules of nominative determinism, Disrepute has garnered nothing but praise since opening in late 2016. Taking over the cloistered, underground site of The Pinstripe Club (where the Profumo Affair all began), they've played homage to its history with unspeakably glamorous 60s-inspired interiors and a menu written entirely in short stories. The cocktails are sophisticated and exotic, the details pitch-perfect, and every table feels like the perfect date spot…
Details: 4 Kingly Court, W1B 5PW | Book here
–
Bar Américain at Brasserie Zédel | For Glamorous Interiors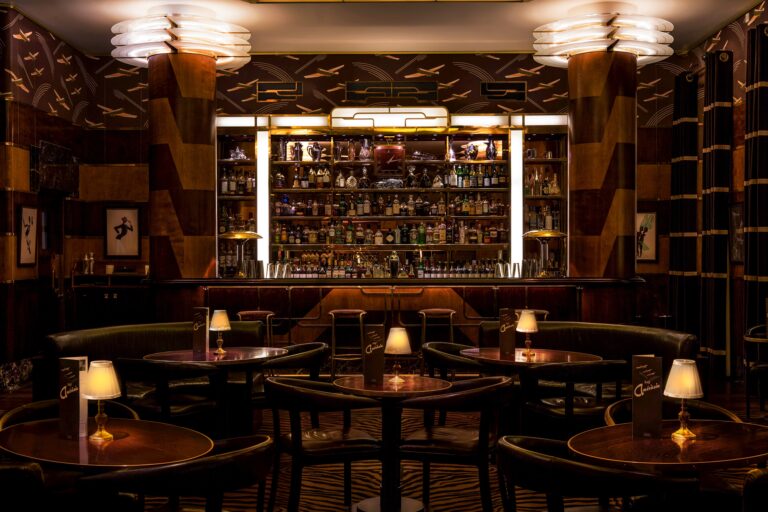 Nestled in the opulent 30s underground complex that is Brasserie Zédel, Bar Américain is an art deco dream of a date spot. Lavishly appointed with velvet bar stools, polished walnut walls and retro lighting, it's tempting to spend all night working through old-school cocktail list with drinks like the Chrysler Cocktail, made with port, Chambord, Campari, curacao, cognac and probably just about any other liqueur beginning with C that you can think of.
Details: Brasserie Zédel, 20 Sherwood Street, W1F 7ED | Book here
–
The French House | For Old-School Cheer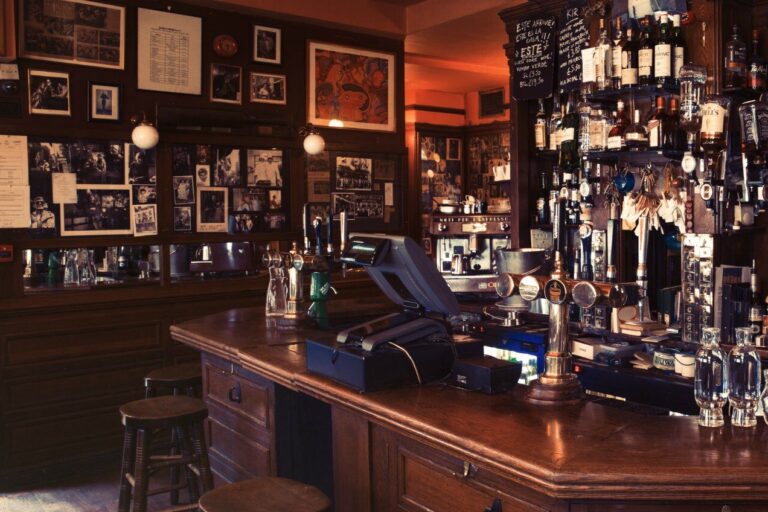 The French House.
It's a-maison.
A true Soho drinking institution, this cosy pub has counted Dylan Thomas and Francis Bacon amongst its regulars over the years – and the place retains a pleasantly old Soho feel thanks to its no-tech rule. Instead, you'll somehow have to amuse yourself with live music, a huge spread of beers and ciders on tap, delicious food by Neil Borthwick, and the thirty wines and champagnes available by the glass. We're sure you'll think of something.
Details: 49 Dean Street, W1D 5BG | Walk-ins only for drinks
–
Cahoots | For Getting Blitzed, Blitz-Style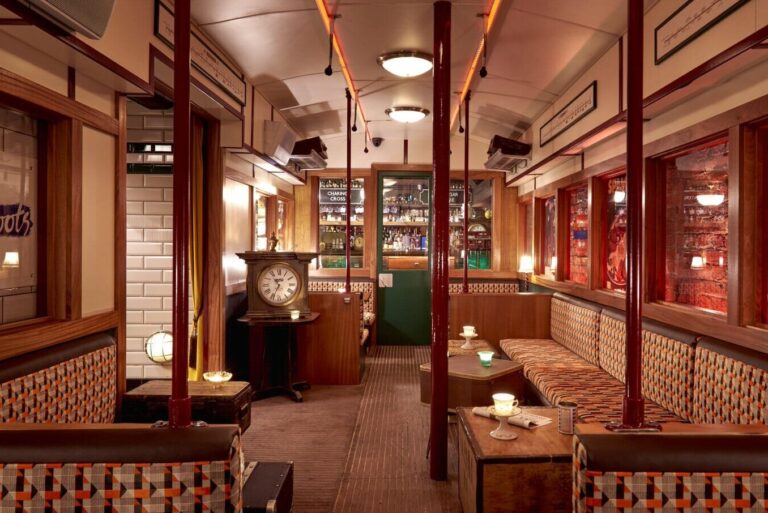 Signs that you're in Cahoots: you've been greeted by a ticket inspector, checked your coats in a ticket hall, listened to 1940s PSAs in the toilets and are now enjoying a ringside view of live swing music from your retro train carriage. The underground, Underground-themed bar has one of the most coherently and impressively executed themes in London, with bartenders dressed in 40s gear and a cocktail menu printed as a (huge) newspaper. This place has got Blitz spirit in droves, and they're serving it up in hip flasks, thimbles and their unusual 'Dig for Victory' themed cocktails, mixed with peas and potatoes.
NOTE: No space? Head across the alley to their second bar, Ticket Hall & Control Room.
Details: 13 Kingly Court, W1B 5PG | Book here
–
The Little Scarlet Door | For Home Comforts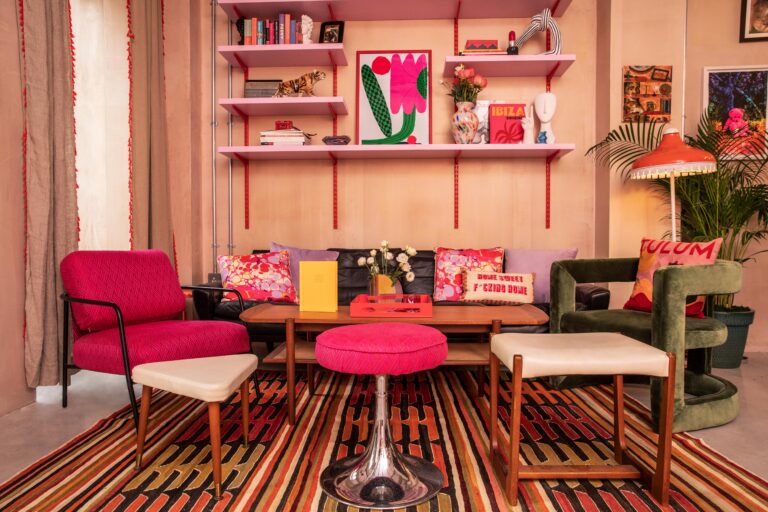 The Little Scarlet Door is basically a giant house party, every night. The kitchen doubles up as a cocktail bar. There are comfy sofas for your group to spread out on, hooked up to old N64 consoles. There are DJs till the early hours, and themed costume nights. Basically, next time you want to have everyone round for a bash but can't face the clear-up, go here.
Details: 12-13 Greek Street, W1D 4DL | Book here
---
After something more casual? Check out Soho's best pubs instead