From the earliest evidence of boxing dating back to 3000 BC in Egypt, to being one of the more popular forms of exercise for London's lycra-laden, kombucha-sipping gym-dwellers; boxing has stood the test of time. In fact, its only brief hiatus came after the fall of the Roman Empire, when they employed the cestus (a studded metal glove); with the winner being the lucky contestant who didn't die. Today however, boxing interludes are filled with the motivational chants of sculpted instructors and sips of activated charcoal water. And below is a comprehensive list of the very best places to find just that…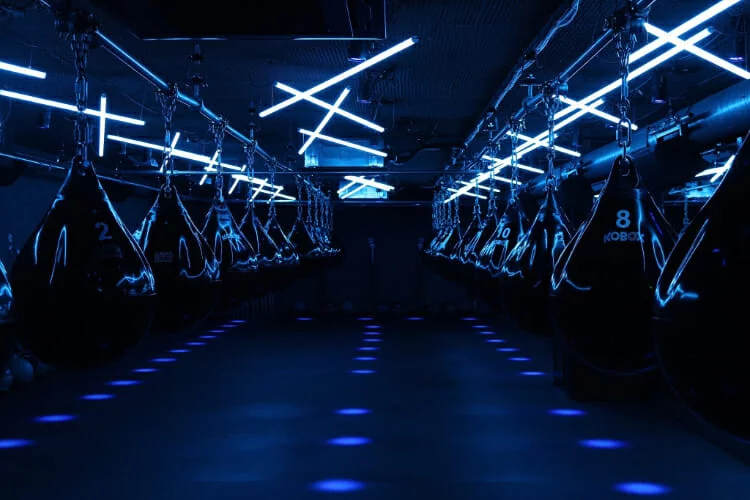 On first glance, you might mistake KOBOX for an Ibiza nightclub; but you'd be sorely deceived. Other than the high frequency music, you can expect a 50-minute class which incorporates both boxing and either a leg, core, or full body workout by the walls surrounding the teardrop-shaped boxing bags.

Cost? A single 50 minute class for £20, or other packages HERE
Location: Chelsea, City, Marylebone
–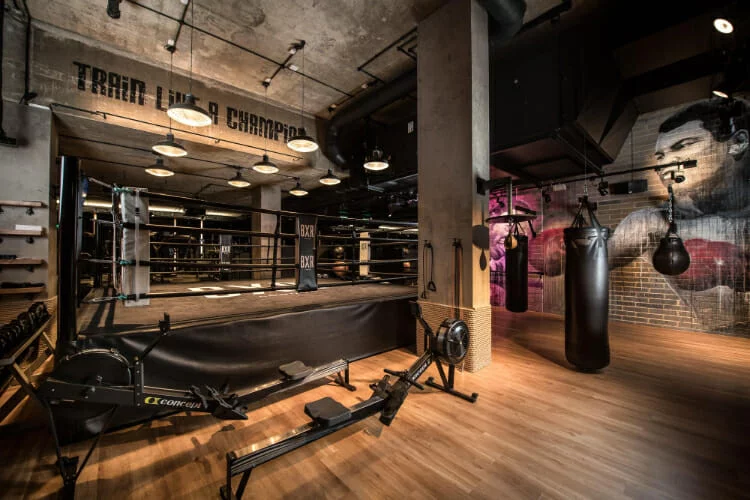 Launched in 2018, BXR is one of the more high-end boxing experiences in the game. They're all about offering their members the same standard of training that professional athletes receive; even if you're just an amateur yourself. The changing rooms themselves are worthy of a visit, and if you become a member, you'll also have access to their state-of-the-art steam room, sauna and ice basin.
Cost? From £85 for a single session
Address: Chiltern Street, W1U 5QY
–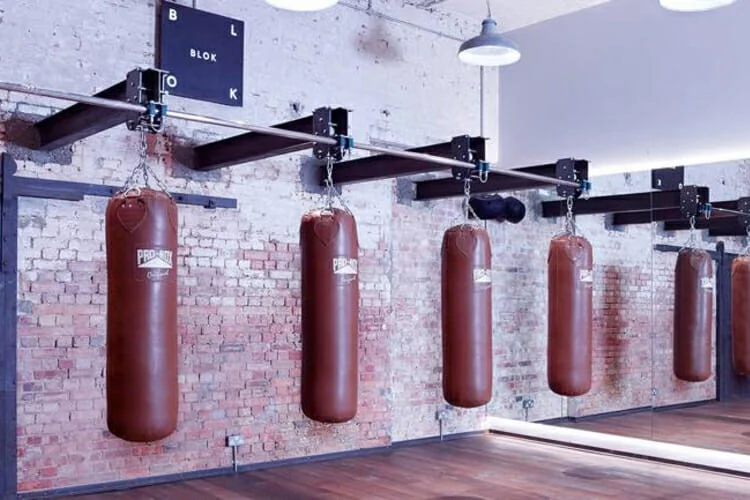 A good place to start if you're a boxing beginner, Blok helps to refine your technique on the punching bags whilst also incorporating some mat work to keep your heart rate up. You can also try your hand at several boxing variations, including box & bell, boxcon and sparring.
Cost? Single classes start at £15
Address: Clapton and Shoreditch
–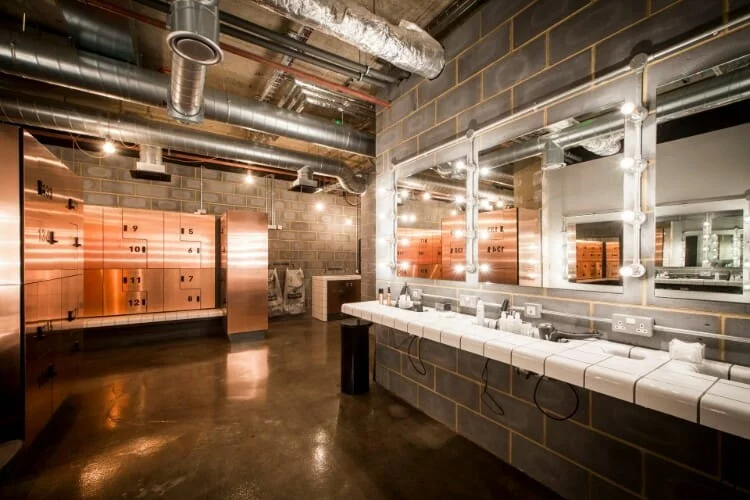 1Rebel's aptly named 'Rumble' class is a 'cardio boxing battle', which incorporates 45 minutes of strength and conditioning drills alongside a combination of punch bag routines; all while listening to pumping, club-style music. Once you've reached the other side, however, you'll be able to relax in their luxurious changing rooms – boasting tri-temperature towels amongst other clear necessities…
Cost? £12 for a 'Fresh Meat' first timer's session
Address: Bayswater, Southbank, Angel, Victoria, St Mary Axe and Broadgate
–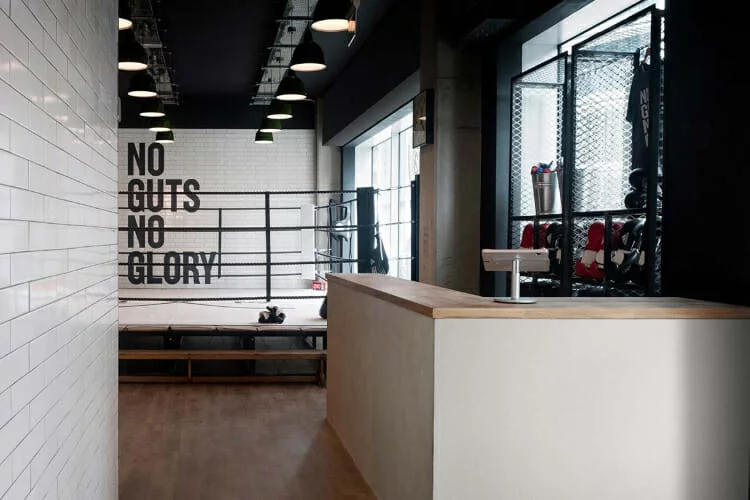 Founded by ex-UK national boxers Darren Barker and Ryan Pickard, 12×3 offers a more technical, personalised approach, opting for either one-to-one training classes or group sessions with a maximum class size of four people.
Cost? 1 session starts at £25; or £75 with a personal coach
Address: Aldgate and Paddington
–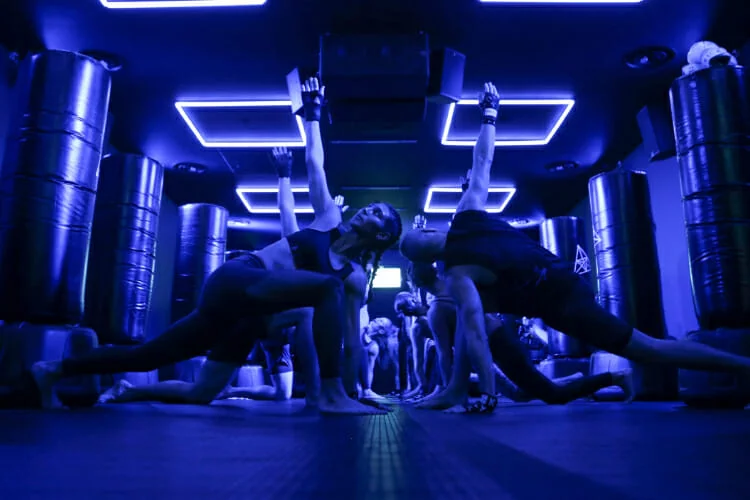 Focussing more on the foot-to-pad route, Flykick offers a full body workout through the combination of HIIT, core exercises, kickboxing and finally mindfulness. The synergy between a healthy mind and body is echoed throughout the vast, bright and airy 5,000-square-foot space, alongside their eco-conscious attitude – they avoid selling any single use plastic, instead using re-usable packaging and recycling water bottles.
Cost? A trial class costs £10
Address: 350 Euston Road
–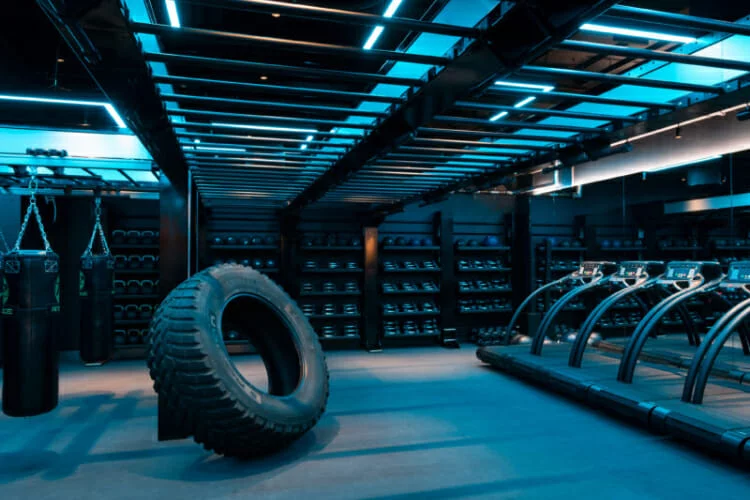 Part gym, part medi-spa (think massages, aesthetic clinics, cryo-therapy chambers and infrared saunas, amongst others), KXU has it all… including a high-intensity boxing class, NOK OUT. If you're looking to make up a few of the calories you just lost, you can also head over to their in-house Nutrition Bar; serving up a variety of fresh and seasonal meals alongside a selection of juices and smoothies.
Cost? 1 class is £26
Address: 241 Pavilion Road, SW1X 0BP
–
So, go forth into the world of boxing equipped with this knowledge in tow; and if you're feeling particularly competitive, perhaps consider bringing along a pal or your partner…
…Just make sure that you're the one who's punching.
---
Like exercising? Why not check out the best yoga classes in London…