Working in the big smoke leaves you with barely a moments rest.
Let alone time to cook a meal.
However, recent studies have shown that there are a whole slew of therapeutic qualities to cooking, and anything you can do to ease the pressure of being an existential-millenial-who-will-never-own-a-house-is-single-but-whose-parents-want-grandkids… is frankly worth its weight in gold.
So in light of that, we've put together a list of the city's best cookery classes, sliced up by skill or cuisine, for ease.
Baking
The Dusty Knuckle | Dalston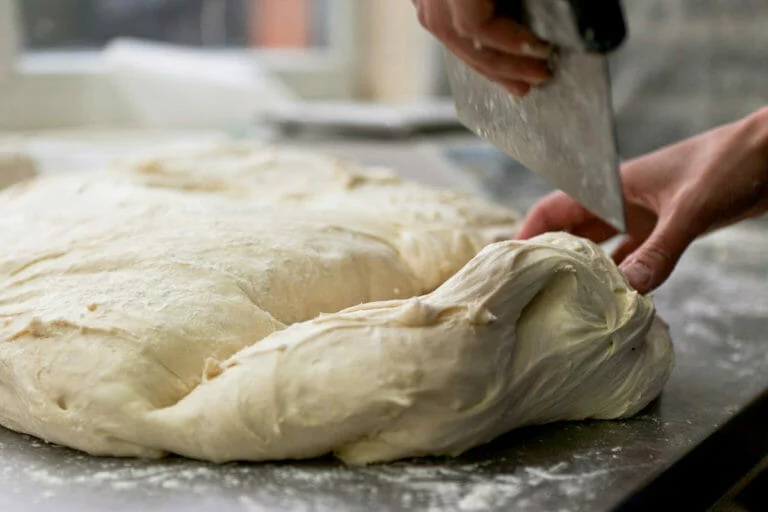 The Dusty Knuckle started life in a 40ft shipping container. Now they run out of a permanent sight in Dalston where they have a bakery and café flogging sandwiches, pastries and – oh yea – a shed load of good bread. They also run a variety of workshops among which are: an introduction to bread; specific grain breads like rye or heritage grains; and pastry. They're all around £80-£150, and include both dinner and drinks form their neighbours at 40ft brewery.
Details: Abbot Street, Dalston, E8 3DP | Vegetarian option? Yes Vegan option? Yes | Cost: £80-£150
Indian
Spice Monkey | Muswell Hill 
Tucked away in a house in north London is Spice Monkey. It's headed up by Nikita Gulhane who has worked on both Madhur Jaffrey's series 'Curry Nation' and Radio 4's 'The Food Programme'. Nowadays Nikita teaches Indian cooking classes, focused on everything from street food to celebratory delicacies.
Details: 191 Victoria Road, N22 7XH | Vegetarian option? Yes Vegan option? Yes | Cost: £75-£140
Chinese
School of Wok | Covent Garden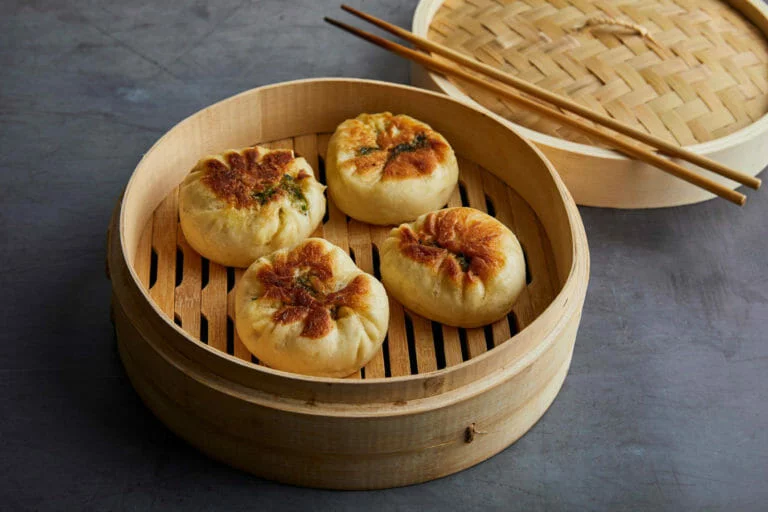 According to statistics the UK's number one take-away is Chinese. And the UK's best way to kick that habit for home cooking is School Of Wok. It comes us courtesy of Jeremy Pang, a 4th generation foodie, who eventually decided his passion lay in teaching people how to properly cook Chinese cuisine. Whether you're after a quick Bao hour, or you want to learn how to craft a full Chinese banquet, School Of Wok have a whole range of classes, starting at just £30.
Details: 61 Chandos Place, Covent Garden, WC2N 4HG | Vegetarian option? Yes Vegan option? Yes | Cost: £30-£165
Pizza
E5 Bakehouse | London Fields
E5 Bakehouse is an artisan bakery and café working out of a railway arch out in London Fields. They're committed to using local organic produce and they even mill all of their grains on site. The sourdough pizza class runs through how to maintain your starter (a fermentation of water and flour that is added to bread to make it sourdough) and the leaven (specific yeast) used to make your pizza dough. You're then taught all the techniques of how to turn your dough into a pizza base, before sitting down to enjoy your handy work.And if that wasn't enough, beers are included in the price: £70.
Details: 395 Mentmore Terrace, E8 3PH | Vegetarian option? Yes Vegan option? Yes | Cost: £70
Japanese
Yuki's Kitchen | Crystal Palace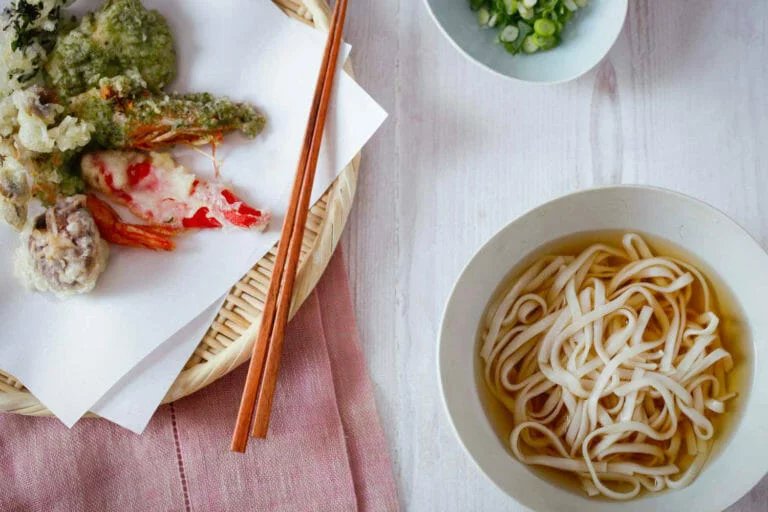 Japan-born Yuki Gomi is a chef, food writer, and cookery teacher. Her cooking school was born when she noticed how many people were intimidated by the skills needed to make good Japanese food at home. The classes take place in her kitchen in Crystal Palace where she teaches mostly Sushi Making, Japanese Home-Cooking, and Japanese Street Food, approximately once a month.
Details: 21 Harold Road, SE19 3PU | Vegetarian option? Yes Vegan option? Yes | Cost: £80-£95 
Vietnamese
Uyenn Luu | Hackney 
In 2010, Jamie Oliver went to a Vietnamese community centre to try and find someone to teach him about Vietnamese cooking for his next TV show. He ended up with Uyenn Luu. Fast forward 9 years and she's now the go to teacher to learn about authentic Vietnamese cuisine. Her cookery class is set up like a super club. You take your own drinks and sit down on a long table while her and her Mum bring you snacks. You then have a quick chat, before gathering around her stove to watch her cook the course. Then you eat and repeat. There's also an opportunity to make some of the dishes yourself, like crispy prawn and beansprout pancakes, before the final few dishes are prepared together and then shared.
Details: 32, Regent Studios, 8 Andrews Road, E8 4QN | Vegetarian option? Yes Vegan option? Yes | Cost: £114
Mexican
Mexican Food Memories | Finchley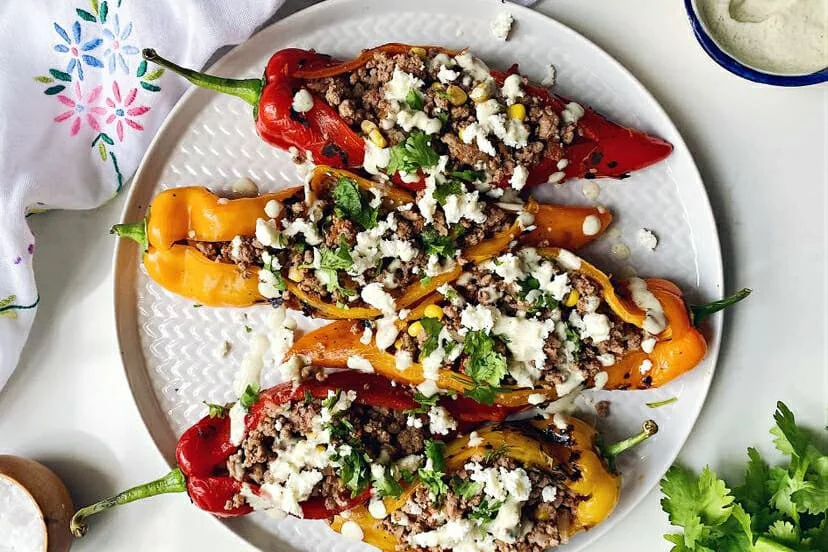 Californian-born Karla offers bespoke Mexican cooking classes, at points from the comfort of your own home. Rather than offering set classes on specific topics, she asks that you email her specifying exactly what it is you want to learn – maybe you want to get your head around Mexican salsas, or you have a dinner party coming up and want to chef up a three course feast. She will then reply with a suggested class outline, which, if you want to go ahead, she will them provide all of the necessary ingredients ad equipment for. Classes usually last a couple of hours, for either one or two people.
Details: 100 Ossulton Way, Hampstead Garden Suburb, N2 0LD | Vegetarian option? Yes Vegan option? Yes | Cost: £85 or £110 for two
Pasta
Pasta Remoli | Ealing 
Don't you wish you favourite restaurant would teach you their tricks? Well at Pasta Remoli, the group of fresh pasta joints, they do. Opened by Simone Remoli who cut his teeth at Bocca di Lupo and Barrafina, there are four classes to choose from: tagliatelle, penne & Roman sauce; filled pasta with ravioli and tortellini; vegan Sardinian gnocchi with different vegan sauces; and baked pasta with cooking techniques. You can book them individually or all together – which we'd recommend as it comes with a graduation dinner.
Details: Unit 6 Dickens Yard, Longfield Avenue, W5 2TD | Vegetarian option? Yes Vegan option? Yes | Cost: £75-£80
Butchery
Ginger Pig | Various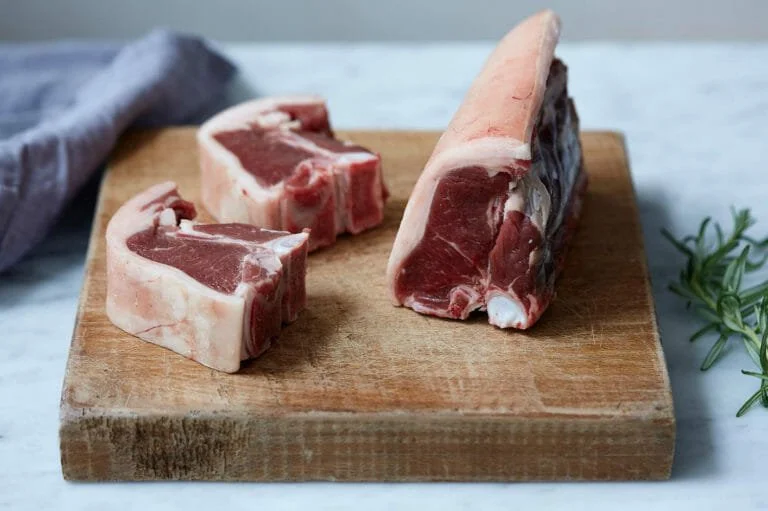 The Ginger Pig started with Tim Wilson and a farm in Yorkshire. Nowadays it's a collection of likeminded small producers who supply a string of eight shops with their finest British produce. Two of these also offer butchery classes, split up into pork, beef, lamb, poultry, and game. The classes are a chance for guests to develop a proper understanding about where their meat comes from, as well as trying their hand at basic butchery. It all ends with a fun, casual, two course meal, topped off with a take home bag filled with a joint you've prepared earlier, as well as a shed load of sausages.
Details: 8-10 Moxon St, W1U 4EW and  Borough Market, SE1 1TL | Vegetarian option? No Vegan option? No | Cost: £165
Thai
School of Wok | Covent Garden
School Of Wok are also well-known for their Thai cooking classes, offering a shorter evening class, a full day class, and a specifically vegetarian class. The full day class teaches you everything from where to get the ingredients; knife skills; and how best to use a Wok. You'll learn how to chef up a red curry, followed by duck ad basil story fry, tom yum soup, and som tam salad. At the end of the day you sit around a big table and feast on everything everyone's made. Washed down with wine of course.
Details: 61 Chandos Place, Covent Garden, London, WC2N 4HG | Vegetarian option? Yes Vegan option? Yes | Cost: £30-£165