Given the sheer number and variety of tourists & locals who regularly flock to Covent Garden & Holborn literally every day, the watering holes there have to be able to cater to – pretty much – anyone on earth.
So it's no surprise then, that they're so bloody good.
There's eclectic Victorian gin parlours and candlelit wine caverns; cocktail bars with acrobats performing on your table; and subterranean pastis bars with a dedicated area for the noble sport of pétanque.
So behold, the very best Covent Garden bars…
–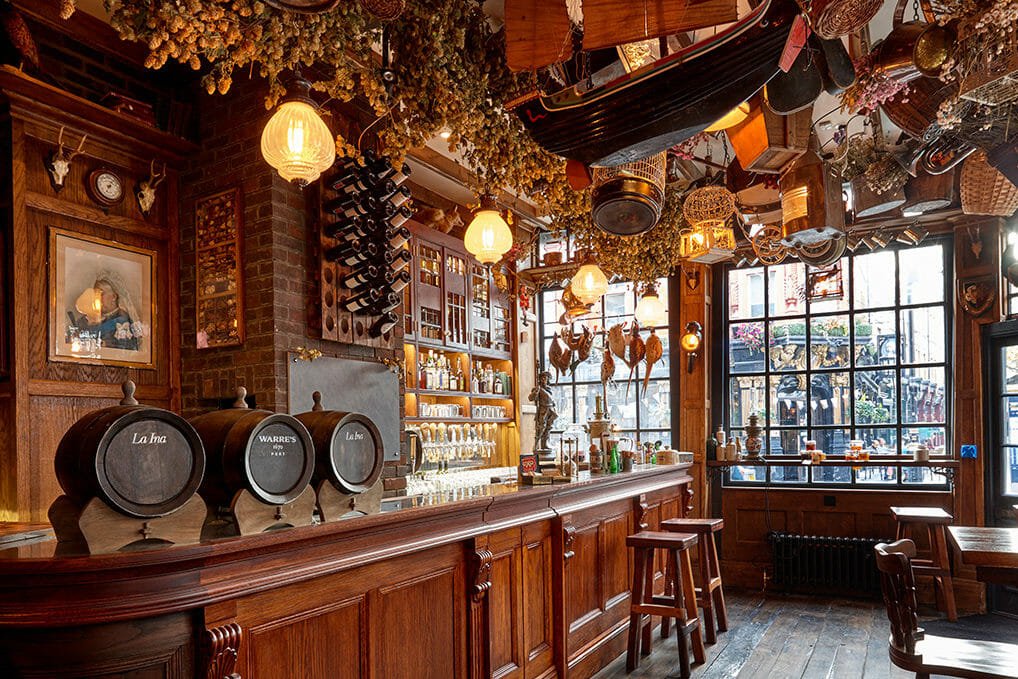 Mr. Fogg's Tavern is exactly as Dickensian as it sounds – it only opened a few years ago, but stepping inside is like entering a cosy, grog-filled inn from the 19th century. Upstairs is decked out as a Gin Parlour & Salon in which you will, predictably, find lots of gin… and, less predictably, an array of other 19th Century-inspired cocktails served from a marble bar that's located inside a room which looks as though the Victorian era exploded inside it. READ MORE
Details: 58 St Martin's Lane, WC2N 4EA | Open daily from 12.01pm till late
–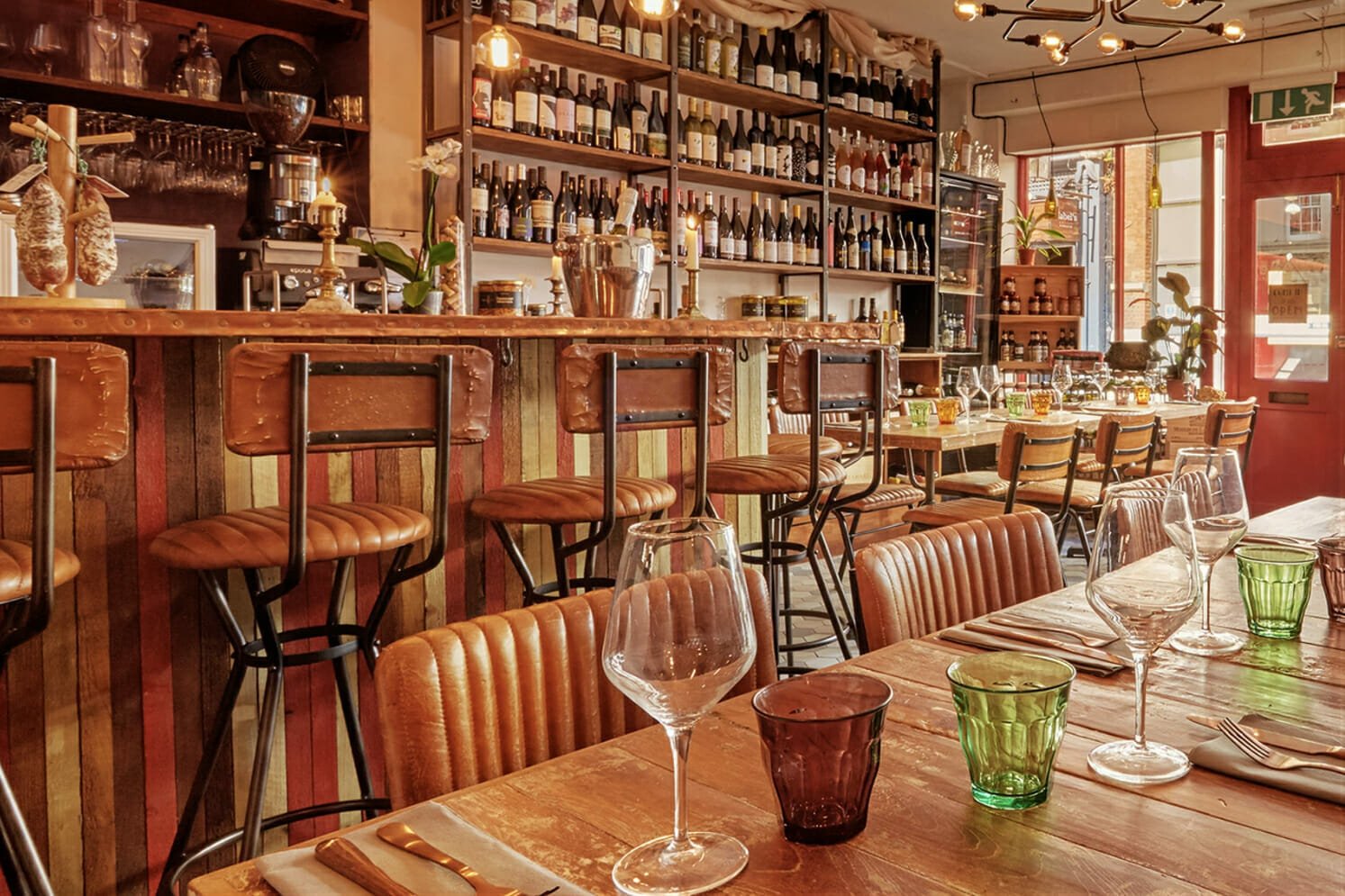 Lady of the Grapes feels like the sort of bar that's been around forever – comfortably worn leather seats, old vintage tables, wine bottles lining every inch of the walls – despite only opening its doors a few years ago. Turns out they've just got the recipe immediately right with gallons of vino (mostly grown by female producers, hence the name), and cheese, charcuterie, and fondue to share. READ MORE
Details: 16 Maiden Lane, WC2E 7NJ | Open Mon-Tue from 5pm, Wed-Sun from noon
–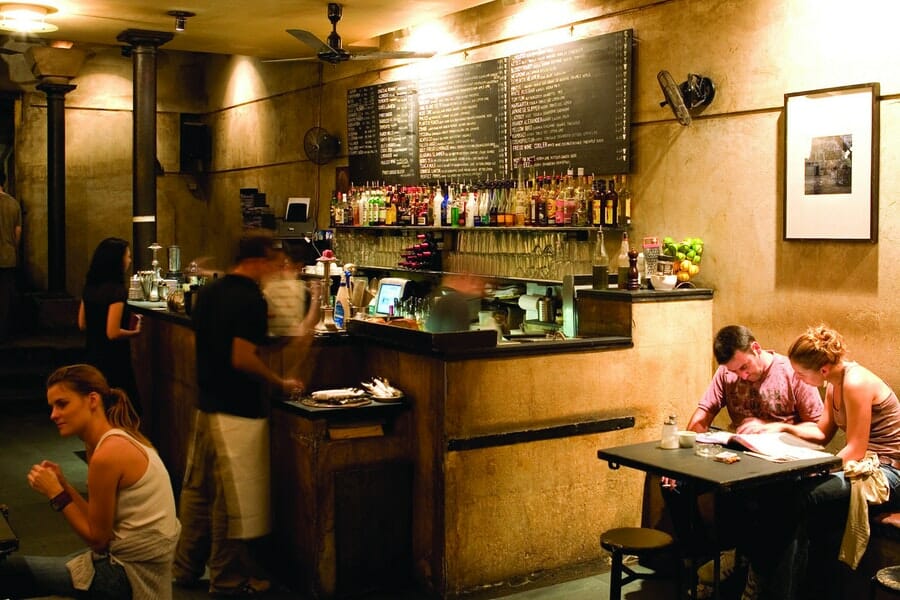 Freud's decor is of a style that can only be described as… non-existent. But it's precisely this lack of pretension that makes it one of the best kept secrets in the city. Freud's has bare concrete walls covered in rotating artworks, and pint glasses filled with cheap & delicious cocktails – and you'll need to talk very loudly to overcome the charged, giddy atmosphere. Precisely nothing about it has even a veneer of artifice, and precisely everything about it is fantastic.
Details: 198 Shaftesbury Avenue, WC2H 8JL | Open daily from 3pm-late
–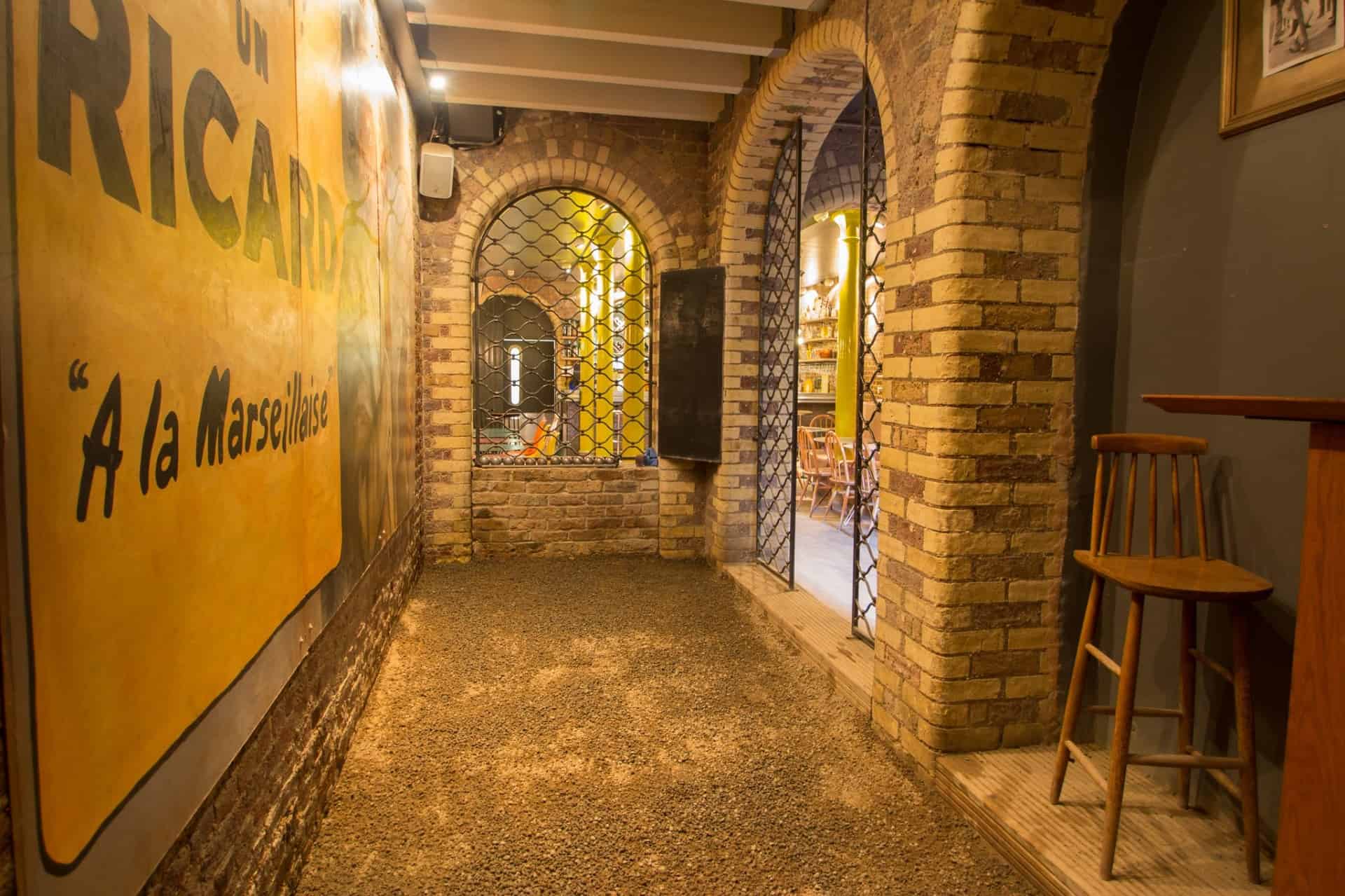 A basement cocktail bar with a simple menu of traditional Provençal snacks and a sizeable array of the region's prime anise-flavoured apéritif, pastis. They also have a gravelled indoor pétanque court, where the goal is to throw hollow metal balls as close as possible to a small wooden ball. Simple. Until you've tried the pastis, that is.
Details: 115 Chancery Lane, WC2A 1PP | Open Tues-Fri from 4pm, Sat from 5pm
–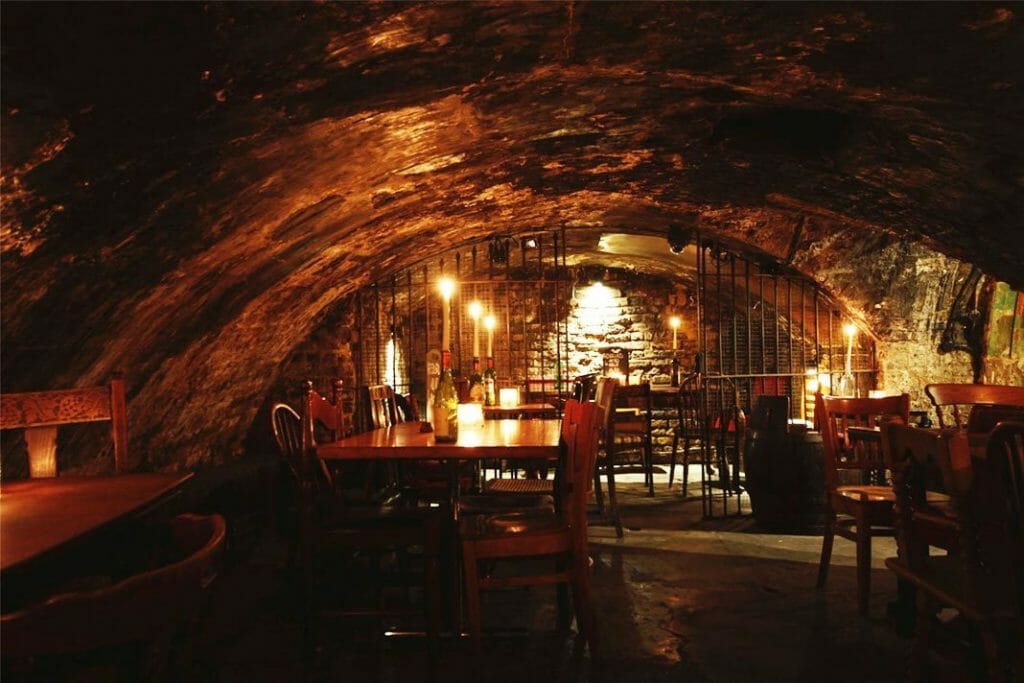 A crepuscular, subterranean, semi-circular cave carved from bedrock, and lit by candle light (and now a couple of festive strings of fairylights), Gordon's is the sort of place that you can escape underground and tuck yourself away in a corner to sample an award-winning wine list of unsuspectingly modern drops from both the classic regions of France to South America and beyond… and some of Gordon's 17 cheeses, evening tapas or Sunday roasts. READ MORE
Details: 47 Villiers Street, WC2N 6NE | Open Mon-Sat 11am-11pm, Sun 12-10pm
–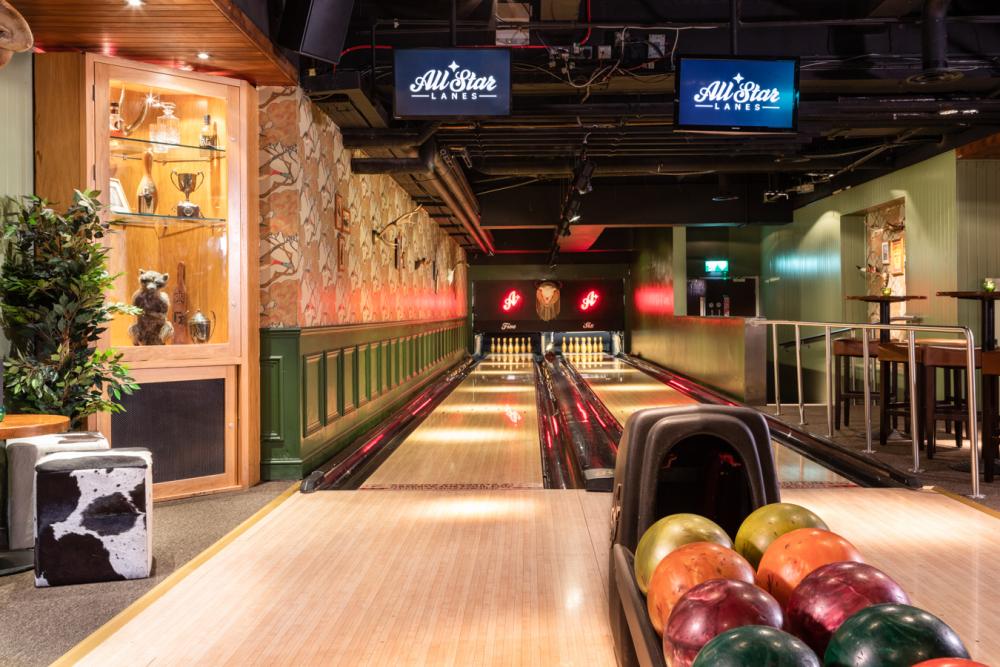 Bowling's great. Especially when you combine it with cocktails, non-sweaty shoes, a 1950's vibe, an authentic American diner, and a private karaoke room. READ MORE
Details: Victoria House, Bloomsbury Place, WC1B 4DA | Open weekdays from 3pm, Fri from 12pm, weekends from 11am-late (2am on Fri & Sat nights)
–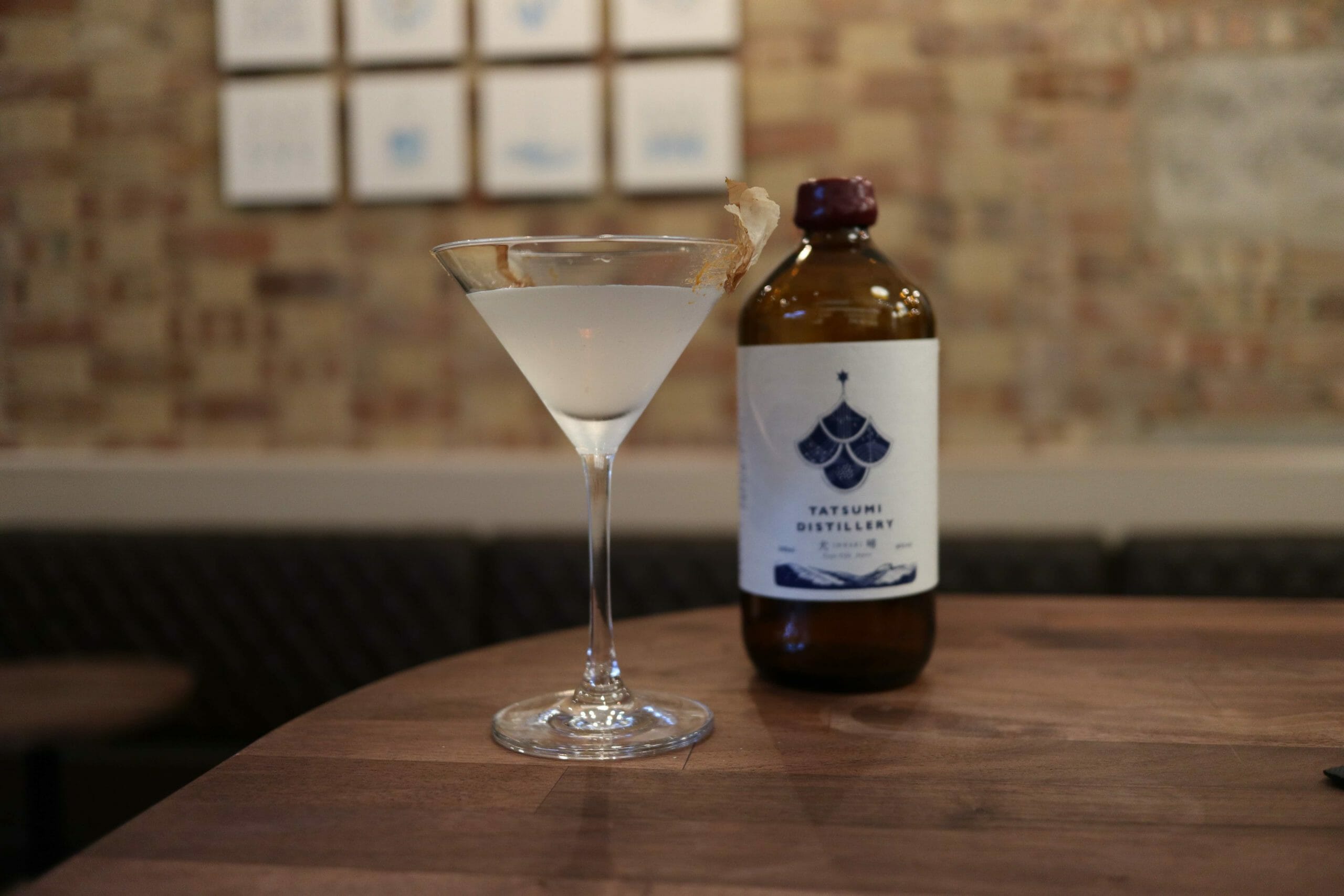 A relaxed, minimalist sake bar with an impressive roster of rice wine organised by flavour profile on the menu. If you're not a seasoned sake drinker, you can kick off with a cocktail – and if you find something you like, you can take it home from the bottleshop. Plus, there's some mouthwatering Japanese bar bites on offer, including sake-battered chicken karaage. READ MORE
Details: 7 Maiden Lane, WC2E 7NA | Open Tues-Sun, 12pm-late
–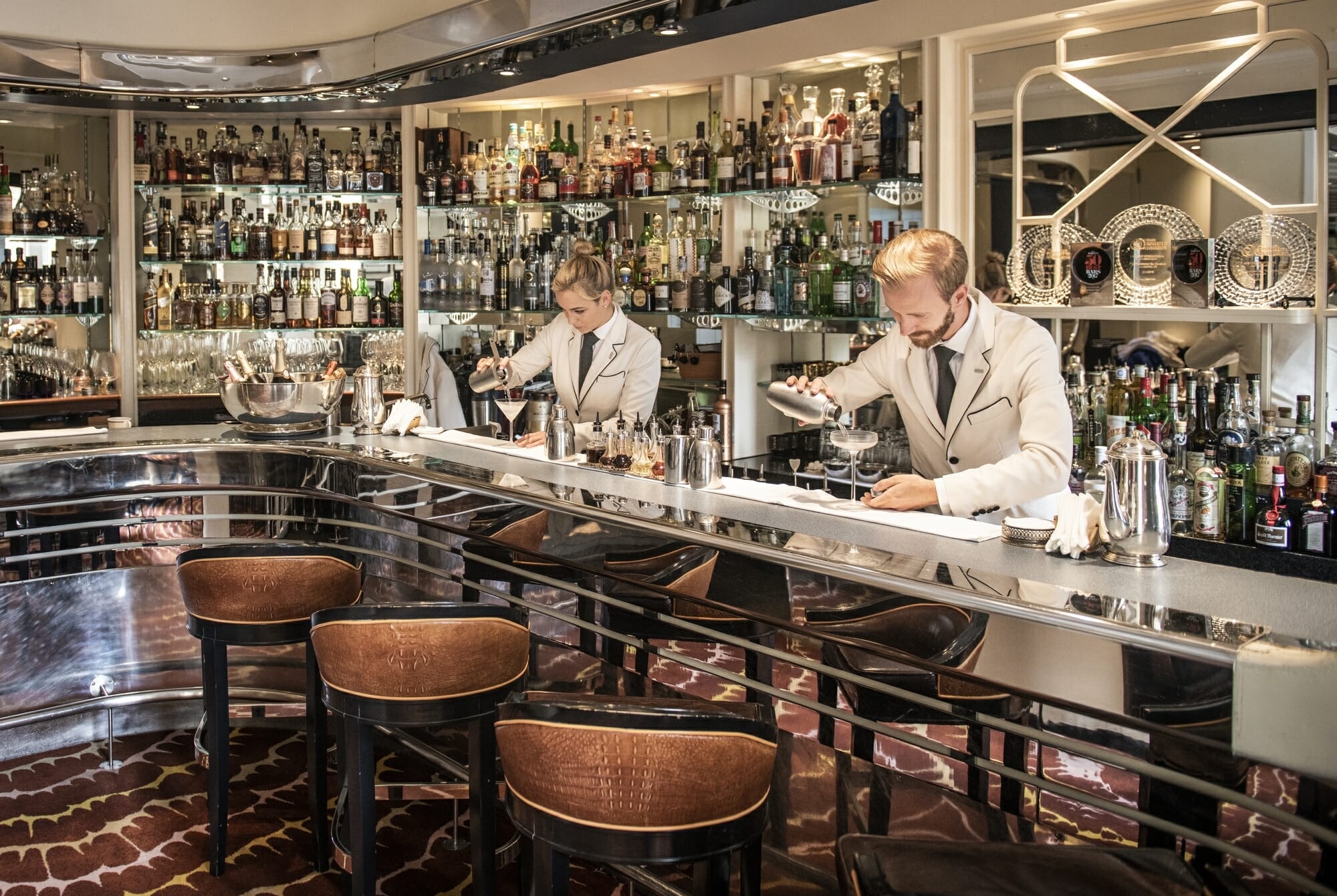 If you're after a classic cocktail, The American Bar at The Savoy is probably the place that invented it. We're not exaggerating. Legendary bartender Harry Craddock's classic cocktails (most of which feature in "The Savoy Cocktail Book" that he wrote during his spell as head barman throughout the 1930s) are still served there, with the nightly musical backdrop provided by a tuxedo'ed crooner tinkling on the ivories. And it's not just one of the best bars in Covent Garden… it's currently ranked 5th in the world. READ MORE
Details: The Savoy Hotel, Strand, London WC2R 0EZ | Open 11.30am (12pm Sundays) – midnight
–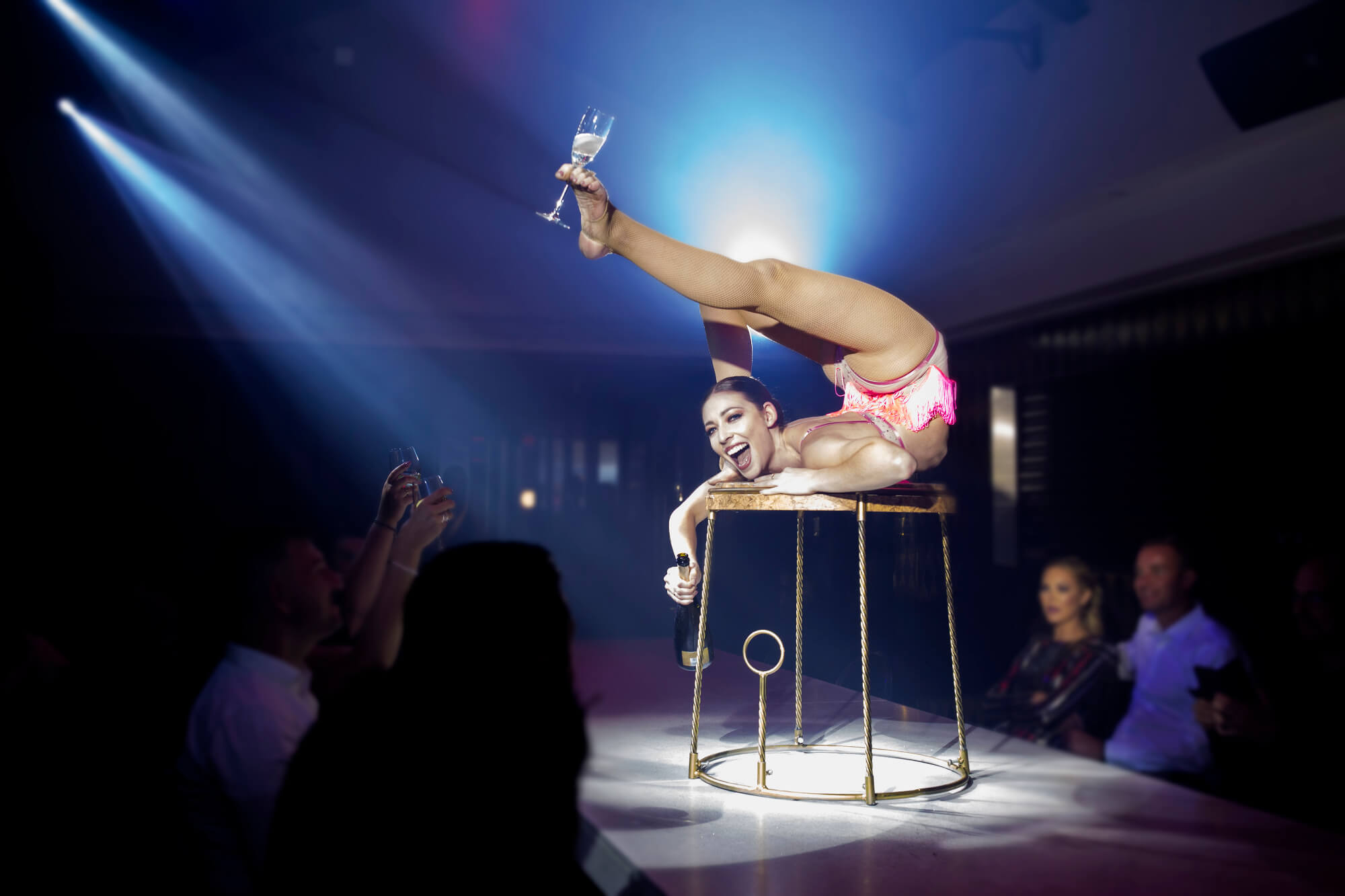 Circus is technically a restaurant, but it's not the food that you come here for (however good it is). You come here for the fire-eaters, acrobats, trapeze artists, and ballet dancers who will gracefully weave their way between, over, and on top of the tables. And you can watch them just as easily sipping on a Willy Wonka's Secret (with chocolate, whisky and blowtorched marshmallow). READ MORE
Details: 27 – 29 Endell Street, WC2H 9BA | Open Tues-Fri from 6pm, Sat from 4pm
–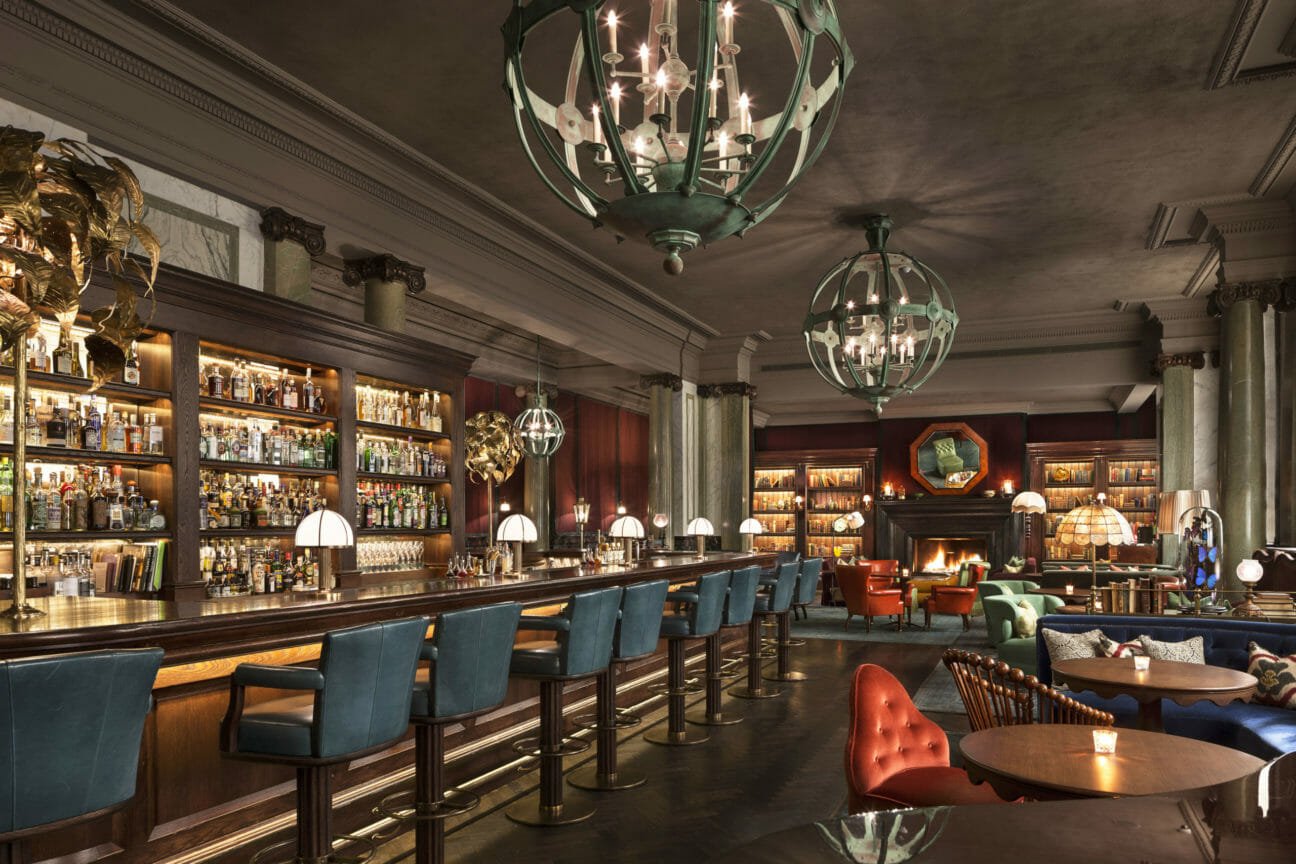 This drawing room-meets-gentlemen's club style cocktail lounge displays a collection of Gerald Scarfe's satirical paintings, alongside over 1,000 antique books. A short-but-sweet menu of just 16 cocktails includes a number from Scarfe himself, and is backed up by a selection of over 200 single malt whiskies, over 60 gins, and a live jazz band most evenings from 8pm (9pm Thurs-Sat). READ MORE
Details: Rosewood London, 252 High Holborn, WC1V 7EN | Open daily from 4pm
–
Compagnie des Vins Surnaturels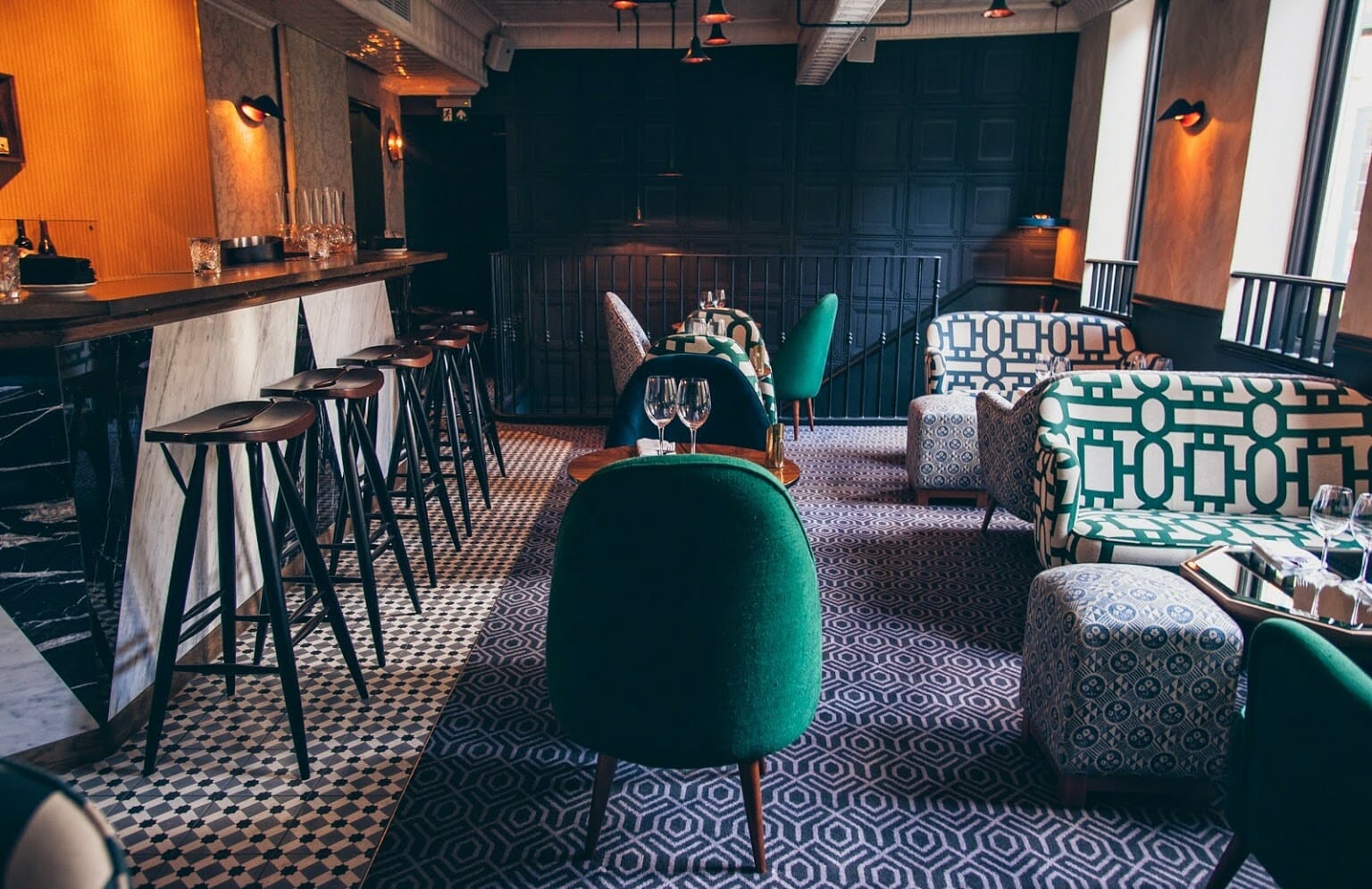 Strangely for a bar named after "supernatural" wines…
…they don't serve spirits.
What they do serve, however, is a collection of carefully selected Old World wines by the glass and bottle, including a succinct selection of port and madeira wines, all of which you can enjoy alongside cheese, charcuterie and small plates like scallop with Jerusalem artichoke. You can even order a glass of 'mystery wine', which – if you can somehow identify it – will win you a bottle.
Details: 8-10 Neal's Yard, WC2H 9DP | Open daily midday-midnight
–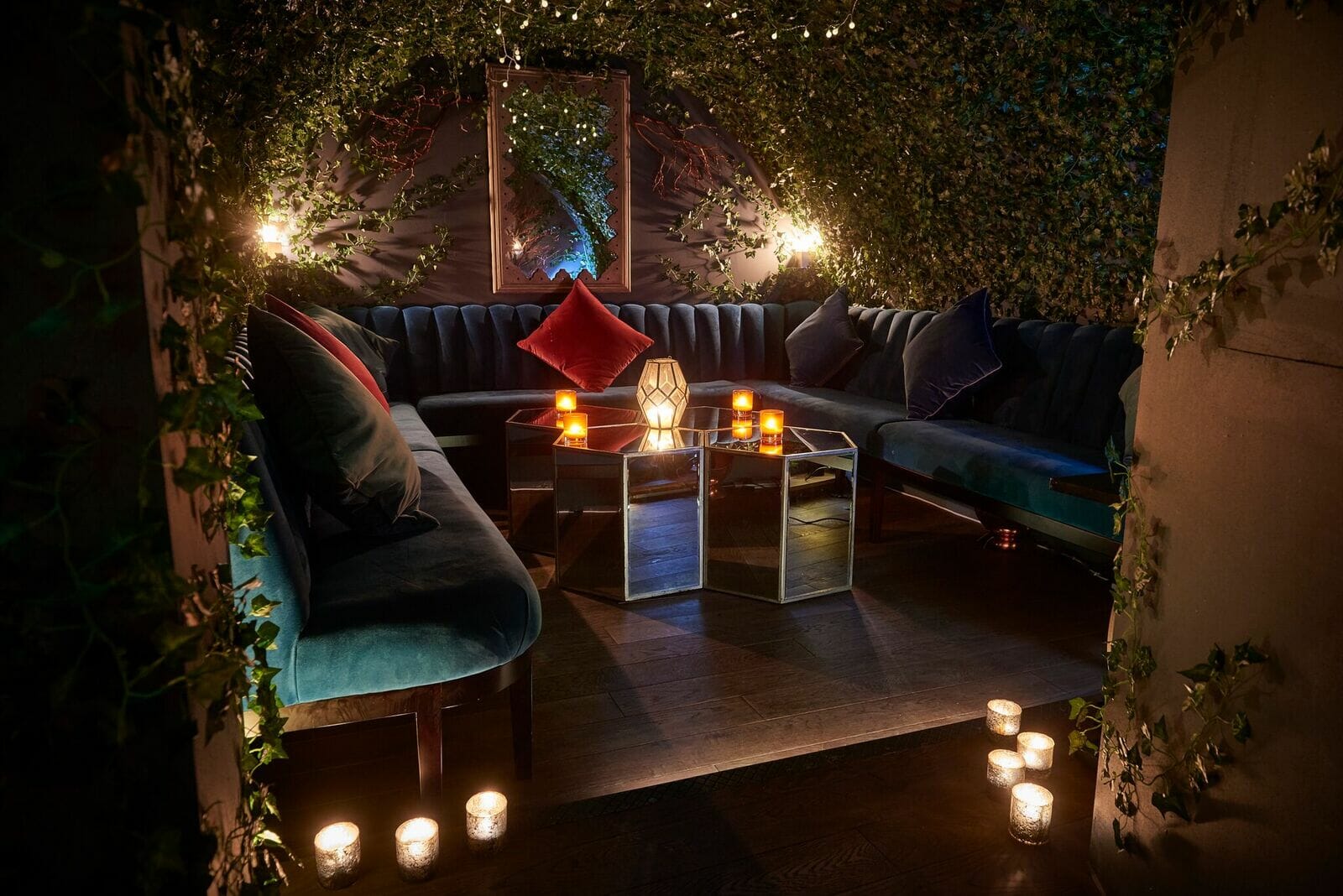 Set beneath inventive restaurant, Frog by Adam Handling, you'll find Adam's other half – Eve. Beautifully decked out with leafy alcoves and stained glass panels, it's a suave space that serves mind-bending concoctions like the frozen cube of Black Russian… onto which you'll pour a White Russian to allow the flavours to gradually shift. READ MORE
Details: 35 Southampton Street, WC2E 7HE | Open Mon-Sat from noon-late
–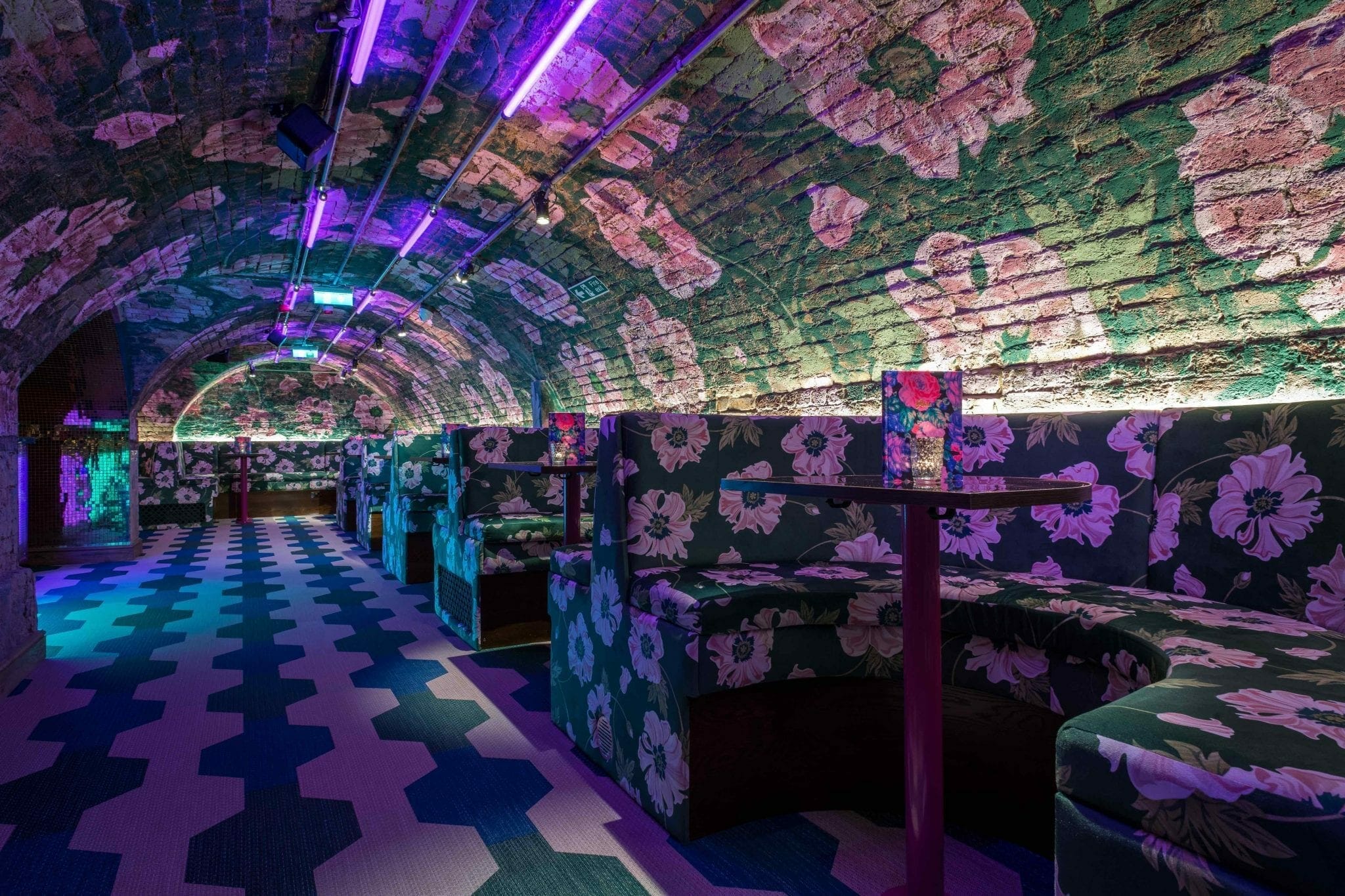 If you wake up the next morning to find your feet worn out from dancing, a receipt for a Five Dollar Shake (you know, that cocktail sundae made with Kahlua, banana liqueur, chocolate liqueur and cream) and a photo of you stuffing your face from your own personal doughnut wall… Blame Gloria.
Details: 20 Bedford Street, WC2E 9HP | Open daily from 4pm (2pm Sat)
Last Updated: 11th December 2018
---
Partial to a tipple? Peruse all our recommendations of great bars in London