Think the restaurants in central London are there solely to cater to tourists? Then the only thing you'll be eating are your words.
Here are 15 great places to eat in Covent Garden that you absolutely can't miss:

Frenchie
Frenchie is one of the best restaurants in Paris. So it makes sense that this second branch, over in Covent Garden, isn't too shabby either. It's brought more than a soupçon of Parisian charm with it, in the form of parquet floors, soft vintage globe lighting and smooth marble counters – a suaveness you'll also find in the menu. Expect English ingredients incorporated into dainty French cuisine, like Cornish brill with pan-seared gnocchi, girolles and ceps; and duck breast with Mirabelle plums, apple, black pudding and sage – all with one of the city's best wine selections to boot… READ MORE
Details: Open daily 12-2.30 (3pm Sun), 5.30-10.30pm | 16 Henrietta Street, WC2E 8QH | ££££
_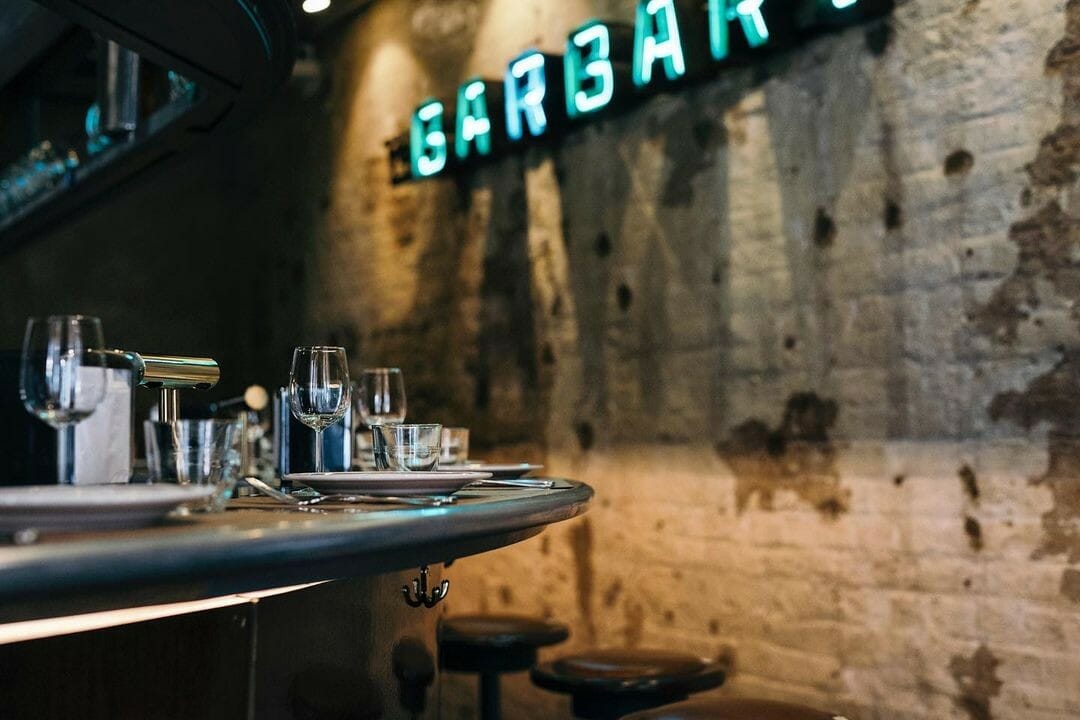 Following up one of the best received restaurants in London (The Palomar) is tough. But The Barbary makes it look easy. All they had to do was pick a good spot (the colourful nook that is Neal's Yard), do that spot justice on the inside (achieved via low-key, bare cement walls left from the previous tenants, and a smooth, zinc horseshoe dining bar), riff on the cuisine that brought their debut so much acclaim (here, it's inspired by the Barbary Coast – Morocco, Algeria, Tunisia and Libya), and do it really well. Which, luckily, they have done. READ MORE
Details: Open daily 12-10pm (9.30pm Sundays), with a break in service weekdays 3-5pm | 16 Neal's Yard, WC2H 9DP | ££££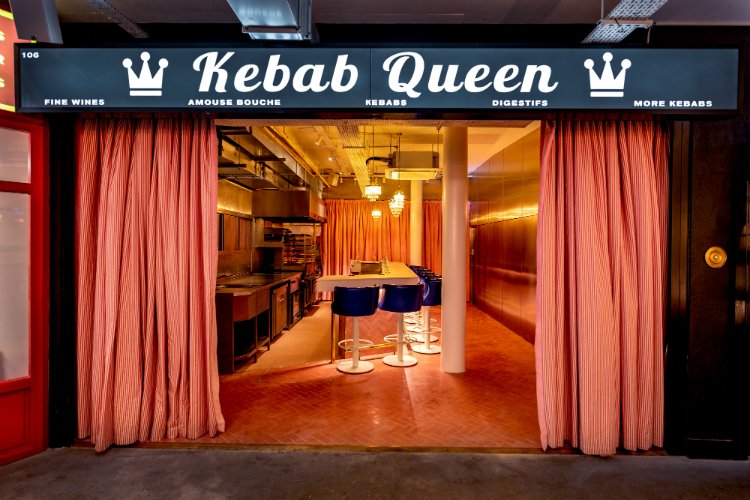 Hidden away behind a floor-length, pastel pink curtain in Covent Garden is, no doubt, London's poshest and prettiest kebab shop. It's essentially a highly-polished restaurant kitchen, with a small central bar. Here a posse of critically-acclaimed chefs, headed up by Manu Canales (previously the sous chef at two Michelin Star Le Gavroche) serve up the likes of  rum-aged, spit roast Fesenjan duck and BBQ'd Foie Gras Kebabito…direct off the countertop. READ MORE.
Details: Open Wednesday-Saturday | Mercer's Walk, Covent Garden, WC2H 9QE | ££££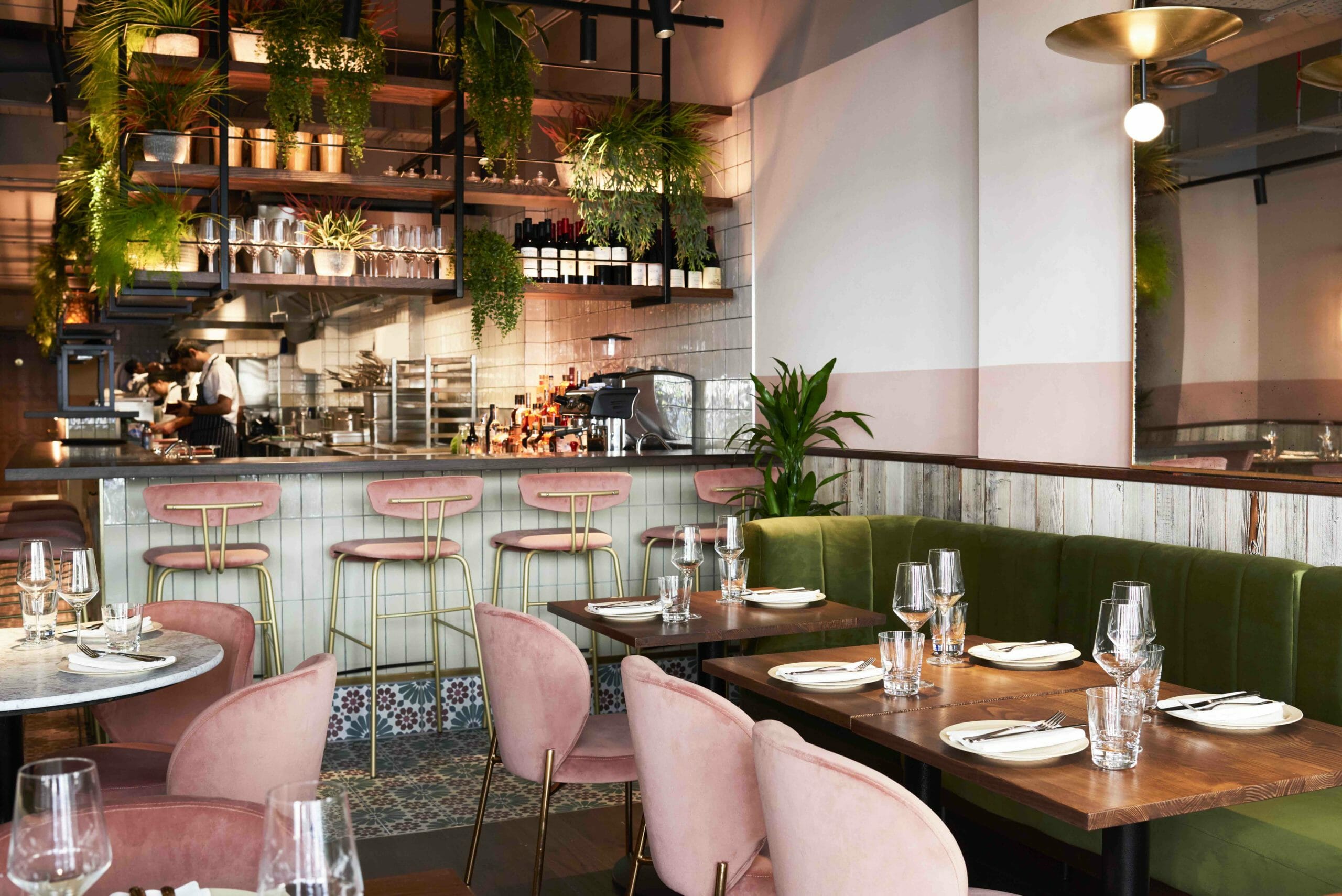 With ex The Palomar Head Chef Jeremy Borrow at the helm, it's no surprise this pink and pistachio beauty – serving up picture-perfect Modern Iranian fare – has quickly become one of Covent Garden's all time best restaurants. READ MORE.
Details: Nutshell is open for dinner Tues-Sat, plus lunch Tues-Fri and brunch on weekends | 30 St Martin's Lane, Covent Garden, WC2N 4ER | £££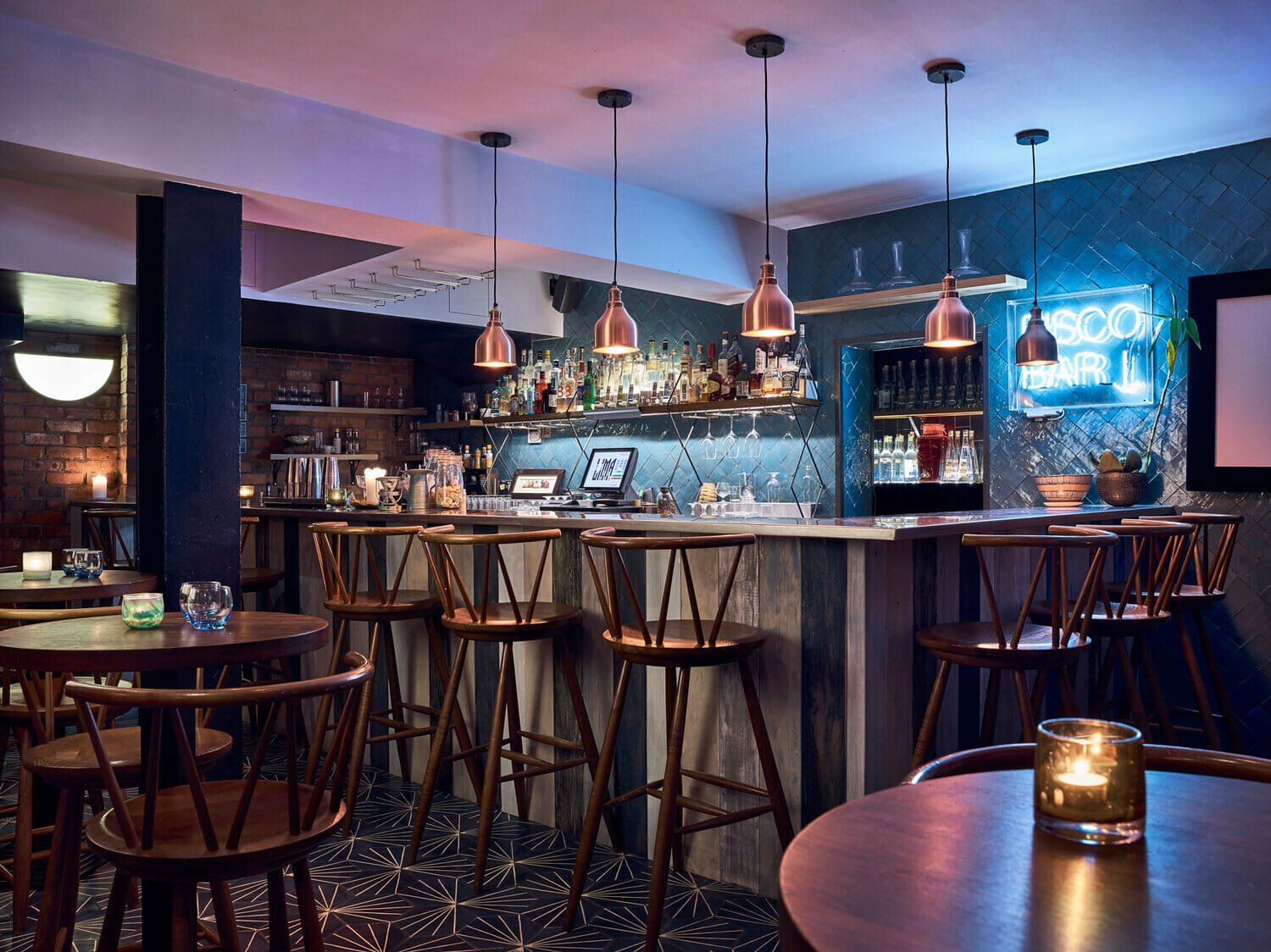 Set inside the airy HQ of what used to be one of London's leading stained glass manufacturers, Lima The Sequel's serving up ambitious, colourful dishes largely made up of mysterious Andean ingredients which – unless you're familiar with cherimoya and maiz morado – you've probably never heard of. READ MORE
Details: Open daily 12-10.30pm (9.30pm Sun) | 14 Garrick Street, WC2E 9BJ | ££££


Parsons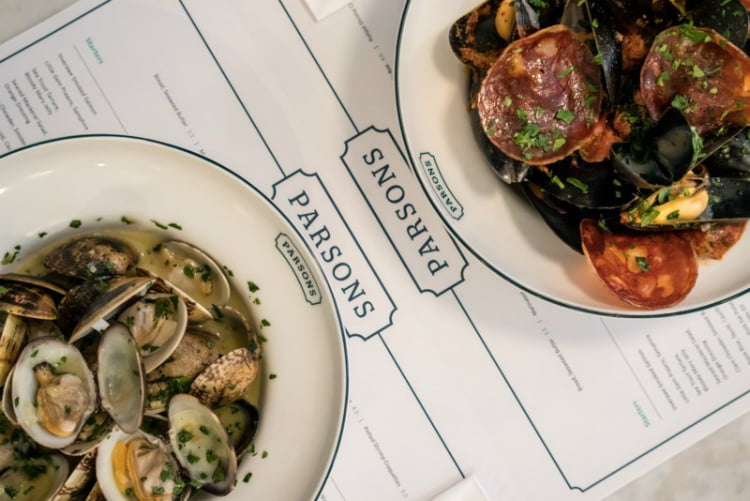 Oyster spots generally shuck. But Parsons is an adorable, dateworthy little eatery coming to you from the team behind The 10 Cases. Tucked away on Endell Street, it's a little oasis in the madness of Covent Garden, with intimate tables, beautifully-cooked seafood and plenty of wine to settle in to an evening with. READ MORE
Details: Open Mon-Sat, 12-2.45pm and 5-11pm | 39 Endell Street, WC2H 9BA | £££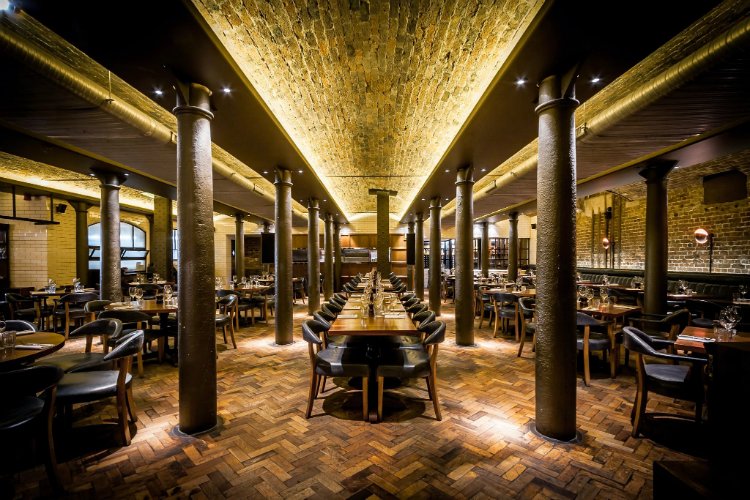 Perhaps no restaurant has so rapidly become enwoven into the fabric of the London restaurant scene as Hawksmoor, whose second branch sits underground on a Covent Garden side street. You'll find juicy steaks (Yorkshire Longhorn, sold by weight from the blackboard), classic cocktails (each one has a small biography printed in the menu), excellent sides (the fries are cooked in beef dripping, or course), and gorgeous interiors (it's like stepping into the very finest restaurant the '30s could provide). READ MORE
Details: Open weekdays 4.30-10.30pm (11pm Fridays), Sat 12-11pm, Sun 12-9.30pm | 11 Langley Street, WC2H 9JG | ££££

–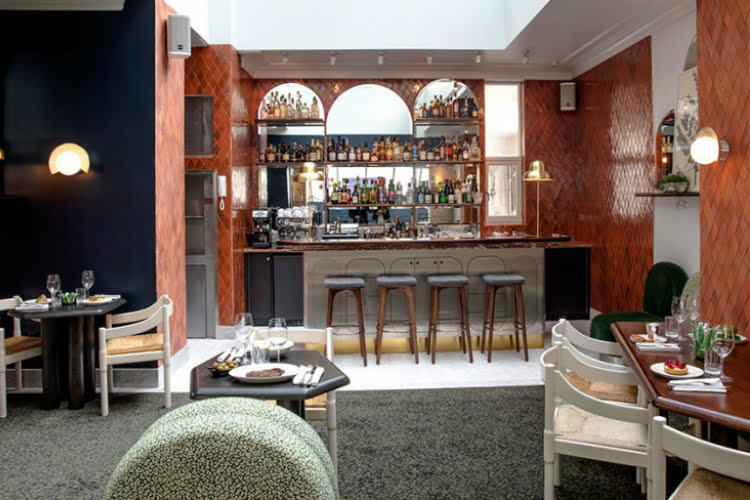 As you'd expect from the trio behind the Experimental Cocktail Club, the Henrietta Hotel and its restaurant is a work of art, with beautiful retro furnishings and plush copper, navy and rose accents. And the dishes – a whirl of Basque, Corsican and French influences, composed by chef Sylvain Roucayrol – are just as beautiful. READ MORE
Details: Open daily | 14 – 15 Henrietta Street, WC2E 8QH | £££

–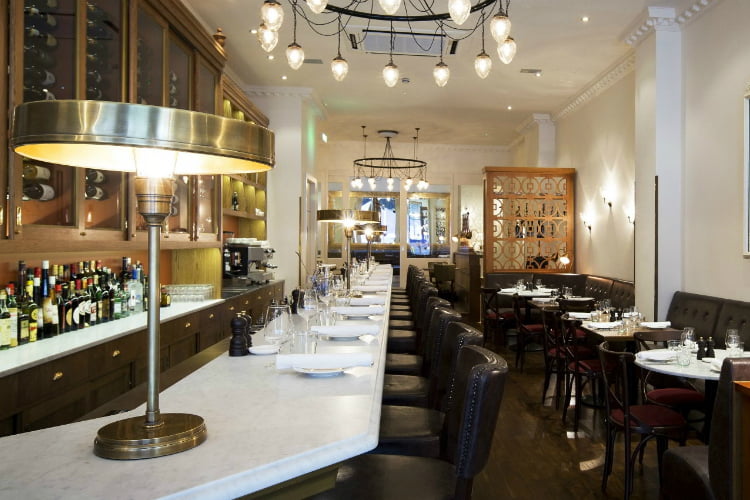 Despite being deeply polished and sophisticated, this is essentially the 'Jeans' label to Angela Hartnett's Michelin-starred flagship, Murano. Which means for a remarkably decent price tag you can score unbelievably delicious Italian grub, in a totally dateworthy setting. READ MORE
Details: Open Mon-Sat 12-11pm, Sun 11.30am-4pm | 34-36 Tavistock Street, WC2E 7PB | £££
–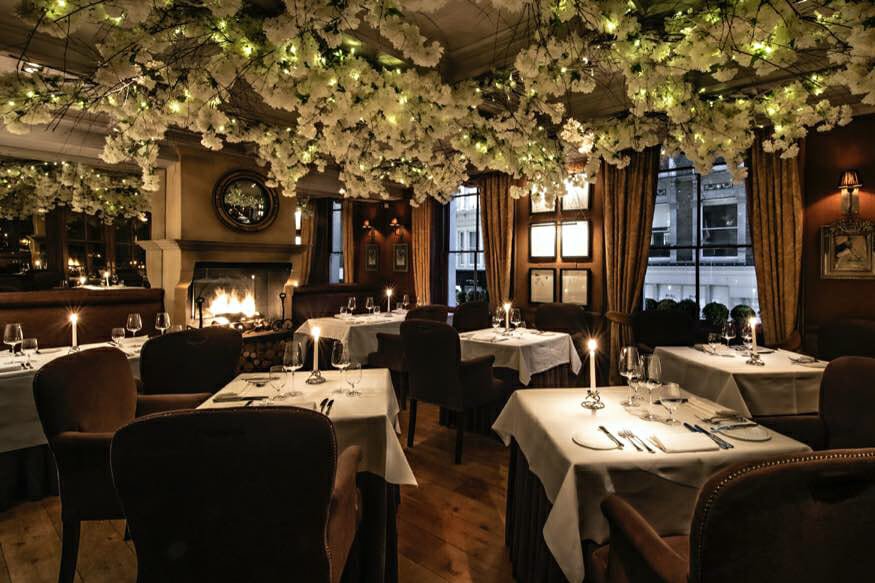 Thanks to its flower-laden ceiling, Clos Maggiore is consistently voted as the most romantic restaurant in London. And if the beautiful decor doesn't do it for your date, then this dessert certainly will. READ MORE
Details: Open daily 12-2.30pm and 5-11pm (10pm Sundays) | 33 King Street, WC2E 8JD | ££££
–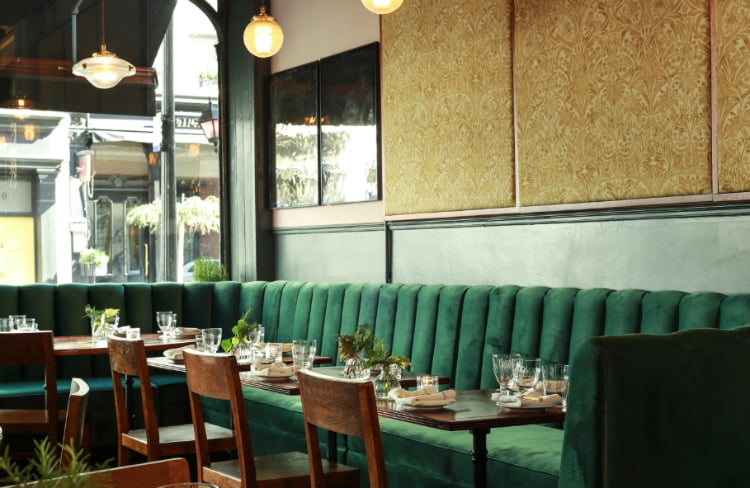 Cora Pearl was a renowned 19th century courtesan who accrued vast amounts of wealth, jewellery and clothing as mistress to society's elite. And now she's gone and got herself a Covent Garden restaurant, too. A follow up from the Kitty Fisher's team, it's an elegantly designed spot serving up a concise menu of Modern European dishes… READ MORE
Details: Open Tues-Sat 12-2.30pm, 5.30-10.45pm, Sun 12-3.30pm | 30 Henrietta Street, WC2E 8NA | £££
–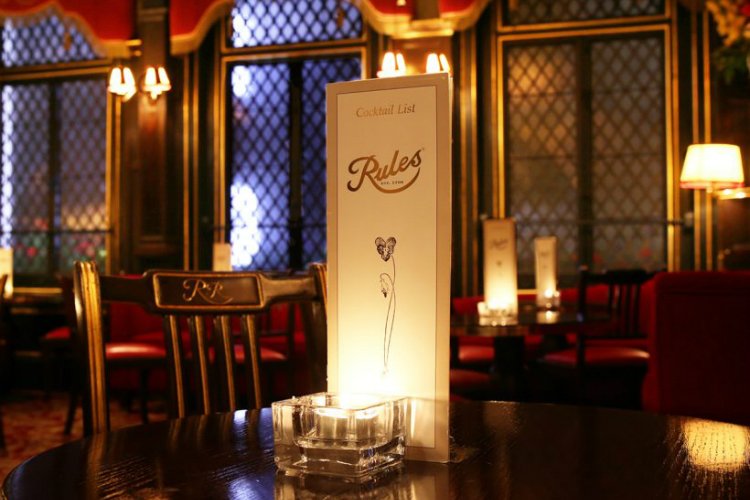 You might know Rules as the self-proclaimed oldest restaurant in London. Established by Thomas Rule in 1798, it serves hyper-modern Asian fusion cuisine traditional British food. But it hasn't made it this far by refusing to yield to new ideas, and although the menu involves classic game pies, puddings, and roasts, they're throwing in new & inventive ingredients like pomegranates and dandelion, and there's a top notch cocktail bar, too. READ MORE
Details: Open Sun-Weds 12-10.45pm, Thurs-Sat 12-11.45pm | 35 Maiden Lane, Covent Garden, WC2E 7LB | ££££
–
–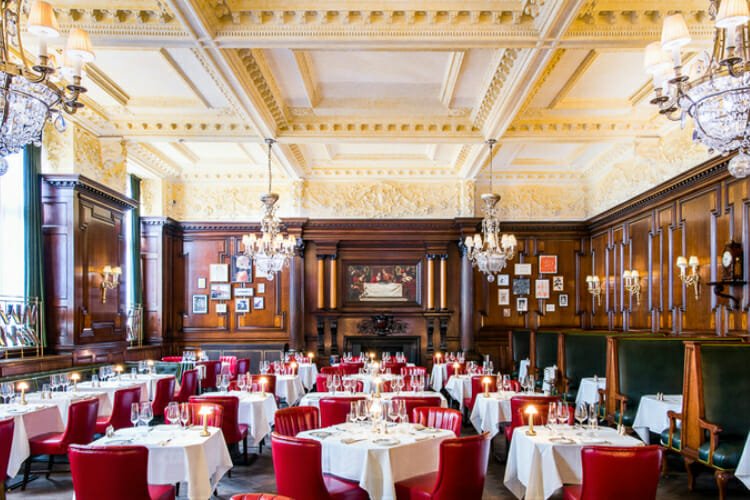 Chess is already a pretty slow-moving game. But in 1828 – when Simpson's first opened as a chess club called The Grand Cigar Divan – games were played against people in other coffee houses, with runners in top hats dashing between the two to exchange moves. Over 150 years later, Simpson's retains its reputation for outstanding British food, old-school luxe and polished hospitality (though never in an overbearing or intimidating way). Roasts are wheeled to diners on silver domed trolleys, to be carved table-side, alongside elegant seafood, classic sides, and indulgent desserts – the perfect place for a special occasion.
Or a chess match.
Details: Open weekdays 12-2.30pm and 5-11pm; Saturdays 12-11pm, Sundays 12-8pm | Simpson's in the Strand
100 Strand, WC2R 0EW | ££££
–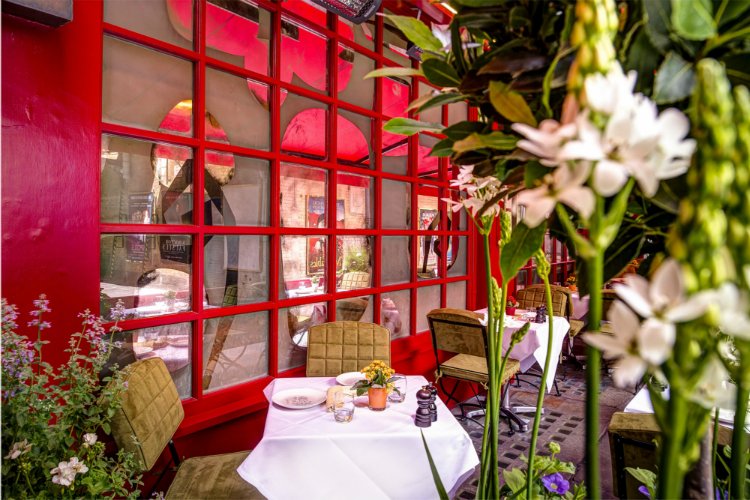 Tucked discreetly away from Leicester Square down a little side-street by Wyndham's Theatre, Sheekey's decor is elegant and unfussy, leaving the spotlight to shine on the excellently sourced and prepared seafood, from melt-in-the-mouth stone bass with prosciutto, to razor clams served in their long shell, to the oysters they've been famed for since they opened in 1890. READ MORE
Details: Open Mon-Sat 12-3pm, 5-12am; Sun 12-3.30pm, 5.30-10.30pm | 28-32 St Martin's Court, WC2N 4AL | ££££
–
Hopefully, Barrafina's extraordinary reputation precedes it. If not, allow us to give you a very brief rejoinder… Imagine walking into a scleral-white, cozy eatery packed with stainless steel, marble and mirrors, and sitting down at an open kitchen bar where London's most prestigious tapas team are plating up a colourful mixture of contemporary and traditional Mallorcan and Catalan tapas dishes… READ MORE
Details: Open Mon-Sat 12-3pm and 5-11pm, Sun 1-3.30pm, 5.30-10pm | 43 Drury Lane, WC2B 5AJ |££££
–
Last updated: 15th Feb 2021 | Main image: Clos Maggiore
–
---
Liked exploring these fine Covent Garden restaurants? Time to discover the best bars, too