It can be hard to find a date spot in Soho that's casual, yet impressive.
Modest, and glamorous.
Quirky, but reliable.
Especially as Pizza Express is always packed on a Friday.
So we've taken the liberty of putting together a comprehensive list of the best ways to while away an evening in the company of someone you like – so behold, the best date ideas in Soho…
–
Share a candlelit dinner at Andrew Edmunds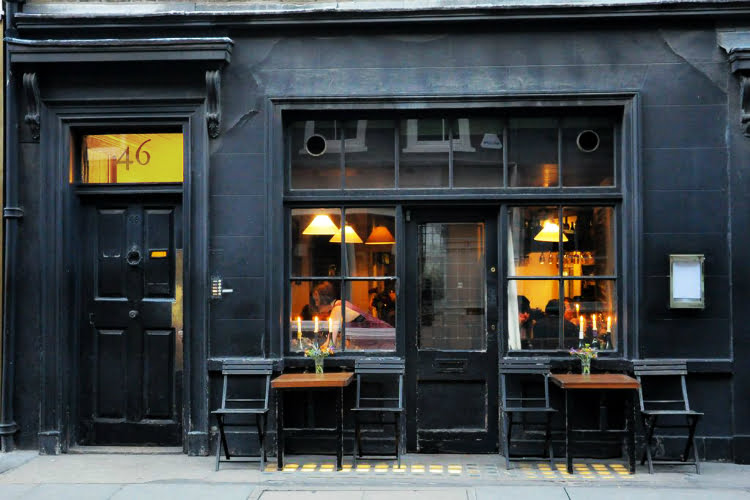 This 18th century townhouse has been rolling out romance for the last 30 years – we're talking candles, good food, even better wine… Caution: May set an irrevocably high bar for the following dates. 
Details: Open daily until 10.45/10.30pm (Sun) | 46 Lexington Street, W1F 0LP
–
Go On A Central London Ice Cream Crawl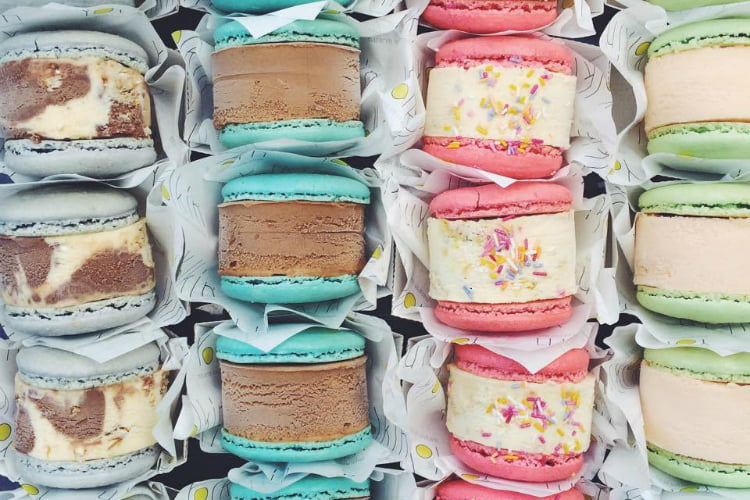 It involves ice cream macaron sandwiches, liquid nitrogen-forged ice cream, and fried Horlicks ice cream.
–
Build a picnic at Lina Stores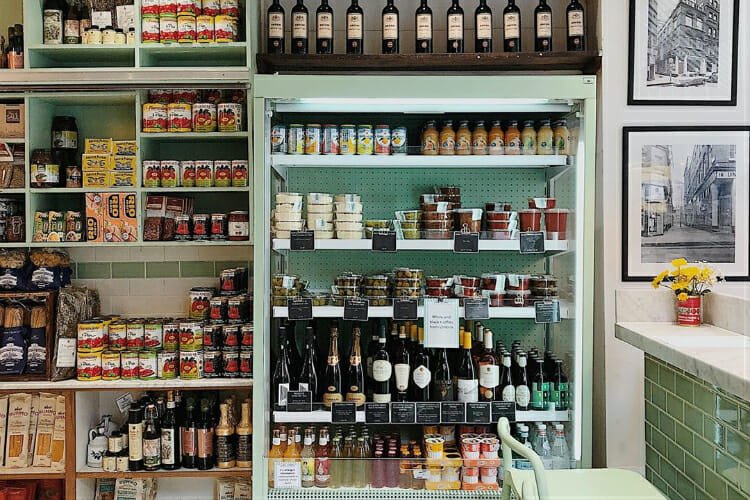 Stock up on cheese, salumi, cannoli and a crisp bottle of Italian white, then make for Soho Square.
Details: Open daily 10am-8pm (11am-6pm Sun) | 18 Brewer Street, W1F 0SH
–
Catch an exhibition at The Photographers' Gallery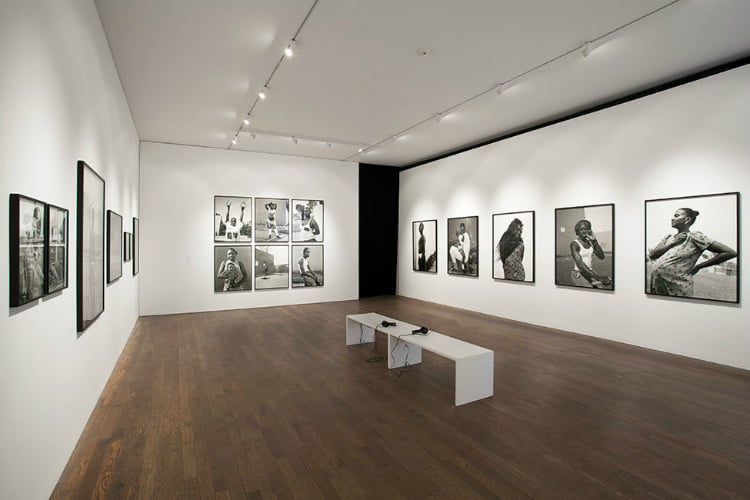 And if it goes well, turn it into a central London art crawl.
Details: Open daily till 6pm (8pm Thursdays), free after 5pm | 16 – 18 Ramillies Street, W1F 7LW
–
Cosy up in Blanchette, speak as much French as you can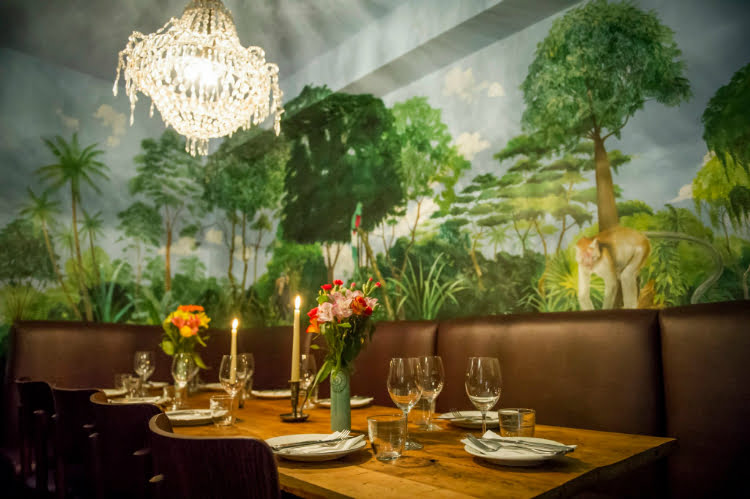 Tuck into sharer plates of mouthwatering French cuisine, and let the candlelight, fresh wildflowers and exposed brickwork do the talking. Hey presto, no awkward silences.
Details: Open until 11pm Mon-Sat and 9pm Sun | 9 D'Arblay Street, W1F 8DR
–
Get blind drunk at The Blind Pig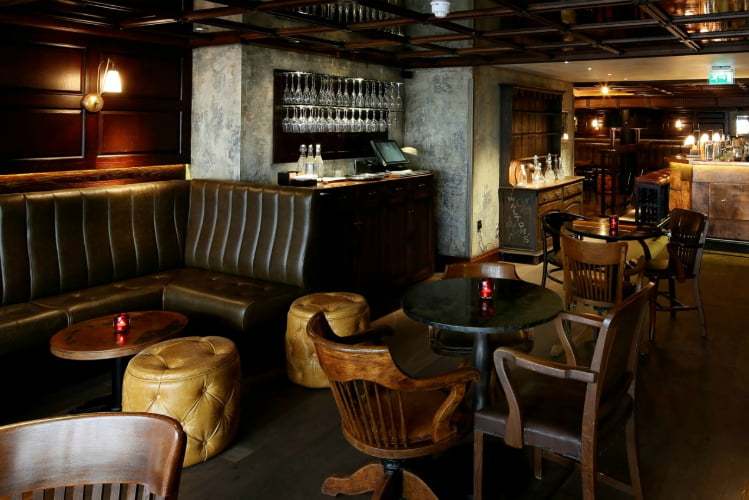 We're kidding, obviously. You should drink responsibly. And in this low-lit speakeasy, responsibility comes in the form of Pea-T cocktails with peated whisky, sugar snap cordial and botanical mixer.
Details: Open until midnight, Mon-Sat | Beneath the optician sign, 58 Poland Street, Soho, W1F 7NR
–
Get the blues at Ronnie Scott's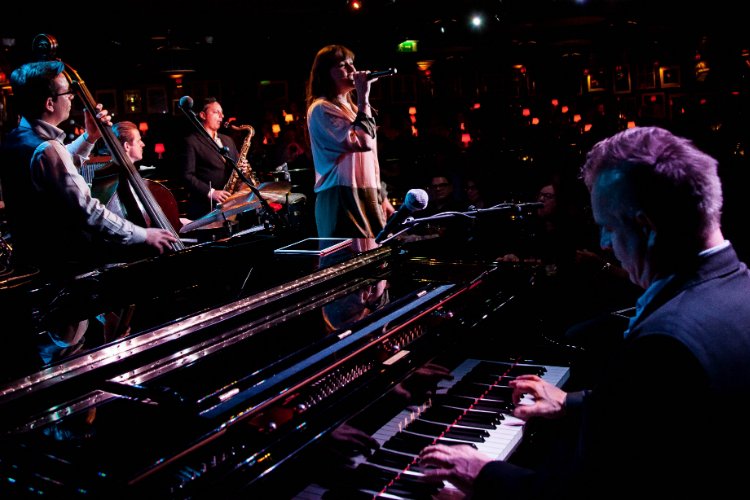 You can tell a date's gone well when it ends with the blues… As long as they're the type being played by the exceptional jazz musicians at Ronnie Scott's. Head upstairs afterwards to cut a rug in front of the upbeat swing and salsa bands.
Details: Open 6pm-3am Mon-Sat, occasional Sundays until midnight | 47 Frith Street, W1D 4HT
–
Take in a show at Soho Theatre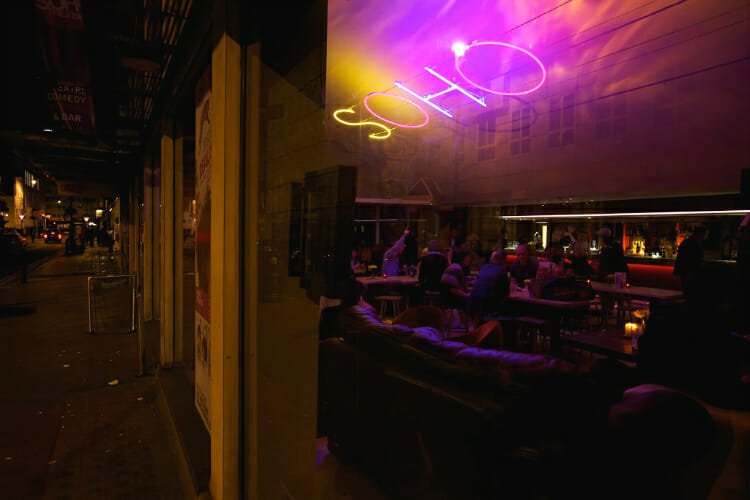 Not that kind of Soho show. Instead, take your pick from the new writing and gigs from up-and-coming comedians down at the Soho Theatre.
Details: Bar open until 11.30pm Mon-Thurs, midnight Fri & Sat | 21 Dean Street, W1D 3NE
–
Sip cocktails overlooking Regent Street at Aqua Kyoto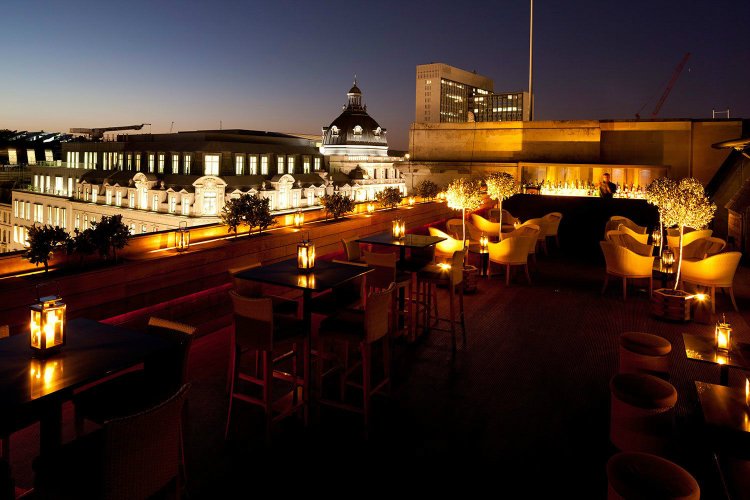 And book up front row seats at the sushi dining counter inside.
Details: Bar open daily, restaurant open Mon-Sat | 30 Argyll Street, W1B 3BR
–
Go behind the curtain at La Bodega Negra
Ideal first date material, simply for the fact that if you can persuade someone you barely know to follow you into what appears to be a Soho sex shop and down into its dark, subterranean depths – you're probably meant to be.
Details: Open Mon-Tues until 11pm, Wed-Sat until 1am and midnight Sun | 9 Old Compton Street, W1D 5JF
–

Spend an entire evening at Brasserie Zedel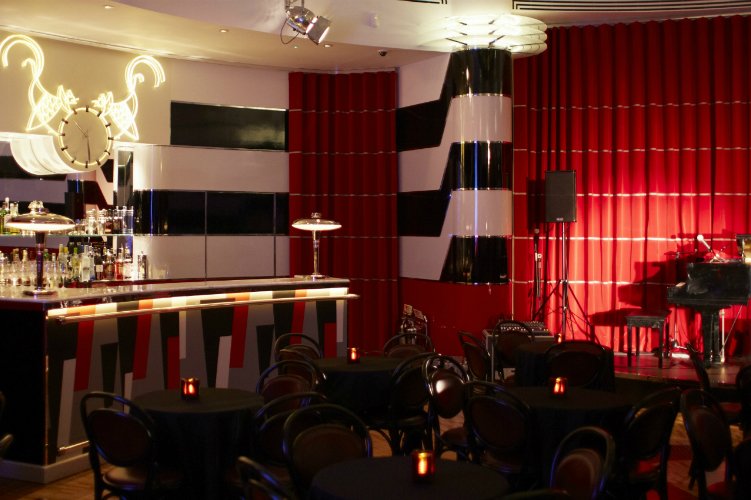 The perfect date night tied up in one time and travel-efficient package. Tucked beneath Piccadilly Circus is a cavernous time capsule, with a 1930s cocktail bar, gold-lacquered turn-of-the-century French brasserie, and a cabaret, music and comedy venue all under one roof.
Details: Open until midnight Mon-Sat and 11pm Sun | 20 Sherwood Street, W1F 7ED
–

Have pudding for dinner at Basement Sate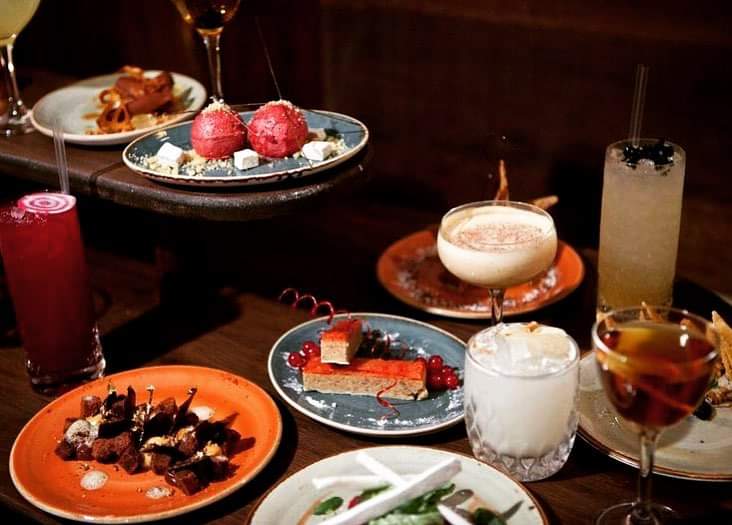 Because pudding and cocktails are the key to anyone's heart. And if it's not, at least you know early on that this is not going to work.
Details: Open until 1.30am Tues-Sat and midnight Mon & Sun | 8 Broadwick Street, W1F 8HN
–

Dress up '40s style, and go back in time at Cahoots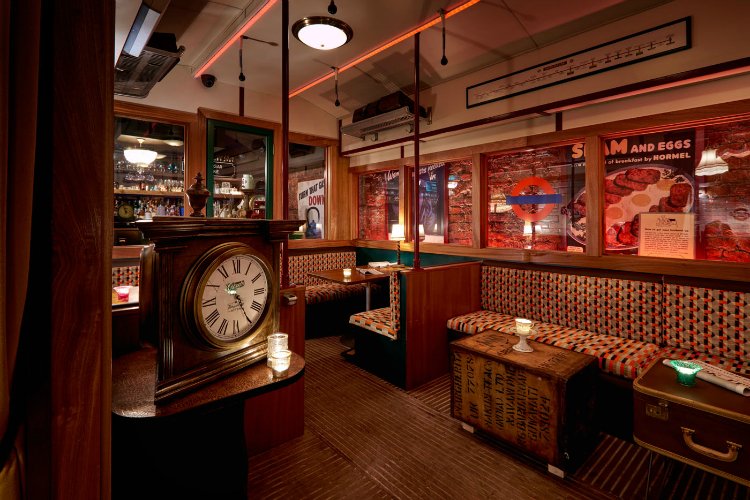 The baby boomer generation obviously did something right when it came to romance, so follow in their footsteps down at 1940s cocktail den Cahoots, replete with a retro train carriage and live swing dancing.
Details: Open until 1am Mon-Wed, 2am Thurs, 3am Fri-Sat and midnight on Sun | 13 Kingly Court, W1B 5PW
–

Step behind the bookcase at Milroy's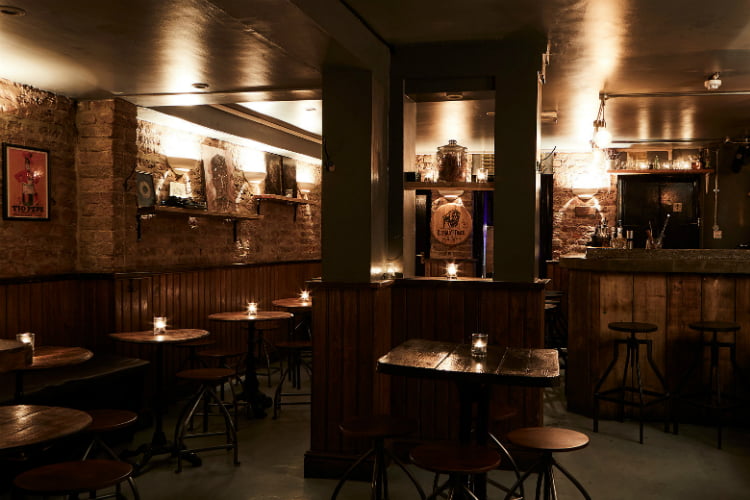 Leading your unsuspecting date behind a bookcase, down a staircase and into a subterranean vault is whisky business – because this is Milroy's hidden bar, making use of the rare and exclusive whiskies stocked in their traditional store above. SEE MORE LONDON SPEAKEASIES
Details: Open until 11pm Mon, midnight Tues-Sat | 3 Greek Street, W1D 4BD
–

Get starters, mains, and dessert at one of the best restaurants in Soho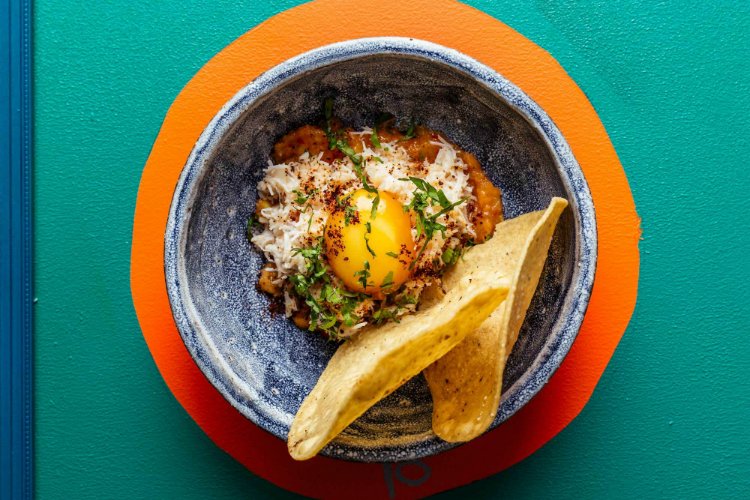 We might have a few suggestions here…
–

Go on a cocktail crawl at the best bars in Soho!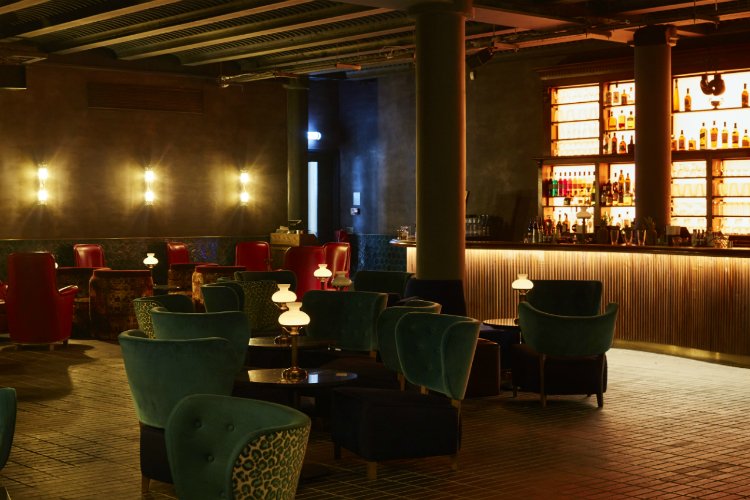 We might have a few suggestions here too…
–

Push the Champagne button at Bob Bob Ricard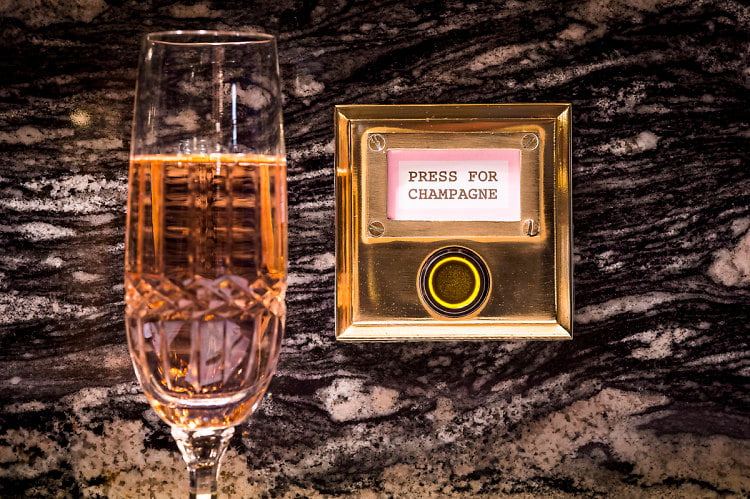 A meal here is like a Derren Brown experiment in resisting the urge to compulsively push the Press for Champagne button. Unless you've previously established that your date is a secret millionaire, in which case knock yourself out.
Details: Open until midnight Sun-Thurs and 1am Fri-Sat | 1 Upper James Street, W1F 9DF
–

Attempt a duet at Lucky Voice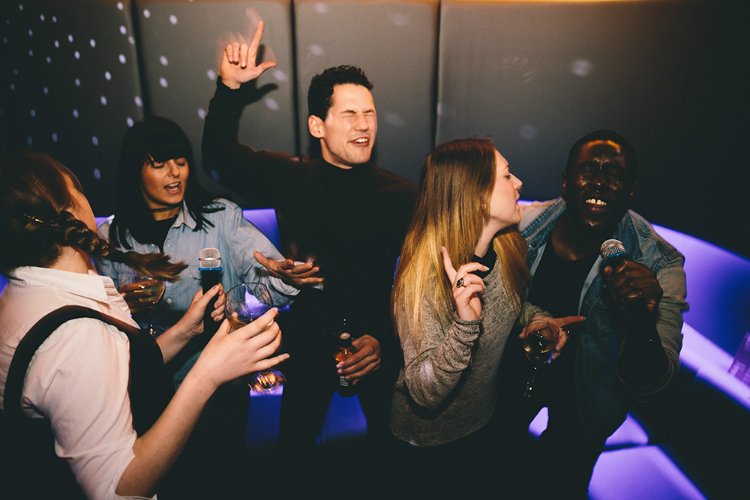 No matter how tempting it is to put on your most charming, witty and erudite persona on a first date, it's always best to just be yourself. And if that means screeching along to Livin' On a Prayer, then so be it.
Details: Until midnight Sun-Mon, 3am Tues-Thurs and 4am Fri-Sat | 52 Poland Street, W1F 7NQ
Last Updated: 30th May 2019 | Main image: Cahoots
---
Looking for more date ideas in Soho and beyond? Check out our tome of 100 London Date Ideas