Nudge Reader, meet South London's best restaurants.
South London's best restaurants, meet Nudge Reader.
You guys are going to get on.
FRESH, HAND-MADE PASTA THAT WON'T BREAK THE BANK: PADELLA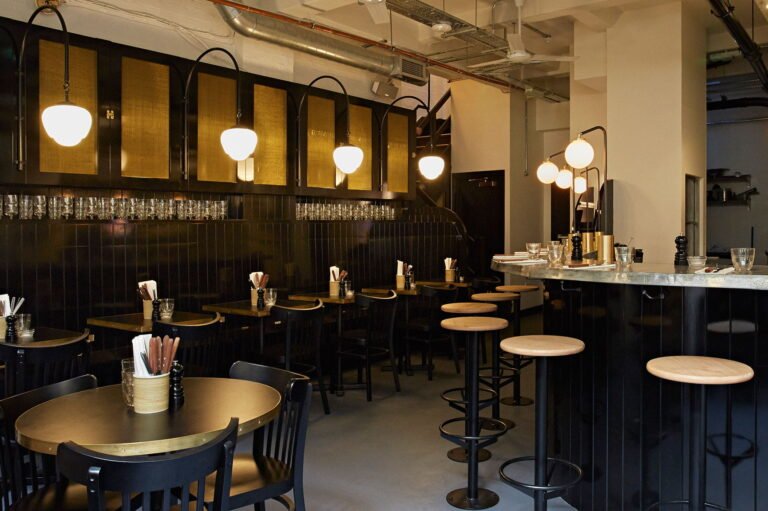 Home-made pasta never tasted so good… Though to be fair, a home could never compete with this slick, art-deco-styled pasta-house brimming with a posse of young, highly skilled pasta chefs.
Details: 6 Southwark Street, London Bridge, SE1 1TQ | No bookings
–
A LIVELY TEQUILA-SOAKED TAQUERIA: EL PASTOR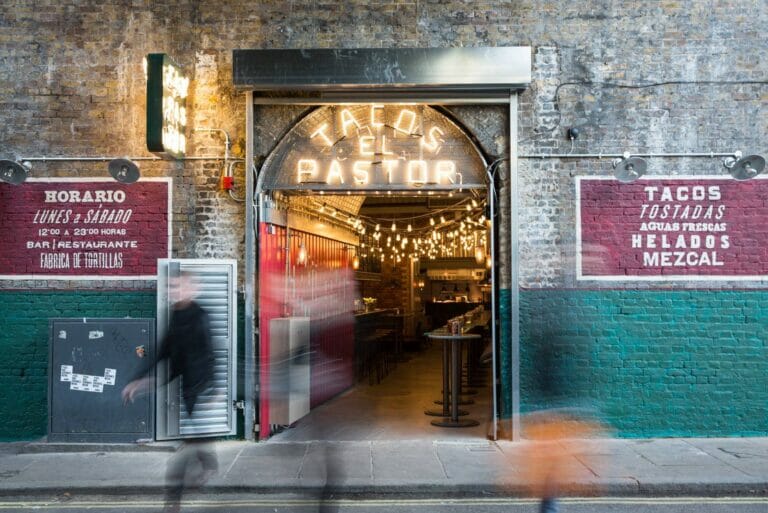 A mezcaleria, a tortilla-making machine and a chocolate dessert taco, all served in a festoon-lit industrial hacienda, or spilling out onto the street under the atmospheric rattle of the railroad overhead.
Details: 7a Stoney Street, London Bridge, SE1 9AA | Book here
–
FAULTLESS FOOD AND INTERESTING WINES: LEVAN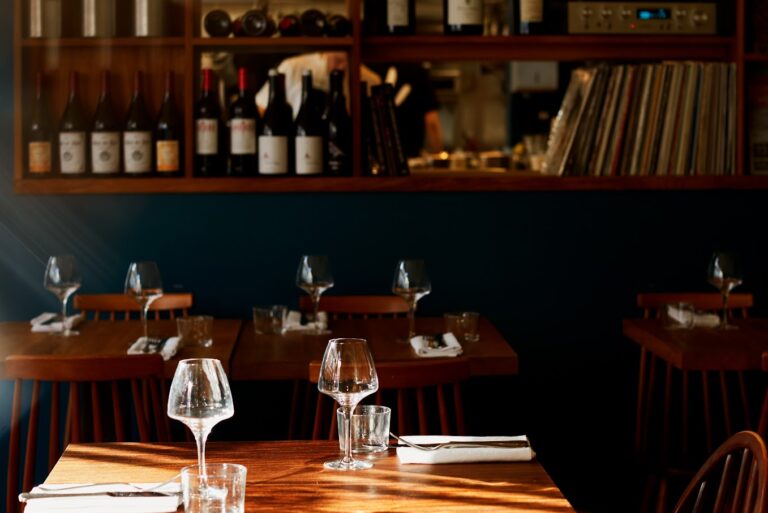 Just like its equally brilliant (and much missed) Brixton sibling Salon, Levan offers up seasonal, sustainable small plates, alongside a carefully-curated menu of natural wines.
Details: 12-16 Blenheim Grove, Peckham, SE15 4QL | Book here
–

A CHIC SOUTH-AFRICAN DATE SPOT: KUDU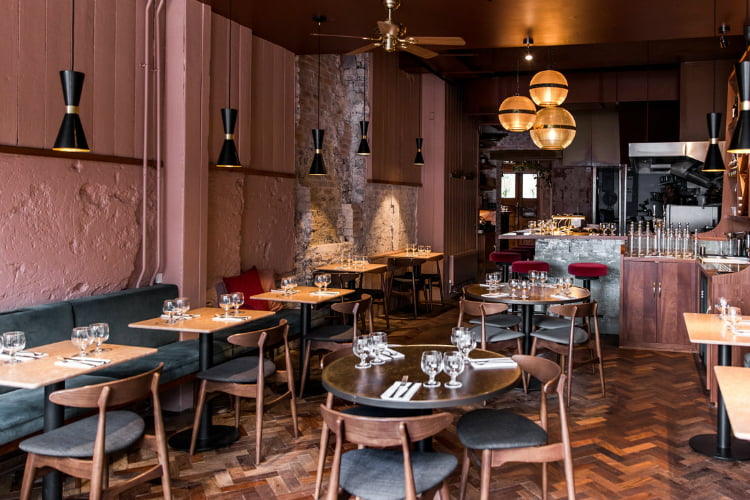 Taking someone to this stylish South African eatery could earn you some serious kudu-s. Expect artfully distressed surroundings, classic cocktails, and foraged ingredients cooked up by a former Paradise Garage chef.
Details: 119 Queens Road, Peckham, SE15 2EZ | Book here | Booked up? Try Kudu Grill
–
SOUTH LONDON'S BEST SUNDAY ROAST: THE CAMBERWELL ARMS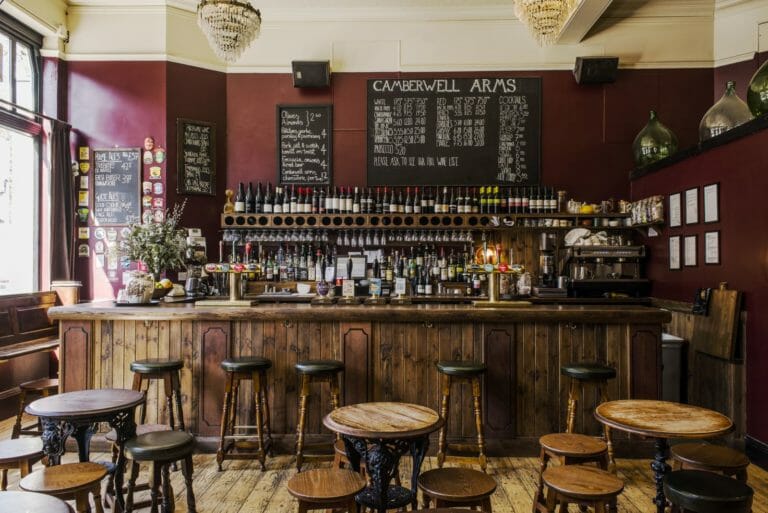 It's South London's answer to The Marksman – a handsome gastropub, serving outstanding food. Their Sunday lunch is legendary.
Details: 65 Camberwell Church Street, Camberwell, SE5 8TR | Book here
–

MICHELIN-STARRED BRITISH: TRIVET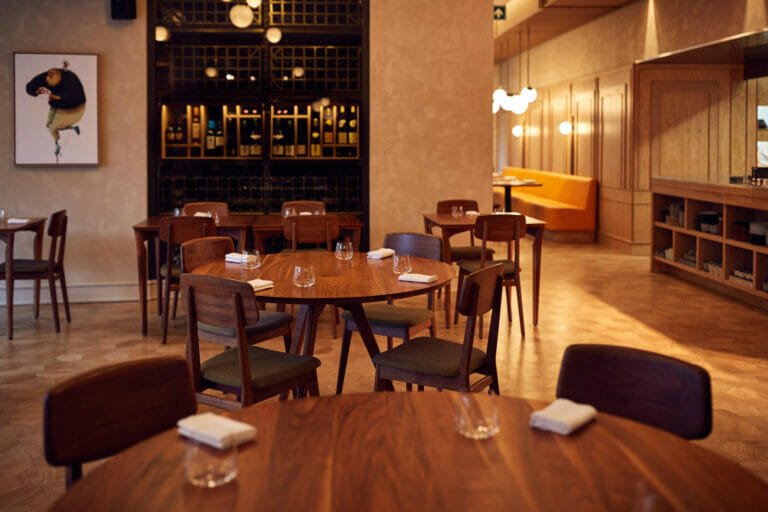 After twelve years at Heston Blumenthal's The Fat Duck, chef Jonny Lake has opened his first solo restaurant, serving seriously delicious Modern British food in a not so serious setting.
Details: 36 Snowsfields, Southwark, SE1 3SU | Book here
–
NATURAL WINES AND FLAWLESS FOOD IN A CONVERTED RAILWAY ARCH: 40 MALTBY STREET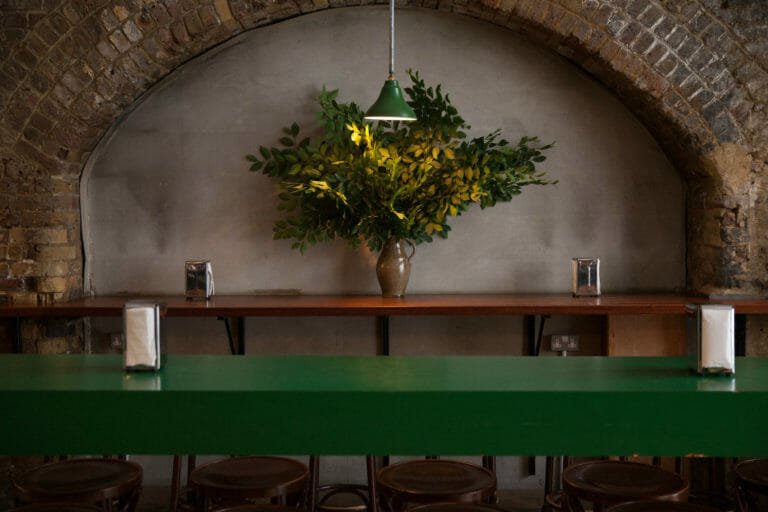 "We sell wines produced by a handful of wine-makers who eschew the use of chemical fertilisers and pesticides in favour of letting the land and the grape speak." – 40 Maltby St. The grape spoke; it wanted to let you know that it tastes good. And that they also serve seasonal modern-European food, of course.
Details: 40 Maltby Street, Bermondsey, SE1 3PA | No bookings
–
BLOODY GOOD SEAFOOD: SHARKBAIT & SWIM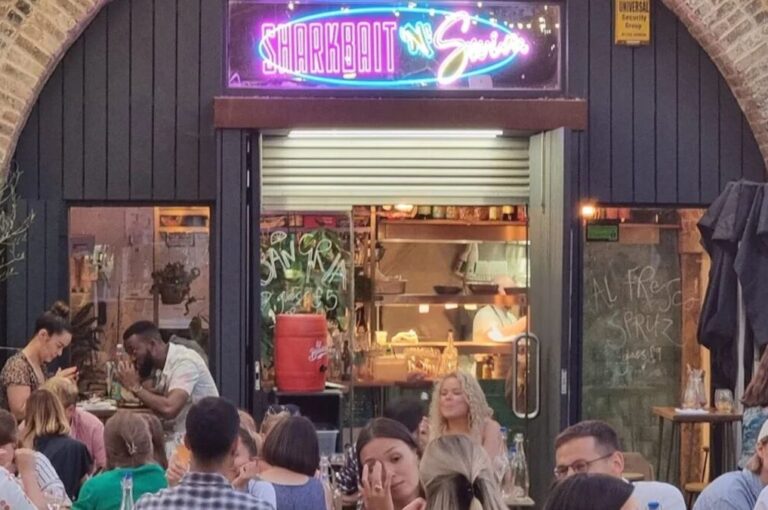 This is not a game (thank god), it's a wonderfully creative seafood restaurant in Deptford Market Yard that does a killer oyster happy hour (three with a glass of cava for £10, from Tues-Thu), serves oyster-garnished Bloody marys, and has loads of alfresco seating to boot. Such a catch…
Details: Arch 11, 4 Deptford Market Yard, London SE8 4BX | Book by emailing [email protected]
–
A PORTAL TO PORTUGAL: BAR DOURO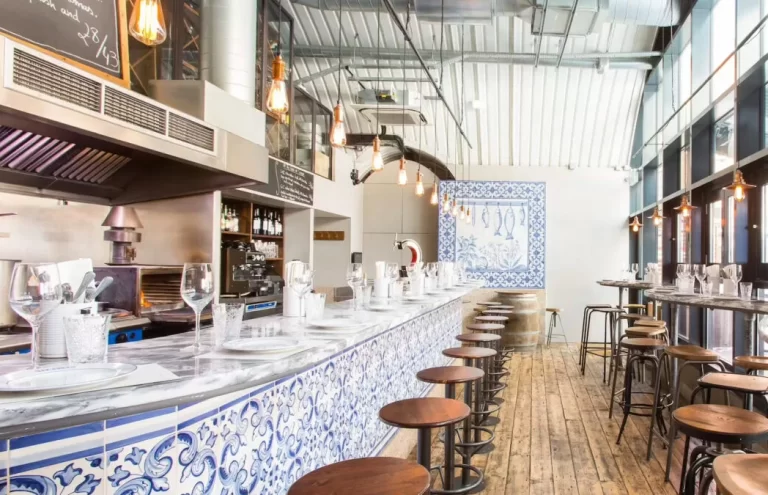 Hands down, Bar Douro is the best restaurant in South London for convincing yourself that you're actually in Lisbon for the afternoon – which is very easy to do when you're propped up by the azulejo-tiled open kitchen with a glass of port and a few petiscos (Portuguese small plates) like the cod fritters or a pastel de nata served with cinnamon ice cream…
Details: Arch 35B, 85B Southwark Bridge Road, Southwark, SE1 0NQ | Book here
–
AN UNDERSTATED NEIGHBOURHOOD ITALIAN: ARTUSI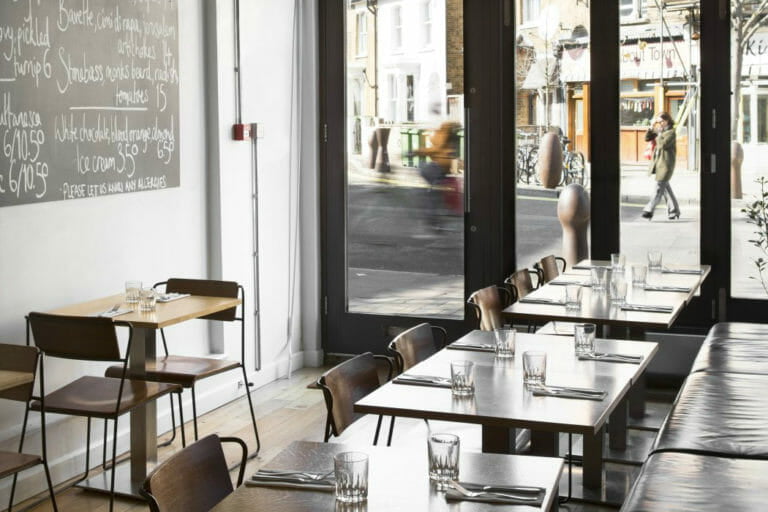 Tucked away along Peckham's Picturesque Bellenden Road, Artusi serves simple and considered Mediterranean cuisine in a laid-back, Scandi-esque setting.
Details: 161 Bellenden Road, Peckham, SE15 4DH | Book here
–
LEGENDARY TAPAS: BARRAFINA BOROUGH YARDS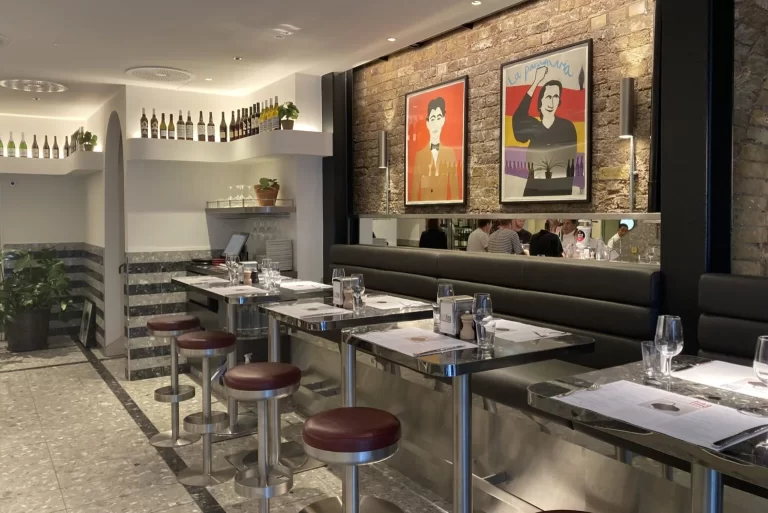 Barrafina's Borough Yards branch is interlinked with the area's other Hart Bros ventures, Parrillan and Bar Daskal, forming one of the most formidable Spanish trios seen since the Barcelona football team's midfield of 2008-2018. It's a classic London Spanish restaurant for a reason. Well, many reasons – the tortillas and Catalan doughnuts to give you a few…
Details: 2 Dirty Lane, Borough, London, SE1 9PA | Book here
–
AN IZAKAYA THAT OOZES ELEGANCE: EVERNIGHT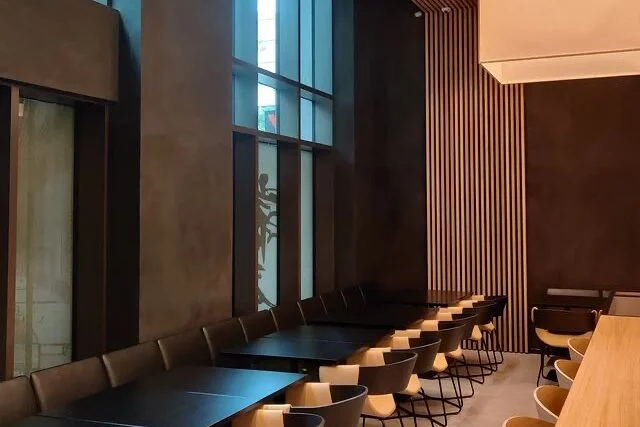 Starting with its handsome, minimalist dining room designed by Italian architect Ettore Tricarico and continuing on with its meticulously-prepared Japanese snacks made with British ingredients (like the chicken heart skewers and the beef tongue yakiniku that's grilled and glazed with a fruity garlic shoyu marinate), Evernight is all class. Then there's a long list of sochu, sake and low-intervention wine…
Details: 3 Ravine Way, Battersea, SW11 7BH | Book here
–
BRUNCH AT ITS BEST: MILK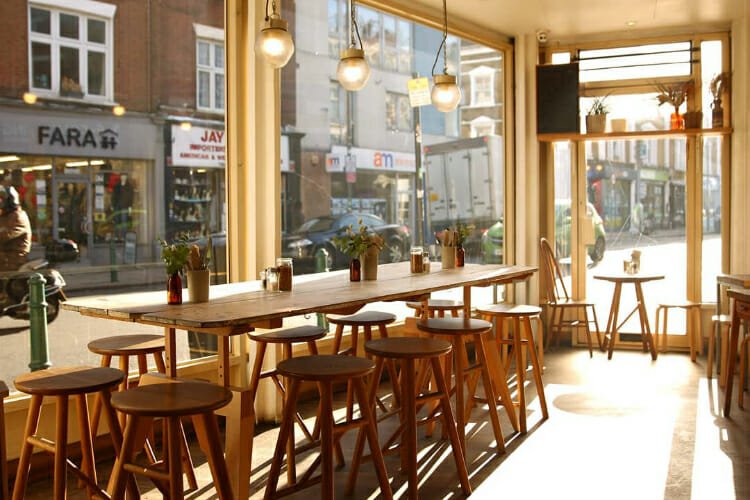 Vouched for by the queues. It's a fuss-free South London restaurant specialising in brunch, serving up everything from caramel-topped buckwheat pancakes to scrambled eggs with smoked caviar.
Details: 18-20 Bedford Hill, Balham, SW12 9RG | No bookings
–
PERSIAN THAT PURRRS: BERENJAK BOROUGH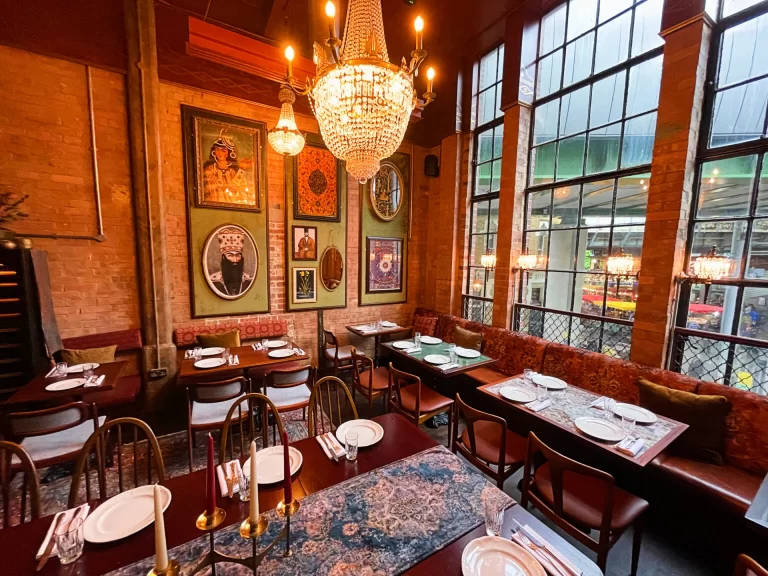 Come to Berenjak for a kebab, sure. But come to Berenjak for a lamb rump kebab, or a Herdwick Lamb fillet kebab, in a stunning brick-walled dining room with Persian rugs and chandeliers. If that wasn't clear, this isn't your ordinary hole-in-wall kebab shop: it's a legitimate restaurant that also dishes up clay-baked flatbreads, coal-cooked aubergines and other tasty items that you might find lining the streets of Tehran.
Details: 1 Bedale St, London Bridge, SE1 9AL | Book here
–
THE IMPRESSIVE NEWCOMER: RAMBUTAN
Cynthia Shanmugalingam's debut solo restaurant celebrates her own family heritage – not her childhood in Coventry, surprisingly, but her Sri Lankan roots. Sitting on the fringes of Borough Market, Rambutan dishes up curries cooked on a traditional fire aduppu stove (with flavours like Cornish mussels and a whole Dorset crab) and some rather good rotis…
Details: 10 Stoney Street, London Bridge, SE1 9AD | Book now
–
DINING IN A MAGICAL GEORGIAN MANSION: BRUNSWICK HOUSE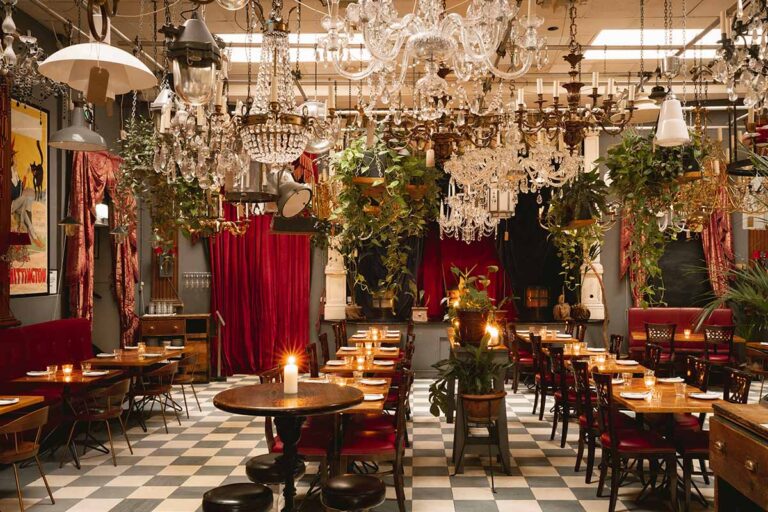 Maybe not for anyone with a phobia of antique chandeliers but otherwise, Brunswick House is pretty much perfect; from the eclectic dining room with a ceiling covered in ornate hanging objects (that also doubles as an antique shop) to its lush wisteria-laden al fresco garden and the regularly changing British menu from Jackson Boxer, where you simply have to order the grilled potato bread.
Details: 30 Wandsworth Road, Vauxhall, SW8 2LG | Book here
–
A SKY-HIGH WINE BAR WITH INCREDIBLE VIEWS: FORZA WINE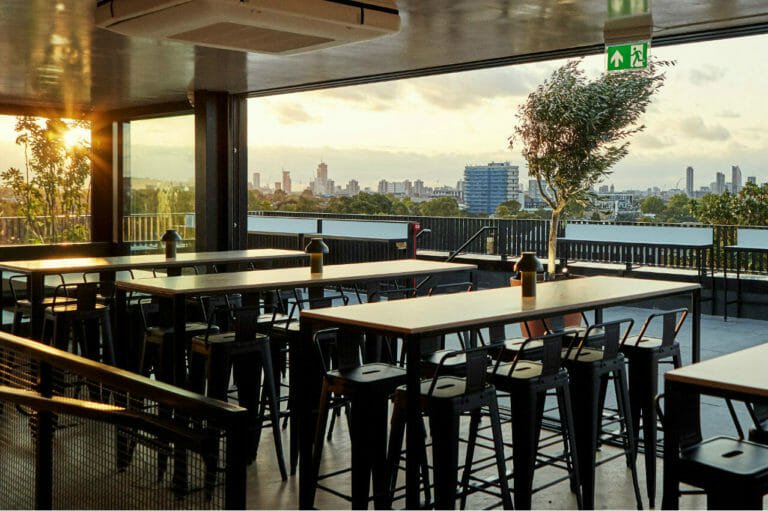 If you're looking to make an impression, head to Forza Wine. Ideally around sunset. Here you can feast on Italian small plates, and swill large glasses of the finest Italian grapes, all to a backdrop of London, lit-up like stars.
Details: 5th Floor, The Market, 133 Rye Lane, Peckham, SE15 4ST | Book here

---
South London local? You'll be needing this guide to the best brunch in South London, too