Hungry clocks.
They always go back four seconds.
Hungry Londoners, on the other hand, head to one of the city's many dining micro-capitals when they're in need of some nosh – and it just so happens that Spitalfields is one of them. Less posey than Shoreditch, but more eccentric than Liverpool Street, it's a little pocket of dining heaven on the edge of the City.
And so, in our unending quest to make you happy, we've made a list of our favourite Spitalfields restaurants.
These are they –
–
Gunpowder Spitalfields | £££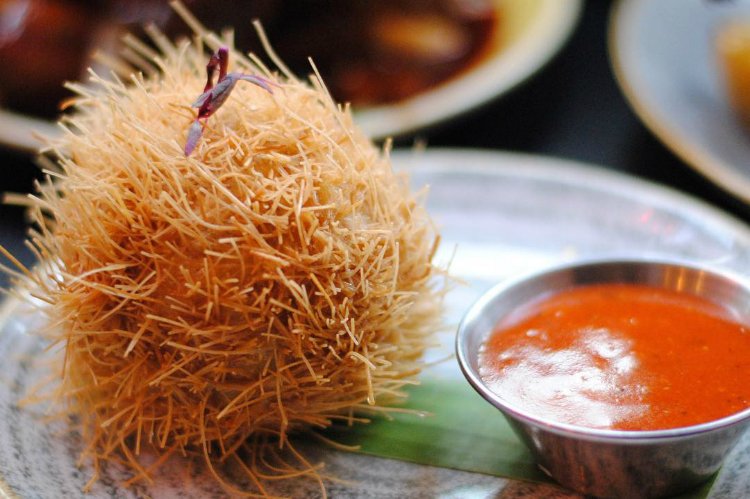 Gunpowder is pure dynamite. Packed into a tiny, wood-panelled dining room, it's a heady, convivial spot for flavoursome Bengali-inspired grub, like their venison and vermicelli donut, encrusted in what can only be described as a pastry hedgehog…
Details: 11 White's Row, E1 7NF | Book here
–
Som Saa | £££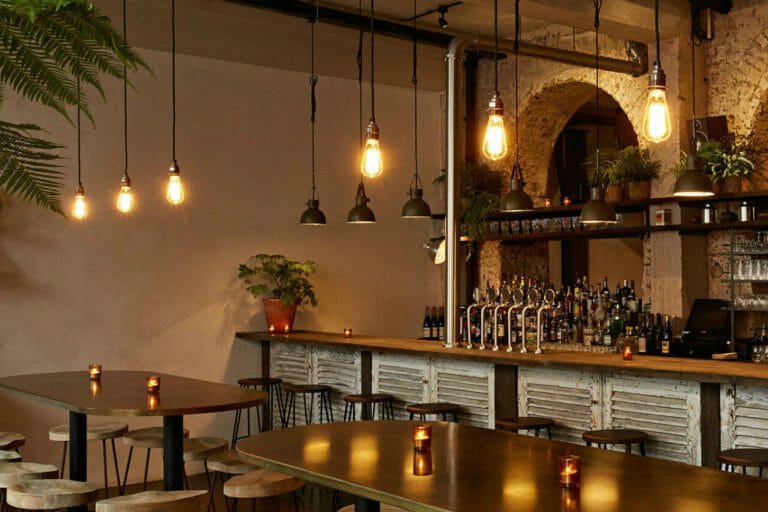 Once housed in an East London railway arch with exposed brick walls and reclaimed furniture, Som Saa can now be found in an East London warehouse with exposed brick walls and reclaimed furniture. Their miraculous transformation from pop up to permanent came about thanks to their critically lauded flair for Thai cuisine, which they now serve up alongside equally excellent cocktails.
Details: 43A Commercial Street, E1 6BD | Book here
–
Crispin | £££
Housed in an angular glass pavilion planted somewhat incongruously in the backstreets of Spitalfields, Crispin is an inviting brunch, lunch and dinner spot. The seasonally-informed menu from ex-Petersham Nurseries chef Lewis de Haas is punctuated by occasional guest chef collaborations, while the wine list draws extensively from low-intervention growers. It's definitely something you should get involved in.
Details: Pavilion on The Corner, White's Row, E1 7NF | Book here
–
St. John Bread & Wine | £££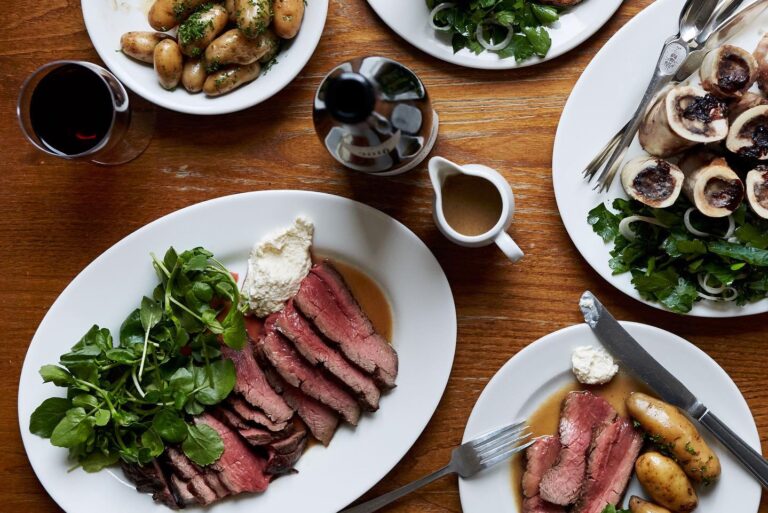 St John Bread & Wine uses the same winning formula as the original St John restaurant in Farringdon. The much celebrated traits of Fergus Henderson's nose-to-tail approach shine through in the food as much as they do in the restaurant's light-filled dining room. The menu revolves around seasonal produce featuring combinations like quail and aioli, cod's roe with egg and cress and beef hash with brown sauce. If you have room to spare, order the freshly baked madeleines as a snack for the bus ride home.
Details: 94-96 Commercial Street, E1 6LZ | Book here
–
Bubala | ££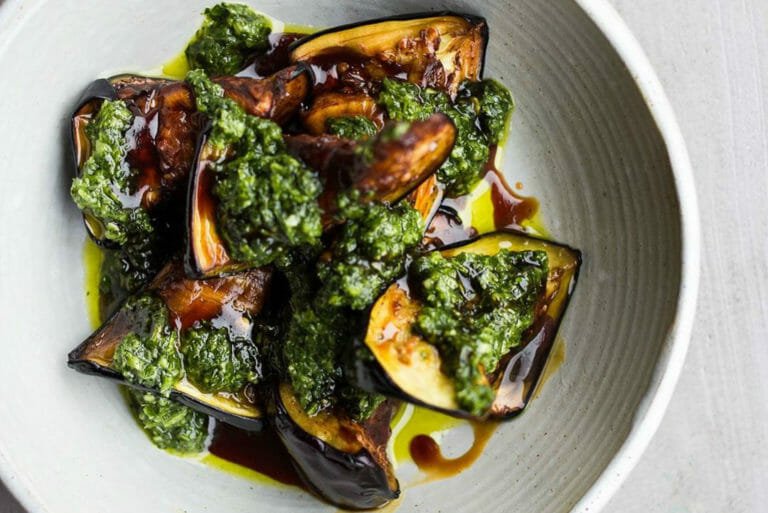 And stepping in to ensure the vegetarians are just as spoilt, Bubala serves some of the most mouthwatering food in London, full stop. Chef Helen Graham (formerly at The Palomar, The Barbary and The Good Egg) knocks up vegetarian tasting menus stuffed with Middle Eastern delights, from labneh laced with confit garlic and za'atar to some phenomenal fried aubergine with zhoug and date syrup. If you're heading along at lunchtime and order off the à la carte, don't make the mistake of ordering the confit potato latkes 'to share'.
Details: 65 Commercial Street, E1 6BD | Book here
–
Hawksmoor Spitalfields | ££££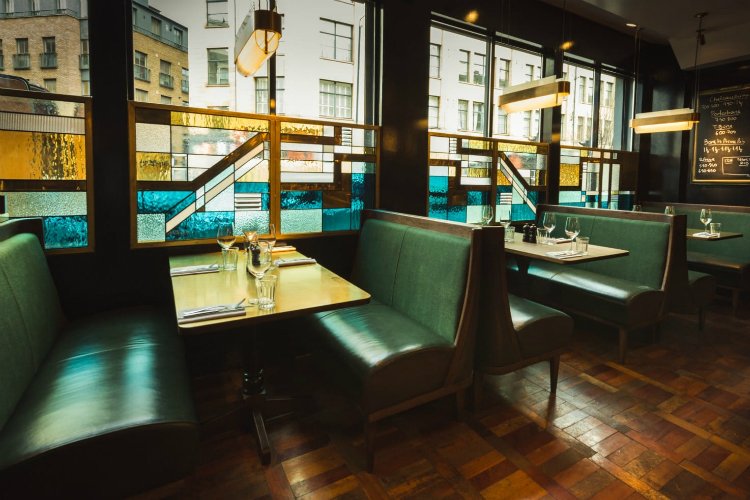 The original in what is now a micro-empire of moody steak spots, with killer cocktails, thick hunks of Ginger Pig-reared steaks and sides like triple cooked chips; steak and bone marrow sausages; and mash with Neal's Yard cheese. Plus, it's handily perched above one of the area's best bars.
Details: 157a Commercial Street, E1 6BJ | Book here
–
Ottolenghi | ££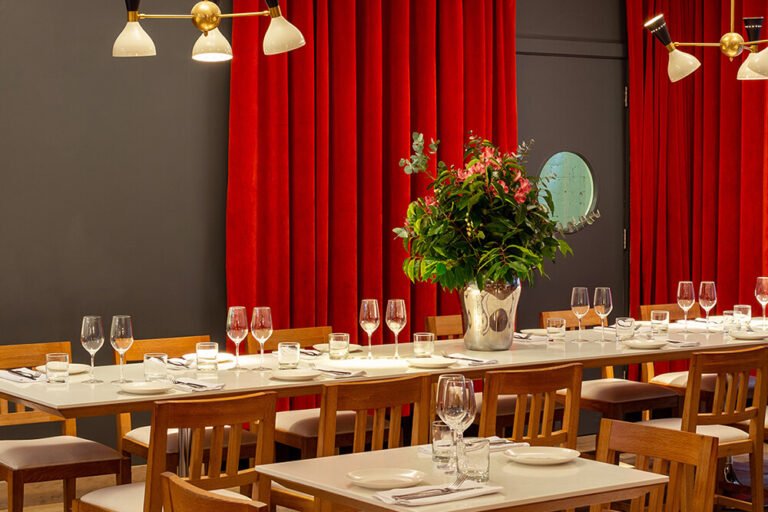 Almighty Mediterranean and Levantine-inspired dining in a pared back space, tucked quietly down a Spitalfields side street. Here you can feast on burnt leeks with whipped feta; bream with smoked bulgur wheat and roasted butternut squash with sake yoghurt, while perched up at the bar overlooking the 'tenders putting together mezcal sours and chilli cardamom negronis.
Details: 50 Artillery Lane, E1 7LJ | Book here
––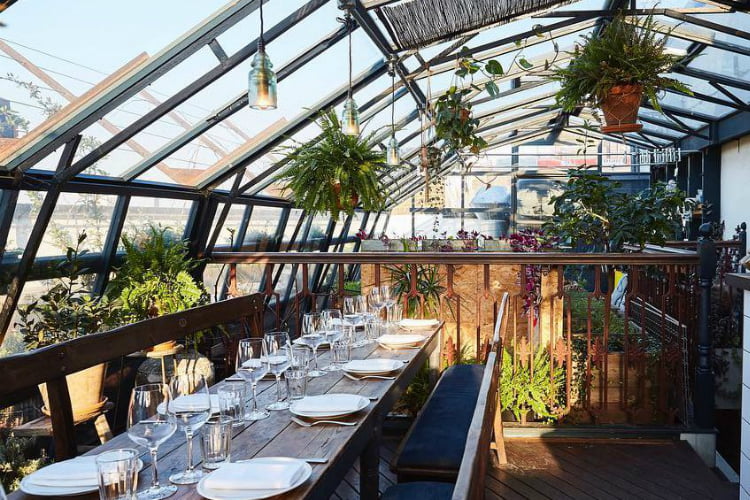 The Culpeper wins points for three main reasons. 1) The rooftop restaurant where you'll take part in summer workshops like botanical sketching or cocktail making, before sitting down to a meal made with ingredients grown on that very same rooftop. 2) The rooftop restaurant that you can hire privately in winter, for a meal made with ingredients grown on that very same rooftop. 3) Doughnuts. 
Details: 40 Commercial Street, E1 6LP | Book here
---
After something a little more casual? Check out the pop up kitchens in Spitalfields Market