London's vegan restaurants may have come a long way, but they've never forgotten their roots.
Gone are the days where wanting to avoid animal products meant that you probably wanted to avoid eating out altogether. Or when it was just a few brave pioneers opening up vegan restaurants in far-flung corners of London, with a heavy reliance on lentils. Now over half a million people aged 15 or over follow a vegan diet, and the food scene is taking note.
It's not even that there are more exclusively vegan restaurants (although there definitely are); it's also that chefs are quietly adapting their menus to include more vegan options. Should you wish, you can sit alongside your meat-eating friends, and enjoy babaganoush and m'sabacha chickpeas with a thick wedge of warm, fluffy kubaneh bread at The Palomar; or an intricately spiced chickpea curry with a side of pickles and basmati rice at Dishoom. All of a sudden, vegans are being faced with actual choice – and lots of it.
Of course, with choice comes the immediate decision paralysis.
So, with the hope of making things a little easier – at least with where to go – we've written a list of our favourite vegan restaurants in London right now.
Lettuce begin.
Itadaki Zen | King's Cross
Sometimes life can get a little bento out of shape, although it's rarely something a trip to Japanese eatery Itadaki Zen can't fix. As the name suggests (itadaki means 'to receive food', and zen means 'to fix'), the restaurant was built from a belief in the medicinal value of plants and plant-based food, both for your body and for your mind. And so, from their clean-cut wooden space in King's Cross, they serve up a menu of all vegan Japanese dishes like their vegetable spring rolls, homemade kimchi, and mixed vegetable tempura. For drinks they have a very select number of wines and beer, as well as Baekse-ju, a fermented rice-based drink boasting an impressive ten different oriental herbs. Sounds like it's basically good for you.
Details: 139 King's Cross Road, WC1X 9BJ | Book a table
–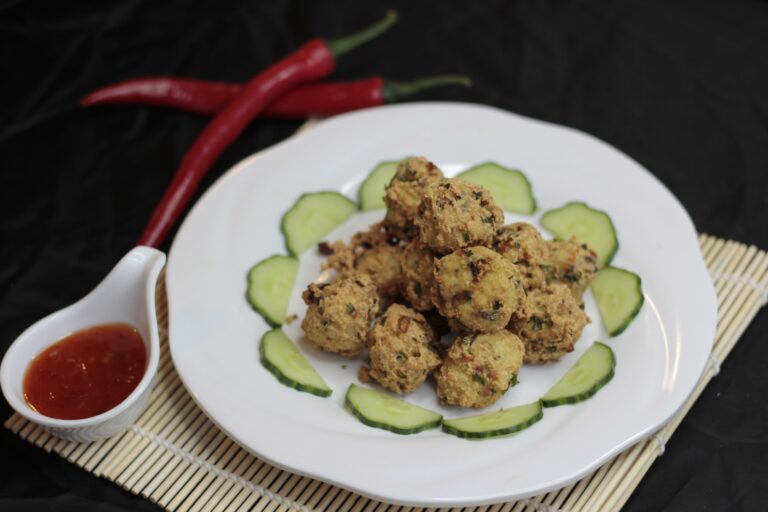 Tofu Vegan – a temple to lip-smackingly spicy, salty, flavour-packed Chinese cooking – is entirely vegan (you'd never guess it from the name). Now boasting three vegan restaurants across London with the arrival of Tofu Vegan Spitalfields, their plant-based dishes like the sesame-laced hand-shredded oyster mushrooms sit alongside dishes with genuinely great meat alternatives, and of course the eponymous tofu makes appearances in its most perfected, crispy form.
Details: Islington: 105 Upper Street, London N1 1QN | Golders Green: 28 N End Rd, London NW11 7PT | Spitalfields: 54 Commercial Street, E1 6LT | Book a table
–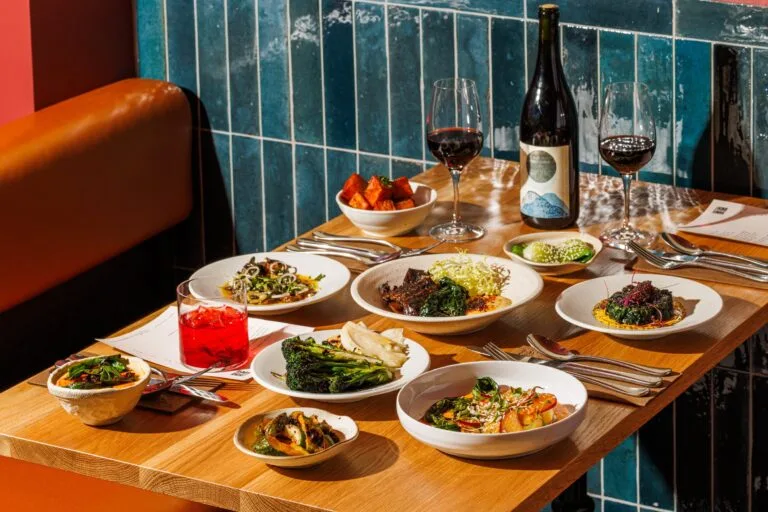 Okay, full disclosure, Tendril is only "mostly vegan". But that's because they're trying to attract the vegan curious crowd, and show them just how good life on the virtuous side is. It's comes courtesy of ex-Chiltern Firehouse and The Dairy chef Rishim Sachdeva, and after years of critically acclaimed pop-ups, the place has finally put down permanent roots by Bond Street station. And the menu's stunning – a hit list of flavourful dishes showcasing vegan in their own right that will knock any meat FOMO right on the head.
Details: 5 Princes Street, W1B 2LQ | Book a table
–
Black Cat Cafe | Hackney
If you're vegan and you happen to cross paths with Black Cat Cafe, you're in for nothing but good luck. It's a friendly, unpretentious place that feels more like a community space over a restaurant. As well as a number of very simple wooden tables which run in strips down the middle (and which, should you choose to sit there, you're likely to end up sharing), you'll find a bookshop in the corner selling fanzines, political literature, and vegan cookery books. The all white-walls are also awash with multi-coloured flyers about the local area. Those trombone lessons you wanted to start… sorted. Black Cat Cafe opens mid-morning so it's perfect for a coffee and a vegan pastry, while later in the day they offer larger, heartier dishes like burgers, curries, lasagnes, pot pies, and pasta bakes. Top it all off with a vegan cookie or thick slice of cake for dessert, and you'll probably be just about ready for a cat nap.
Details: 76A Clarence Road, E5 8HB | Find out more here
–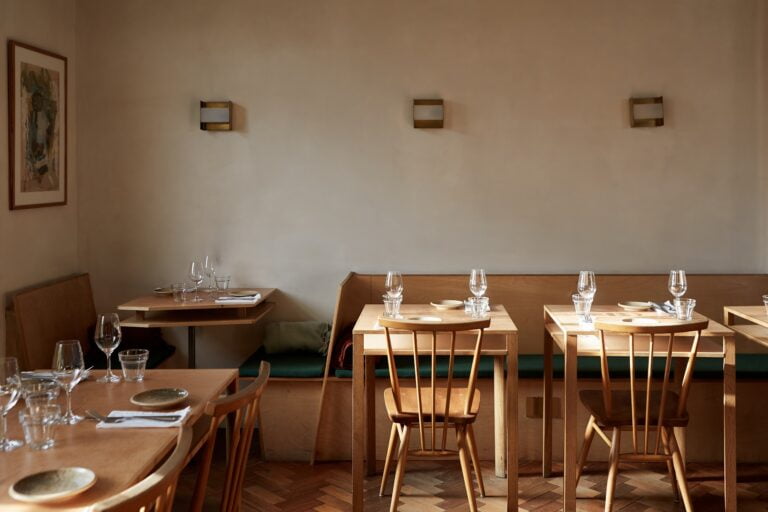 Naifs is the brainchild of ex-Vanilla Black chef Tom Heale and his partner Anne Stokes, who run a simple, no-frills kind of space in Peckham where they serve up beautiful & refined vegan food. The set menu currently comes in at a reasonable £30pp for a family-style five dish feast, with the option to add on desserts like chocolate mousse with date caramel. Drinks, meanwhile, run the gamut from natural wines to locally brewed beers, with some exceptional house cocktails thrown in to boot.
Details: 56 Goldsmith Road, Peckham, SE15 5TN | Book a table
–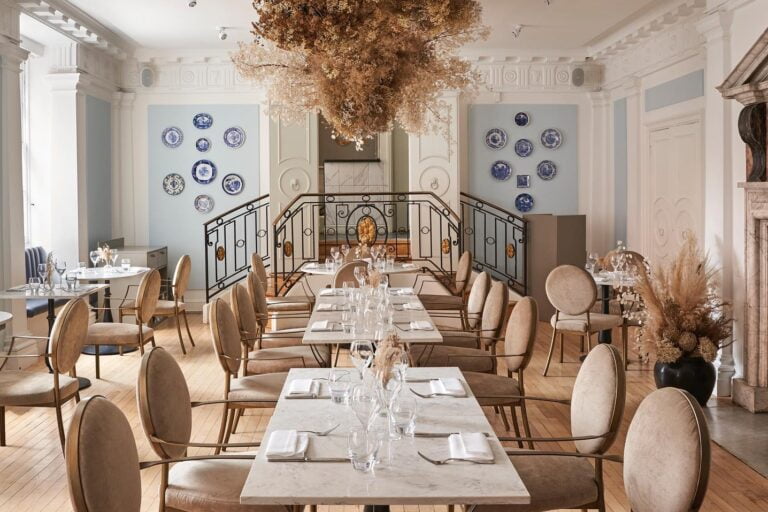 If you're after a vegan restaurant for a special occasion, head to Holy Carrot. Set in an unspeakably elegant dining room, decked out in powder blue with marble accents and period features by the bucketload, the place serves high-end vegan cuisine but has a surprisingly warm atmosphere. Pick between small plates to share (vibrant purple potato croquettes, palm heart 'calamari', vegan maki) or tuck into larger comfort food classics like risottos, burgers and shepherd's pie – all before slinking off behind the heavy velvet curtain into their exquisite cocktail den, Holy Bar.
Details: Urban Retreat, 2-4 Hans Crescent, Knightsbridge, London, SW1X 0LH | Book a table
–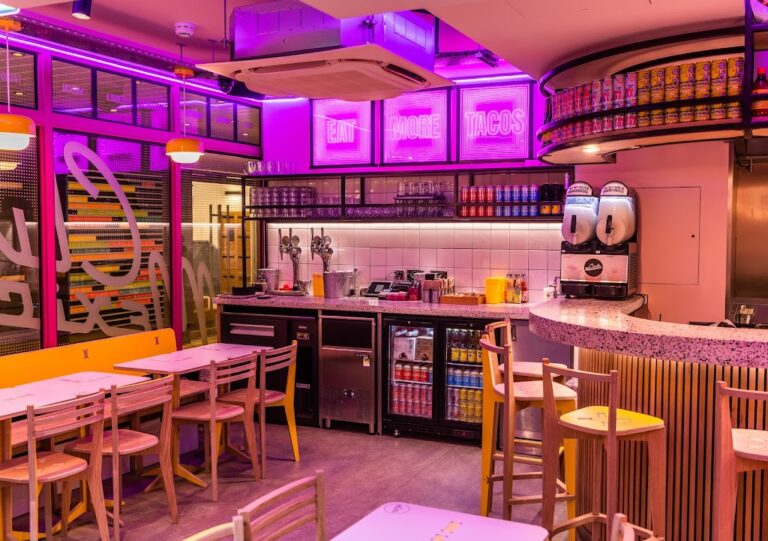 Club Mexicana has gone from street food trader to pub resident to permanent restaurant, now with a hot-pink taqueria in Carnaby's Kingly Court, the spacious Club Mexicana Spitalfields, and a micro-diner in KERB Seven Dials. The Mexican-inspired menu includes BBQ 'short rib' tacos with jackfruit and hickory smoked BBQ sauce; cheezeburger burritos; and fully loaded nachos with ground 'beef', guacamole and pickled jalapeños, all washed down with frozen margaritas (£5 on Mondays in Soho). And on Tuesdays, you can scoff as many tacos as you can handle for £15. Vegan doesn't always have to be healthy, right?
Details: Soho: Kingly Court, W1B 5PW | Spitalfields: Commercial St, London E1 6LT | Covent Garden: 35 Earlham St, London WC2H 9LD | Book a table
–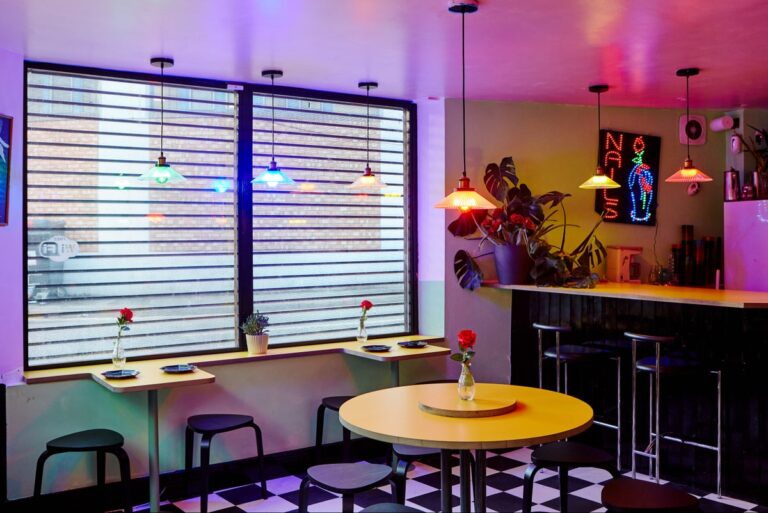 Facing Heaven (named after an upwards-growing chilli pepper) is run by Julian Denis, who was raised in LA by a Haitian & Puerto-Rican father, and a Portuguese mother. The unique blend of culinary influences that left him with is poured out into the menu at this cosily kitsch vegan restaurant, with dishes like Macau-style baked oyster mushroom fried rice; spicy & numbing Jerusalem artichokes with careen chilli; whole sizzling aubergine; and Malta caramel & strawberry powder ice cream sundae.
Details: 1a Bayford Street, E8 3SE | Book a table
–
Temple of Seitan | Camden, Hackney, Brixton, Kings Cross & Wembley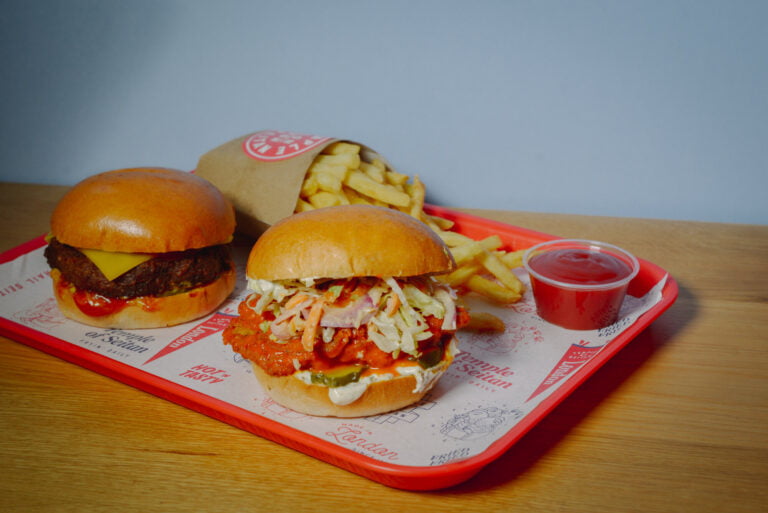 A cinderella story that saw a vegan street food stall grow into the city's first entirely vegan 'chicken' shop. All the nostalgic classics are here: family-style tubs of sharing nuggets; sauce-laden burgers; hand-spun vegan shakes and more. The seitan (a kind of glutinous tofu) tastes like the real thing too – all of the flavour yet none of the guilt. The only downside is that we're not the only ones to have realised that, so it's not unusual to find a queue.
Details: Various locations | Book a table
–
Mildred's | Soho, Covent Garden, Kings Cross, Dalston, Camden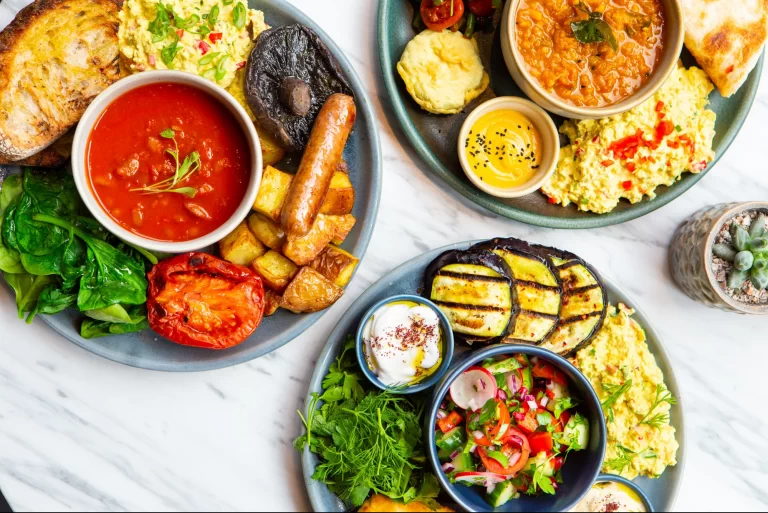 Mildred's needs no introduction: it's one of the most renowned vegetarian restaurants in London, pioneering the cause since 1988. They've gone from strength to strength, now with five restaurants across the capital, plus a sister restaurant, Mallow, by Borough Market. In recent years they've switched from vegetarian to entirely vegan menus, bringing together globe-trotting dishes like spinach gyoza with chipotle cheez nachos – but it's their incredible vegan breakfasts that take top billing: banana butterscotch pancakes; Indian-inspired thali breakfasts; and Full Englishes with all the trimmings. It's also worth noting that this 'Veganuary' they're running a special, limited-edition Vietnamese menu to coincide with Lunar New Year, including everything from fresh, flavour-filled salads like their lemongrass chick'n goi ga to the more hearty  char siu mushroom bánh mì until Jan 31st.
Details: Camden: 9 Jamestown Road, NW1 7BW; King's Cross: 200 Pentonville Road, N1 9JP; Soho: 45 Lexington Street, W1F 9AN; Dalston: 1 Dalston Square, E8 3GU | Book a table
–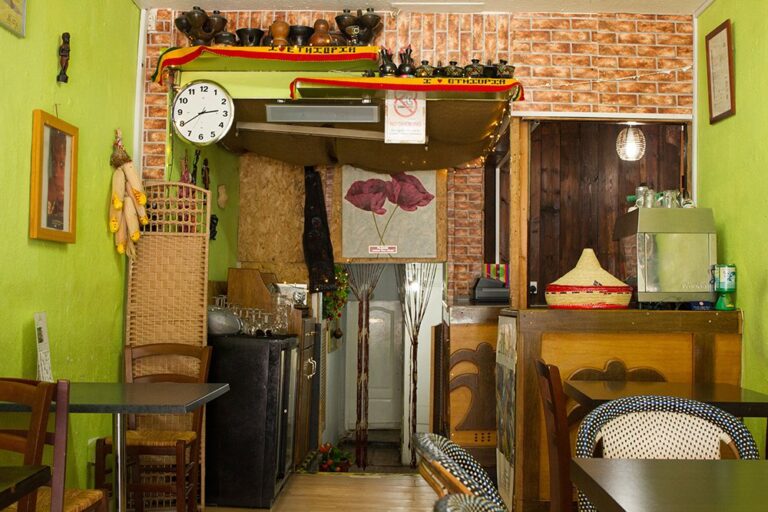 Hidden amongst the chaos of Dalston's Kingsland Road is Andu Cafe, a small Ethiopian joint serving up tasting platters of traditional Ethiopian food at just £10 a head. There's actually only one option on the menu: a mix of spicy lentil and split bean stews, vegetable dishes likes tikil gomen, and folds of injera bread to mop it all up, so it's near impossible to spend more. Plus it's one of those rare BYOB restaurants that doesn't charge corkage, making Andu hands down one of the best value vegan restaurants in London.
Details: 528 Kingsland Road, Dalston, London E8 4AH | Book for 6+ on 0207 254 1780
–
The Gallery Café | Bethnal Green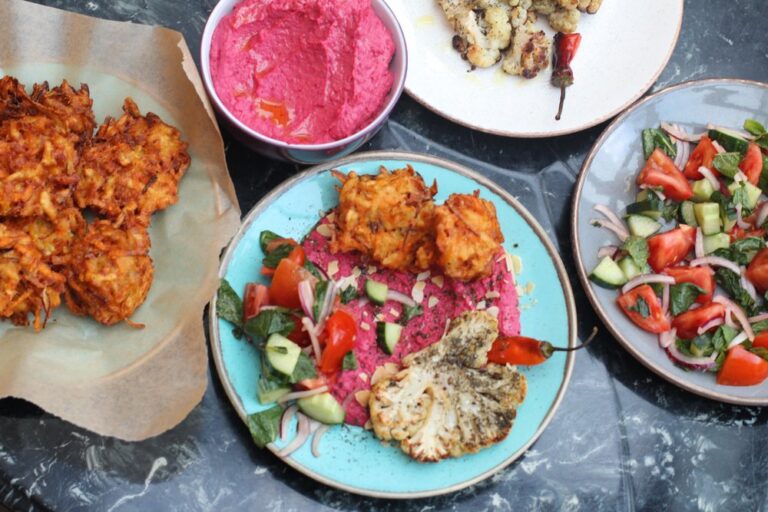 An independent, charity-run vegan cafe where – in addition to serving a selection of homemade wraps, salads and sandwiches, Nude espresso, baked goods and a rotating list of house specials – they host spoken word gigs; live music nights; book launches; film screenings and a number of other events. Which are also vegan.
Details: 21 Old Ford Road, Bethnal Green, E2 9PL | Find out more
–
222 Vegan | West Kensington
222% vegan and mostly gluten-free, with an all-you-can-eat lunchtime buffet and a made-to-order dinner service using fresh, natural and (where possible) organic ingredients.
Details: 222 North End Road, West Kensington, W14 9NU | Book a table
–
Courtyard Café | Kennington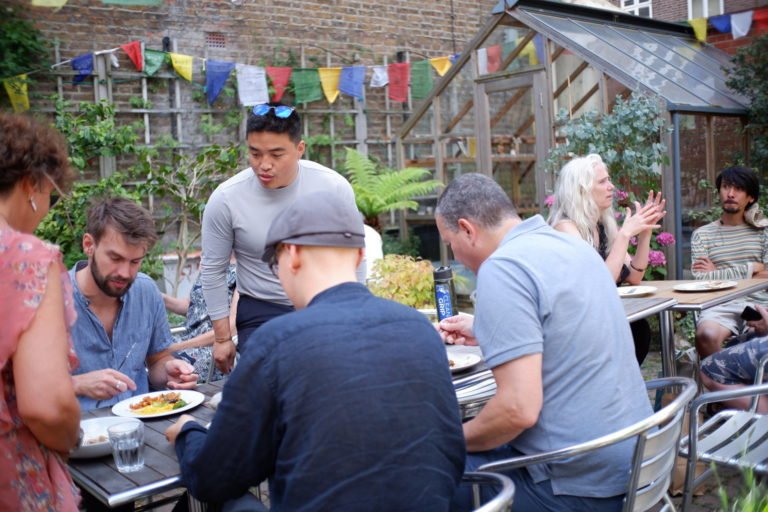 Part of South London's Jamyang Buddhist centre, the Courtyard Cafe is open to all and uses surplus food to provide free meals to those in need – so you never really know what's going to be on the menu. Except vegetables. Pay it forward to sponsor their work, and enjoy an all vegan feast, rustled up by volunteer cooks from Vauxhall's sorely missed Bonnington Cafe.
Details: The Old Courthouse, 43 Renfrew Road, London, SE11 4NA | Find out more
So there you have it. London has vegan restaurants for special occasions; for community vibes; for righteous, raw platters and unabashedly filthy comfort food. The selection's never been more bounteous. So if you're thinking about signing up for veganuary this year… there's never been a better time to turn over a new leaf.
---
Psst… there are a lot of great vegan options at London's vegetarian restaurants, too…