11 Great Charlotte Street Restaurants | …And One Bar
Let's go for a walk along Charlotte Street.
It'll have to be a hypothetical one, seeing as a) we're currently nowhere near there, and b) we've recently taken an incontrovertible vow of skipping.
Nevertheless, we'll start our virtual promenade at the very bottom of Fitzrovia's most gustatorily gifted thoroughfare, lined with the likes of Michelin-starred eating houses and convivial Greek restaurants; dining counters surrounding a sizzling open kitchen and exquisite tasting menus.
Along the way, we'll point out only our very favourite restaurants on Charlotte Street. And if we get to the end and you haven't seen anything you like…
…well, we'll have to explore other avenues.
––
The Ninth | £££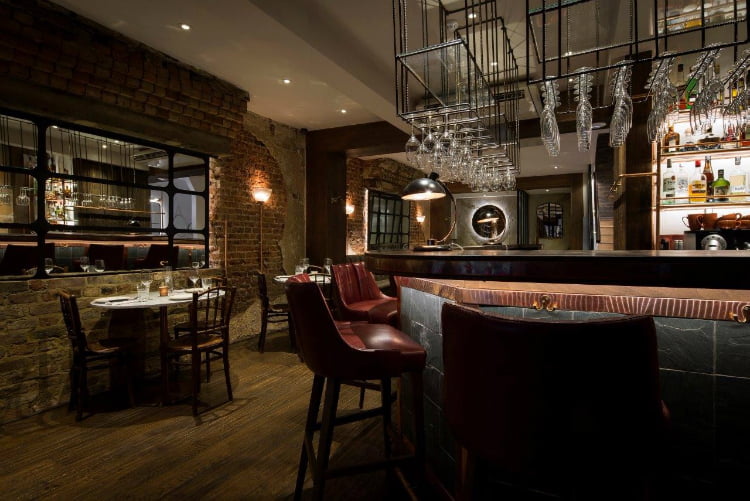 The Ninth is in disguise.
Because while it may look like your ideal vision of a humble neighbourhood restaurant, with exposed brick walls, romance-inducing levels of lighting, burgundy leather seating and a very large bar; it's actually a top-shelf, Michelin-starred joint run by legendary chef Jun Tanaka, who's been rehearsing for this very moment by training at the likes of Le Gavroche and Chez Nico first.
Details: 22 Charlotte Street, W1T 2NB | Book here
–
Lisboeta | £££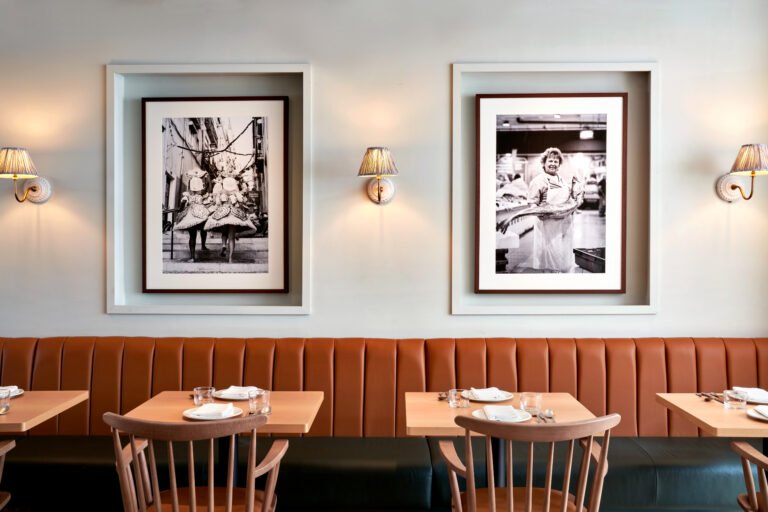 When it comes to the restaurant game, Nuno Mendes has pretty much done it all.
He's scooped up Michelin Stars at both Mãos and Viajante. He's had celebrities grovel to get into The Chiltern Firehouse. Half the chefs in London owe their careers to him. So now, he's decided it's time to do something a little more personal, and a little closer to his heart – he's opened Lisboeta, which he's calling his "love letter to Lisbon"…
Details: 30 Charlotte Street, W1T 2NG | Book here
–
Roka Charlotte Street | ££££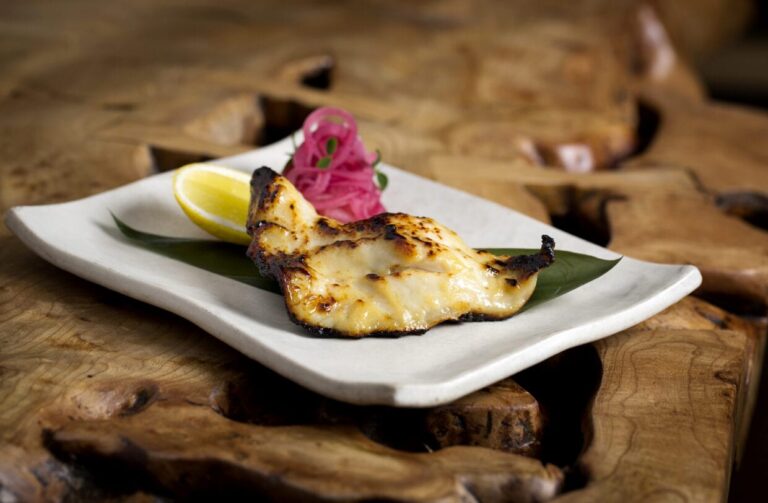 The original in the still-expanding Roka family, almost everything at their Charlotte Street restaurant is seared on a sizzling robata grill.
Which is just as well, because it takes up about half the space.
Manned by a fleet of highly-trained chefs, the open kitchen is surrounded by a horseshoe dining counter, where you can score front row seats to watch the diligent sushi preparation and theatre of the flaming grill. Plus, there's an intimate red and gold-burnished bar downstairs dedicated to shochu.
Details: 37 Charlotte Street, W1T 1RR | Book here
–
Kazu | £££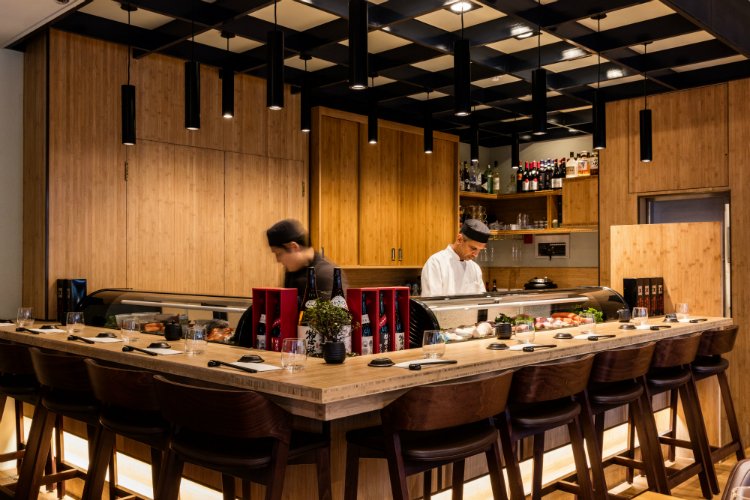 A little further up, you'll find the other premier sushi restaurant on Charlotte Street. This one comes to you from the former head chef at the critically lauded Chisou – credentials which you'll be able to taste in the 100 different Japanese dishes (including black cod, sashimi and chicken kara-age) he puts together here. Plus, there's a solid sake selection for sipping al fresco afterwards.
Details: 64 Charlotte Street, W1T 4QD | Book here
–
Kitchen Table | £££££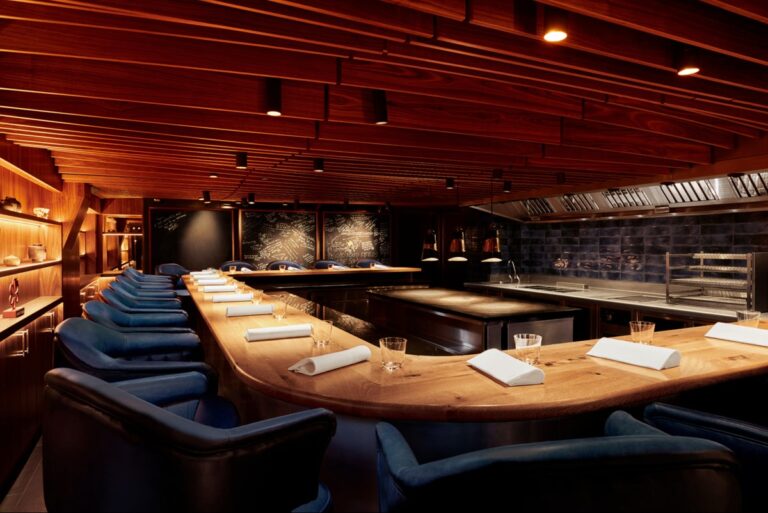 Bubbledogs – the Charlotte Street restaurant set on pairing Champagne with hot dogs – may have closed its doors for good. But this cloud has a sterling silver lining, because it's given their second, secret restaurant more space to spread out. Rub shoulders with 17 of your fellow diners in the cosy lounge before heading in to take your seat at the Kitchen Table, where James Knappet and his team serve an elaborate, double Michelin-starred tasting menu paired with wines picked by Sandia Chang.
Details: 70 Charlotte Street, W1T 4QG | Book here
–
Mere | ££££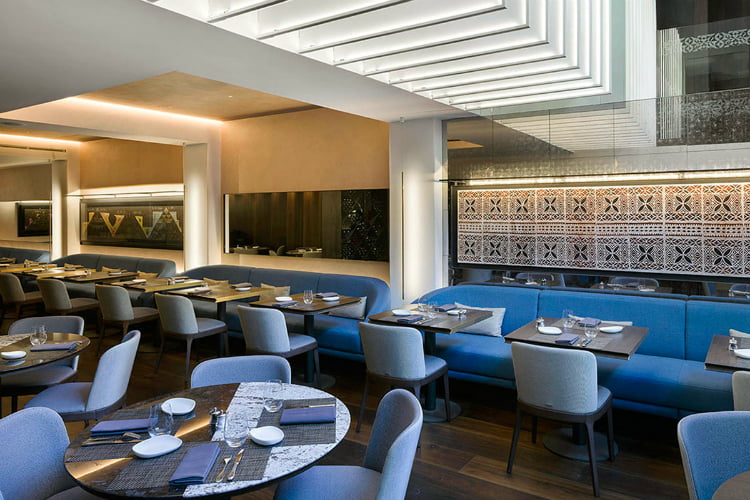 Mere is not merely another restaurant on Charlotte Street. Instead, it's the first solo spot by insanely talented Masterchef judge and Roux Jr. sous-chef, Monica Galetti. It's a stylish spot, with Samoan art work on the walls and cool table lights that look like space mushrooms – matching the kind of genre-spanning combinations you'll find on the regularly changing menu.
Details: 74 Charlotte Street, W1T 4QJ | Book here
–
Norma | £££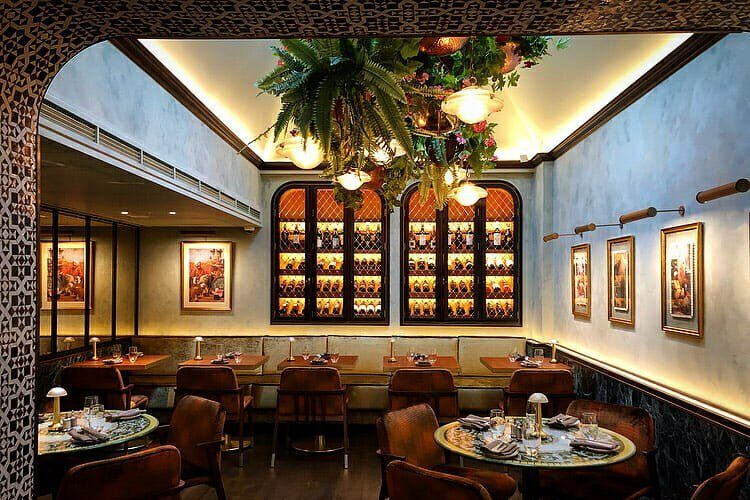 When opening your first independent restaurant, Sicily probably isn't the worst place to go for inspiration. Such was the sensible line of thinking The Stafford Hotel team went by when opening Norma, a resolutely Sicilian restaurant set in a three-storey Georgian townhouse on Charlotte Street, featuring a crudo bar and dishes like crab linguine served inside a Cornish crab shell.
Details: 8 Charlotte Street, Fitzrovia, W1T 2LS | Book here
–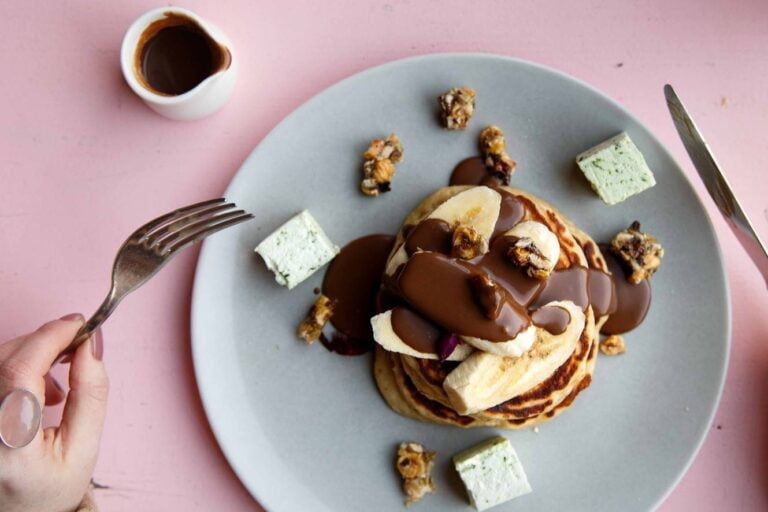 Answer = Charlotte Street. Every pancake fan in London flipped out when Dutch chef Patricia Trijbits gave the go ahead for her second restaurant here. Just as at the original Where The Pancakes Are in London Bridge, you can swoon over a stacked lineup of buttermilk pancakes; from the savouries (American with streaky bacon and maple syrup) to the sweets (forest berries, banana marshmallow) and even the oven-baked 'Dutch babies' that come in a cast-iron pan with toppings such as asparagus, goats and cheddar cheese.
Details: 7 Charlotte Street Fitzrovia, W1T 1RG | Book here
–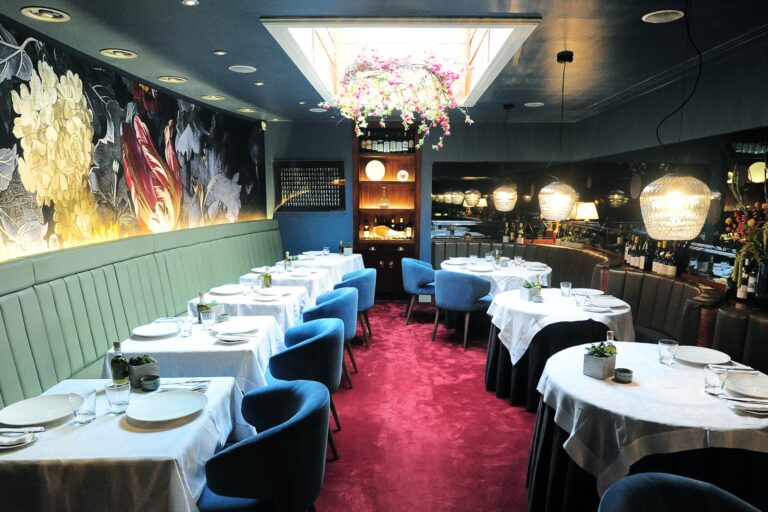 Not many can point to over 30 years (and still going strong) in the game. That's how long Pied à Terre has stood proudly for here on Charlotte Street  – even more impressive is that it's held onto a Michelin star for essentially the entire time (winning after its first year) – making it one of the longest Michelin starred restaurants in London. Expect an ever-evolving menu of textbook top-end dishes, at present with a touch of Greece to them thanks to current Head Chef Asimakis Chaniotis.
Details: 34 Charlotte Street,W1T 2NH | Book here
–
Carousel | ££
The premise behind Carousel is a simple, yet highly effective one: invite the most in-demand culinary stars from around the world over for rotating residencies and just let them just do their thing in the kitchen for a week (the chefs are here for a good time, not a long time). There's also a wine bar here, with brilliant seasonal small plates, and a pop up restaurant space reserved for more long-term tenancies called No. 23.

Details: 19-23 Charlotte Street, W1T 1RL | Book here
–
And to wind up the evening…
Bourne & Hollingsworth Bar | ££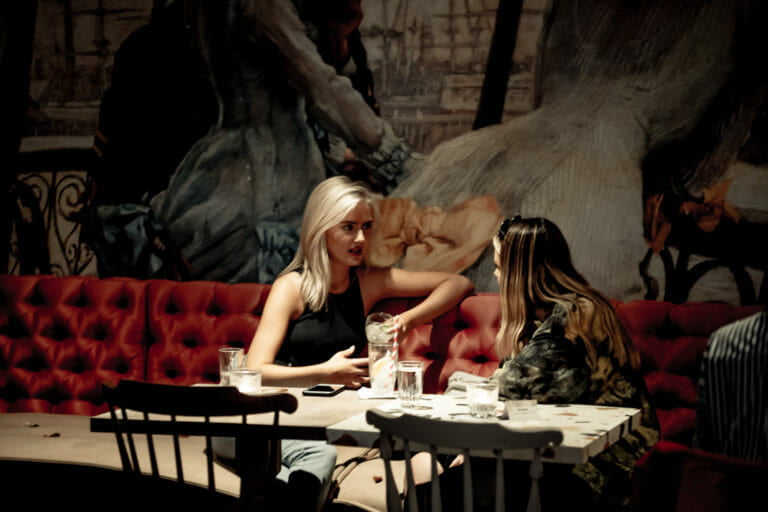 A tiny, intimate cocktail den hidden down a set of steps at the end of Charlotte Street, Bourne & Hollingsworth is one of Central London's truly great bars. Settle into the sumptuous interiors, surrounded by huge murals of 19th century French artwork, and clink Campfire Cups (filled with orange, peach, Spanish liqueur and toasted marshmallows).
Details: 28 Rathbone Place, W1T 1JF | Book here
---
Looking for more inspiration? See the best restaurants in Central London