Tucked at the north end of Portobello Road, just before it meets Golborne Road, is the independently-run bakery Layla.
While the rest of us attempted that one sourdough loaf in lockdown, founder Tessa Faulkner was thinking on a much bigger scale. She wondered why artisan bakeries were thriving so much in East London, but hadn't spread across town yet. An idea was slowly germinating. And so in Spring 2021, Layla opened its doors, with the ambition to prioritise sustainability, seasonality and traditional practices… which coincidentally happens to result in really good bread.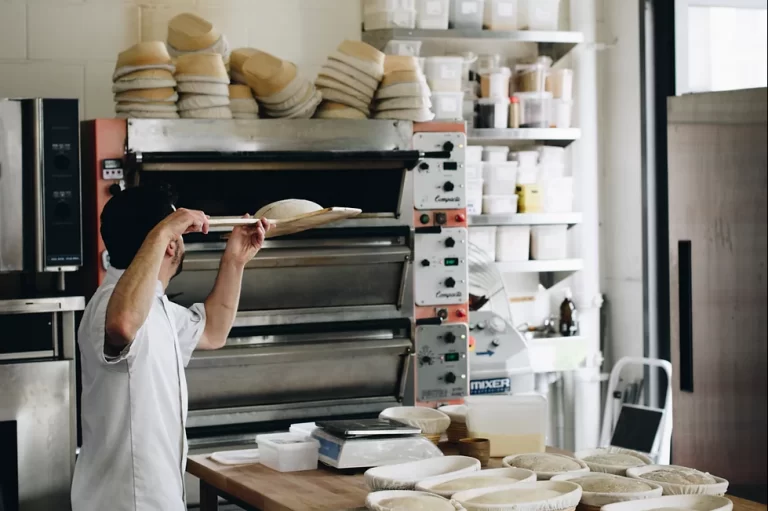 Every morning, the team bake fresh batches of loaves and beautifully flaky pastries, and get to work preparing doorstopper sandwiches and cheese toasties for lunchtime. But a few nights a month, the bakery transforms into an intimate supper club, hosting dinners with guest chefs which have previously included the likes of Amy Poon, Xanthe Gladstone and Thomas Straker (whose anticipated restaurant Straker's opens round the corner this summer). They also have monthly pizza nights serving Layla's Wildfarmed sourdough pizzas and ice cream, with tables spilling out onto the patio outside.
We caught up with Tessa to talk sustainability, local gems, and elderflower foraging…
–
What were you hoping to create when you opened Layla? What was the dream?
I live locally to Layla and used to spend weekends cycling to artisan bakeries in East London and it amazed me that this was not replicated in West London. The dream was to create a neighbourhood bakery in Ladbroke Grove with handcrafted bread and pastries made using carefully sourced ingredients and baked fresh on site each day.
–
What are two of your favourite bakes you offer?
Our pain au chocolat is my go to. For an afternoon pick me up it has to be the Wildfarmed peanut and chocolate cookie.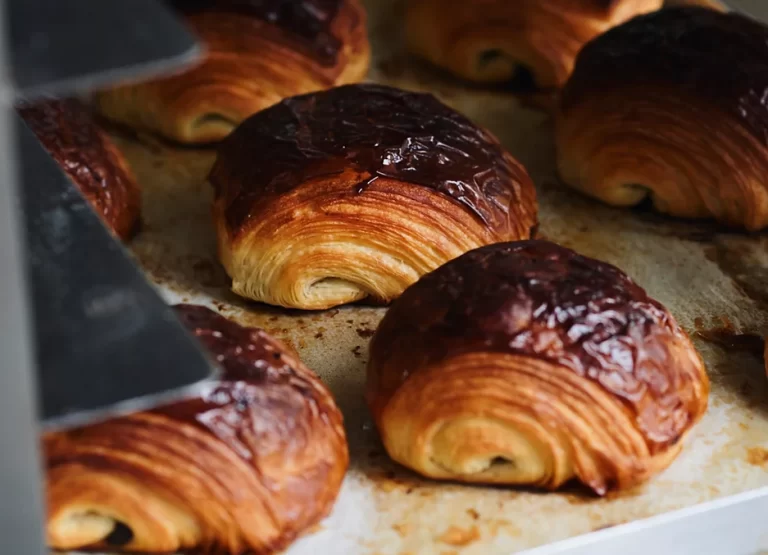 Your suppliers are clearly very important to what you do at Layla. Who do you work with, and why?
We work with a number of very special suppliers – Wildfarmed, Pump Street Chocolate, Natoora, Two Fields and Assembly, to name just a few. They work directly with farmers and independent producers to sustainably source ingredients and we think they're the very best we have access to. Wildfarmed provide us with flour. They are pioneers of bringing regenerative food into the mainstream. They put soil health first, and pay farmers properly, growing tasty, highly nutritious food, in a way that improves the environment.
–
What made you choose Portobello Road as a location?
Fortunate to be a local in the area I was aware of a notable dearth in bakeries in the Portobello / Golborne Road neighbourhood that were baking on site each morning. With a tight-knit community and rich culture, I was confident a new bakery would go down well.
–
If you were going to grab a drink locally where would you go (and why)?
Liberté Chérie. Our local zero waste store come natural wine bar. Guests perch upon the counter surrounded by jars; the owner Charles, has a wealth of knowledge on wine and will entertain you with wonderful stories about his suppliers.
–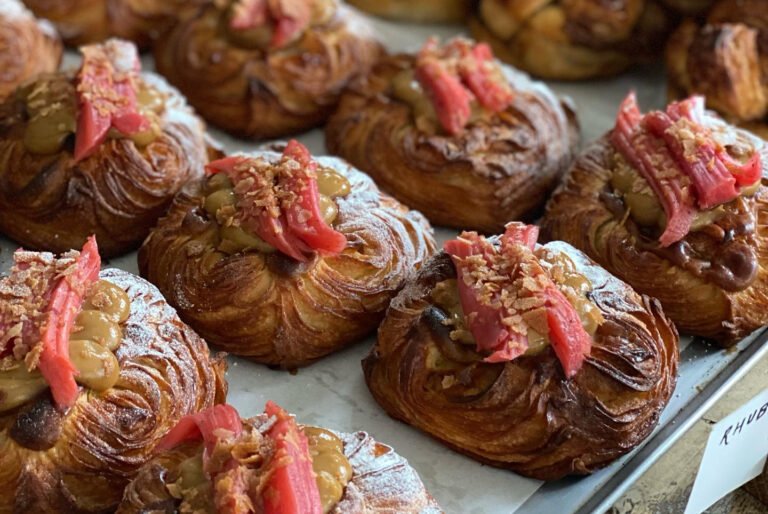 Favourite local restaurant?
7 Saints.
–
If you had a free couple of hours in the area before work, what would you do?
Take an early morning stroll on market days down the Portobello Road. The streets are lined with antique sellers and the covered market under the Westway houses some of the best vintage clothes I've picked up in the city. Or a wander down the Regent's Canal to Little Venice, with all its colourful houseboats. I managed a cheeky morning elderflower forage earlier this month.
–
What's your favourite thing about working round here?
The top end of the Portobello and the Golborne Road are a honeypot for different cultures, ethnicities and languages. This creates a vibrant community which I adore.
NOTE: Layla is open weekdays 8am-3.30pm, weekends 9am-3pm, with occasional late openings for supperclubs and collabs. You can find out more, book tickets for supperclubs or enquire about private hire at their website right HERE.
Layla | 332 Portobello Road, W10 5SA
---
Love supperclubs? See the best pop up restaurant events on in London this month.