Want to know which restaurants are opening soon in London?
Well allow us to whet your appetite, because this city has dozens of fine eateries clamouring to get in the door of the city's dining scene, and these are the best amongst them…
---
Want to go somewhere that's actually open, like, now? Check out our pick of London's Best Recently Opened Restaurants.
---
Kink(all)y's putting a twist on Georgian dumplings. Mainly because that's a crucial step in their preparation, but also because ex-Hedonist chef David Chelidze is creating fusion khinkali for this new restaurant in Fitzrovia. Fillings are set to include wagyu beef & umeshu sauce and lobster & tarragon, while downstairs will be Bar Kinky, a psychedelically-illuminated cocktail den…
Opening: 12th December
Soft launch? Not likely
–
Tom Sellers' legendary Restaurant Story – the Michelin starred spot with no menu, where dishes have included a 'beef candle' that you actually light – has been closed since Feb 2023 for an almost year-long refurbishment. The doors will reopen in January with a whole new storey attached, which'll house a lounge area, a private dining room and a chef's table-style experience…
Opening: 12th January, bookings open now
Soft launch? Verrrry unlikely.
–
After a blockbuster year for multi Michelin star-winner Claude Bosi – opening Mayfair's Socca and Brooklands by Hyde Park – the chef's announced something of a homecoming. Both in the sense that he's returning to West London (where he runs Bibendum), and that his new spot will be focussed on the cuisine of Lyon, where he was born and trained…
Opening: January
Soft launch? None yet announced
–
Larry Jayasekara is one of those chefs who seems to have been flirting with greatness for his entire career, and just needed his own restaurant to finally seal the deal. Well, now he's about to get his own restaurant. And with just eight tables and a chef's table in the dining room, the kitchen might just be the biggest part of the whole place…
Opening: January
Soft launch? Almost certainly not.
–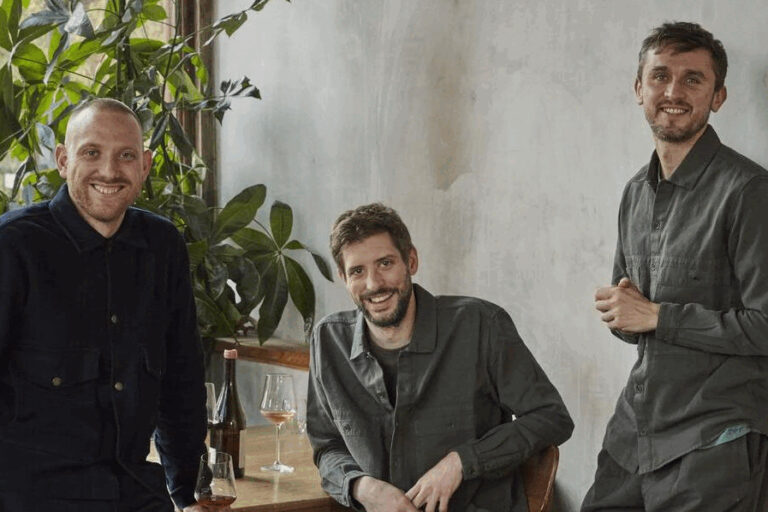 Something new's growing from Perilla. The Newington Green gem is about to get a sibling in Morchella, a Mediterranean spot just off Exmouth Market. And the Perilla founders are bringing in a former The Square chef, Daniel Fletcher, to head up the kitchen…
Opening: February 2024
Soft launch? None yet announced
–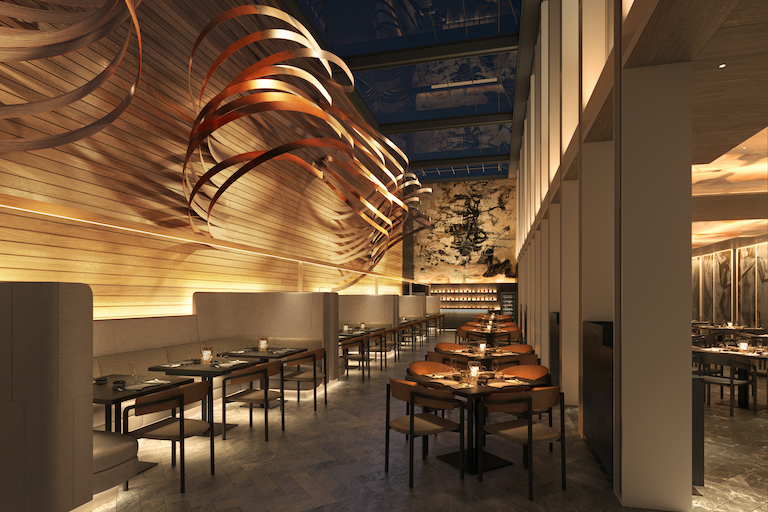 Akira Back was born in South Korea, became a baseball player in Japan, then a pro-snowboarder in the US, and finally decided to put athletics away and settle for a Michelin Starred career running a portfolio of 24 acclaimed restaurants across the globe. And now, finally, he's making his way to London, to open up the flagship restaurant in the all-new Mandarin oriental in Mayfair…
Opening: Early 2024
Soft launch? Not yet announced.
–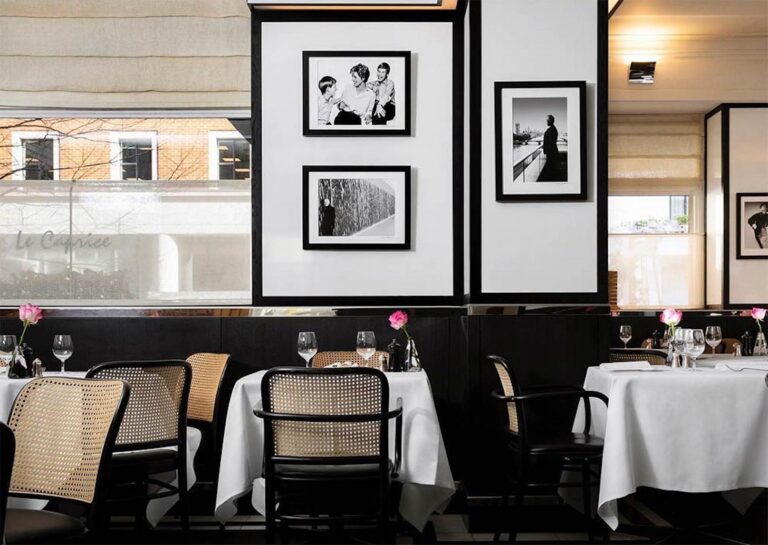 In 1981, Corbin & King took over a 34 year-old restaurant in St James's and turned it into one of the city's most beloved eateries, frequented by a starry troupe of celebrities, models and royalty. And now, a mere couple of decades later, Jeremy King is back in the saddle at the old Le Caprice site, with the restaurant's long-serving maître d', Jesus Adorno, on board as well. While the reincarnation will bear the new name of Arlington, it's set to bear a heavy resemblance to the original, with a couple of menu favourites rumoured to return…
Opening: Early 2024
Soft launch? None yet announced
–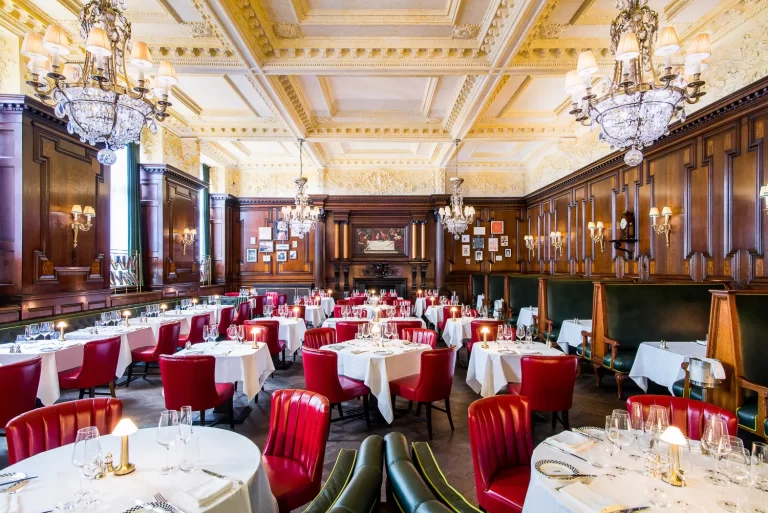 The word 'institution' gets flung around a lot these days – mainly by us – but Simpson's genuinely is one. It's been lavishing diners on the Strand since 1828, and throughout its time has been famous for cross-city chess matches and silver trolleys for tableside meat carving. The place had a pretty tough few years before finally shuttering for good during the pandemic – or so we thought. Because the (equally legendary) restaurateur Jeremy King is set to reopen Simpson's in 2024…
Re-opening: By mid-2024
Soft launch? None yet announced.
---
Want to read about somewhere that's actually open, like, now? Check out our pick of London's best new restaurants