G & T are very close together on the keyboard.
Which is why you should never sign off an email with 'regards'… especially after you've had a couple of G&Ts.
So it's best to set aside a whole evening to enjoy one of these excellent juniper distillate slingers, which are without a shadow of a doubt… London's best gin bars.
–
East London Liquor Company | Mile End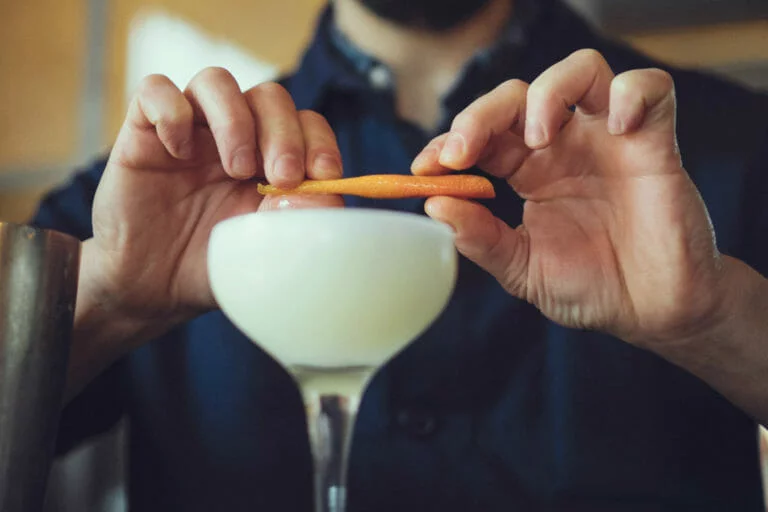 This craft distillery-cum-cocktail bar is located in an old glue factory next to Victoria Park. With the help of two large, glimmering copper stills they produce their own rum, whiskey and gin, all of which can be bought on site or enjoyed shaken up into a cocktail in their bar. And, as is only right for one of London's best gin bars, they also run tours and gin tastings on Friday and Saturday afternoons that will take you – G&T in hand – behind the scenes at the distillery, where you'll hear a little of gin's dark history and see how the stuff is made before moving through to the maturation room for a spirits tasting, both of East London Liquor Company's own juniper-hooch and a selection of contrasting world gins.
Details: 221 Grove Road, Bow Wharf, E3 5SN | For more information, visit their website here.
–
The Distillery | Notting Hill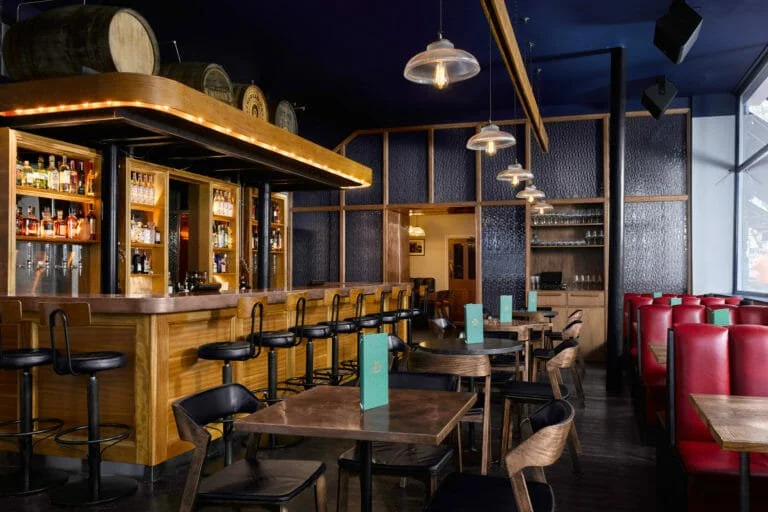 Home to Portobello Road Gin, this four-storey venue houses – from top to bottom – a micro hotel, a gin museum, two bars (one of which is a Spanish-inspired temple to the G&T serving over 200 gins), and a 400-litre basement distillery tank. It's also the new home of The Ginstitute, where you can learn to blend your own gin, to your own personal tastes.
Details: 186 Portobello Road, W11 1LA | For more details, check out their website here.
–
Mother's Ruin | Walthamstow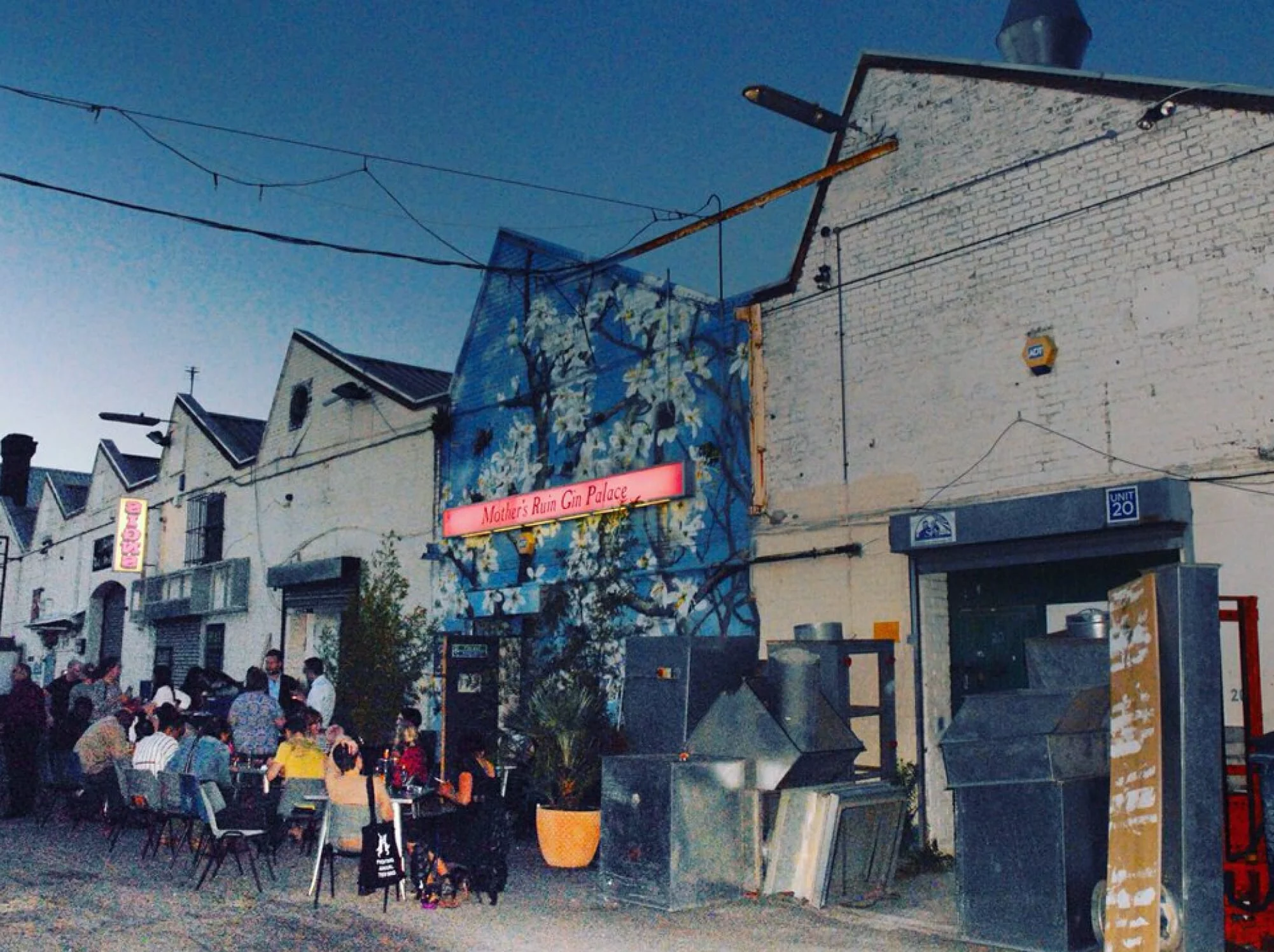 Housed in an old first world war munitions factory with two small orchards on site, the Mother's Ruin team use home-grown and locally foraged fruit and flowers to craft an array of fruit liquors. From Friday to Sunday, they open the distillery doors to host a tiny Gin Palace where – with or without their liquor selection – you can sample over 70 different types of gin.
Details: Unit 18, Ravenswood Industrial Estate, E17 9HQ | For more details, check out their website here.
–
Mr. Fogg's Gin Parlour | Covent Garden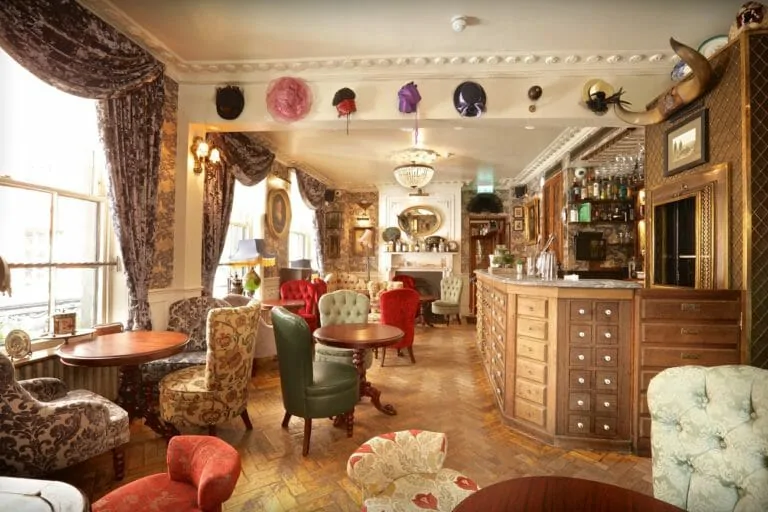 Mr. Fogg's Gin Parlour is the home of Phileas Fogg's late aunt Gertrude Fogg …and over 315 bottles of gin. Book in for G&Tea where you can sip on a plethora of nectarous gin cocktails served to you in the finest china, alongside a selection of home-made and authentically Victorian sweet and savoury delicacies. They also host their very own 'Gin Safari' where, as well as an hour-and-a-half of expert tuition and two first rate Gin & Tonics, you will also sample six different gins from around the globe.
Details: 58 St. Martin's Lane, WC2N 4EA | For more information, visit their website here.
–
214 Bermondsey | Bermondsey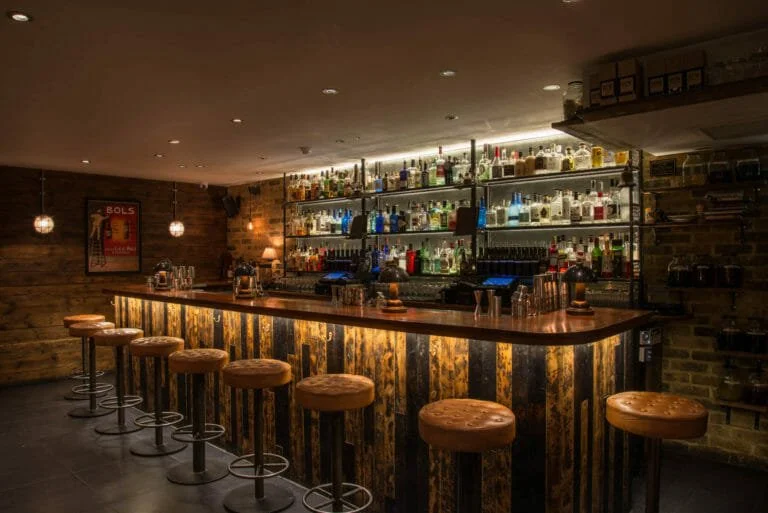 Representing the South in the list of London's best gin bars is 214 Bermondsey, whose bar is made of wood, concrete, and gin. In fact, there are 100 different varieties on display behind the timber bar, which you can sample solo or in flights of three, delivered to you unlabelled (with a bottle of their own small-batch Bermondsey Tonic). The idea is to taste them, rate them, and then open the sealed envelope they came with to reveal which is which.
Details: 214 Bermondsey Street, SE1 3TQ | For more details, have a look at their website here.
–
The Gin Bar at Holborn Dining Room | Holborn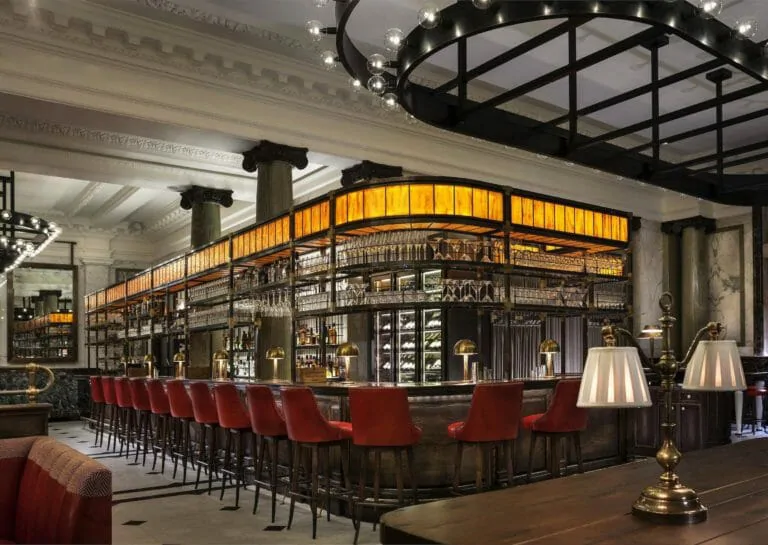 Okay so, if 100 different gins sounded impressive, get a load of the The Gin Bar at Holborn Dining Room – they have five times as many, with 30 different tonics to go with them. All in all, that makes over 14k possible G&Ts, so choose wisely. And if you end up deciding to stay and try a few more, it wouldn't be the worst thing – with red leather bar chairs, and a stunning Art Deco-styled bar, it's quite a beautiful place to hang around.
Details: Rosewood Hotel, 252 High Holborn, WC1V 7EN | For more details, have a browse of their website here.
–
City of London Distillery | St. Paul's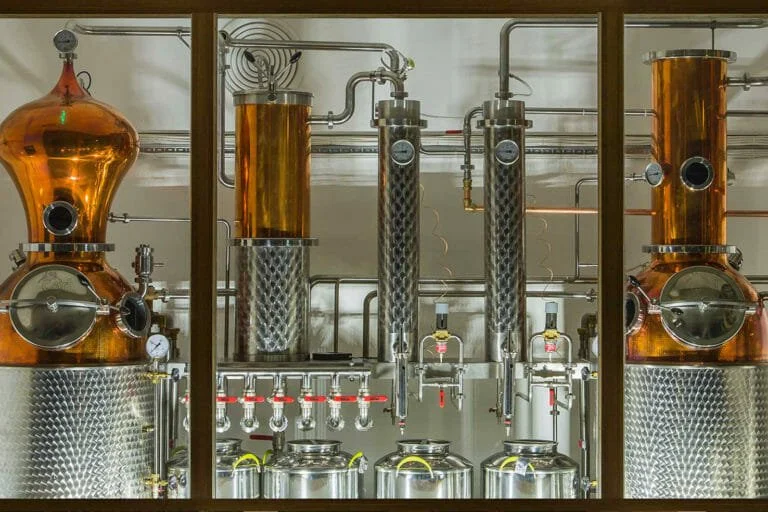 London has a COLD. Which is a good thing, because here it specifically refers to the City of London Distillery – a basement City drinking den with two copper stills patiently distilling gin… which, naturally, you can then order. They also have a private workshop filled with miniature stills, where you can create your own bespoke gin to take home with you.
Details: 22-24 Bride Lane, EC4Y 8DT | For more information, visit their website here.
---
Gin… gin rummy… rummy…rum… Fate seems to want us to point you to a rundown of London's best rum bars