If you're looking to get out the house for a little while this Christmas, we've gathered some of the cosiest, most convivial pubs open on Christmas Day for you to swing by (many of which are quite conveniently placed at the end of a great walk).
They're all open for walk-ins, and some of them are still taking bookings for meals, too. You'll have to be quick though…
…because you wouldn't be the first to discover there's no room at the inn.
---
PUBS OPEN ON CHRISTMAS DAY IN CENTRAL LONDON
–
The Grazing Goat | Marylebone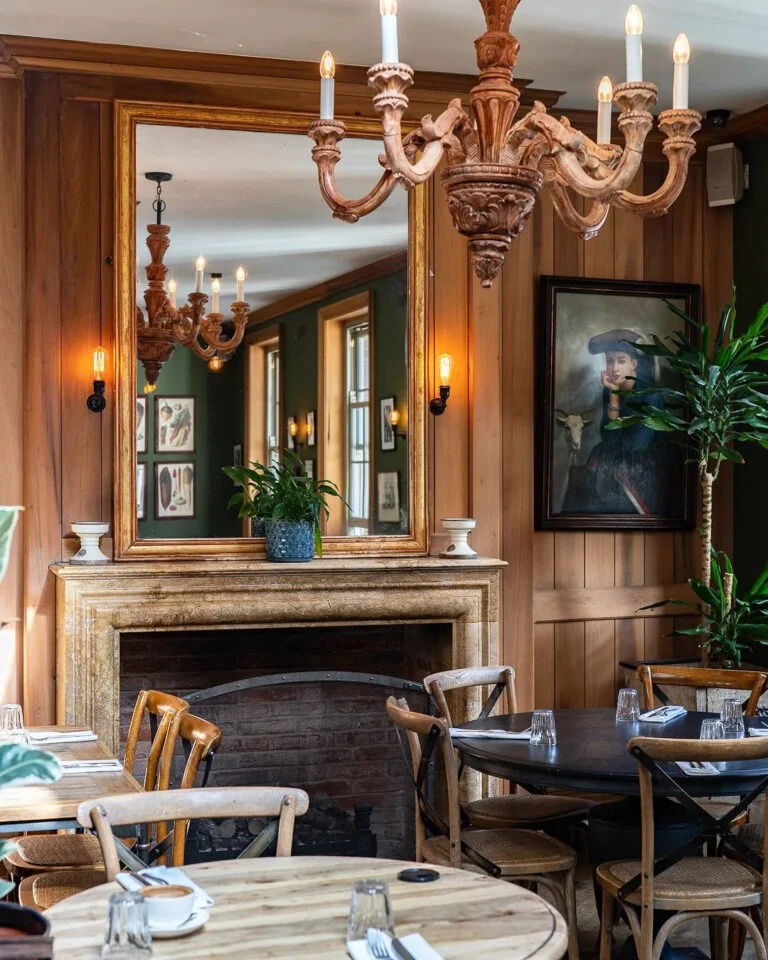 A gorgeous, rustic-styled space with blazing fires, warm industrial lighting and a long bar, at which they're serving a couple of draught beers, a decent wine list, and mulled wine laced with sloe gin.
Details: 6 New Quebec Street, London, W1H 7RQ
–

The Zetter Townhouse | Marylebone & Clerkenwell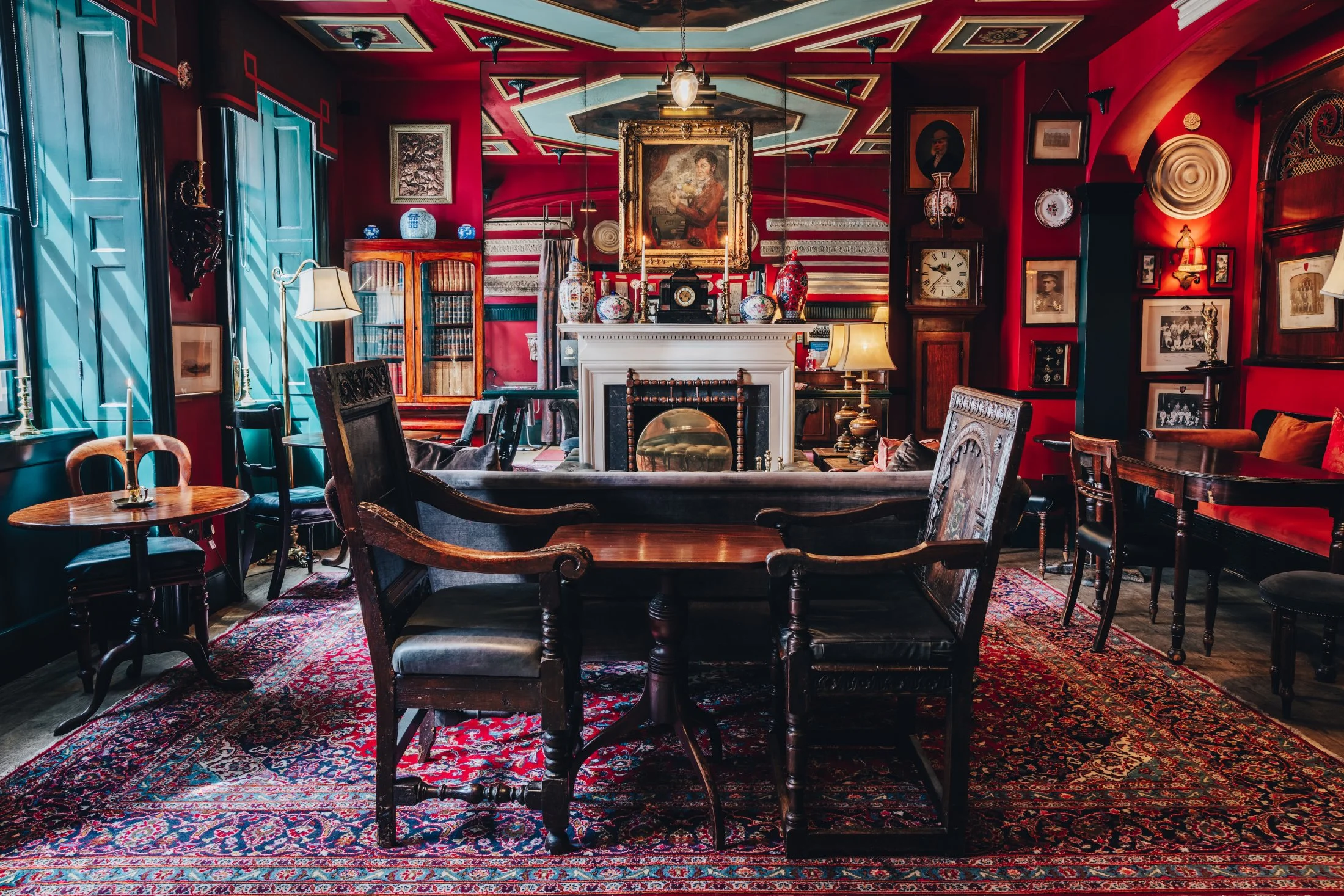 Not a pub as such, but the two Zetter Townhouse hotels each have gloriously sumptuous cocktail bars that are open on Christmas Day, serving cocktails and gourmet takes on quintessential British snacks.
Details: Zetter Townhouse Marylebone 28-30 Seymour St, London, W1H 7JB | Zetter Townhouse Clerkenwell 49-50 St John's Square, London, EC1V 4JJ
–

Founder's Arms | Bankside
A Young's pub with sprawling riverside views and an outdoor terrace from which to enjoy them, with a mulled wine, hot spiced apple or Irish coffee in hand.
Details: 52 Hopton Street, London, SE1 9JH | Book here, or just turn up (open 12-6pm)
–
The Guinea | Mayfair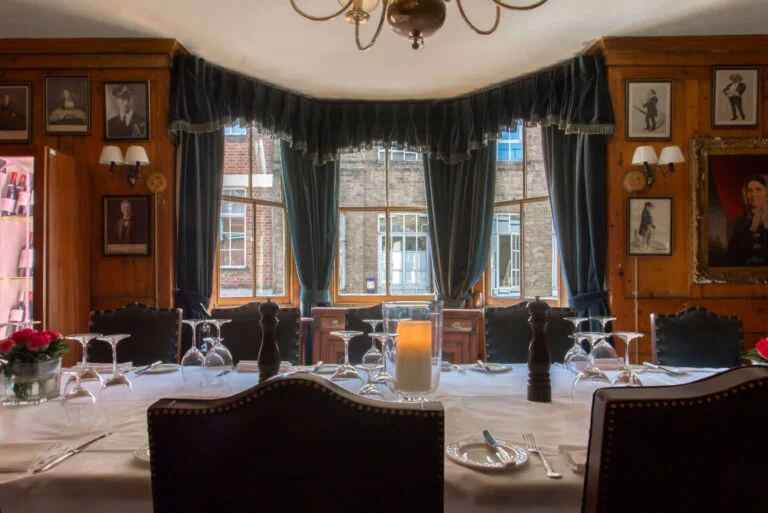 Going to The Guinea on Christmas Day could be your very own scene from Love Actually. Wander through the nearby twinkling Christmas lights of South Molton Street, then make your way round to this long-standing Mayfair pub to soak up the Christmas cheer.
Details: 30 Bruton Pl, London W1J 6NL | Book here or walk in (open 12-6pm)

PUBS OPEN ON CHRISTMAS DAY IN NORTH LONDON
The Albion | Islington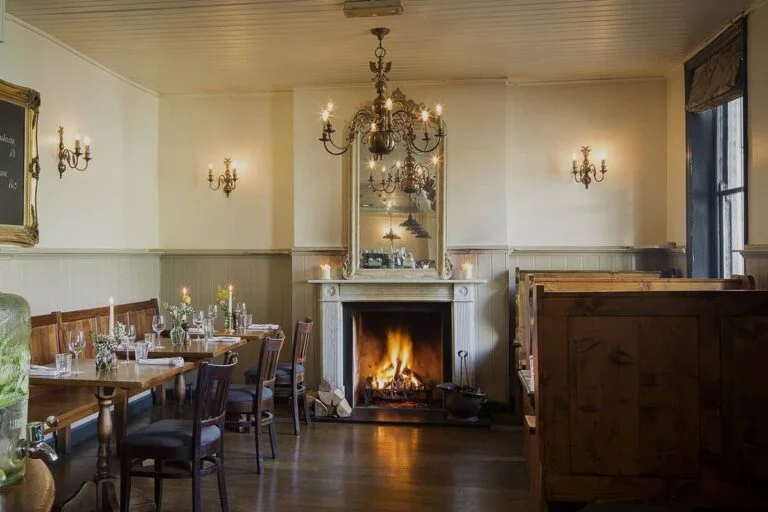 Low hanging chandeliers, wood-panelled walls, and log fires for a quintessentially cosy, British Christmas. Grab your family, invite your friends, relax, and feel the warmth all around in one of the best London pubs with open fires.
Details: 10 Thornhill Road, N1 1HW | Walk in (open 12-5pm)
–
The Queen's | Primrose Hill
A light and airy corner tavern perfectly placed for a drink after taking in the views from Primrose Hill, with a decently priced wine list and a dedicated Bloody Mary menu – just in case you go a bit too hard on Christmas Eve.
Details: 49 Regents Park Road, London, NW1 8XD | Book here or walk in (open 12-6pm)
–

The Flask | Hampstead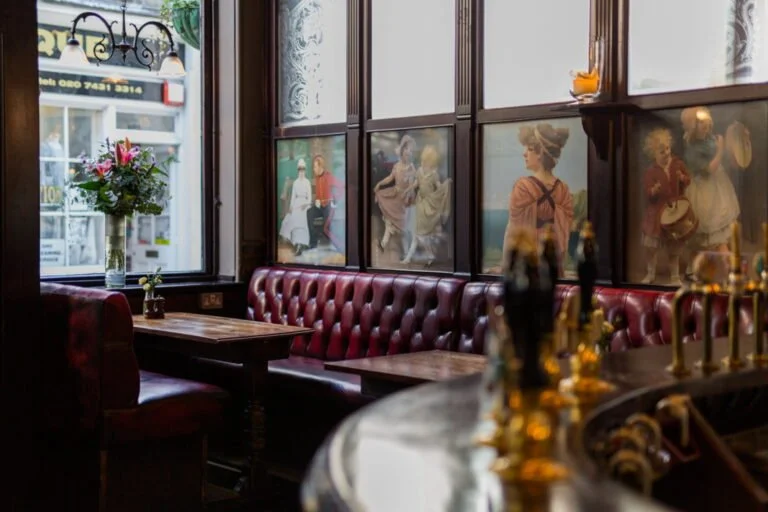 One of Hampstead's cosiest pubs, tucked down a flagstoned alleyway and within easy reach of Hampstead Heath after a Christmas day stroll. Two roaring fires will be spitting out heat, and they've got Young's Winter Warmer on draught and a locally renowned mulled wine recipe.
Details: 14 Flask Walk, London NW3 1HE | Book here or just turn up
–
The Spread Eagle | Camden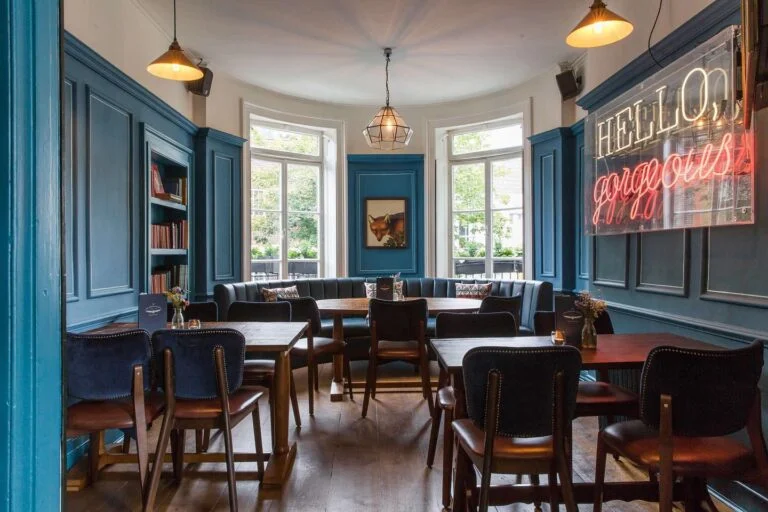 Walk up to Primrose Hill, take in the views over the city, then retreat to The Spread Eagle for mince pies, boozy coffees and Champagne.
Details: ​141 ​Albert ​Street, ​Camden ​Town, ​London, ​NW1 ​7NB | Book here for Christmas Day dining or walk in for drinks (open 12-6pm)
–
The Narrowboat | Islington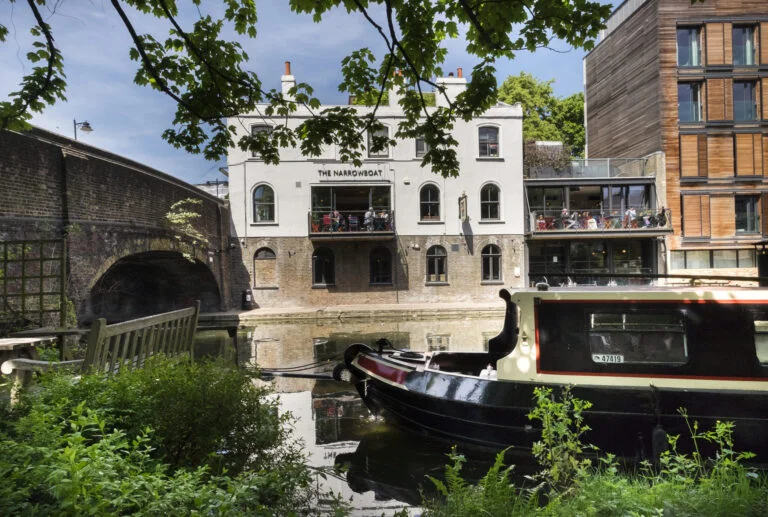 The Narrowboat looks directly onto the canal, and besides serving up the usual suspects behind the bar, you'll also find hot gin & gingerbread cocktails, Baileys hot chocolates, and hot toddies on the menu.
Details: 119 St Peter's Street, London, N1 8PZ | Open 12-7pm
–
The Gipsy Queen | Gospel Oak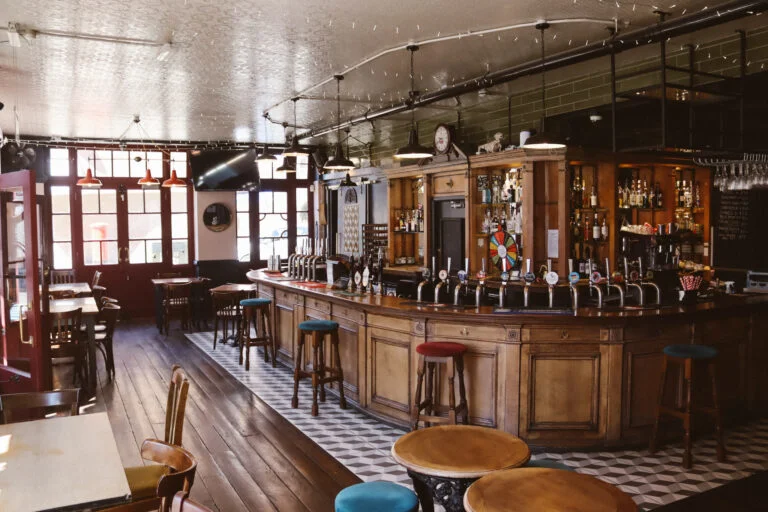 Roaring fires, Christmas pudding negronis, and an ever-changing line-up of intriguing craft beers (alongside your more usual pub drinks) just a stone's throw from Hampstead Heath.
Details: 166 Malden Road, London, NW5 4BS | Open 12-5pm
PUBS OPEN ON CHRISTMAS DAY IN SOUTH LONDON
The Ship | Wandsworth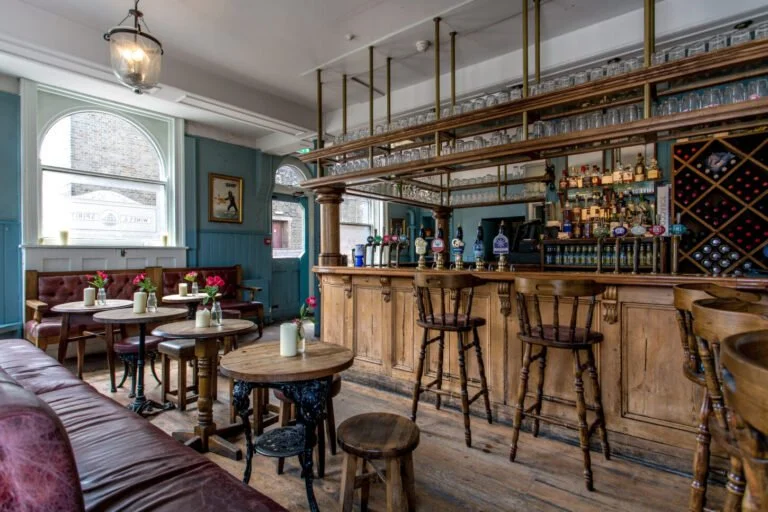 Wandsworth's sea-worthy pub has a sprawling terrace overlooking the river, plus cosy original wood features inside with a decent line up of beers on tap, mulled wine and more.
Details: 41 Jews Road, Wandsworth, SW18 1TB | Book here or drop by, 12-4pm
–

Spread Eagle | Wandsworth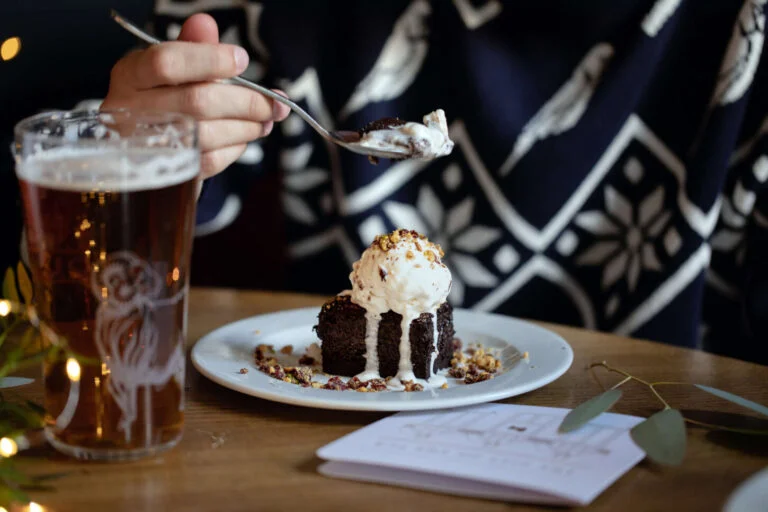 Head down to this 18th Century pub in the heart of Wandsworth for a whopping 6 course meal Christmas meal with all the trimmings, or simply a good ol' pint and a game of pool with your friends and family.
Details: 69 Wandsworth High St, London SW18 2PT | Book here or walk in
–

The Castle | Tooting
A spacious, dressed-up pub with a huge heated garden out the back. There are even privately bookable huts with their own fireplaces…
Details: 38 Tooting High Street, Tooting Broadway, London, SW17 0RG
–
The Half Moon | Herne Hill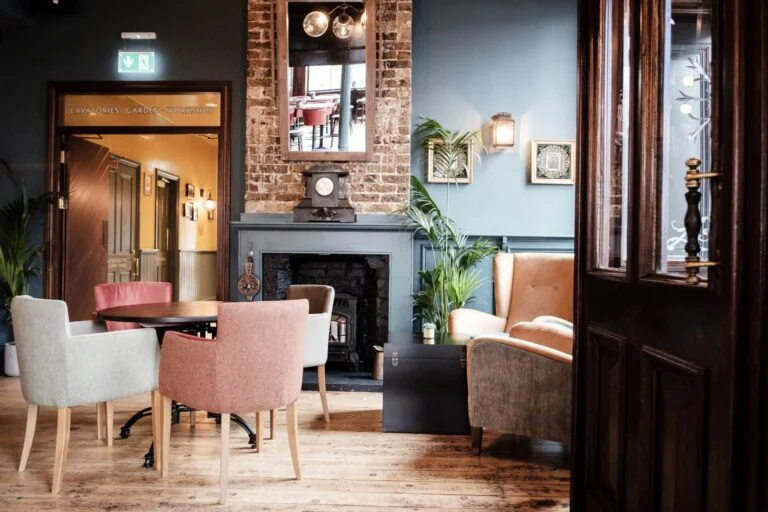 An old-school Victorian pub with moody, cosy interiors, roaring fires and comfy chairs, perfectly placed for a snifter after a stroll across Brockwell Park. There's usually a great selection of beers on tap, plus house cocktails and a well-travelled wine list.
Details: 10 Half Moon Lane, Herne Hill, London, SE24 9HU | Open 12-5pm
–
The Grove | Balham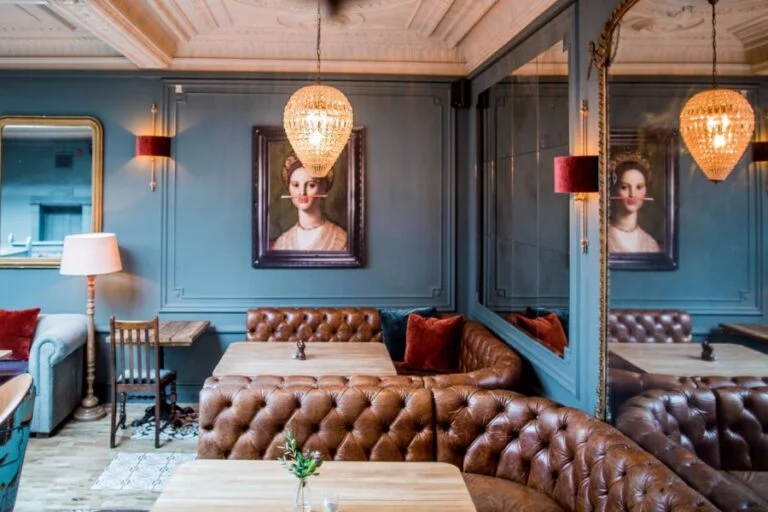 A plush, colourful, light-filled Victorian boozer with mulled wine, Champagne and Christmas cocktails joining the usual pub line-up.
Details: 39 Oldridge Road, Balham, London, SW12 8PN | Open 12-5pm
–
The Cutty Sark | Greenwich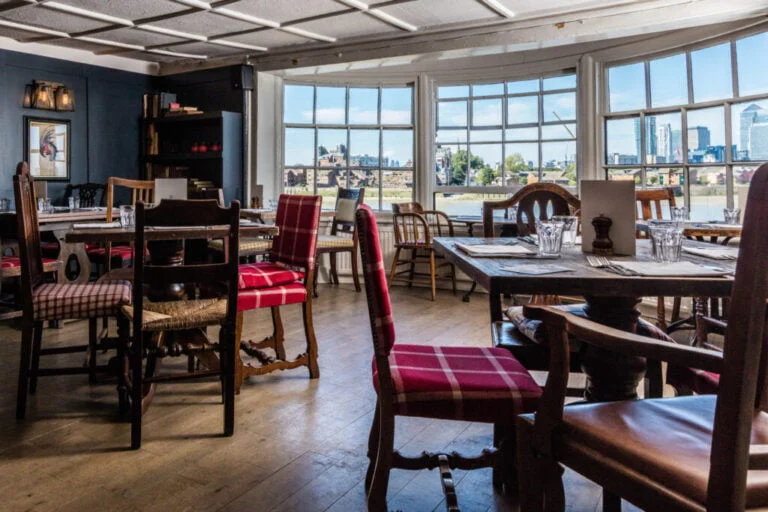 One of many stellar pubs in Greenwich, with enough wooden and nautical trappings to make you feel like a sailor, and a decent enough drinks menu to let you drink like one, too.
Details: 4-6 Ballast Quay, Greenwich, London, SE10 9PD
–
The Clockhouse | Peckham
The perfect pit-stop after a stomp around on Peckham Rye. Cosy interiors with open fires, tweed-wrapped banquettes and mismatched vintage furnishings make for a picturesque setting for a Christmas Day pint, and they're dog-friendly, too.
Details: 196a Peckham Rye, East Dulwich, London, SE22 9QA
PUBS OPEN ON CHRISTMAS DAY IN EAST LONDON
The Royal Oak | Bethnal Green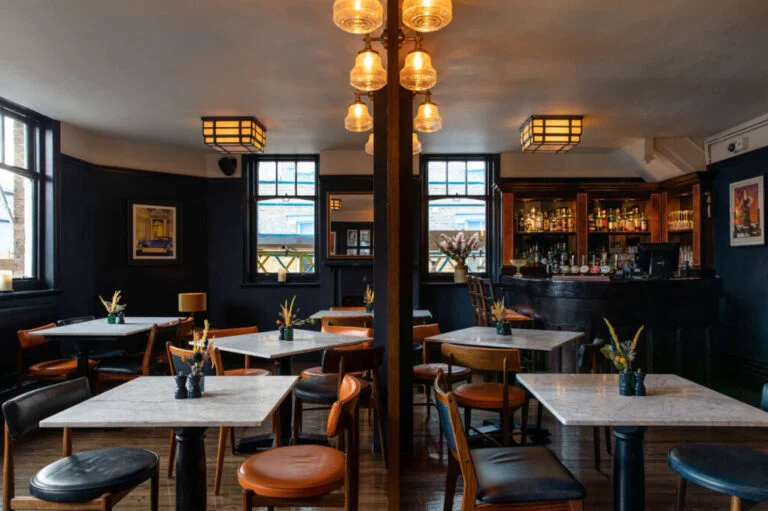 Columbia Road's old-school gem, with pared-back '20s influenced interiors, and an island bar for pulling up a stool and enjoying a crisp pint.
Details: 73 Columbia Road, London, E2 7RG | Open 12-6pm
–

The Crown | Bow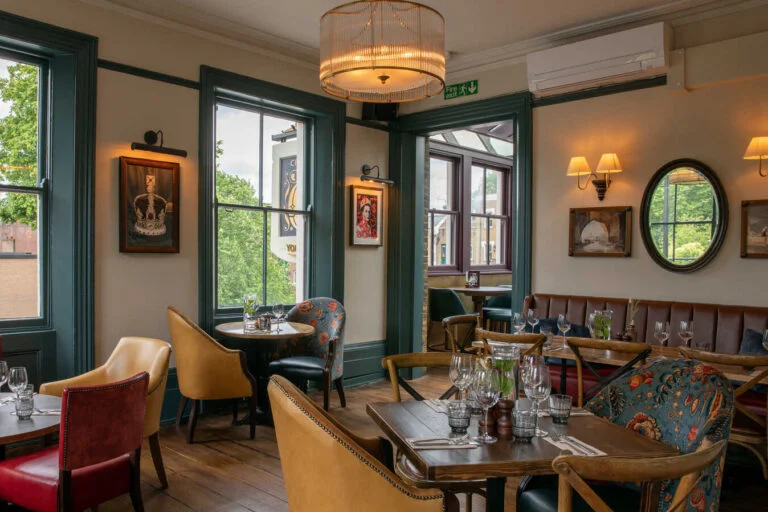 Red wine, hot toddies and a roaring fire perched on the fringe of Victoria Park. Take a bracing post-dinner constitutional around the ponds and the pagoda before holing up here for something restorative.
Details: 223 Grove Road, London, E3 5SN
–
The Owl & Pussycat | Shoreditch
A huge, two-storey pub slap-bang on the middle of Redchurch Street in Shoreditch, with a heated & covered beer garden out the back and a good line-up of beers on tap.
Details: 34 Redchurch Street, E2 7DP
–
Duck & Waffle | Liverpool Street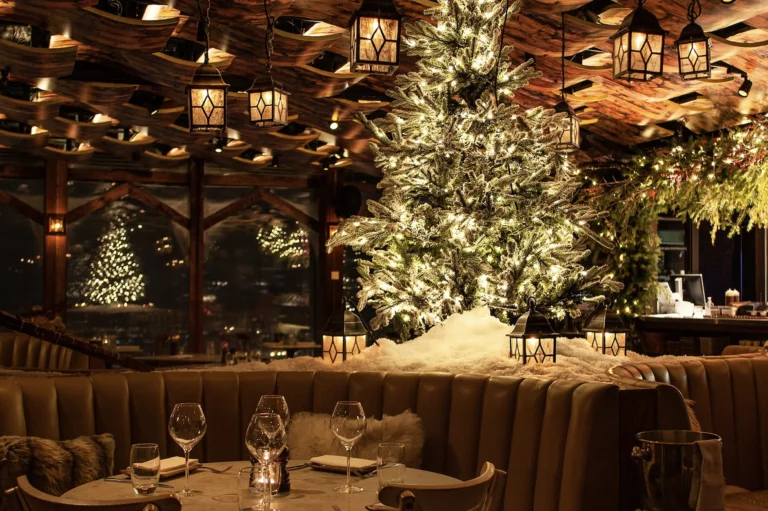 Another cocktail bar worthy of mention: housed on the 40th floor of the Salesforce Tower, and now sporting a faintly magical makeover as a snow-dusted winter wonderland, there are certainly less festive places for a fancy drink on Christmas Day than the Duck & Waffle cocktail bar…
Details: 110 Bishopsgate, London EC2N 4AY | Book here
–
PUBS OPEN ON CHRISTMAS DAY IN WEST LONDON
The Alexandra | Wimbledon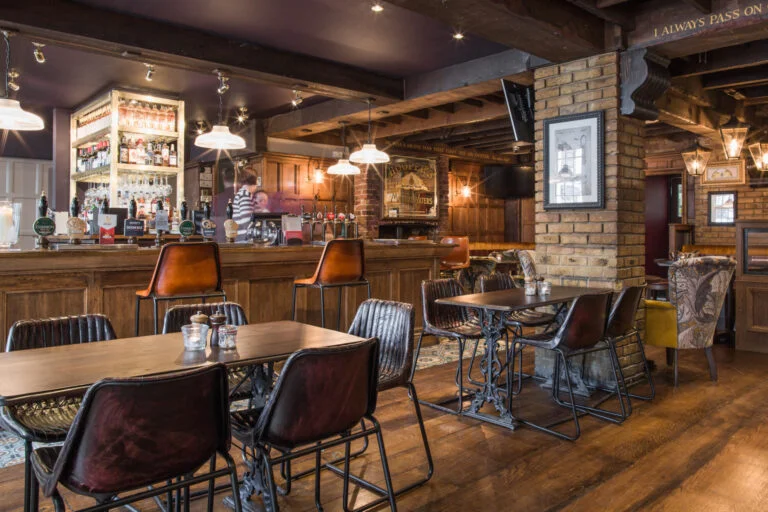 Of all the pubs in Wimbledon, The Alexandra always has a special atmosphere at Christmas because they host a free lunch for locals who'd otherwise be spending the day on their own. And you can join them for a little mulled wine by the fireside.
Details: 33 Wimbledon Hill Road, London, SW19 7NE | Open 12-6pm
 
The Cadogan Arms | Chelsea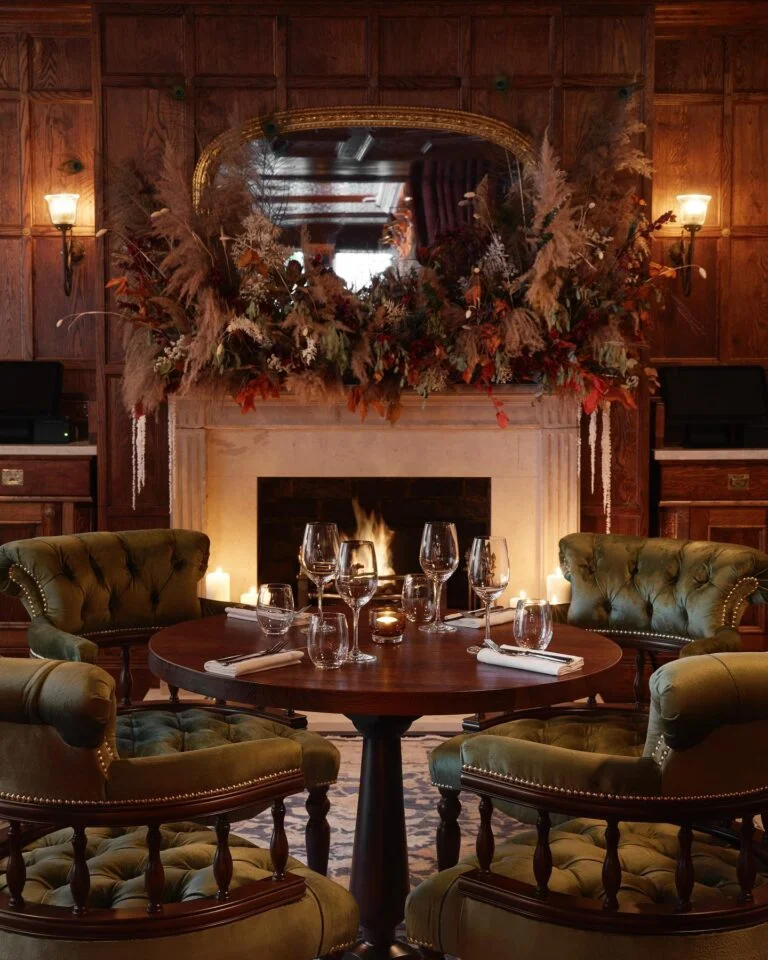 A traditional British boozer with a side of grandeur in Chelsea. In the recently renovated Cadogan Arms, sip mulled wine under beaded chandeliers in plush, velvet upholstered armchairs, and have yourself a very Merry Christmas indeed.
Details: 298 King's Rd, London SW3 5UG
–
Brook Green Hotel | Hammersmith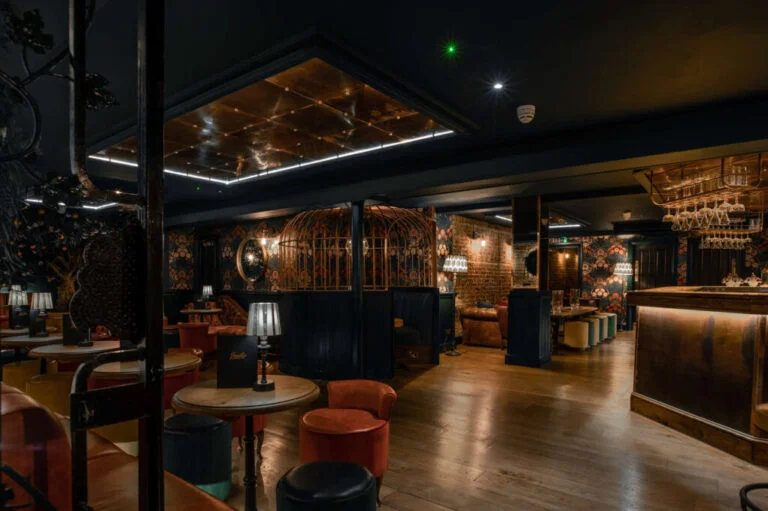 Lows of -7 °C already in mid-December…If you need another reason to head to the pub on a cold Christmas Day (besides a newly renovated cocktail bar within a fabulous Young's pub and hotel), they've also got a load of roaring open fires to keep you nice and toasty.
Details: 170 Shepherds Bush Rd, London W6 7PB | Open 12-6pm
–
White Hart | Barnes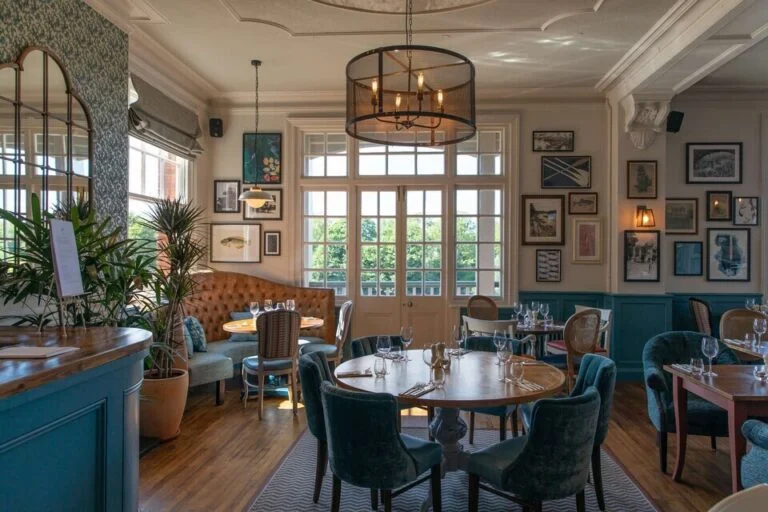 Shake your Christmas Day walk up this year. Stroll along the river, getting your acceptable amount of fresh air for the day, and then reward yourself with a nice, crisp pint, a hot toddy or some festive bites while you watch the sunset beside the Thames.
Details: The Terrace, London SW13 0PX | Open 12-6pm
–
The Spotted Horse | Putney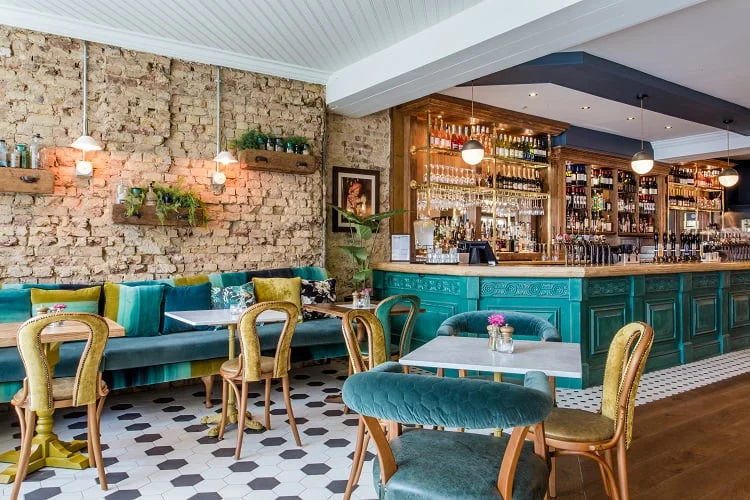 The hub of Putney High Street, The Spotted Horse is one of the cosiest pubs in Putney to pop into on Christmas Day. It's a spacious, smartly turned-out boozer with a heated rooftop terrace and a healthy line-up on tap.
Details: 122 Putney High Street, London, SW15 1RG
–
The Britannia | Kensington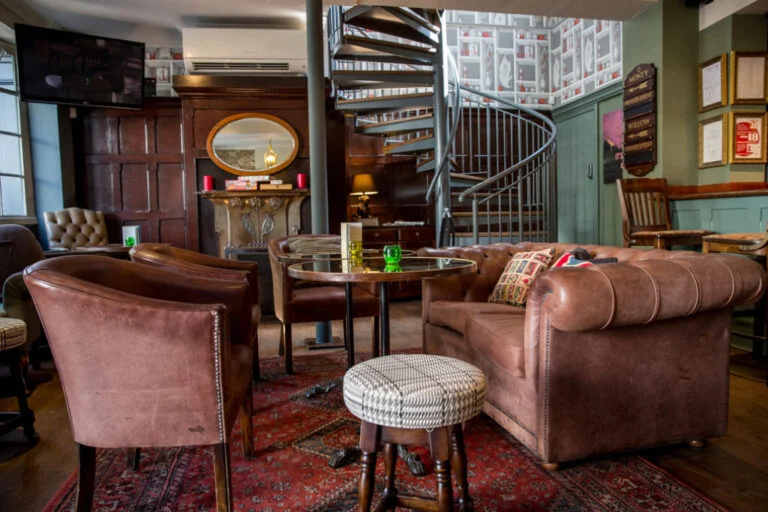 Tucked off High Street Kensington, The Britannia's dressed up in beautiful turquoise tones and has all sorts of cosy nooks to settle into. There's an open fire, and a solid selection of beers on draught.
Details: 1 Allen Street, London, W8 6UX
–
The Alfred Tennyson | Knightsbridge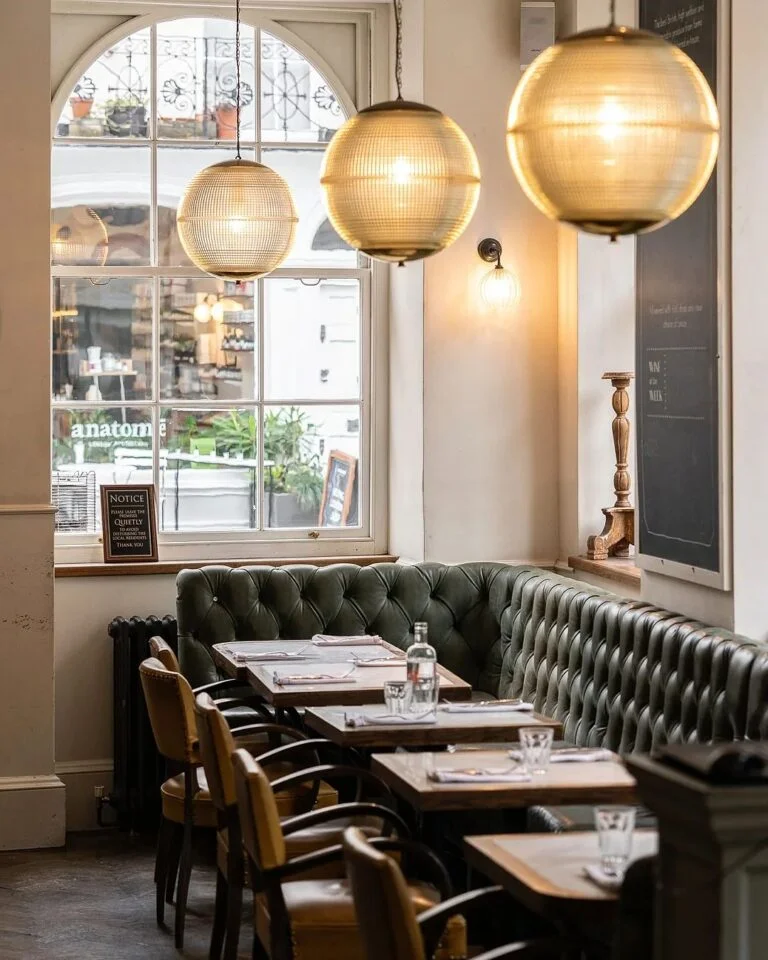 As you'd expect from the area, The Alfred's a well-heeled pub with plenty of stools and bars to prop up if you're swinging by for a drink. There's log fires, cosy corners to get tucked into, and a menu of winter specials including salted caramel espresso martinis and hot spiced apples.
Details: 10 Motcomb Street, London SW1X 8LA
–
The Drayton Arms | South Kensington
A Kensington classic with a friendly atmosphere, plenty of tables and a heated area outside. Drinks-wise, you'll find a solid line up of draught beers on the go, alongside well-crafted cocktails.
Details: 153 Old Brompton Road, London, SW5 0LJ
---
Want to really earn that pint? Take a look at these festive walks in London.