Home to everything from medieval leper hospices to a roaring sex trade in the 1960s, Soho is a patch of London with a chequered past. Luckily, that chequered past has also given rise to an explosive, multi-genre music scene and a hub for literary and artistic progress – and where the artists lead, everyone else inevitably follows. Head there today, and you'll encounter some of London's finest restaurants, interspersed with flashes of naughty old Soho.
And so we present to you the very best things to do in Soho in the space of 24 hours, and no, that doesn't include finding a questionable bed for the night…
MORNING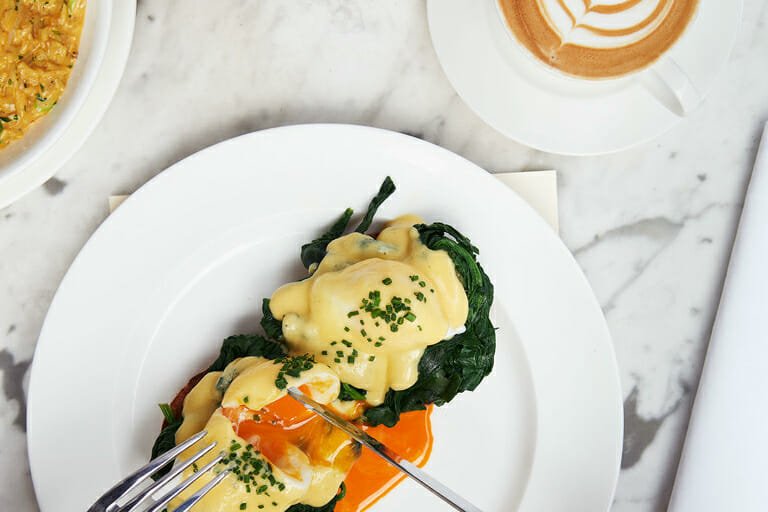 If you want a slow start to the day, head for a full cooked breakfast at the Dean Street Townhouse (unsurprisingly located on Dean Street), a sprawling Georgian dining room with the option to eat al fresco in the warmer months. From the Soho House group, it's a sure-fire way to feel fancy (but without the membership fee), and offers no less than four types of Bloody Mary, including a wasabi option. Prime dishes on the menu include ham hock hash with fried duck egg, and Lorne sausage with tattie scones. You could be there a while.
MIDDAY
Soho shopping is getting preeetty trendy these days thanks to boutiques like Swedish ethical jeans company Nudie, and Albam Clothing, a gents outfitters that takes Steve McQueen as inspiration – but don't miss some of the older shops. There's still a smattering of vintage clothes shops like Reign Vintage and rare vinyl stores like Sounds of the Universe, which stocks an impressively broad selection, including the apt genre of 'new wave cosmic disco'. As you're wandering through the backstreets, have a nose around and see if you can spot any of artist Rick Buckley's 1997 installations. Hint: They're noses. Attached to walls.
There are plenty of foodie things to do in Soho too; Lina Stores is a gem of a retro Italian family-run deli with dried pasta and marinated artichokes (now with a pasta restaurant, too), while the 130-year-old Algerian Coffee Stores is crammed with around 80 different coffees, sourced from Australia to Vietnam – make sure you grab an espresso while you browse.
LUNCH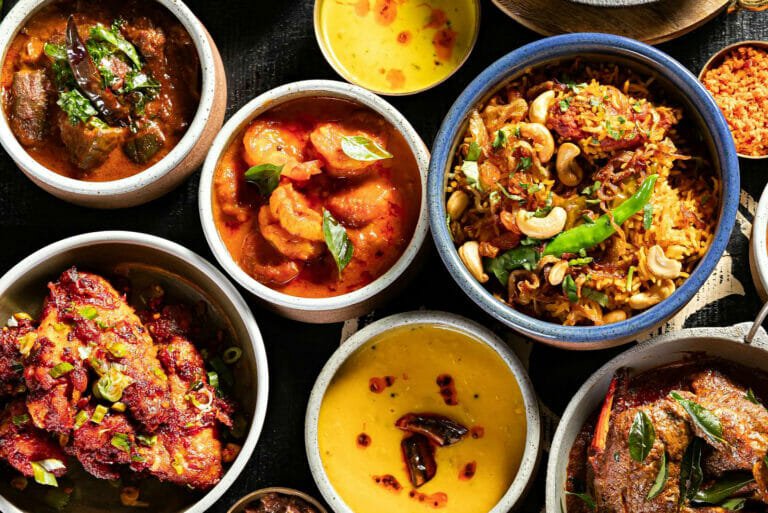 Having worked up an appetite, you could nip into Hoppers for some Sri Lankan roadside-inspired food. It comes from the same team behind Gymkhana, but has the feel of a much smaller, family-run place. Hoppers' showstopper is the eponymous hollow pancake made with rice batter and coconut milk, accompanied by curried sides like black pork and red pumpkin.
Alternatively, get a taste of the real Soho by heading into a brothel…
Ok, so technically it isn't a brothel now… however converted lap dancing joint Blacklock did used to be. Today it's guaranteed to satisfy your carnal desires in a very different way, by virtue of its reputation as a meat-lovers haven: the pared-back, industrial basement was opened last year by a trio of ex-Hawksmoor employees, and with £5 cocktails and the best grilled meat in town, it's definitely earned its chops.
It's a short walk from there over to Gelupo – the gelateria from the equally delicious Bocca di Lupo – where you can find an ice cream to enjoy in the nearby St. Anne's churchyard gardens or Soho Square. We'd love to tell you that the central wooden hut here was once the site of subterranean code breaking during the war, or houses London's smallest swimming pool…but unfortunately it's literally just a tool shed.
AFTERNOON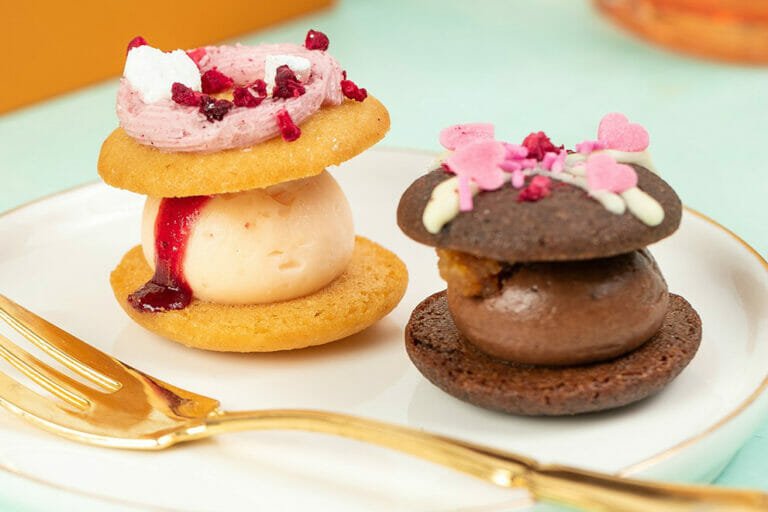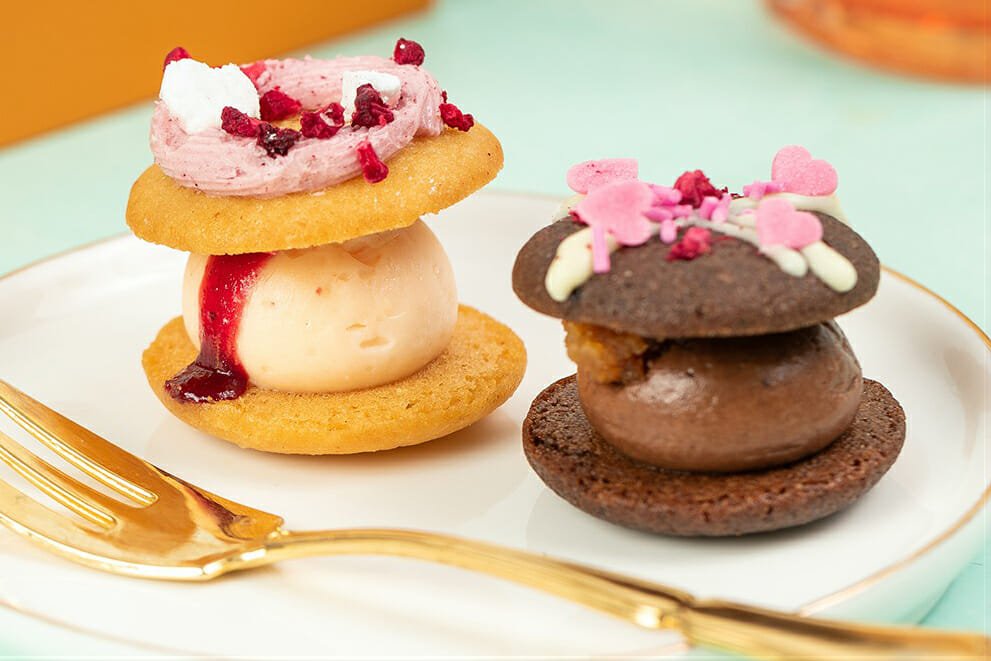 Of course, this is Britain, which means the above recommendation is only really valid for a small three week window in July. For the rest of the year, treat yourself to a magic-themed afternoon tea in the basement of Cutter & Squidge, or watch the world go by upstairs with one of their signature biskies (a biscuit-cookie-cake, obviously). If you're after some more serious coffee, head one of these excellent Soho cafés for single-origin espresso and finely-tuned filters.
If you need a way to work off all that lunch meat, however, there's always time for a quick round at Swingers West End, which combines crazy golf with cocktails.
EVENING
Pay your respects to old Soho by dropping in for a half at The French House. The pub of choice for literati and luvvies past and present (Dylan Thomas and Francis Bacon were fans), it's one of the most authentic, old-school pubs in Soho, set in a Grade II listed building. Get a half-pint of woody Breton cider to enjoy whilst leaning on the open window bar if it's nice out – just don't be tempted to start instagramming your #drinks, or expect some grumbling and pointing to the no tech sign.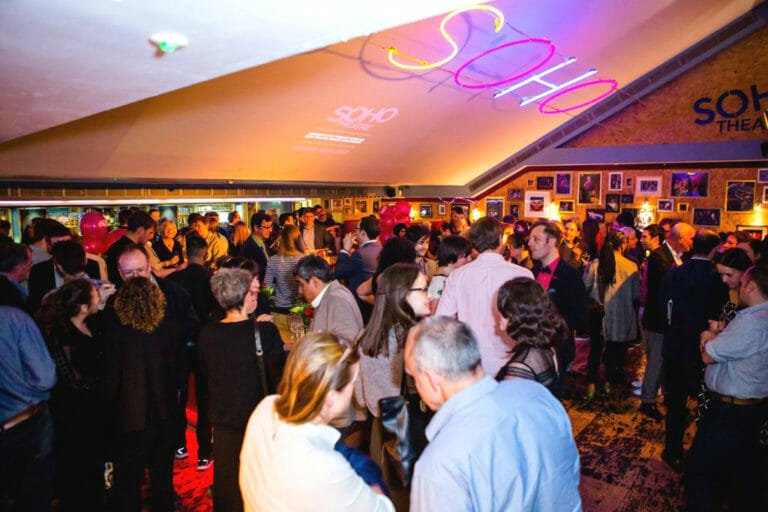 There are plenty cultural things to do in Soho at this time of day – Soho Theatre is just down the road from the French, and plays host to a variety of comedy and new theatre shows; from well-known names trying out sets, to new faces on the rise – it hosted Fleabag and Bryony Kimmings on their way up.
DINNER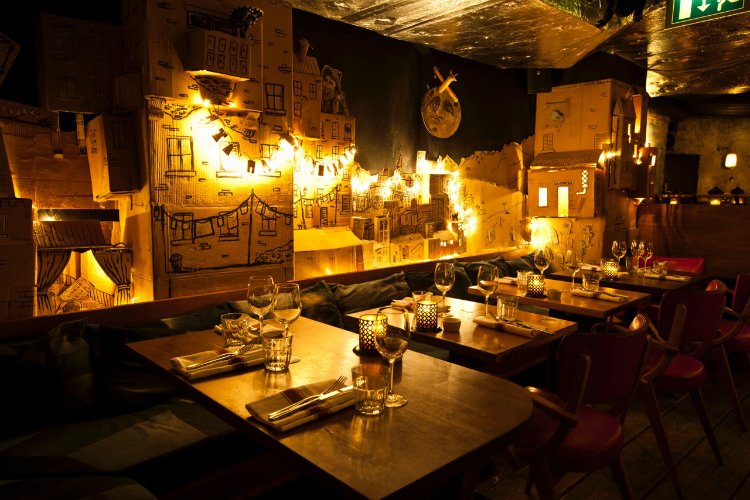 Both La Bodega Negra and Barrafina offer exciting journeys on the way into the restaurant – at La Bodega, you'll have to venture into what looks like a seedy Soho sex shop, but in reality disguises a dimly lit underground Mexican restaurant with unbelievable food and an impressive tequila list. At Barrafina, your exciting journey is more likely to be a queue given that it's one of the most popular no bookings restaurants in London; but the mouthwatering tapas inside is the kind of food you could happily wait days for.
NIGHT
Perhaps surprisingly, there are plenty of wholesome things to do in Soho after hours. Get a taste of swinging 60s London in the cavernous St. Moritz Club – a cellar hideaway for artsy types with cheap drinks and a famous Thursday blues and swing night. Or for an unpretentious bonanza of lasers, shots, and mass macarenas, head to Little Italy for late night dancing, an Italian restaurant where they push back the tables and turn down the lights at 11pm. Or, head through the secret bookcase into subterranean cocktail bar The Vault underneath Milroys, before whiling away a couple of hours inside Karaoke Box.
And to curb those early morning hunger pangs, head to Balans on Old Compton Street, where they serve up superb cocktails into the wee hours of the morning and some genuinely excellent food up until 5 or 6am six nights a week (they close at 2am on a Sunday). The menu is surprisingly extensive, with everything from small bites to 12oz steaks and cooked breakfasts.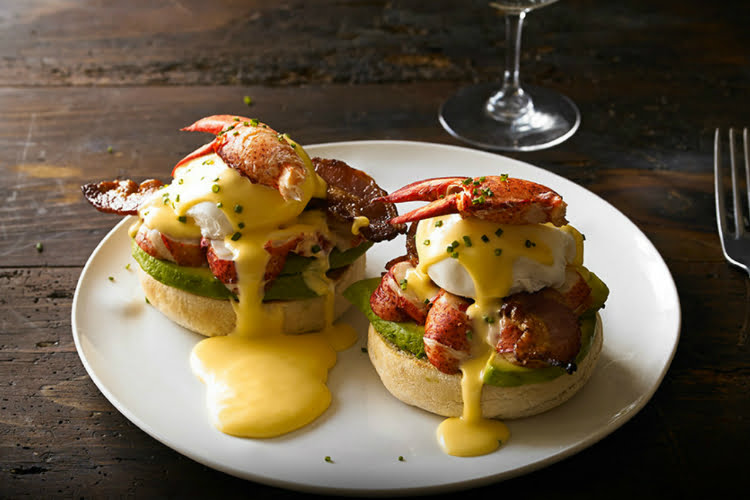 And the only beds in sight? The ones of spinach, avocado and lobster for your eggs Benedict.
Told you it'd be wholesome.
---
Looking for more Soho inspiration? Check our guide to the best things to do in Soho…