Angel Islington was named not after celestial creatures or its pious inhabitants, but rather the Angel Inn, which stood in the area during the 17th Century.
Hundreds of years later, Islington is no stranger to pubs and taverns. But with so much choice comes great danger: how can the average punter stick to the path of righteous alehouses when the devil of sticky carpets and flat beer is there to tempt them at every turn? Well, consider this handy guide our divine intervention, to keep you on the straight and narrow, only calling at the cream of the crop of Islington pubs.
–
---
JUMP TO: CHILLED-OUT PUBS | PARTY PUBS | GASTROPUBS
---
CHILLED OUT PUBS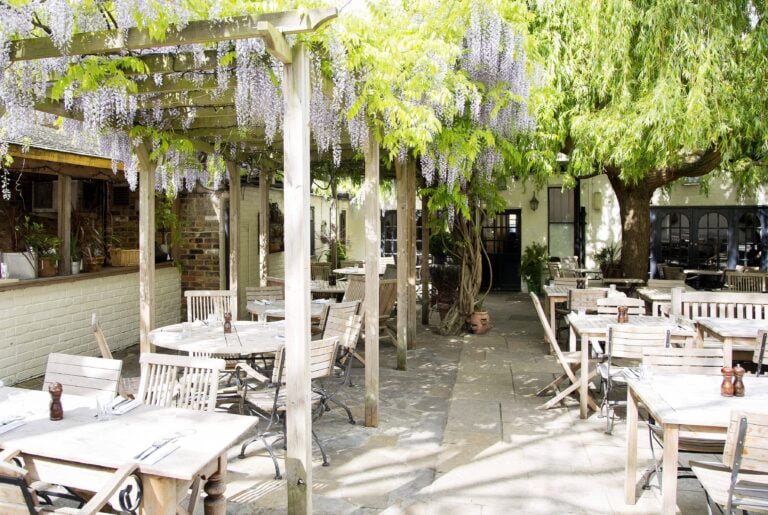 Truly a pub for all seasons: in the summer, the sprawling beer garden makes for the perfect oasis with its overhanging canopy of wisteria and plentiful tables; in the winter, head inside and grab a comfy chair by the roaring fireside. There's a decent selection of suds on tap, including the pub's own bespoke brew from Laine Brewery, as well as a European-leaning wine list and summery spritz menu. As for the food? Expect gastro takes on pub classics, including an impeccable Sunday roast with British-reared meat and Yorkshires the size of your fist.
Details: 10 Thornhill Road, London N1 1HW | Book a table
–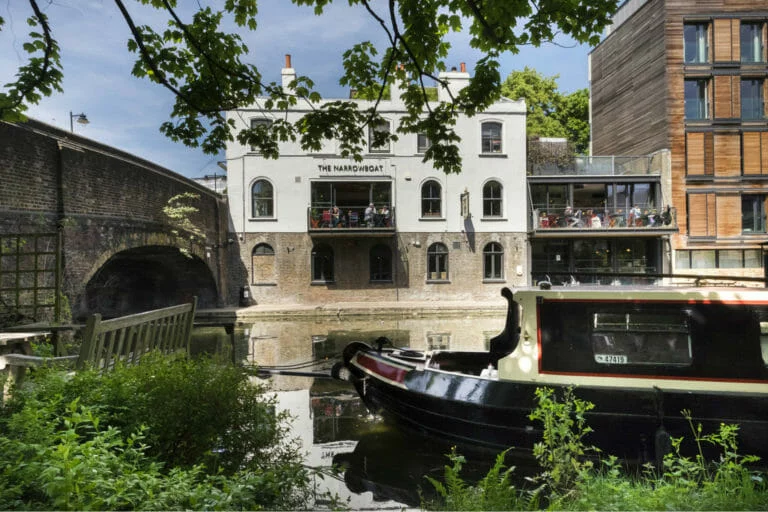 Directly overlooking Regent's Canal, The Narrowboat provides an unrivalled view of the waterfront. It has a bright and airy interior with plenty of natural light flooding in through the terrace widows that sit above the water. The result is a much more industrial and modern vibe than you get from most Young's pubs, and as a result it's the perfect place to wile away an afternoon. The drinks have all the bases covered and the food is a strong offering of modern pub grub. They play sport when it's on, do a roast on Sundays, and are open most of the day.
Details: 119 St Peter's Street, Islington, London N1 8PZ | Book a table
–
Inspired by the gin palaces that once adorned the canal-side, The Island Queen feels like a 19th century engraving come to life. Its shabby-chic interior, original wood and glass screens, eclectic wall ornaments, palm trees, and ferns make it an oasis tucked away on Angel's backstreets. The fare is thoroughly British, so expect plenty of gin behind the bar, and a wide range of craft beer and ale (both on tap and in bottles/cans). The food menu is made up of all the classics, includes a separate section for kids, and – like any pub worth its salt – roasts on a Sunday.
Details: 87 Noel Road, N1 8HD | Book a table
–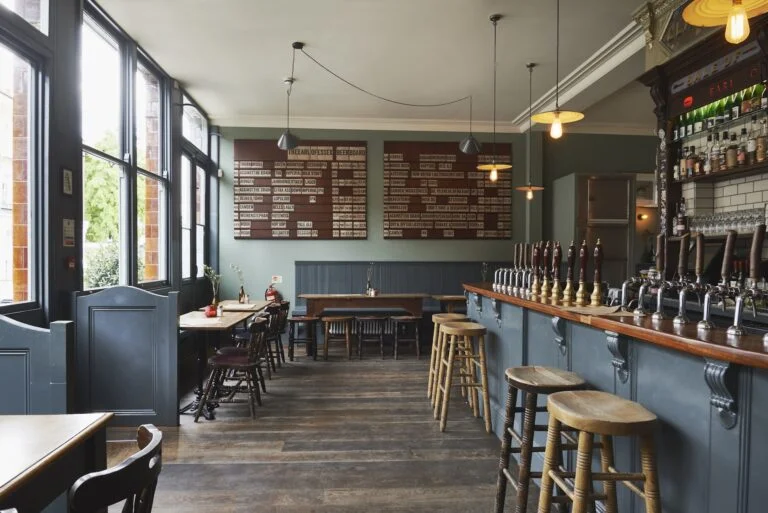 From the outside, The Earl of Essex doesn't look like much more than just another pub. It's understated, unassuming, and frankly, a little modest. Because on the inside? It's one of the finest craft beer places in north London. Simple, Shaker-style decor characterises the interior. Wooden tables and stools surround a dusty blue island bar, while a pretty beer garden out the back (with plenty of big tables for groups) makes for a decent place to settle into with some manner of exotic craft pint on a sunny day…
Details: 25 Danbury St, N1 8LE | Book a table
–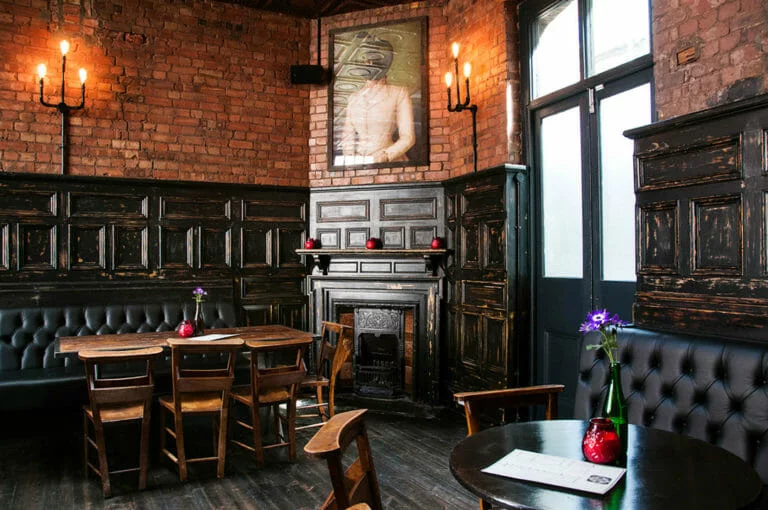 Exposed brickwork, very high ceilings, wooden furnishings, and rows of black leather banquette seating make The Three Johns an atmospheric drinking den. The high windows flood the main bar with daylight and a long bar means fighting for a spot is never an issue. With 14 beers on tap there's plenty of options from across the globe and alcohol spectrum, with some of the porters getting over the 10% ABV mark. Behind the bar in bottles and cans there's a formidable array of different pale ales, sours, blondes, stouts, and lagers which means everyone is likely to be catered for.
Details: 73 White Lion St, N1 9PF | Book a table
–
---
PARTY PUBS
The Old Queen's Head is a rustic dreamscape of wooden panels, portraits of old dudes and duchesses, red leather sofas, and various mounted animal heads. This bric-a-brac interior gives the place a Disneyland of English pubs vibe, and makes it a great place to enjoy a pint. During the day you can chow down on gourmet burgers and fries from Lucky Chip, watch live sport, or relax by the roaring fire with an ale or one of their many cocktails. But come weekends, the place packs out, thanks to DJs spinning classic hip hop, R&B and 90s music every Saturday. Plus, there's karaoke to enjoy, in their bookable playroom with vintage foosball and arcade machines.
Details: 44 Essex Road, N1 8LN | Book a table
–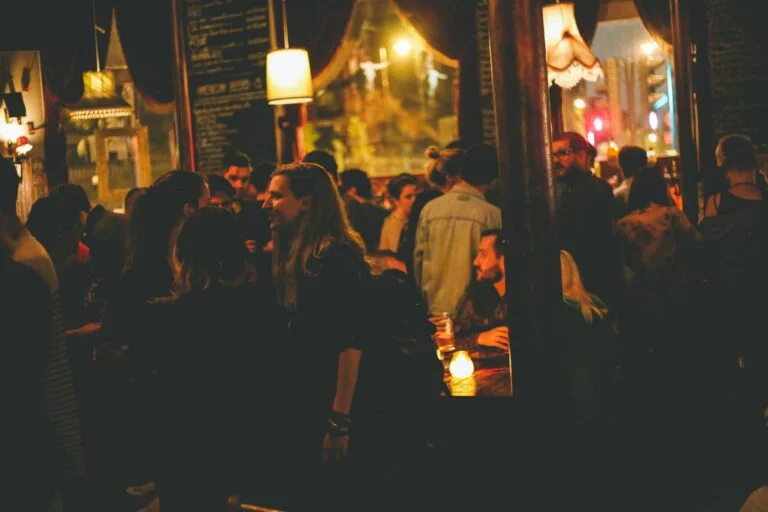 With an interior design that mashes together a London boozer with a Kentucky living room, The Lexington is a lounge bar like no other. Its firm focus is music, and from Wednesday through to Sunday you'll be able to enjoy live music or DJs. The remit is wide with 60s pysch, rock, and the obligatory roll getting an outing midweek, punk and indie propping up the weekend, before Saturday and Sunday bring the tunes back to the present day for their club nights. On Mondays music still makes an appearance in the guise of their famous Pop Quiz (a collab with Rough Trade that includes rounds like 'Badly Drawing Boy' – guess the LP cover from a kid's crayon rendition). All-vegan, all-American fast food is rustled up by kitchen residents The Gnarbecue, and the booze covers all the bases (including a Lexington Lager made in collab with Hackney Brewery), but leaning in to that Kentucky style decor, there's also an extensive bourbon collection.
Details: 96-98 Pentonville Road, N1 9JB | Book a table

---
GASTROPUBS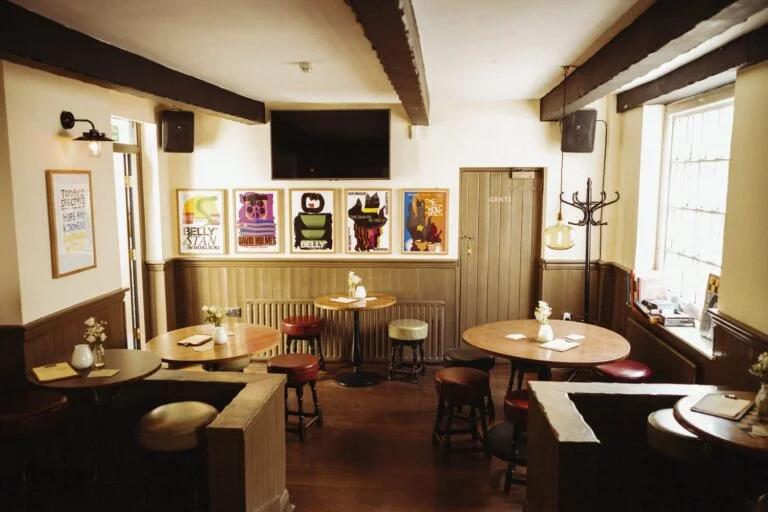 Residential Islington pub The Compton Arms wins points not just for its stylish, pared-back decor, its natural-leaning wine list or cocktails made with local (ish) spirits. From Wednesday through to Sunday, chef Reece Moore takes up the pans for his residency, Belly. A former Dabbous and Texture chef, he puts together inventive, globally-influenced plates to share that make the most of seasonal and sustainably produced ingredients.
Details: 4 Compton Avenue, London, N1 2XD | Book a table
–
Given the number of excellent gastropubs in Islington, it takes something special to make a new addition stand out. And The Baring has it in buckets: it's the first independent project from ex-Dabbous chef Rob Tecwyn and former Orasay GM Adam Symonds. Expect lavish Sunday roasts, elegant lunch and dinner dishes, and – not forgetting the pub aspect – an interesting drinks menu centred around sustainability.
Details: 55 Baring Street, London N1 3DS | Book a table
–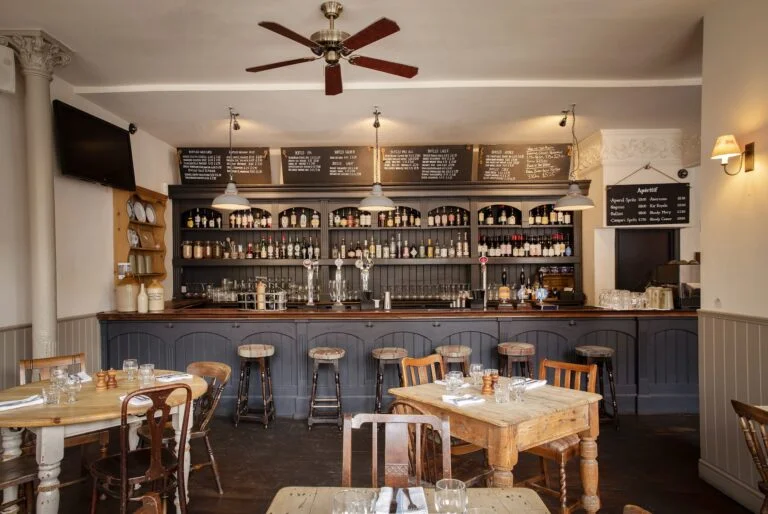 A rustically decorated farm-to-table gastropub set over two floors, serving the best scotch eggs on the planet. The chefs behind it have direct relationships with the suppliers (all British), so everything arrives at your table as fresh as it can be. They butcher their cuts in-house, in the basement butchery, before sending them up to the tables – the sharing steaks (served with bone marrow and triple-cooked chips) being the pièce de résistance. That small, independent producer ethos extends to the drinks menu, too – so expect plenty of bottled craft beers and ciders, and small grower wines.
Details: 80 Liverpool Road, N1 0QD | Book a table
–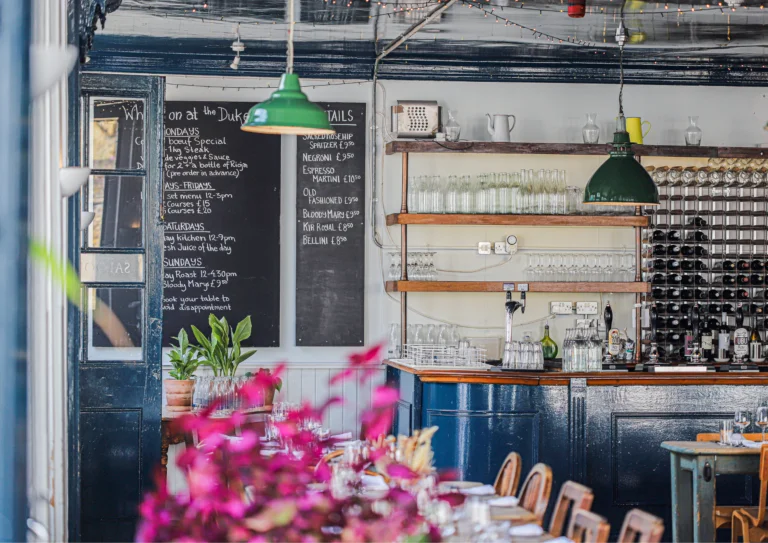 Coming to you from the same team behind The Culpeper and The Buxton, The Duke of Cambridge is their first foray North. It became Britain's first certified organic pub back in 1998, and since the team took over after the pandemic, they've been doing the place proud. Enjoy dishes like courgette & taleggio gratin with truffle, or borlotti beans with salsa puttanesca, and wash them down with a bottle of natural wine or one of the many craft brews on offer.
Details: 30 St Peter's St, N1 8JT | Book a table
–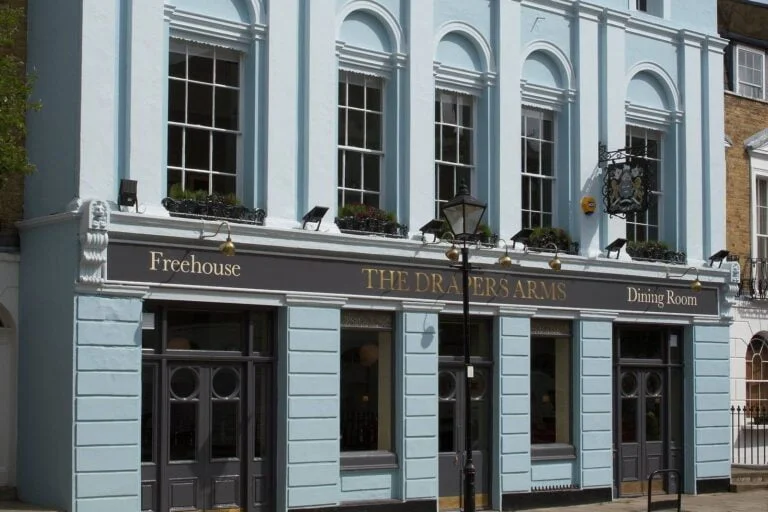 Last but not least, and inching up towards Highbury, this gastropub tucked into a residential pocket off Upper Street has won legions of fans off the back of its excellent grub. The Sunday roast – ranging from forerib to share, to roast duck magret – is one of the finest in London, and just as enjoyable in the sunny back garden in summer as it is by a roaring fire in winter. The pub side of things is well looked after too, with a solid line-up of beers and ales on tap, and a great list of Old World wines available by glass, carafe and bottle.
Details: 44 Barnsbury St, Islington, London, N1 1ER | Book a table
---
Local? Check out our Islington Guide for more ideas.