Your Islington Agenda | Things To Do in August 2023
As London summers go, this has been a bit of a wet one.
We've seen rain, and lots of it. But don't let the drizzle put a dampener on your plans. School is out for summer, there are exhibitions to see, sporting events to cheer at and a whole wealth of culture to distract yourself from not being in the Costa del Sol. We're talking a classic Shakespearean tragedy whipped up into a passionate dance show; a theatre festival to rival Edinburgh's annual extravaganza; an open-air cinema by the water (that happens to be entirely free); a teeny-tiny exhibition inspired by Tokyo's Tsukiji fish market; a takeover by one of South London's best-loved street food stalls; aaand a weekly tequila-soaked BBQ at one of last year's hottest new openings.
So get double parked with some sunscreen and a brolly, and get into all that's going on in Islington this month…
---
Who doesn't love a summer love story? There are countless examples of tales set over the months where the sun is at its highest and the potential for romance is ripe. Call Me By Your Name, Dirty Dancing, The Notebook… the list is long, and so it feels apt that Romeo and Juliet will be sweeping audiences off their feet at Sadler's Wells Theatre from 1st August to 2nd September.
We all know the timeless and tragic tale of two star-crossed lovers, but this retelling of Shakespeare's story of forbidden love is something extra special. It's directed and choreographed by the extraordinarily creative Matthew Bourne, who's transported Prokofiev's moving score to an institution where the inmates bristle with passion – a move which won plenty of critical acclaim when it premiered in 2019.
Elsewhere in N1, the Camden Fringe is back for its 17th year. It's a jam-packed programme of over 300 shows, ranging from the sublime and ridiculous to the new and fangled. Expect candid stories about queerness and religion, as portrayed in Ciara at The Hope Theatre; tales of redemption in The Enfield Poltergeist playing at Upstairs at The Gatehouse, plus off-the-wall stand-up from "half best-mate-you-shouldn't-have-gone-on-holiday-with and half drunk-school-run-mum-who's-been-dragged-backwards-through-a-box-of-crunchy-surrealism", Caroline Mabey, at The Camden Comedy Club. You'll find Camden Fringe events popping up across small and obscure venues in North London until 27th August.
Over at Neighbourhood, Eddie Huang's Baohaus may have departed, but the pop-up incubator reopens for service on the 16th with a one-night takeover from Brixton's beloved Bando Belly. Founder Naz Ramadan will be serving up a feast of soul food – from irresistible 'macoyaki' (Japanese-inspired macaroni & lobster croquettes) to waffle batter custard creams – alongside rum punch and a reggaeton soundtrack.
If that wasn't enough to whet your appetite, The Baring is celebrating its one-year anniversary in style by rolling out a month-long series of Sunday barbecues. As an alternative to the Sunday roast, the pub's BBQ menu will feature some of its signature starters – like quail shish with garlic yoghurt and charred mackerel with cucumber & gazpacho – alongside a selection of mains, all served with bulgur wheat, chopped salad & chimichurri. Expect delights such as shawarma spiced poussin and salt marsh lamb rump with trombetta courgette.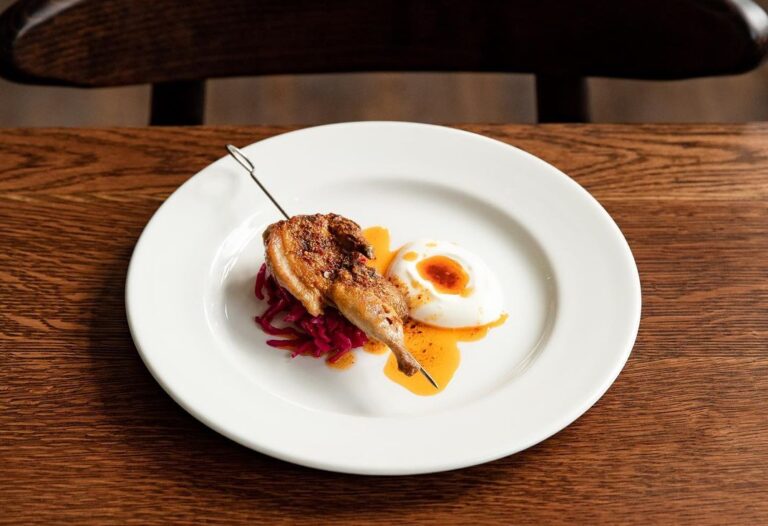 If you have a cinematic itch to scratch – especially in the wake of the Barbenheimer bombshell – Screen on The Green is showing a season of Martin Scorcese, starting with Raging Bull starring Robert de Niro on the 5th and 12th, followed by The Wolf Of Wall Street on the 12th and 16th, Taxi Driver on the 19th and The Irishman on the 26th and 30th. If the sun does decide to shine, you can flex your inner cinephile in the fresh air at Screen on The Canal. The free open-air film festival is now in its last days but you can still catch Edward Scissorhands, Moana, West Side Story, Grease and a handful more, showing until 6th August.
Of course there's the Royal Academy's Summer Exhibition and the newly souped-up National Portrait Gallery, but what about a tiny exhibition reflecting the chaos of the Tsukiji Fish Market in Tokyo? Islington's White Conduit Projects is hosting an impressive array of artist Jake Tilson's works that promise to offer viewers a miniature tour of the famous market. There are assemblages, microarchitecture, paintings, drawings, flags, audio works, books and dioramas on display, all of which capture Tilson's growing obsession with Tsukiji.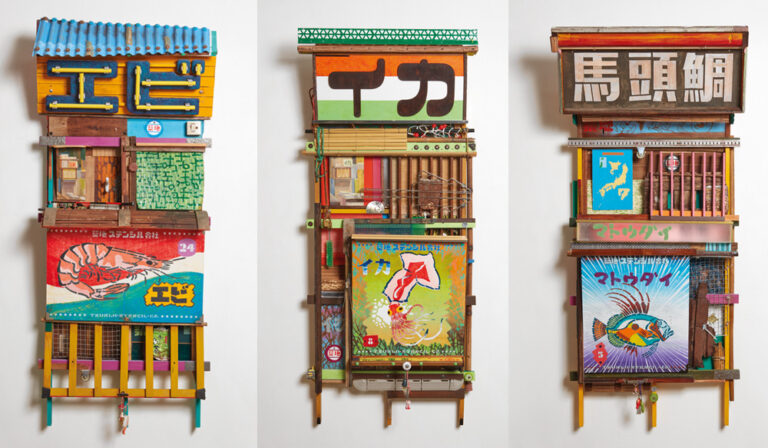 Wait, what's that? Yes, it's the faint sound of a dance floor beckoning you to throw some shapes. Get down to the O2 Academy for the perennially tongue-in-cheek Club du Fromage on 12th, 19th and 26th August or let loose your best air guitar at Not Another Indie Disco (on the same dates). For something a bit more low key, check out LA-songwriter Jesse Jo Stark who'll be bringing her 70s rock-meets-ethereal pop to the stage on 24th August. And fans of Venezuelan floor fillers should look no further than Danny Ocean, who'll be lighting up the O2 Academy stage on 15th August.
Finally, the summer of sport is far from being over. Cheer on the Lionesses at The King's Head Theatre, and ready yourself for all the rugby action of the Summer Internationals at The Castle. Just make sure you book a table…
…or prepare to face the scrum.
---
Looking for more ideas? Peruse The Nudge's full Monthly Agenda