If the London Mithraeum sounds like some kind of strange, ancient site shrouded in mystery… that's because it is.
An ancient place of worship that lay buried and forgotten until the 1950s, the London Mithraeum boasts one of the city's largest collection of 1) vowels, and 2) ancient Roman artefacts, including preserved leather shoes, religious statues, and writing tables bearing the earliest recorded mentions of London addresses.
The Mithraeum gets its name from Mithras, a Roman god who was born fully formed from a rock, and went on to slaughter a bull and feast on it with the Sun. He was worshipped by cult initiates in underground temples across the Roman Empire, one of which, it turns out, was in London.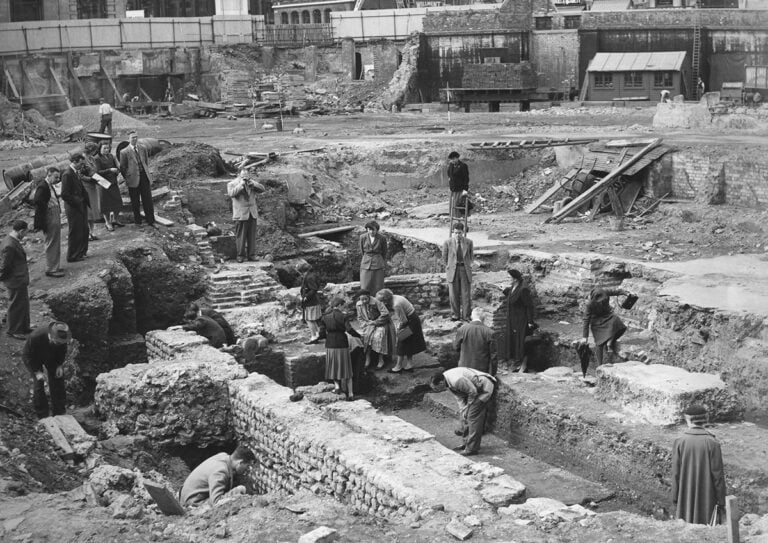 The ruined temple was discovered during building works in 1954, one of the biggest archeological finds in years. Tens of thousands of people queued for hours for a glimpse (imagine that…) before it was moved to a new home on nearby Queen Victoria Street. But when the new Bloomberg Arcade development began in 2010, the London Mithraeum was moved back to its original site, and painfully reconstructed, brick by brick, beneath the glossy new office buildings. It's now open to the public once more, and totally free to visit.
It's easy to forget sometimes that London is literally thousands of years old, but you get a very tangible reminder as you descend into the Mithraeum, which sits just below the original Roman street level. On the way downstairs, you'll see how that level changed over the intervening centuries, with some of the 14,000 items recovered during the archeological dig on display.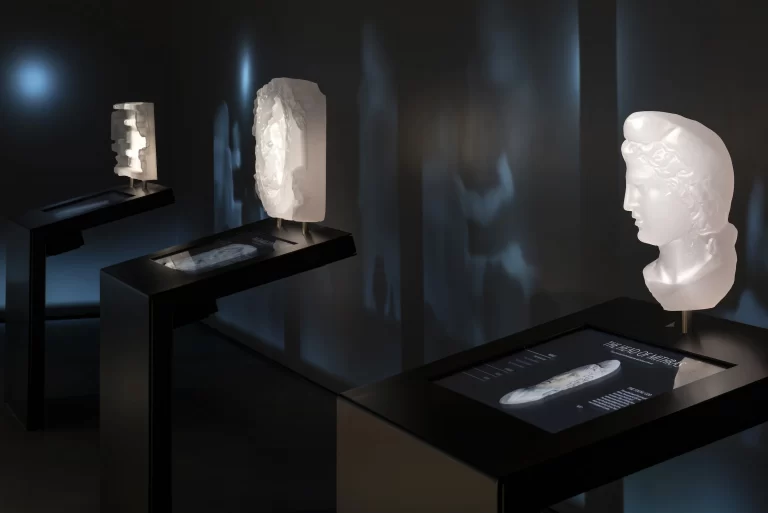 Finally, you'll reach the temple itself: an atmospheric ruin where, almost 2000 years ago, Londinium locals got together for ritual initiations, banquets, and ceremonies. This particular temple was rededicated to Bacchus (the god of wine and debauchery) in the 4th century, so who knows, maybe it's seen its fair share of orgies too.
They've done a good job of trying to recreate some of the atmosphere here – missing walls are recreated with a ghostly combination of light and mist, and there's a soundtrack of whispers, chanting and footsteps that follows you as you walk round. Before you leave, take a look around the Bloomberg SPACE, an exhibition area on the ground floor that houses contemporary artistic commissions made in response to the site and its history.
And no, it's not just a load of bull.
NOTE: The London Mithraeum is open Tuesday-Sunday – you can check opening times HERE. It's totally free to visit; just turn up.
London Mithraeum | 12 Walbrook, London, EC4N 8AA
---
Like discovering quirky places? Check out these unusual museums in London