It takes some skill to create a neighbourhood bar in a neighbourhood that draws people from all over London.
But that's precisely what Angelo has managed to create at 392 Kingsland Road, a buzzy cocktail bar on a stretch that's also home to stalwarts Pamela and The Haggerston, and to newer joints Hacha and Mu. On any given weekend, Londoners flock from every corner to complete this unofficial crawl. And yet, sitting inconspicuously amidst it all is 392, a bar that seems to be filled with locals (and where you can feel like one too).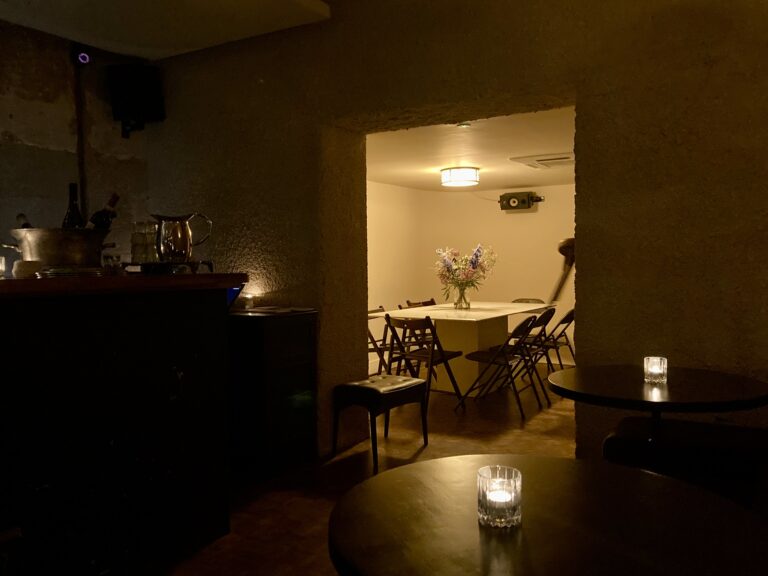 Outside, it's fairly innocuous-looking, with a dark facade and, of course, no name. But no doubt as you approach you'll hear the thrumming soundtrack inside; a seriously upbeat mix of Angelo's dad's old vinyl from his time running clubs in Italy in the 80s and unique picks from the man on the decks, Dalston local Will. Inside, 392 Kingsland Road has a sleek, almost European feel – whitewashed brick walls; simple, candlelit tables; a considered selection of spirits lining the glass shelves behind the bar. Tucked away at the back is a semi-private room with one big communal table that would be ideal for a birthday or big get-together.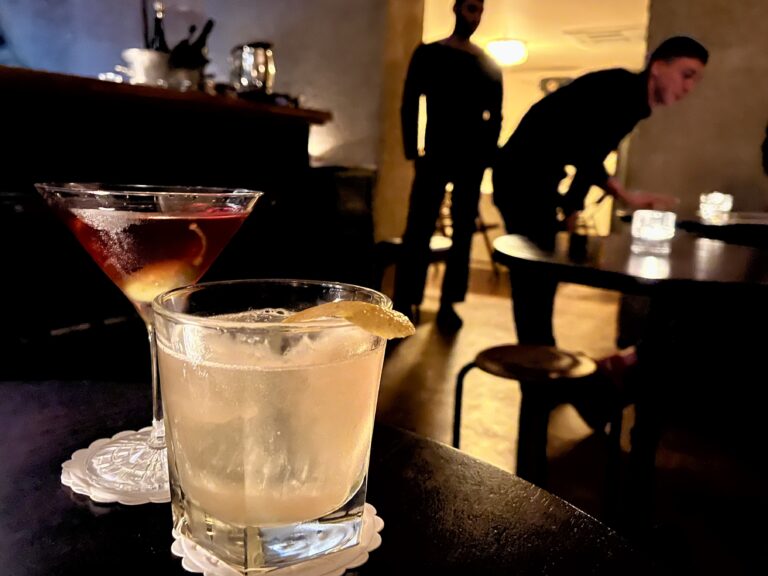 And so, to the drinks: on the menu you'll find an appetising mix of familiar numbers and house originals. The Bees Schmeez is a mellifluous concoction of lemon, honey and lavender-infused gin that almost feels like it could actually be good for you. The Martinez 2.0 updates the classic with a hit of Sherry Oloroso, while the Bit Spicy is a vegetal take on the margarita with cucumber-infused tequila, and the eponymous hit of piquancy provided by Ancho liqueur. Every one is exceptionally well-crafted and dangerously drinkable – and at £9-11, they're some of the best value cocktails in London.
If cocktails aren't your bag, there's also a selection of natural wines and craft brews to pick from, plus a few bar snacks to tide you over: home-made za'atar pitta and tzatziki, pickled veg, and some enormous olives.
The pumping soundtrack, the buzz of other drinkers and the genuinely warm service gives this place an atmosphere that's hard to leave. All the better if you are local, then.
NOTE: 392 Kingsland Road is open for coffee daily, and drinks from Wed-Sun. You can find out more HERE.
392 Kingsland Road | E8 4AA
---
Want to fuel up first? Peruse these excellent Dalston restaurants