Bar Elba is named after is the Mediterranean island that Napoleon was exiled to after defeat.
So the fact that it's in Waterloo just seems like salt in the wound.
And unlike Napoleon, it's quite tall, with 5th floor views out across the South Bank. And also unlike Napoleon, it has its own rooftop cinema. The whole place is actually sitting right above sister venue Tonight Josephine (also named in honour of our boy Bonaparte), which brings the same bubbly energy, only indoors.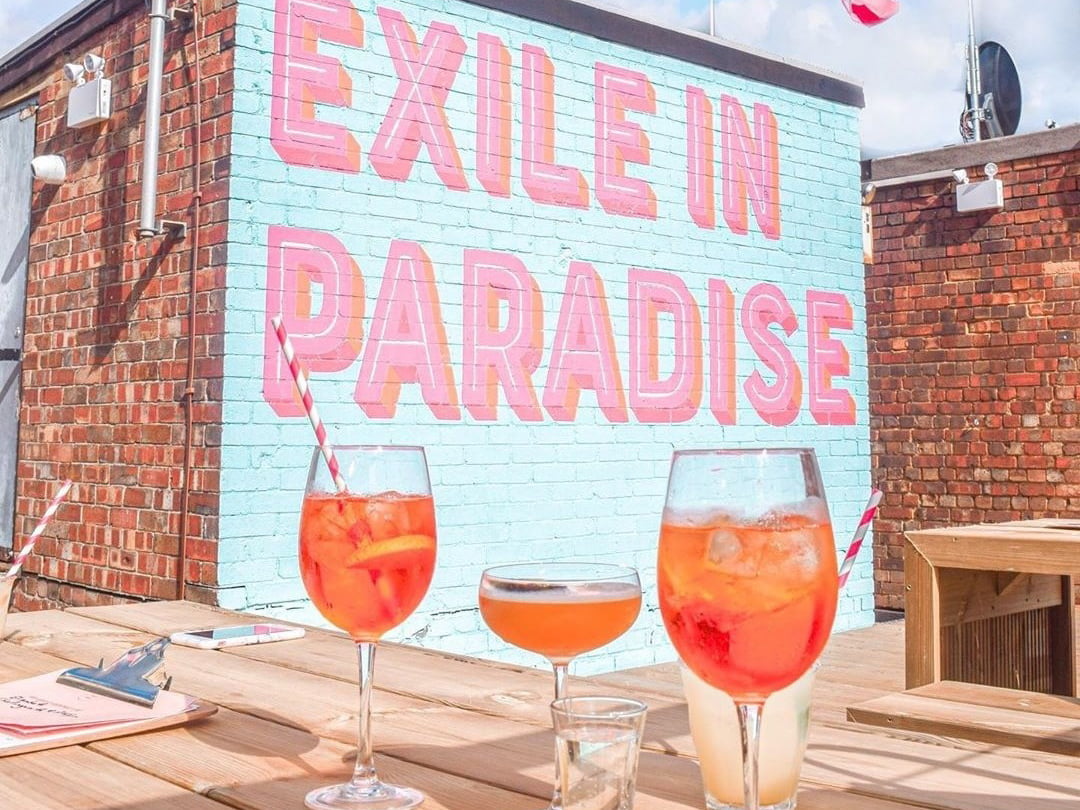 Here we're very much in the open air. There's a retractable roof just in case the weather happens, but for the most part you've go unobstructed views out across from the Shard to the London Eye and beyond. Everything is colourful, fun, and unashamedly leans into the beachy, island vibes of Elba itself. There's barely a surface up there that doesn't come in eye-popping yellows, blues, or pink. If a bottle of rosé were a place, it would be here.
Speaking of which, there's plenty of pink wine on the menu. In fact, the drinks all follow the beat of that summery drum (except in the winter, when mulled cocktails become the order of the day). You can score everything from a refreshing Citrus Cooler made with orange & mango liqueur, to a frozen piña colada. There's a short, super-casual food menu too should you fancy it, with the likes of pulled pork burgers and jackfruit tacos.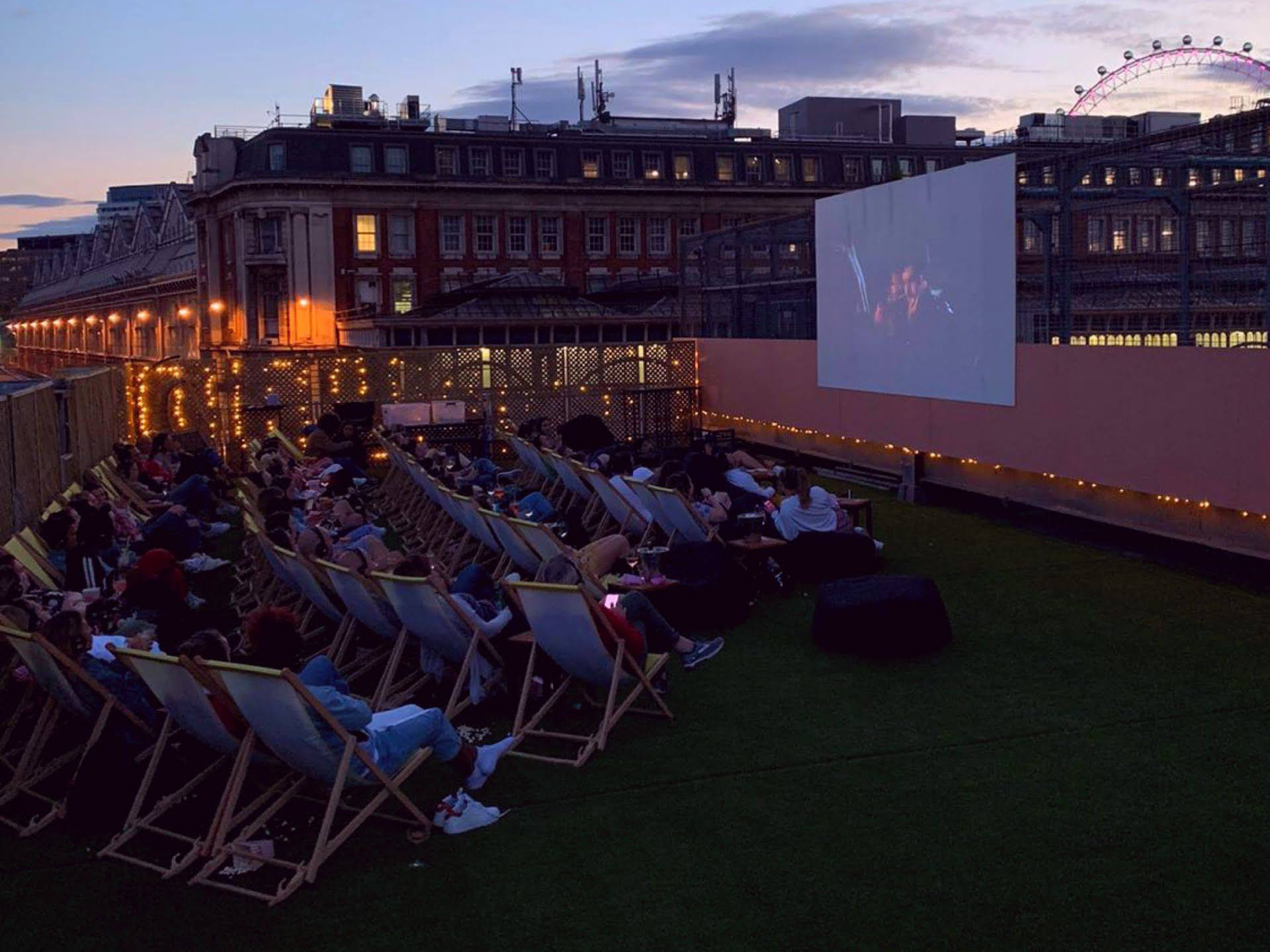 And the cherry on top of this laid-back sundae? The rooftop cinema, which is playing daily throughout the summer. They're showing everything from cult classics like Pulp Fiction & Pretty Woman, to newer stuff like Queen & Slim or Bohemian Rhapsody. Depending on what package you spring for there's popcorn, cinema sweets, and even bottomless booze. Rock up, watch the sun set, slap on your wireless headphones, and recline into a deck chair…
…with plenty of Elba room.
NOTE: Bar Elba is open now. You can find out more, and make a booking at their website right HERE.
Bar Elba | 109-117 Waterloo Road, SE1 8UL
---
Like drinks that come with a view? Here are the best rooftop bars in London…