We write about a lot of new openings.
And we appreciate that, being the high-flying, elusive, spontaneous hot-shot you are, it's not always possible to actually find the time to visit them.
So if there's one new place you visit this month, we strongly recommend you make it the Black Rock Tavern: an all-new, deeply handsome, five-storeyed temple to whisky in the backstreets of the City.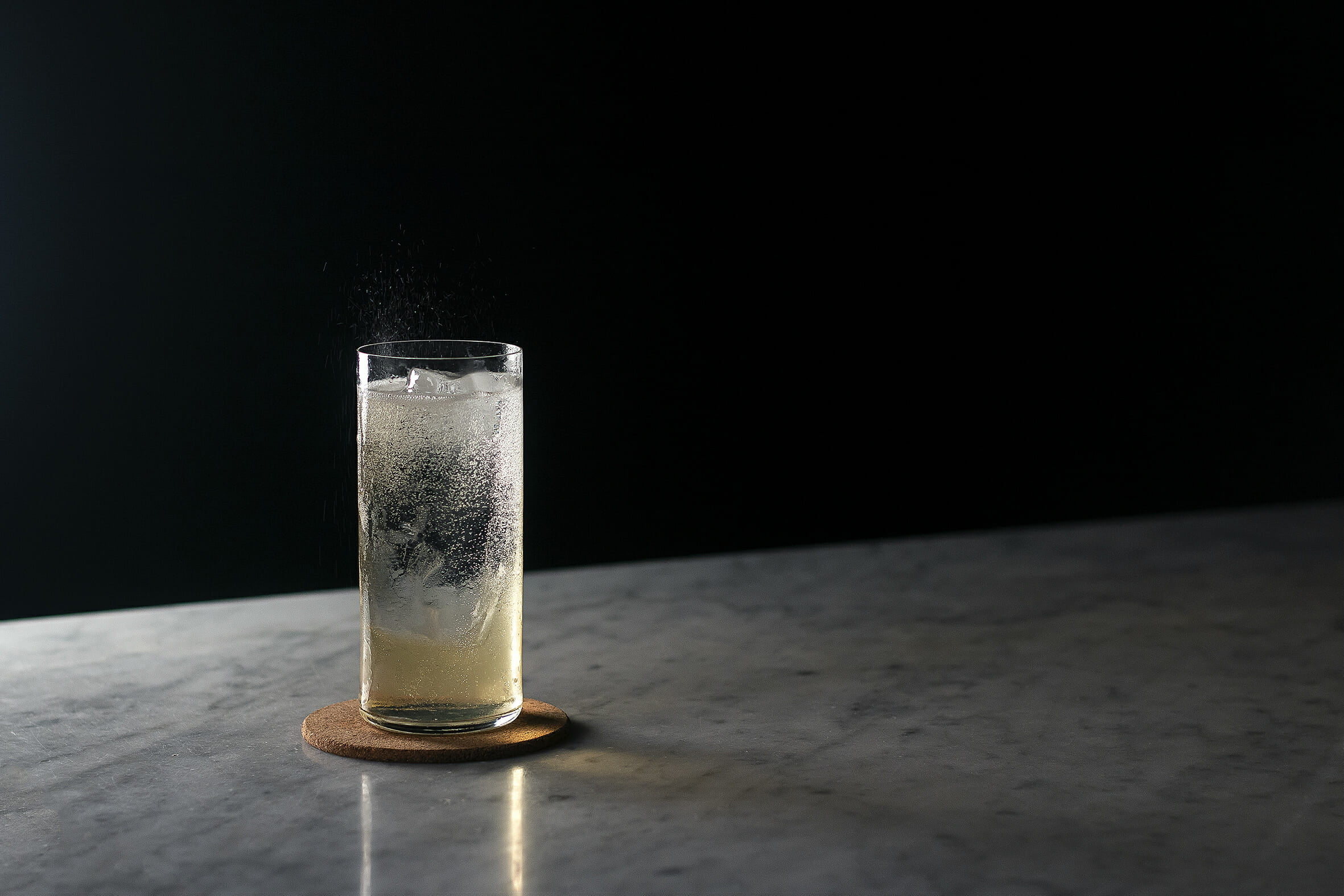 You'll begin by heading down Worship Street, forlornly noting where the acclaimed Worship St. Whistling Shop used to stand, before remembering that the very same (award-winning) team are behind the Black Rock Tavern. You'll find it on a corner a little further down, perched on top of the Black Rock bar (which the team opened three years ago with a focus on whisky, and which remains nestled in the basement as a more serious drinking den).
They've completely renovated the four floors above it into three hotel rooms, a whisky blending workshop, and the more casual Black Rock Tavern, sporting moody Japanese-styled interiors with bamboo lining the bar and ceiling, and specially commissioned artwork adorning the soot-coloured walls. Oh, and there's a terrace, too.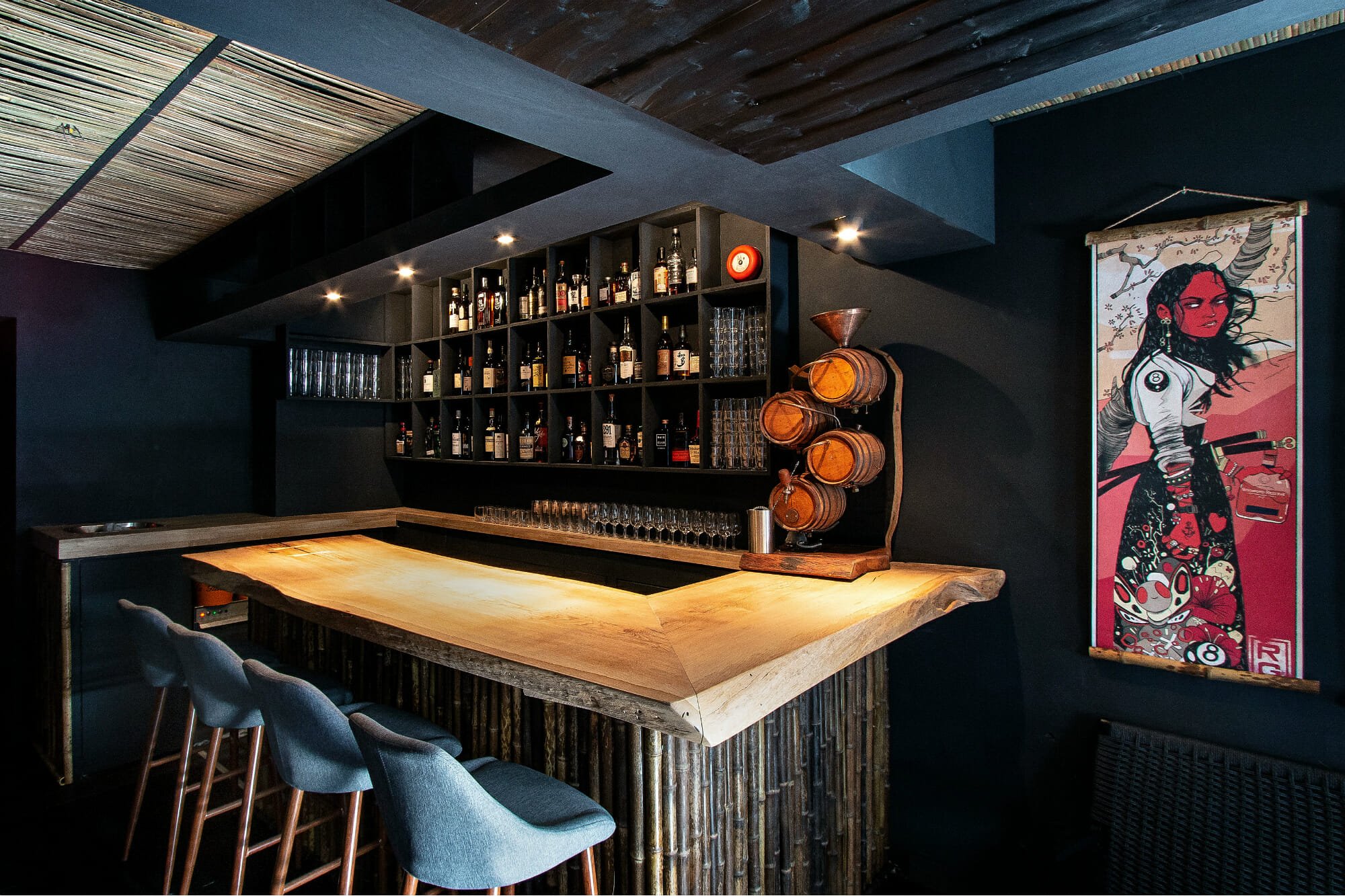 There's an impressive  40-50 curated whiskies standing behind the bar, handpicked from their full whisky library (standing at 250+ bottles). You can either plump for a dram of your favourite, or whet your whistle with a classic whisky cocktail, including whisky sours, boulevardiers and Guinness Punch (which beefs up your Scotch with Guinness, condensed milk and spices). There's also a dedicated highball menu, featuring Beer Amer, which combines whisky with beer and Amer Picon bitter.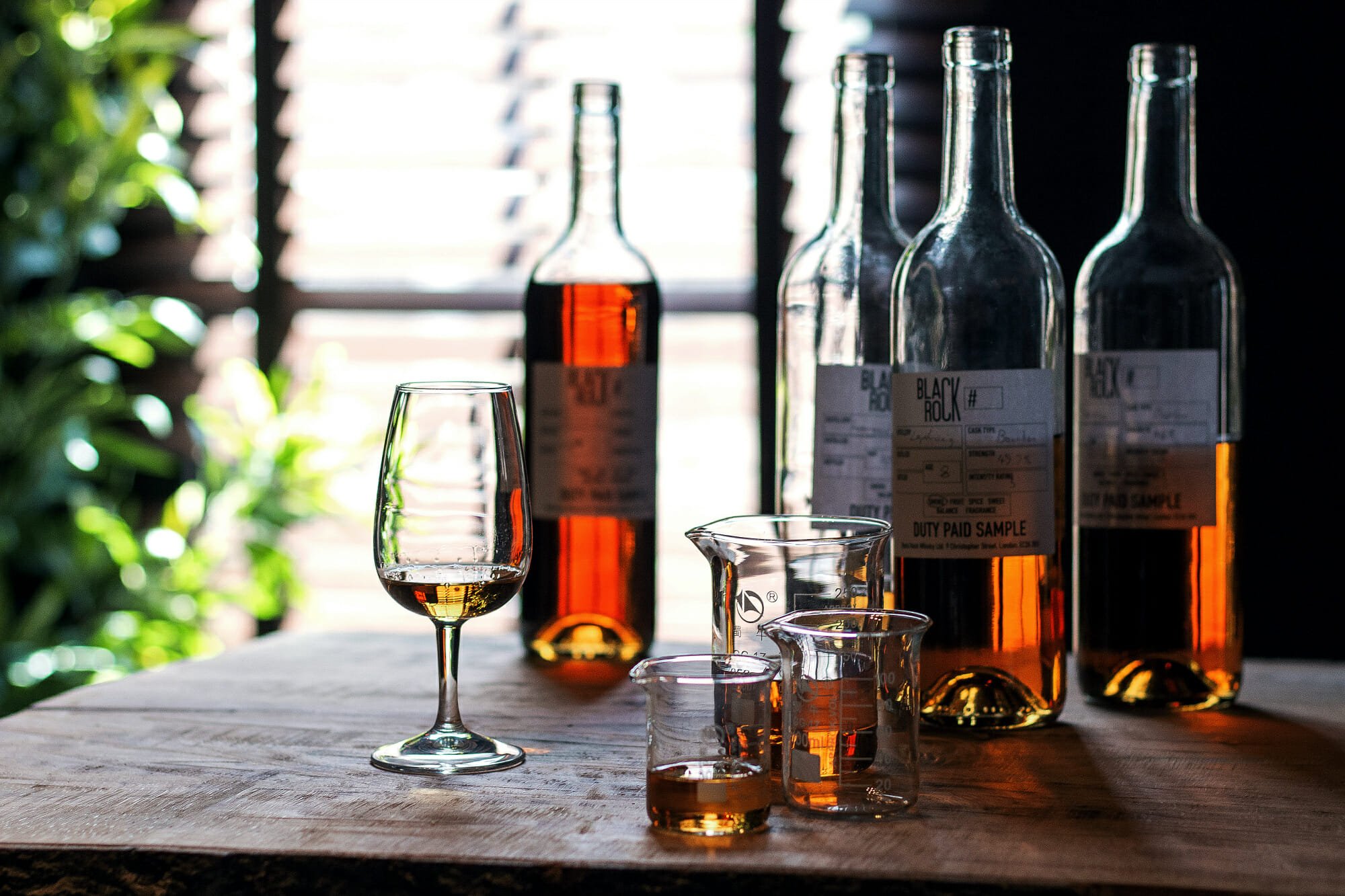 It may strike you, however, that while these various whiskies are all well and good… you'd like to get a little more hands on. Which is why you can also head upstairs to the Blending Room for an hour-long, expert-led session of 'vertical' whisky tasting, sampling six drams of increasingly aged single malts before blending your own 250ml customised bottle from your favourites, which you can take home at the end of the night.
Don't worry if you're a little merry by that point.
You'll blend right in.
NOTE: Black Rock Tavern is open Mon-Sat from 4pm-late (2am on Fri/Sat). You can reserve a table, or find out more about the Blending Room experience (from £70pp) right HERE.
Black Rock Tavern | 9 Christopher Street, EC2A 2BS
---
Partial to a tipple? Peruse the Best Bars in London