The funny thing about Kingsland Road is that, despite being a completely straight line, it's still got Brilliant Corners.
Specifically, a rather unique venue parked at its midpoint, just below Dalston Junction station, that specialises in three things: casual Japanese food, natural wines, and excellent music.
The venue is inspired in part by Japan's izakayas (pubs, basically), and the space looks as though it might just be a Japanese pub – weathered wooden floors, simple furnishings, and dangling globe lights give it that comforting, familiar feel. But there are a couple of details that set it apart; the vintage wooden Klipsch speakers sitting in the corners. The huge, glowing McIntosh amps. The one-of-a-kind DJ setup. This is a place that takes its music seriously.
Before we get to the ears though, we'll start with the stomach. The food at Brilliant Corners is all casual Japanese and runs the gamut from simple sashimi & nigiri, to crispy chicken kara-age, delicate prawn tempura, hibachi black cod with yuzu miso, and soft shelled crab maki with cucumber & daikon.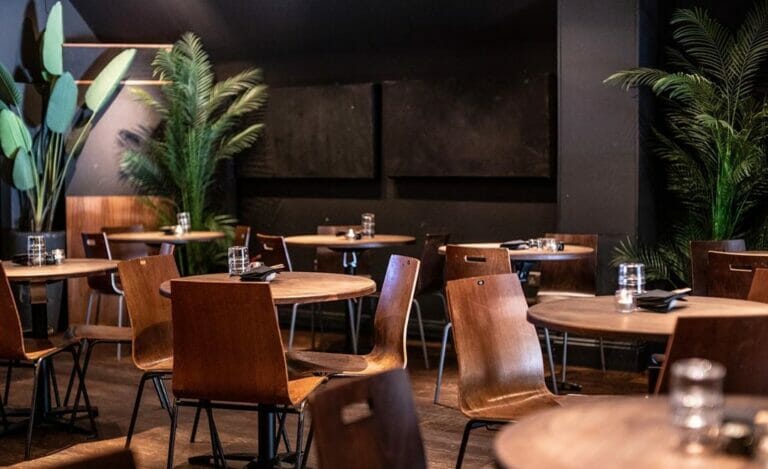 Washing all this down is an all-natural wine selection that has been fastidiously curated to show off the best of the (mostly) Old World producers. As is the nature of natural wines, it's all interesting stuff, without any additives to tame it. And there's also a short list of skin-contact (aka orange) wines, and a surprisingly large list of magnums to round it all out.
And now the music. It's all strictly vinyl only, and it's treated with a degree of reverence that's hard to come by. There are the aforementioned speakers, a space for dancing, and there's a DJ permanently manning the booth unless it happened to be one of the frequent live jazz nights. But no matter what the evening, you'll be guaranteed to be listening to something interesting. It all might seem like overkill, but like most brilliant corners…
…they have a good point.
NOTE: Brilliant Corners is open Thursday-Saturday. You can find out more, and make a booking at their website right HERE. You might also like to know that they've opened a second venue, Mu, a few doors down, with nightly live music.
Brilliant Corners | 470 Kingsland Road, E8 4AE
---
Like the sound of late night jazz? Then you might want to check out some of these places too.