After ten years of service, the Camden Town Brewery has gotten a little la(r)ger.
The brewery and taproom under the arches of Kentish Town West railway station has been completely renovated, emerging from its chrysalis as a huge Bavarian-inspired beer hall.
Most importantly, they've extended the drinking area, with long Oktoberfest-style tables and benches spilling onto the mews outside, with space for some 200 punters. There's an impressive 24 beers on tap, where you can score not just the classic CTB brews – like Camden Hells, and their Pale Ale – but also one-off, special editions from their small-batch series, Arch 55. Expect anything from Ice Cream lager to collaborations with restaurants like Hoppers and Homeslice, with new beers dropping every Thursday.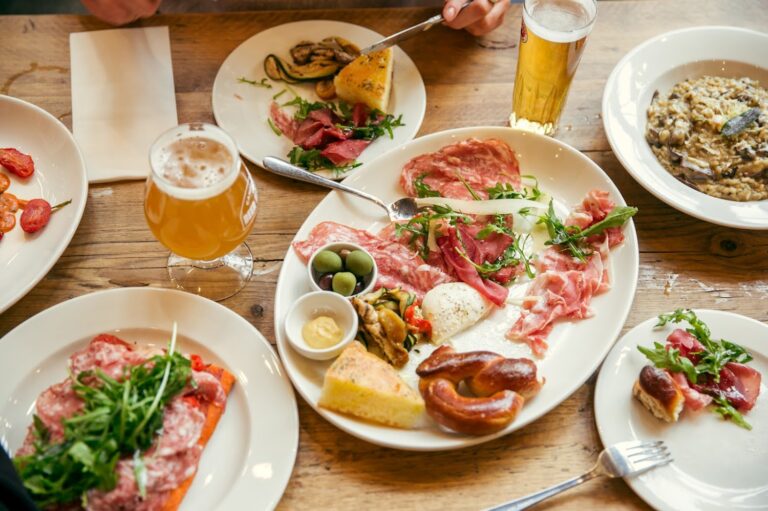 They've also brought in chef Theo Randall to oversee the food offering, who's combining his 'love for Italian cooking and seasonal ingredients with dishes you'd find in a Bavarian-inspired beer hall".
And if that sounds kind of wacky, it's because it is.
On the menu you'll find such Italo-Bavarian treats as a charcuterie and antipasti platter (with pretzels); Nduja pizza with fior di latte mozzarella; and sage & delica squash ravioli. So, mainly Italian then.
What's more, they've reinstated their 'Beer School' brewery tours, which allow you to take a look inside the arches where it all happens, chat to the brewers, and try a couple of their suds fresh out the tanks.
Sounds like you'll be going through Hells.
NOTE: Camden Beer Hall is open daily. Please note the kitchen is closed on Mondays. You can find out more, book a brewery tour (£25) or reserve a table (recommended) HERE.
Camden Beer Hall | 55-59 Wilkin Street Mews, London, NW5 3NN
---
Like drinking tank-fresh beer? Pay a visit to these other great London breweries…