History ain't what it used to be.
You know. Because new stuff keeps happening.
Yes, every day history continues to be made, which – although annoying for contemporary history lecturers attempting to keep their syllabuses up to date – is wonderful for the rest of us, because we get to live through experiences that other people might actually want to learn about in the future.
You know, experiences like Bird Flu; The Queen's Jubilee; Conchita winning Eurovision; and the opening of the first distillery to produce gins, whisky and vodka in East London for over 100 years.
Speaking of which, welcome to East London Liquor Company – a craft distillery and cocktail bar located in an old glue factory next to Victoria Park. Embracing the current craft distilling renaissance by single-handedly attempting to revive East London's rich legacy of spirits production, it's making its own range of handcrafted spirits from two large, glistening copper stills.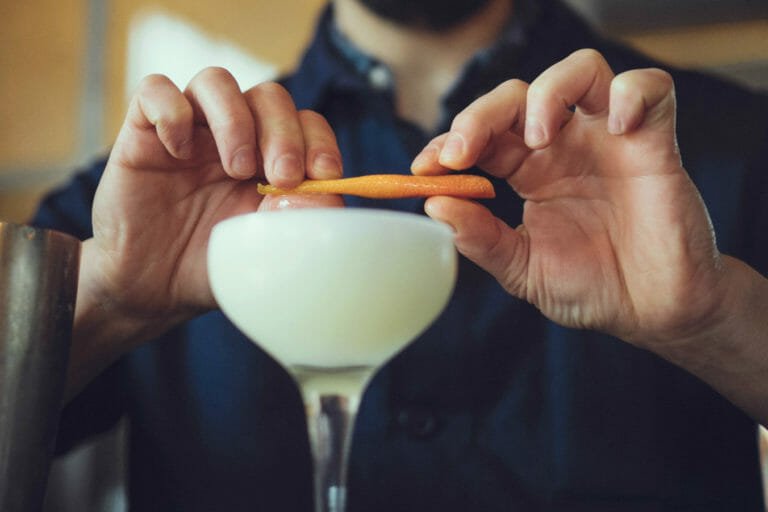 The Company's also importing its own rum from the Lost Spirits Distillery in California and serving up all of these spirits (alongside others) inside its very own cocktail bar. Located on the other side of a glass wall which separates it from those big copper stills, the bar's an industrial mélange of steel, wood and exposed brickwork which self-important pinheads will consider to be "clichéd", but which everyone else will rightly agree looks beautiful (and is exactly how a new East London distillery and cocktail bar should look).
Serving those cocktails – alongside cold craft beers, grilled sandwiches and plates laden with cured meats and cheeses from Neal's Yard – are bartenders Mikey Pendergast and Yih Tham, who also offer intimate tours of the micro distillery and spirit tastings.
So if you'd like to check out a craft distillery, enjoy some nice cocktails and possibly appear – 100 years from now – in a GSCE textbook discussing the c.2014 revival of East London's spirit manufacturing capabilities…
… then you should go.
NOTE: East London Liquor Company is open daily. You can find out more HERE, or book in for a tour and/or tasting HERE.
East London Liquor Company | 221 Grove Road, Bow Wharf, E3 5SN
---
Like craft distilleries? Try your hand at making gin at Half Hitch