Frank's | A silky, subterranean bar à vin under Maison Francois
Frank's has quite possibly everything you could ever want out of the French wine bar experience.
Besides being in, well, France…

Instead, you'll find it in the basement underneath one of London's best French restaurants, Maison Francois. Close enough…

It's owned by the same person, Francois O'Neill (or Frank to his friends), and it has a sultry cavernous appeal with exposed brick walls, umber brown leather banquettes and low lights. A bar in the middle, made from dark marble, acts as the central vantage point, for stool-sitting and leaning into a more quick-fire, counter-style of drinking and nibbling. It's a bit Paris, a bit Brooklyn, which is no coincidence as they're two of O'Neill's favourite destinations in the world – alongside London, of course.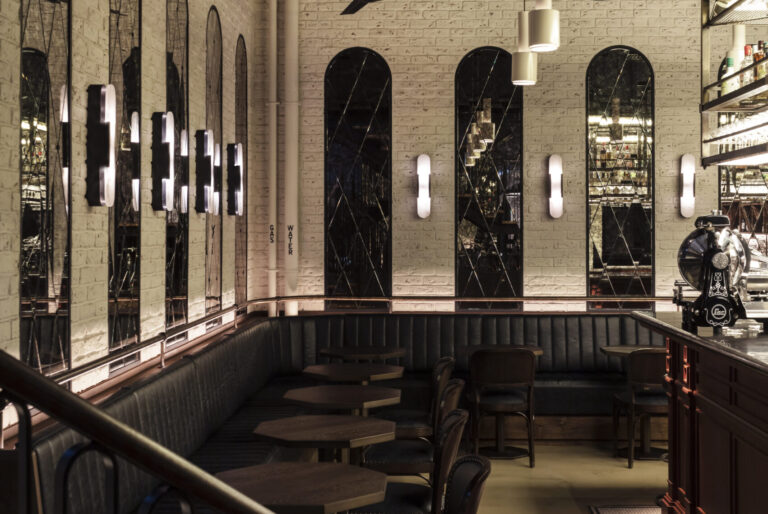 In spite of all the Frenchness going on, the wine Frank's pours isn't only from France (though there is much of that) – the list comes from all over, from South Africa to Georgia, repping both new and old worlds, but in terms of make, they're mostly of the unconventional, esoteric, and rare. You'll see biodynamics from small producers, skin contacts (that apparently match up very well with cheese), the raw and untamed naturals and even a few magnums (the big bottles). 
The place is also positively buzzing every night of the week (bar Sunday when they're closed); even on a Monday when they whack vinyl on the sound system and shrewdly offer everything at retail prices. People looking outside the box for drinks need not be lost puppies either, as there's handmade vermouth served on the rocks from Top Cuvée (another top London wine bar), plus a bunch of cocktails where they make small but meaningful adjustments to classics, like a Negroni laced with white port.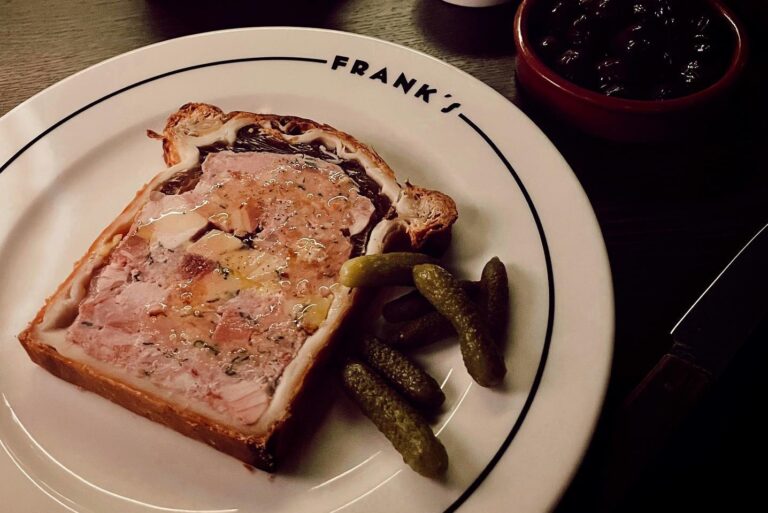 While you could have dinner at Maison Francois first, and then make your way down here straight after for drinks (and many do) – there is food at Frank's for those that want a less-formal, less-fussy, lighter meal, without the whole restaurant attachment. Although in hindsight, comté gougères (cheese puffs that they absolutely do not hold back from showering in with more cheese), pints of prawns and mussels, pâté en croûte (a star from upstairs) and specials that may see beef onglet with a bordelaise sauce & frites, don't exactly scream 'light'. With a few people though, or a lucky date, it's easily full on dinner material. 
Frankly speaking…
NOTE: Frank's is open from Mon-Sat (with lunch hours on each of those days excluding Sat). Unless you're in a group of six or more (in which case, you can call them to book), it's only walk-ins, but you can find out more info on their website, here
Frank's | 34 Duke Street, St James's, SW1Y 6DF
---
More of a mixology kind of person? Have a look at our guide to the best cocktail bars in London