High end cocktails, low rent basement.
It was in 1970 that Dionne Warwick first noted the perennially overlooked truth that "loneliness remembers what happiness forgets".
Ever the philosopher, she made a good point – the one thing that's always sure to help you fully appreciate the relationships in your life is losing them.
Sadly Dionne learnt her lessons the hard way.
Fortunately for you, her wise words can put to good effect without the need to either go through a painful breakup or to gradually lose touch with friends.  All you need to do is imagine life without that person (or those people) in your life, feel sad for a minute, and then – with renewed appreciation for all that they mean to you – find a secret new drinking den where you can spend some time together.
And, as luck would have it, we've found the perfect place for you to go: Hoxton's underground cocktail bar, Happiness Forgets.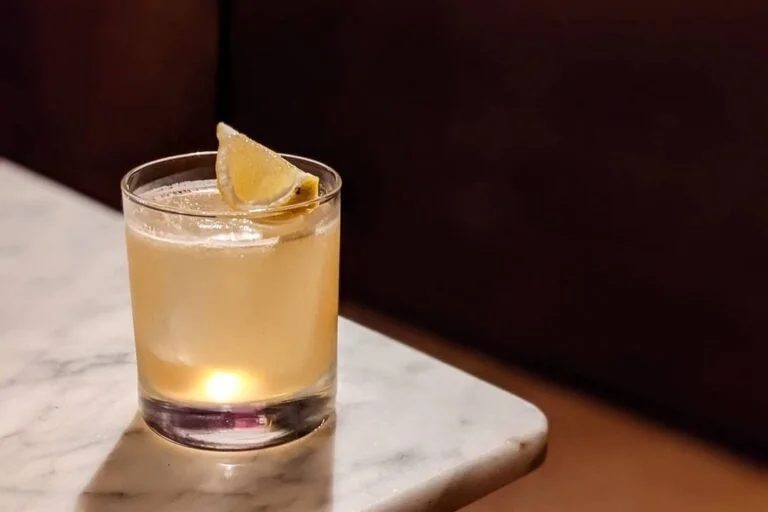 You'll look for a chalkboard discreetly propped up against an unmarked stairwell.  On reaching the bottom you'll enter a candlelit den of iniquity that – it seems – was born to relight old flames, and spark up new ones, over some killer cocktails.
And killer they are, with Alastair Burgess (former head bartender of award winning Pegu in NYC) at the helm to perfectly execute some old classics with a couple of new twists.
Take someone who's important to you, enjoy a few Silk Screens and a Tokyo Collins, and let happiness remember at Happiness Forgets.
NOTE: Happiness Forgets is open daily, 5-11pm. You can just walk-in, or reserve a table on their website HERE.
ALSO NOTE: Upstairs, the team also run a breezy neighbourhood wine bar & small plates resto, Everafter.
Happiness Forgets | 8-9 Hoxton Square, N1 6NU
---
Making a night of it? Check out the best restaurants in Shoreditch.