Humble Grape Battersea | Casual Wine Bar With A Compact Food Menu
If you've ever tasted Humble Pie…
…well, you probably wouldn't go back for seconds.
Humble Grape, however, will leave a good taste in your mouth.
A Battersea-based wine bar (which has since expanded all over London), it began its life as an explosively popular crowdfunding campaign… and is now sharing its love of handcrafted, largely biodynamic wines produced from independent, sustainable vineyards with London's burgeoning population of wine-lovers.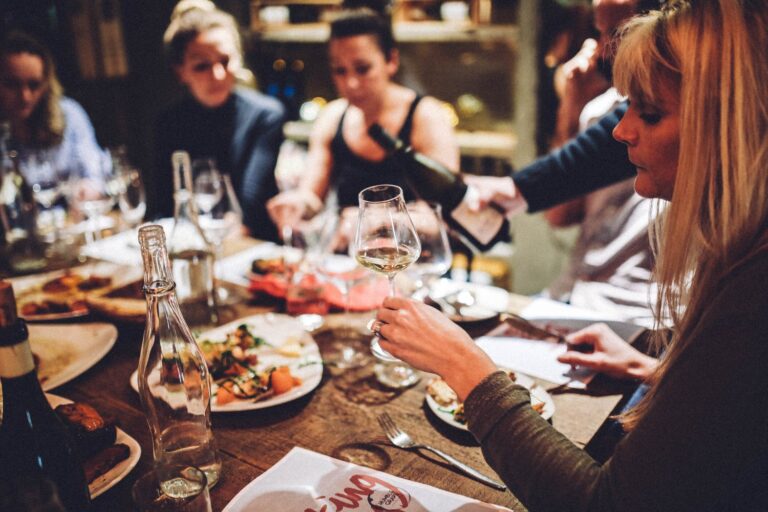 The decor here – all stripped wood, recycled cork and old champagne riddling racks – is a fitting metaphor for Humble Grape itself, a wine bar created in order to peel back the varnish and focus on what really matters: great wine. Head into the cellar and you'll uncover a modest 300 or so bottles, most of which come from small, relatively undiscovered vineyards. Every wine waiter's a sommelier, and all of them are comfortable recommending something to drink based on pretty much any criteria you can come up with.
Within reason.
The small food menu on offer totally lives up to the Humble name, featuring – as it does – dishes like homemade sausage rolls; charcuterie boards; Tuscan lamb stews with crusty bread; baked camemberts with rosemary and honey; and chocolate cannoli, amongst others.
But if all of that isn't enough to sway you – and it really ought be – Humble Grape's also a shop, selling wine at basically cost price, with bottles starting at a very modest £10. Modest being a synonym of humble.
The defence rests.
NOTE: Humble Grape Battersea is open for lunch and dinner all week. You can book a table right here. 
Humble Grape Battersea | 2 Battersea Rise, London SW11 1ED
---
Like being in the loop about London's newest restaurant openings? Check out our excellent guide to the latest restaurants in London.