Humble Grape Fleet Street | An Impressive 3,600 Sq Ft. Wine Bar In The City 
Wine can be tricky.
Most experts, for instance, frown upon serving a Corselet with beef. This is partly because a Corselet is a type of underwear.
However for the average person, the world of grape hooch can seem so deeply impenetrable that they may not know the difference. Something which the people behind Humble Grape aim to help change with their deeply impressive new Fleet Street bar/restaurant/shop.
And yes, when we say impressive, we mean it. For one, the space it's set in (the 313 year old vaults of St. Bride's Church, tucked away down a cobbled side street) was designed by Sir Christopher Wren. For two, it's 3,600 square feet. And for three, they've hit a beautifully balance of wood, metal, and concrete fittings within their wine-lined walls. Speaking of which:
THE WINE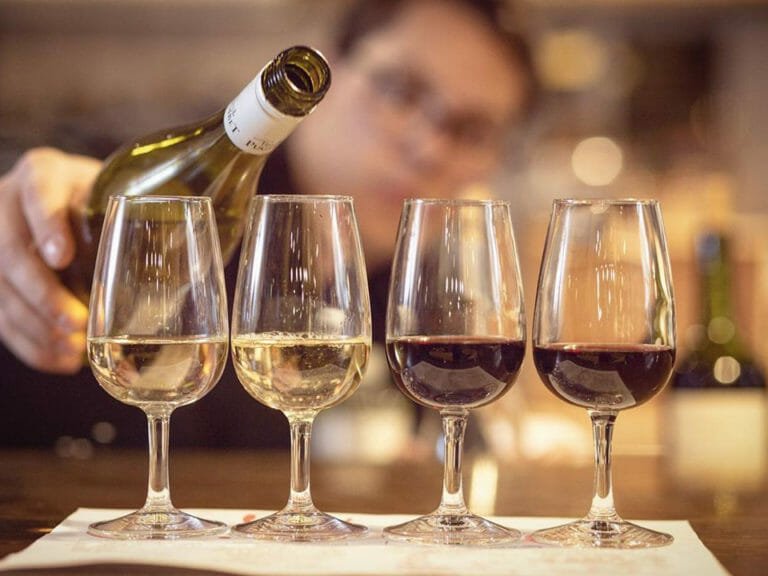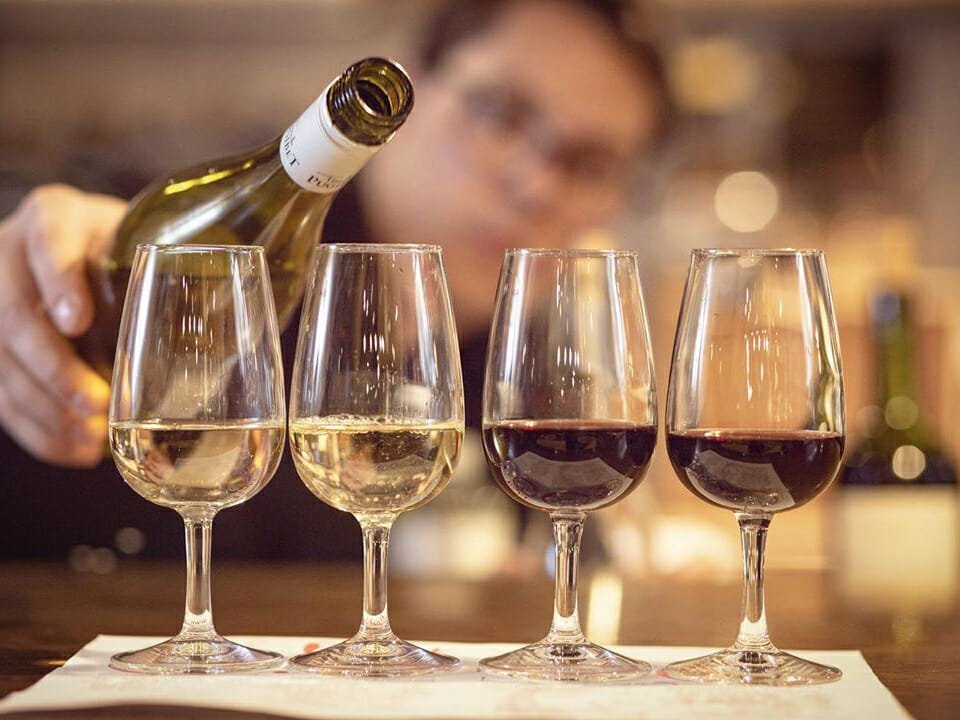 The cellar has a modest 200ish bottles, constantly rotating, with most of them coming from small, relatively undiscovered vineyards. Every waiter/waitress is basically a sommelier, and they'll be able to recommend something based on pretty much any criteria you can come up with (flavour, region, star sign, etc.). And once you've chosen that, you can think about:
THE FOOD
…which is paired to the booze, and not vice-versa. It stretches from the small (like salami, provolone, & muhammara – a hot pepper sauce from Turkey – sourdough toasties) to the large, including a Tuscan lamb stew, or a gigantic homemade merguez sausage roll.
THE SHOP
As with the Humble Grape Battersea, this venue is part shop, too, and as with the Battersea original, they're only charging a very small markup from cost price. They run regular tasting events, or you can simply take a bottle home…
…to drink in your corselet.
NOTE: Humble Grape are open weekdays, from 8am-11pm Mon-Wed, and 8am-12am Thurs & Fri. You can find out more, book a table or a private room HERE.
Humble Grape Fleet Street | 1 St Bride's Passage, EC4Y 8EJ
---
Like good vino? Check out our guide to the best wine bars in London