Kanpai is Japanese for cheers.
Which is handy to know, seeing as 'chin chin!' is Japanese for a gentleman's, er, pixelated area.
It's also the name of London's one and only sake brewery, which you'll now find sitting pretty in its fancy new home, having spent seven years impressing everyone in Peckham (and winning over a dozen awards in the process).
Kanpai now sits in a lovingly renovated railway arch on Druid Street – also known as the Bermondsey Beer Mile. It's bigger, it's better, and it's got a taproom with 10 draught taps pouring fresh sake (or 'namazake') straight from their huge silver tanks, as well as a kitchen prepping Japanese food to go with it all, with many dishes being made with sake or sake-by-products itself.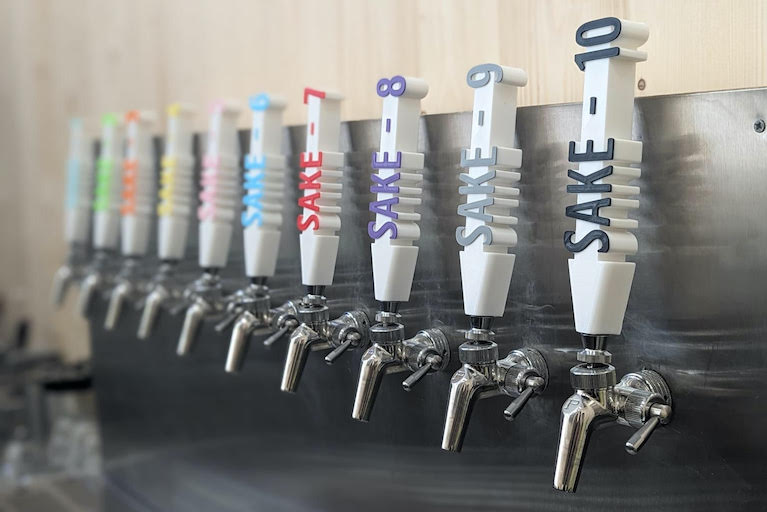 Kanpai is the passion project of Tom and Lucy Wilson, whose tastebuds where seduced by sake on a trip to Kyoto a few years ago. They started up a home-brew project, went back to Japan to train at the Gekkeikan brewery school (literally one of the world's oldest companies), and returned to brew their own stuff in London on a bigger scale.
That scale, however, is only marginally bigger than their home-brewing efforts. They still complete the process by hand, from brewing to bottling, with no added preservatives or sulphites. Instead, they tinker with types of rice and koji (the magical mould that makes all kinds of delicious Japanese foodstuffs, from soy sauce to miso) in small batches to create their sake, creating brews that range from cloudy to sparkling, savoury to sweet.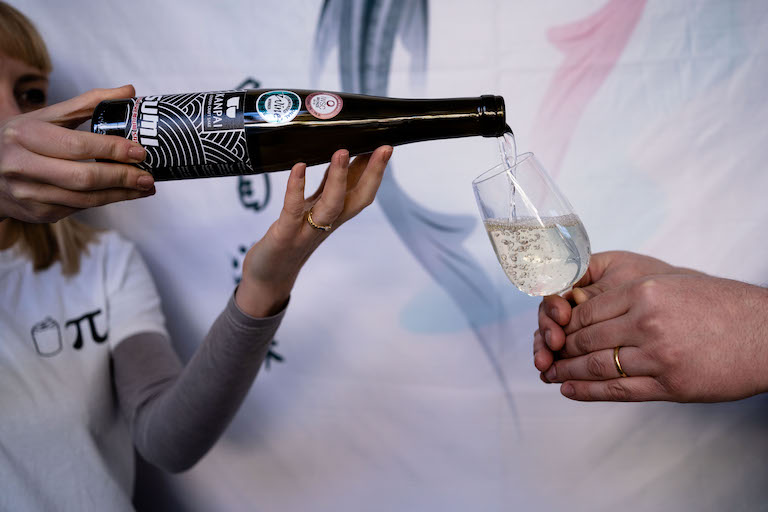 All that brewing happens onsite at Kanpai, and it's also where you can taste the fruits of their labours. Above the tanks sits their mezzanine bar, overlooking the brewery itself through a sleek glass viewing platform. Here you can sip their sakes by the glass or bottle, or check out some of their guest sake from Japan and elsewhere in the world.
It's also a great spot to discover some of Japan's other alcoholic exports – try the awamori, a spirit from the southern islands of Okinawa, or shochu (which, like sake, can be made with rice but is distilled rather than brewed). And naturally, that's bolstered by a line-up of Japanese whiskies, gins and beers.
Every Saturday, the Kanpai team run tours of the brewery where they'll walk you through each stage of the process, then finish up with a little guided tasting. But if you really want to roll your sleeves up and get involved, you can book a whole brewing day for you and up to four friends, where you'll get hands-on experience of the process, and all the materials you need to create your own mini-batch at home.
Cheers to that.
NOTE: Kanpai's taproom is open Wed-Sun. You can book a table, brewery tour or tasting session right HERE.
Kanpai | 48 Druid Street, SE1 2EZ
---
Feeling peckish? Toddle off to one of London Bridge's best restaurants