Little Louie | Café & Bar Spinning Hi-Fi Sounds in Elephant & Castle
The song Louie Louie has, among other things, inspired over 1,500 cover songs, a music festival in Washington, a two-year FBI investigation (which turned out to be inconclusive; they couldn't understand the lyrics)…
…and a cocktail bar in Elephant & Castle.
You'll find Little Louie just a 15 minute walk from the original Louie Louie (sadly now closed), in a multi-use space that goes by the name Elephant Stores. It's all one big mishmash of exposed brickwork & air vents, alongside concrete beams and countertops, and the end result is both modern & breezily casual.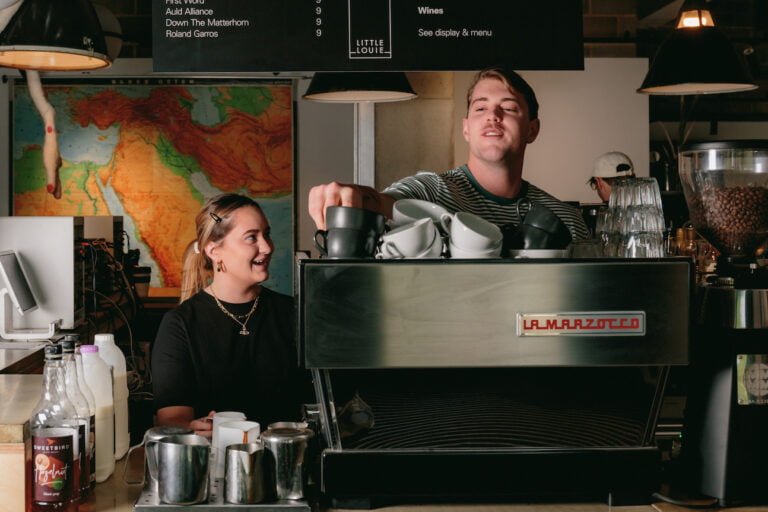 Here, Little Louie runs the whole building's café & bar. Its section of the space shares the same laid-back style of Louie Louie (but with a slightly moodier, night time slant). You'll find classic high-backed booth seating, mismatched up-cycled vintage furniture, some of which are for sale, annnd a dedicated section with turntables to deliver Hi-Fi sounds in the evening.
The focus on music isn't just window-dressing either – it's an integral part of the venue, with regular sets from unplugged local musicians, vinyl-wielding djs, and groovy sets which are announced on their Instagram.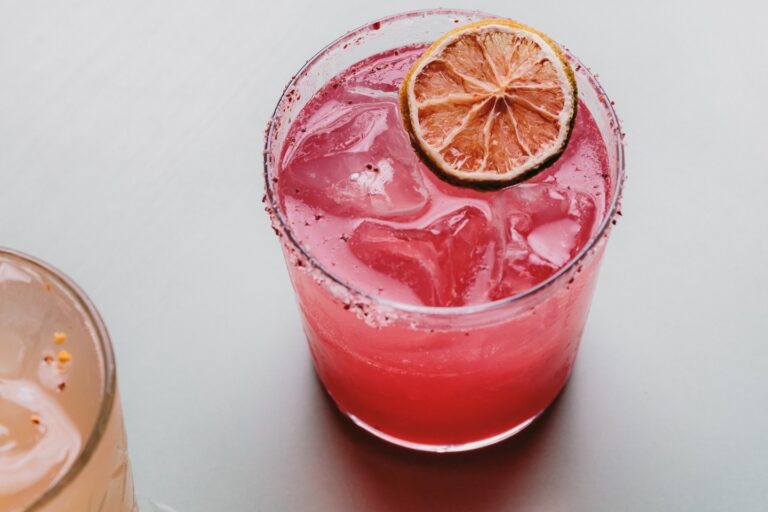 To drink, they've got cocktails (try the Dead Sea Sling – it has tamarind tequila, cinnamon, demerara, and black lime charcoal), natural wines, and craft beers. And to soak all of that up, the Israeli head chef has whipped up bar bites like 12hr cured hake cured with pink peppercorns, and fermented feta with wild oregano.
Trust us. It's worth investigating.
NOTE: Little Louie is open now. You can find out more at their website right here. 
Little Louie | Elephant Stores, 14 Ash Avenue, London SE17 1GQ
---
Partial to a tipple? Peruse the Best Bars in London