They say you should quit while you're ahead.
Which, presumably is why – after packing in punters every night, garnering critical acclaim from every corner and scoring the number one spot on the World's Best Bars list last year – Dandelyan closed.
Of course, the lesser-known, second half of that saying is that you should quit while you're ahead… only to return with something that's even more blisteringly, mind-blowingly excellent than what came before.
At least, that's the approach founder Ryan Chetiyawardana – aka Mr Lyan – seems to have taken. Because after a month's refurb and over a year's experimentation, brewing, and menu planning, Dandelyan has been reincarnated into a totally new form – Lyaness.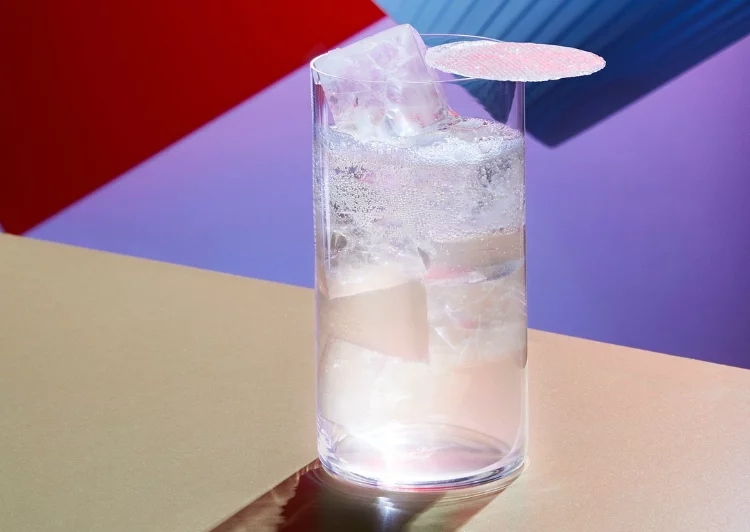 Retaining the elegant layout of its predecessor, Lyaness is now swathed in baby blue tones, with intimate velvet booths and sofas, midcentury armchairs with mirrored cocktail tables, and a dedicated DJ booth – while keeping the grandiose green marble-topped bar and the sweeping views over the river. They're also continuing to serve their cocktail-paired afternoon tea, which includes a French Martini blancmange.
The cocktail menu, as you might expect, is nothing like you'd expect. It's divided up into six sections, each themed around a particular, unique ingredient that they've created in their lab, and each with three drinks to showcase it. Those ingredients currently include:
Purple Pineapple – for this one, they "deconstructed, stretched, manipulated, and massaged" a pineapple by adding accents of smoke, citrus, herbality, and tannins, to produce the most intense pineapple flavour possible. It goes into drinks like the absinthe-fuelled Morning Glory Fizz, and the gin & champagne-loaded White Sbagliato.
Infinite Banana – a hand-made, perfectly blended cordial created from fresh bananas, as an antidote to the ubiquitous 'foam banana' taste usually substituted for the real deal in sweets and drinks. You'll find it in drinks like the 'Soy Wax Old Fashioned', with whisky, burnt banana bitters and er, organic candlewax.
Golden Levain – a blend of 'live, autolytic and roasted' yeasts for a deep, complex, umami flavour, like you'd find in maple or Champagne. Here, it's combined with gin, rum, beurre noisette and strawberry to create the 'Golden South Sea Pearl Diver'.
To help you navigate through all of this, there's a handy chart at the end which shows you precisely how light/rich each of the drinks is, and when's the best time to drink them.
Which, believe it or not, isn't just "anytime".
NOTE: Lyaness is open Mon-Wed 4pm-1am, Thurs-Sat 12pm-2am, and Sun 12pm-12.30am, with afternoon tea served Thurs-Sun, 12-5pm. You can find out more, and make a booking, right HERE. 
Lyaness | Sea Containers London, 20 Upper Ground, SE1 9PD
Last Updated: 17th December 2019
---
Cocktail aficionado? Pay a visit to London's best cocktail bars