Slotted into one of the arches at Albert Embankment near (but not too near) Vauxhall's terrifying roundabout, is Mother Kelly's (the craft beer aficionados) biggest site.
Housed in a low-lit, exposed-brick railway arch, boasting a vibrant, colourful motif along one side and a rather beautiful, organ-esque bar along the other, it feels somewhat like you've stepped into a hidden, underground church….of booze – a welcome respite from the myriad A-roads outside.
Focusing in on the bar more closely, you'll quickly come to realise each of the organ pipes are in fact 33 regularly-rotating beer options (the largest number across any of their sites). As well as beers on draught, they also have a well-stocked back bar of beautifully designed bottles and cans, which you can either have to stay in – including al fresco in their either of their two outside areas – or to take home.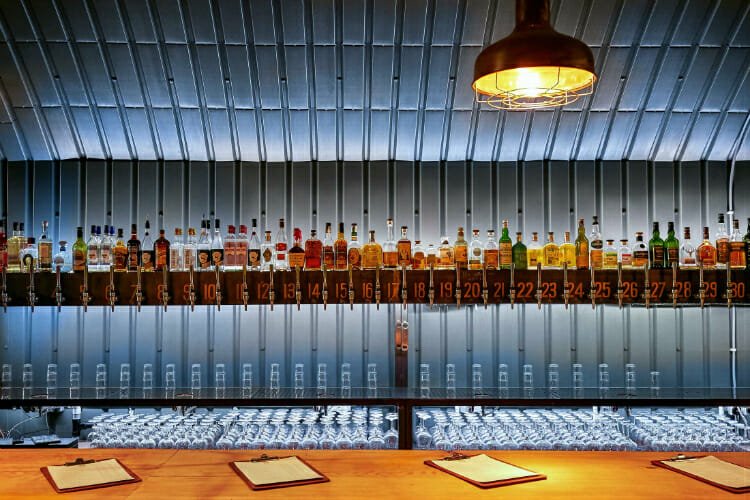 Sadly food options are a little less exciting, limited to cheese, meat, and chocolate boards (you heard us) likely there to keep hunger at bay above anything else. Although they do have space outside for a food truck or two which – similar to their other sites – they call upon during busier times…
NOTE: Mother Kelly's Vauxhall is open Mondays, 4-11pm; Tuesday – Sunday, 12-11pm. For more information, visit their website here.
Mother Kelly's | 76 Albert Embankment, Vauxhall, SE1 7TP
---
Looking to bar hop? Take a look at our guide to the best bars in South London