Looking for a good wine bar in South End Green?
This one's a Must.
You'll find it dangling off the southern tip of Hampstead Heath, literally 100 yards away from the overground station. Newly opened at the end of 2021, it's the second spot in the burgeoning micro chain that started over in St. Albans. But thankfully, they've hired an all-local team here of people who also happen to know a lot about wine.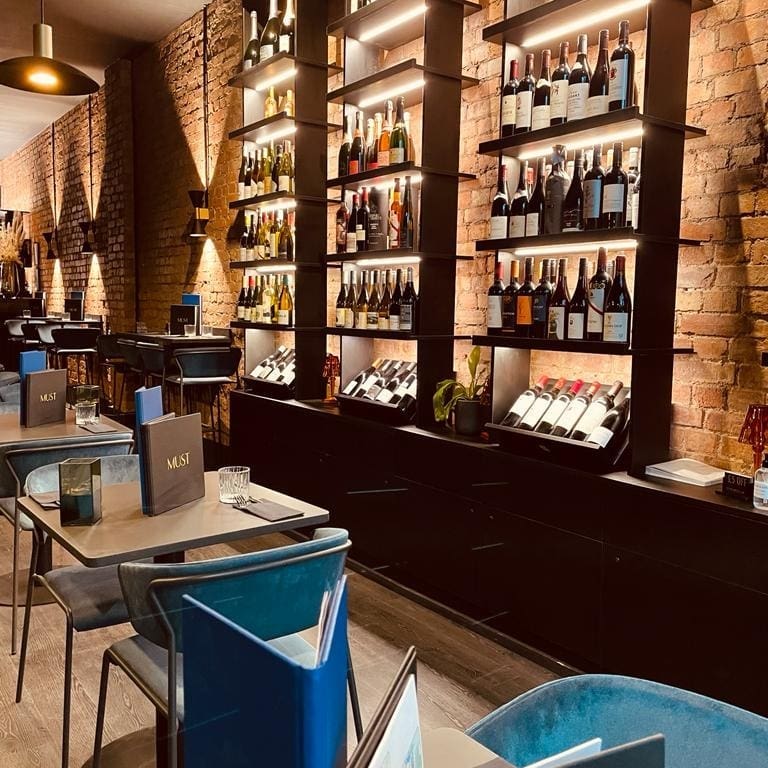 Pop inside, and you'll find a moody, sleek-looking space with bare brick walls, and glowing shelves stacked with wine. And over seventy of them are available by the glass (!), with hundreds more by the bottle filling up their list. To help soak it all up, they've got a menu of vino-friendly treats ranging from Exmoor caviar to lentil & mushroom pâté, wood-smoked mackerel, wild venison carpaccio, chargrilled artichokes in olive oil, and a sweet bourbon & pecan pie.
And to boot? They're also selling curated cases of wine (New Zealand wines, rosés, Australian reds, Loire Valley wines, New World Pinot Noirs, you get the picture) which all come with detailed tasting notes. Annnnd in case you thought there was a chance that they weren't holding regular tastings, they're also holding regular tastings for £40 a pop. Head down on the fourth Wednesday of the month at around 7.30pm, and you'll be treated to a guided sipping of bottles from one of the many great wine regions of the world.
You know, like Hampstead.
NOTE: Must Wine Bar opened in October 2021. It's open Tues-Sun till late (closing 7pm on Sundays). You can find out more, and book a table at their website right HERE. 
Must Wine Bar | 63 South End Rd, Hampstead, NW3 2QB
---
Like wine? Here are a few more great wine bars…