Soho's activity bar scene just levelled up.
Because it's now home to NQ64, a bar absolutely stuffed to the rafters with arcade games.
A northern import with locations including Manchester, Newcastle and Edinburgh, London's iteration of NQ64  – which has taken over the spot that used to be Ballie Ballerson on Berwick Street – features more of the same with glow-in-the-dark graffitied walls, an abundance of arcade and video games and themed drinks (think Donkey Koladas and Aku Aku Fruit Punches). If you fancy making a fool out of your mates on Street Fighter, or out of yourself on Dancing Stage, this the place to do it.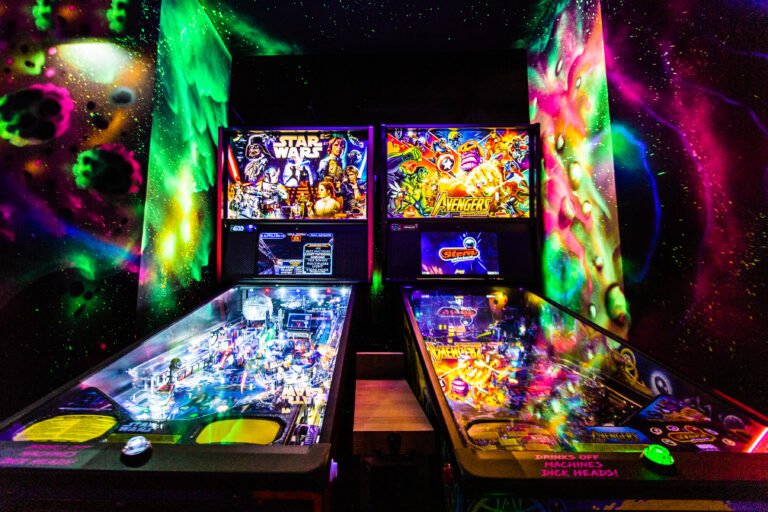 The games are broken down into two sections: the classic arcades (Mortal Kombat, Space Invaders, Street Fighter II, Time Crisis, Donkey Kong, etc.), and the consoles – they've got rows of Playstations, Super Nintendos, N64s, XBOX's Megadrives, and more, all completely free to play…
…as long as you buy a drink first. Cocktails are all modelled on the bar's beloved gaming titles from the rum-based Aku Aku Fruit Punch (named after the voodoo witch doctor in Crash Bandicoot) to the cherry bourbon and Dr Pepper blended Dr. Ro Bev Nick (named after the bad guy in Sonic the Hedgehog) and Kirby (you know, the 'cute' pink puff that swallows people); a very quaffable mix of beefeater pink gin, poppy liqueur, grapefruit and vanilla, served short and topped with a LED ice cube.
After which, you might be ready to Crash.
NOTE: You can nab tokens at the bar, £9 gets you 15. The console games are free of charge, provided you buy a drink. There's also snacks in the shape of crisps and pot noodles. NQ64 is open until 3am, seven days a week. There are no bookings. You can check out their website HERE.
NQ64 | 53-54 Berwick Street, London, W1F 8SP
---
Like getting competitive? Check out London's top activity bars