107 Wine Shop & Bar | Cult Wine Bar & Restaurant
P. Franco was an incredible wine shop & intimate bar, with frequent guest chefs who turned it into one of the city's best restaurants four nights a week. Then, for mysterious reasons, it closed in March. Our crack squad of detectives reckon it probably had something to do with money. Either way it was a massive shame.
Well, now it's back.
Sort of.
Because after a bewilderingly successful crowdfunding campaign the place has triumphantly flung its doors open once again, only this time it's called 107 Wine. Apparently they can't use the name P Franco for the time being (again, for mysterious reasons, again our crack squad of detectives reckon it probably had something to do with money). But, as they say, a rose by any other name would probably have excellent kitchen residencies, and the same brilliantly curated collection of natural wines.
And this rose smells sweet.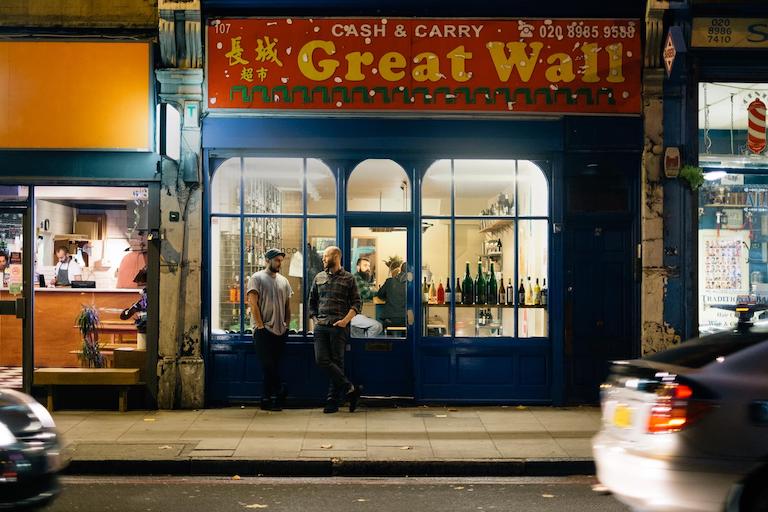 If you never got to sample the delights of the original P. Franco, it's thankfully much the same. You'll find it parked opposite Hackney's grandiose Round Chapel and sitting beneath a Chinese cash 'n' carry sign leftover from the former occupants. In fact, the only clues that this is something special are the slightly fogged up windows and the hum of contented chatter within.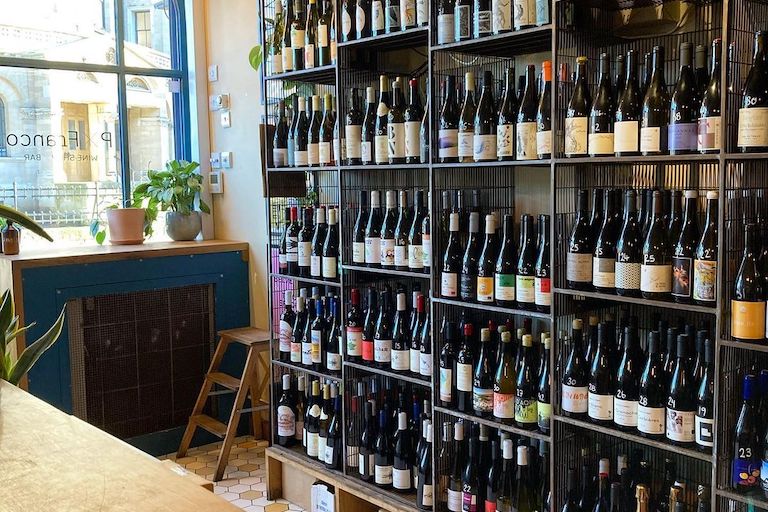 By day, it's a wine shop in its own right – the left hand side of the bar's sleeve of a space is given over to industrial-style shelving stacked up to the rafters with wine. They specialise in Old World wines with an organic focus, and regularly fly out to meet growers in person – so to say they know their stuff is an understatement. Of course if you'd rather see for yourself before you buy, you should pull up a stool at the long, communal table plonked in the centre of the bar and ask for a recommendation. Each day, you can pick from about ten wines available by the glass, and they conduct regular tasting nights if you're after a more in-depth introduction.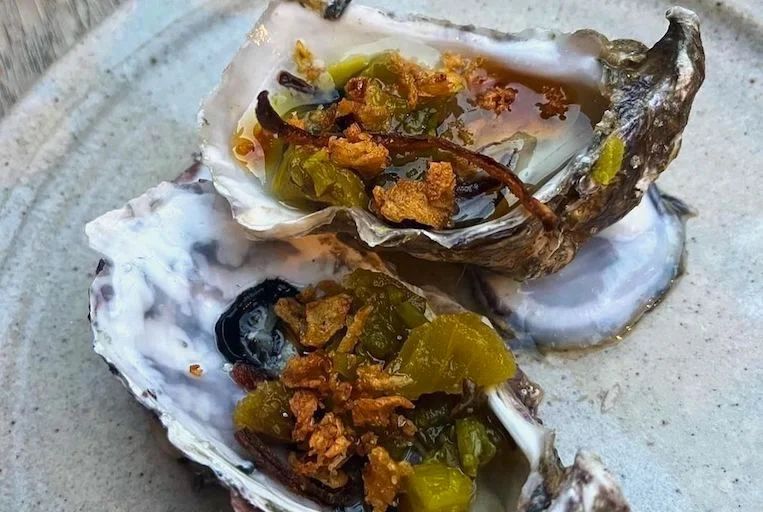 By night, it's a different beast. They've somehow squeezed a couple of tiny fridges and a pair of induction hobs into a cranny at the back of the shop and invited/challenged a series of guest chefs to try their luck with them from Thursday to Sunday evenings each week. Taking the reins for the remainder of 2023 is chef Elliot Hashtroudi, who has been honing his skills at St. JOHN Smithfield in preparation for this exact moment. Now he gets to be the one writing the menu, and he's filling it with the likes of chicken liver choux buns; devilled prawns on toast; skate schnitzel with summer courgettes & green sauce; and Early Grey custard tarts.
Of course, as has always bee the case, the chef will eventually change again…
…and hopefully so will the name.
NOTE: 107 Wine Shop & Bar is open now, all week for wine shop, and Fri-Mon for the kitchen. No bookings, walk-ins only. You can find out more at their Instagram right here.
107 Wine Shop & Bar | 107 Lower Clapton Road, E5 0NP
---
Like wine? Check out our guide to London's best wine bars