The Piano Works West End has just moved into its new location.
They've just got the keys.
It comes to you from the people behind raucously enjoyable The Piano Works Farringdon, and is similar in concept: a live band, taking requests all night long, and playing non-stop music while the audience sing, dance, drink, and generally bring the house down.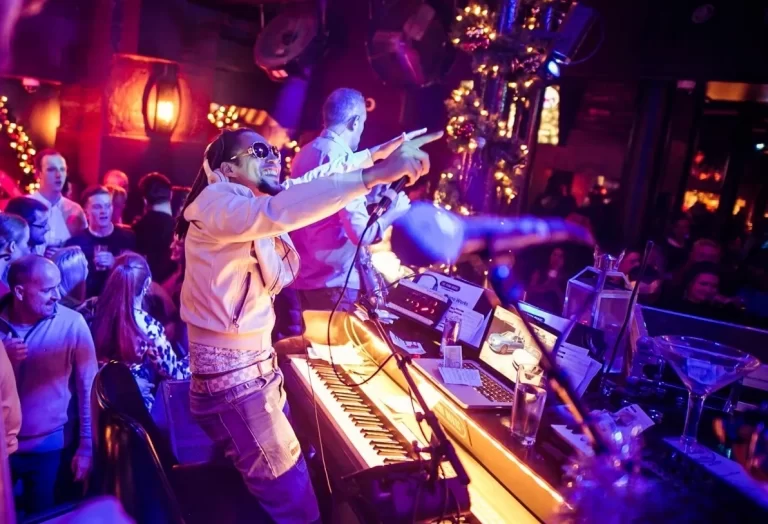 Taking over a considerable chunk of the Gillian Lynn Theatre in Covent Garden, the new space revolves around a central island stage, with performances taking place in the round. At the start of every evening, the house band will take up position, and start with the first few requests of the night. And from there, it's non-stop.
In fact, on any given night, there's absolutely no set list at The Piano Works, with the band (a six-piece outfit with two pianists, a drummer, guitarist, bassist and horn) exclusively taking requests from the audience, while musically synced lighting responds perfectly to the rhythm of the tunes.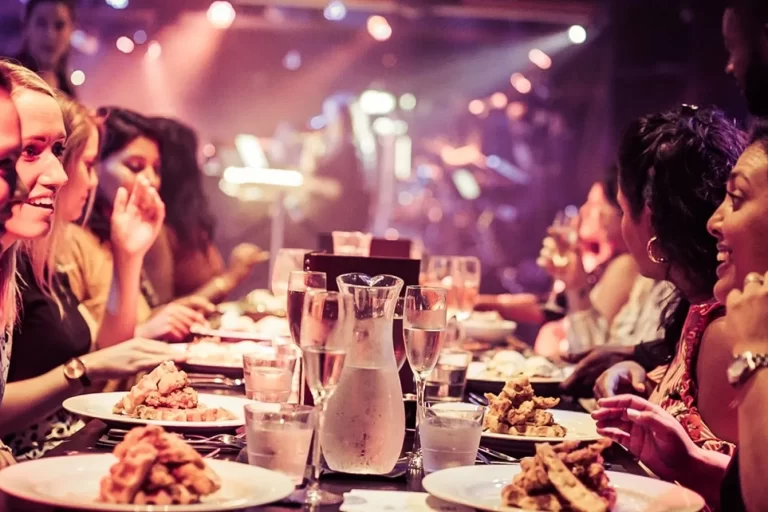 Of course, where there's dancing there is usually something liquid to facilitate it: and the barkeeps at The Piano Works West End play all the classics. You can score a couple of twists on the Mojito, a classic Negroni, a blue Piña Colada if the occasion calls for it… as well as beers, wine and shots.
As for the food, they're serving up both brunch and two- and three-course dinners with the likes of ribs in Jack Daniels BBQ sauce, vegan burgers and rib-eye steaks. If you're after something lighter, there's also bar snacks in the form of padrón peppers, hot wings, and fried mac and cheese bites with truffle mayo.
Sounds like they've got a hit on their hands.
NOTE: The Piano Works West End is open Tuesday-Saturday, 5pm-2.30am. You can find out more, and make a booking, at their website right HERE.
The Piano Works West End | Gillian Lynne Theatre, Parker St, London WC2B 5PW
---
Love a live band? These bars with live music should hit the right note