Jesus: he's born, you get presents; he dies, you get chocolate.
Tick.
Satan: he's the maleficent overlord of all evil, but he's also lent his name to Bethnal Green's undisputed 'best cocktail bar brandishing taxidermied raccoons holding cocktail shakers, horse skeletons with unicorn horns, huichol jaguar heads, vintage Italian liquor posters, a playlist of classic 80s and 90s hip-hop and a cocktail menu that changes daily', which, despite all this, feels just like a welcoming, unpretentious neighbourhood local.
So, tick.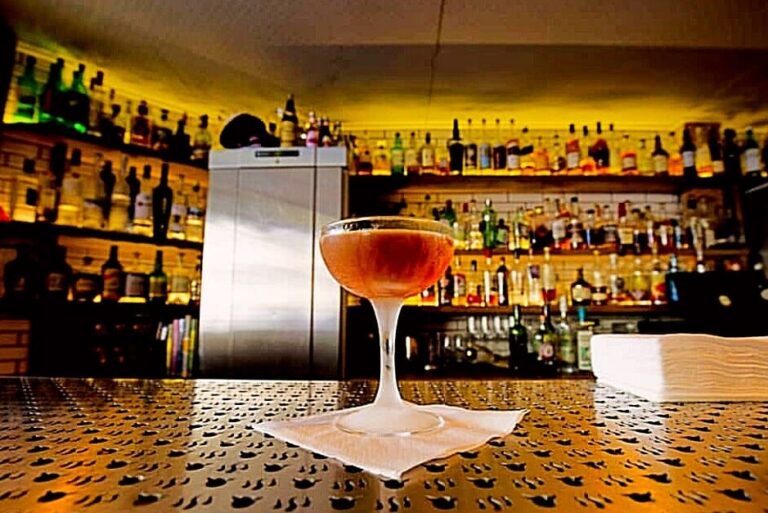 It's called Satan's Whiskers, and it's located in what was previously a closed down Caribbean restaurant, bundled between Cambridge Heath Road's newsagents, laundrettes, mini-cab offices and strip clubs. And while the decor's considerably eclectic, they've not scrimped on the essentials – there's comfy leather booths, intimate tables for two and a warm, candlelit glow flickering across the room.
It is, therefore, the perfect place to go when you want to sit down to good, simple, no-nonsense cocktails like the rum, maraschino and grenadine Mary Pickford, or a campari and lime frozen daiquiri, delivered straight to your table by head-bopping, friendly wait staff and paired with – if you should want to, which you probably will – an assortment of bar snacks including pulled beef brisket rolls, sweet potato fries, runny scotch eggs and baked camembert.
Uh… tick.
NOTE: You must be seated at Satan's Whiskers in order to get served. Reservations can be made by either calling 020 7739 8362, or by simply walking in and placing your name down. They're open every day from 5pm till late. You can check out their website right HERE.
Satan's Whiskers | 343 Cambridge Heath Road, E2 9RA
---
Like interesting cocktails? Check out the best cocktail bars in London.